Best Laptop for each type of Graduate Students
Posted by
Priya Singh
On
22-Jun-2022 08:36 AM
4287
Are you in college? And looking for a laptop that can be useful to you in college and in your professional life too. A laptop is a gadget on which we invest one time.
Graduate students face an onslaught of paperwork. So, they need a laptop with good storage as they have to save a large number of assignments and presentation files. As a result, there will be multiple laptops on the market with specifications tailored to students. Though we have discussed certain top-tier laptops in this that will never disappoint you even when working on multiple tabs or storing heavy files.
The best laptop for graduate students will undoubtedly deliver the highest quality performance. After reading the entire article, you can select any of the best laptops from our recommendations. We've also provided buying guides for those who have never purchased a laptop before. With a competent laptop, you can certainly complete tasks such as note-taking, surfing, presentation making, and word processing.
Graduates - Who Need a Good Laptop the Most
While everyone may benefit from a good laptop—and we have lots of recommendations for everyone—some occupations require something special. Whether they require a basic, stress-free machine for writing and editing, or a high-powered number-cruncher for rendering engineering projects, hundreds of freshly graduated students are embarking on their new careers, and they all want to discover the ideal laptop for their requirements.
According to our findings, the most-wanted suggestions come from media makers working with video and music, photographers and graphic designers, a combination of office and home-office workers, programmers, engineers, stock traders, and writers.
While some of these categories may overlap in often suggested laptops, each has its own set of needs, including use-specific software, a unique blend of hardware, and performance expectations.
Laptop buying guide for students- essential points to keep in mind
Though the specifics may vary based on what you need to do with your laptop, the fundamentals are quite consistent. You want something easy, long-lasting, and powerful enough for your most demanding undertakings. However, the specific requirements of your job or course will highlight some features. Here's a shortened version of our laptop purchasing recommendations.
Processor
If a laptop is analogous to an automobile, the central processing unit (CPU) is the engine that propels it forward, doing all actual computing operations. The CPU powers everything from the operating system to the specific programs you use.
In general, for professional use, you'll want to stay with Intel, AMD, and Apple alternatives because they not only have the largest variety, but also the most compatibility with numerous programs. The processor name will inform you of the series (for example, Intel Core i5 or AMD Ryzen 7) as well as the chip generation, or how current the design is. A higher series usually means better performance, whereas the most recent chips offer the most up-to-date capabilities.
Best laptop on basis of CPU performance
Asus ROG Mothership
Alienware Area-51m
MSI GT76 Titan
Apple MacBook Pro (15-inch)
Alienware m17 R2
Gigabyte Aero 17 HDR
Dell XPS 15
Memory
There's no need to get into the technicalities of RAM functionality and format here. Random Access Memory (RAM) is your computer's short-term working memory, storing data for the apps and files that are presently operating. It's quick and responsive, but if you don't have enough RAM, it can act as a bottleneck, slowing down your laptop's overall performance.
While there is a lot of particular advice, we could give for selecting the proper RAM, the general rule is that more is better. We recommend a minimum of 8GB of RAM for most applications, but more demanding systems should have 16GB or 32GB—or even more for professionals.
Integrated Graphics vs. Discrete Graphics
Most laptops have integrated graphics, which rely on the CPU to manage graphical needs. More demanding graphics, such as those provided by gaming laptops, will instead make use of a discrete graphics processor—a distinct piece of computing gear dedicated completely to graphics.
Laptop manufacturers don't have as many options for mobile GPUs as they do for desktop GPUs, but if you plan on doing a picture and video editing, 3D rendering, or anything else that requires a separate GPU, look into laptops with discrete GPUs rather than integrated graphics.
Meanwhile, mobile workstations are defined by the GPU—aside from high-powered graphics processing, workstation devices are also guaranteed to give rock-solid reliability for the most demanding workloads. Examine Independent Software Vendor (ISV) certification and ensure that your professional application is adequately supported.
Storage
When it comes to storage, you have two key concerns: capacity and speed. Storage space is determined by capacity, which can range from a small 128GB disk to a big 2 terabyte (2TB) drive. Larger drives are more expensive, but they are invaluable if you work with large project files on a regular regularly and may not require much storage for writers, but media and elaborate renderings may.
The other issue is speed. The primary distinction here is between hard disk drives and solid-state drives (SSD). Historically, a platter-based hard drive provided more storage space for a lower cost per dollar, while SSDs provide far faster performance. SSDs, thankfully, have been the norm rather than the exception in recent years, with pricing making them accessible to all users.
Life of the Battery
When in doubt, opt for a longer-lasting battery. Longer battery life allows you to use your laptop for longer periods of period sages and allows you to leave the power adapter at home, making even ultraportable laptops easier to transport. We recommend, if possible, checking out the battery test results in our review and, if everything else is equal, opting for systems with longer battery life.
However, battery life is inversely related to processor and graphics capability, which require more power to accomplish more complicated activities. Media machines and mobile workstations may not have the same extended battery life as a tiny ultraportable, but when you need horsepower, the lower gas mileage is acceptable.
Design
In most cases, the basic laptop design will suffice for most users. However, there are two important factors to consider when purchasing your next laptop. The first is portability, with small and light ultra-portables making it easy to carry your work machine everywhere. They're a little pricier, but if you're going to be carrying your laptop around, you'll want one of these lightweight devices.
The other feature is touch capabilities. While touchscreens are available in ordinary laptop designs, users may want something more hands-on, especially for digital art and graphic design. We propose 2-in-1 laptop designs in these cases, which combine the notebook form factor with tablet capability. Regardless of whether the machine flips, folds, or has a tablet option for drawing and taking notes on the screen, whether the machine flips, folds, or detaches, can be a game-changer.
Our Picks for the Best Laptops for Graduates
With so many occupations and majors accessible to college students, it's important to remember one fundamental notion. Knowing what you need from a laptop is the first step toward finding the ideal one for you. For digital artists, this implies opening Photoshop or doodling on the computer screen. However, if you are a day trader or an engineer, you will require something different, such as high-end 3D rendering or super-fast data crunching.
We looked at what the actual demands were for each job, as well as what kind of hardware and performance was required to support it, to determine the best laptops for our seven professional categories.
The Best Laptops for Graduates of Film School and Audio Production
"Media" is a large field, but video editing and music production are the two most important. With the distinct demands of scrubbing through hours of film or finessing layer upon layer to achieve the ideal track, video and audio production equipment requirements are surprisingly comparable.
When it comes to the finest laptop for video editing or any other type of media work, the Apple MacBook Pro 14-inch stands out as a standout pick, offering professional-level processing and capabilities for video work while also being tiny enough to go to a shoot for editing onsite.
If you're not a fan of Apple or simply want an OLED display, we also recommend the Dell XPS 15 OLED (9510), which combines features like an 8TB SSD (in top configurations) and a 15-inch OLED display to become one of the best Windows-based media laptops available.
The Top Laptops for Graphic Design Students
Then there's visual and graphic design. From high-powered PCs that can run Photoshop quickly to 2-in-1 models that allow an artist to draw straight on screen, the visual arts are more reliant than ever on the correct gear.
Many creative professionals will begin and end their laptop hunt with Apple. From Mac exclusives like Sketch to popular programs like Adobe Photoshop and Illustrator, macOS provides excellent software support, and Apple's M1 CPUs deliver genuinely outstanding speed. The Apple MacBook Pro 16-Inch, which comes with a choice of M1 CPUs, is our pick for photo and graphics work. For most people, the M1 Pro is a better processor option than the M1 Max.
What you won't find on a Mac are touch and pen support. We recommend a Windows-based 2-in-1 like the Microsoft Surface Laptop Studio for this purpose. With so many touch-capable systems on the market, we recommend looking for a convertible system that has a full digitizer with pen capability, giving you all the functionality of a dedicated digital drawing pad without the additional equipment. Detachable laptops are typically less powerful, so choose a laptop with drawing capabilities rather than a tablet with a keyboard.
The Best Laptops for Business Professionals
Most college graduates are headed to the workplace, which isn't as exciting as making movies or creating a visual masterpiece. White-collar occupations and work-from-home conditions have made the day job more diversified than ever, but everyone requires superb equipment that allows them to complete their tasks.
Our pick is the Lenovo ThinkPad X1 Carbon Gen 9, which is ideal for professionals working everywhere, whether at the office, at home, or on the road. The slim and light design is among the best for an ultraportable, but it also delivers the best performance of any business laptop we've examined.
Laptops for Computer Science Graduates
Because we spend so much of our time online and in digital environments, programming is more important than ever. Programmers and coders require a machine that can keep up with anything from pure coding to full-stack web development.
That requires a laptop with adequate processing power to compile code and enough RAM to keep you from getting bogged down. We recommend something with at least an Intel Core i5 CPU and at least 16GB of RAM. Unless you're also doing game development or something else with a visual component that requires graphics horsepower to simulate playback, dedicated graphics are optional. If you're going to include design in the mix, you'll need a GPU that can handle it.
When you're on the go, long battery life is useful, but the screen resolution is more crucial. When you spend hours looking at raw code in an IDE or simulating whatever software or website you're working on, you want it to be clear and precise, but you also want to rest your eyes.
We like the Gigabyte Aero 15 OLED XC, which has lightning-fast performance and a stunning OLED display. It has enough power to carry you through even the most difficult assignment while also providing gaming muscle in your spare time.
The Top Laptops for Engineers and Scientists
Engineers may find work in anything from chip design to engine component refinement to city-wide infrastructure planning, but the essential tools all require one thing above all: power.
You require more processing and graphics power than the ordinary laptop can supply. That's why we chose a laptop from our list of the finest mobile workstations to provide rock-solid performance and graphics horsepower for apps like AutoCAD and Solidworks.
The HP ZBook Studio G8 is one of our workstation laptops, go for it. It has all, from a powerful Core i9 processor and Nvidia GeForce RTX 3070 graphics to a 4K display and plenty of storage.
The Finest Laptops for Finance For students
Money movers and stock traders have their requirements in an industry where downtime and poor performance can be costly. From accounting to day trading, you don't need tremendous processing power, but you do need a combination of decent performance, go-anywhere portability, and professional-looking design.
Most ultraportable computers will do, but the 13-inch Apple MacBook Air has it all, from the sleek aluminium to the outstanding 29-hour battery life. It's a terrific alternative for trading and finance, whether you live the nomad lifestyle or operate side by side in a room full of traders.
The Best Laptops for Graduates in Communications and Writing
Finally, a subject close to my heart: the best laptop computers for writers and editors. While the work may not be demanding in terms of processing or graphics, some particular considerations set some laptops apart from the competition. Basic office software will suffice, and internet access will allow you to investigate and share your work. However, these fundamentals are standard on almost every laptop.
What isn't so common are features like a lighted keyboard with a comfortable layout and a good assortment of connections. Fortunately, if you know what you're searching for, you can find all of these items at reasonable costs. The MSI Modern 14 is our be favourite not only checks all of the boxes for productivity and features, but also comes in a host of configurations, and pocket friendly
Conclusion
Overall, the market offers a variety of laptops for graduate students. It will be difficult to find the correct laptop, but we have supplied a quick answer for you.
Similarly, the laptops in our guide are from well-known brands, and you will have a pleasant working experience with any of them. Now all you have to do is choose a laptop that suits your budget and requirements. Before making a final decision, you can weigh the pros and cons of each laptop.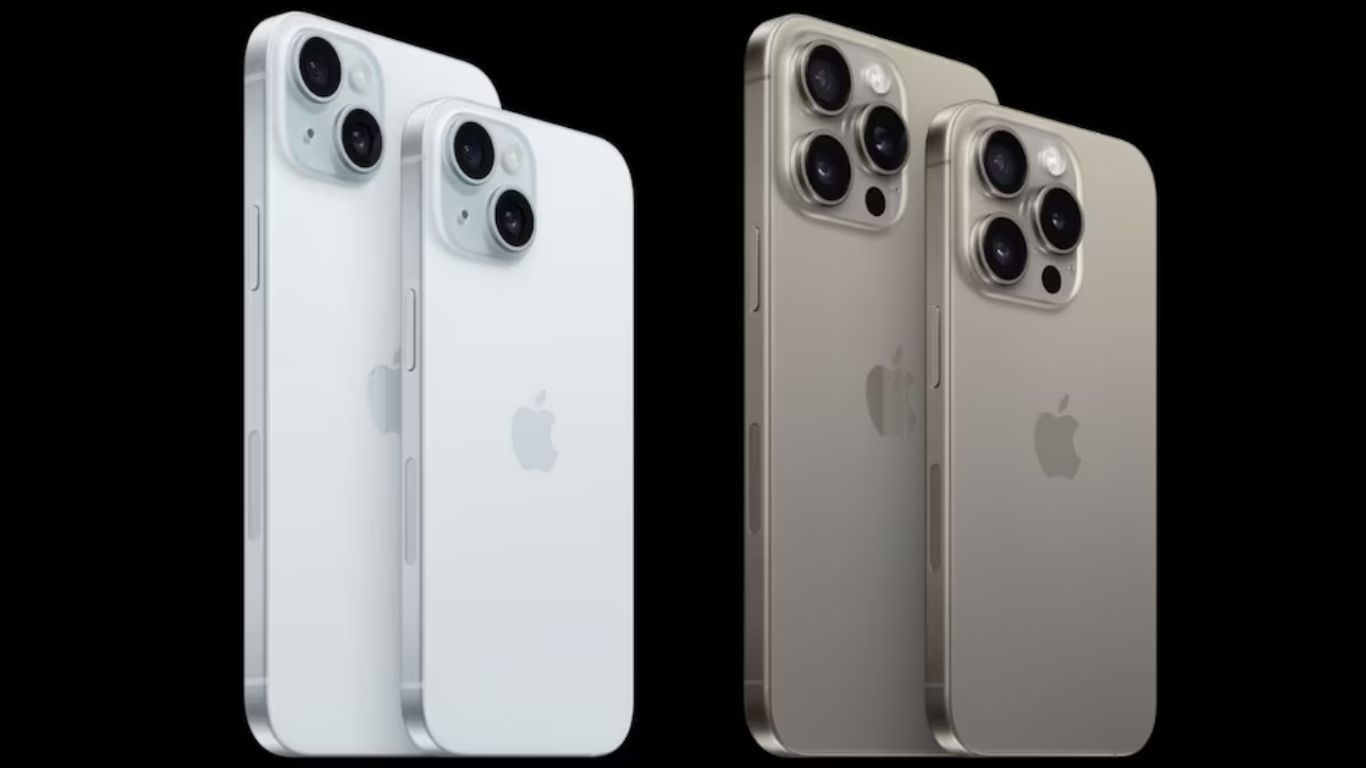 Apple iPhone 15 Series | What's the new Upgrade?
Discover the latest features and upgrades of the Apple iPhone 15 Series. Check out the iPhone 15 price and specs.
13-Sep-2023 12:16 AM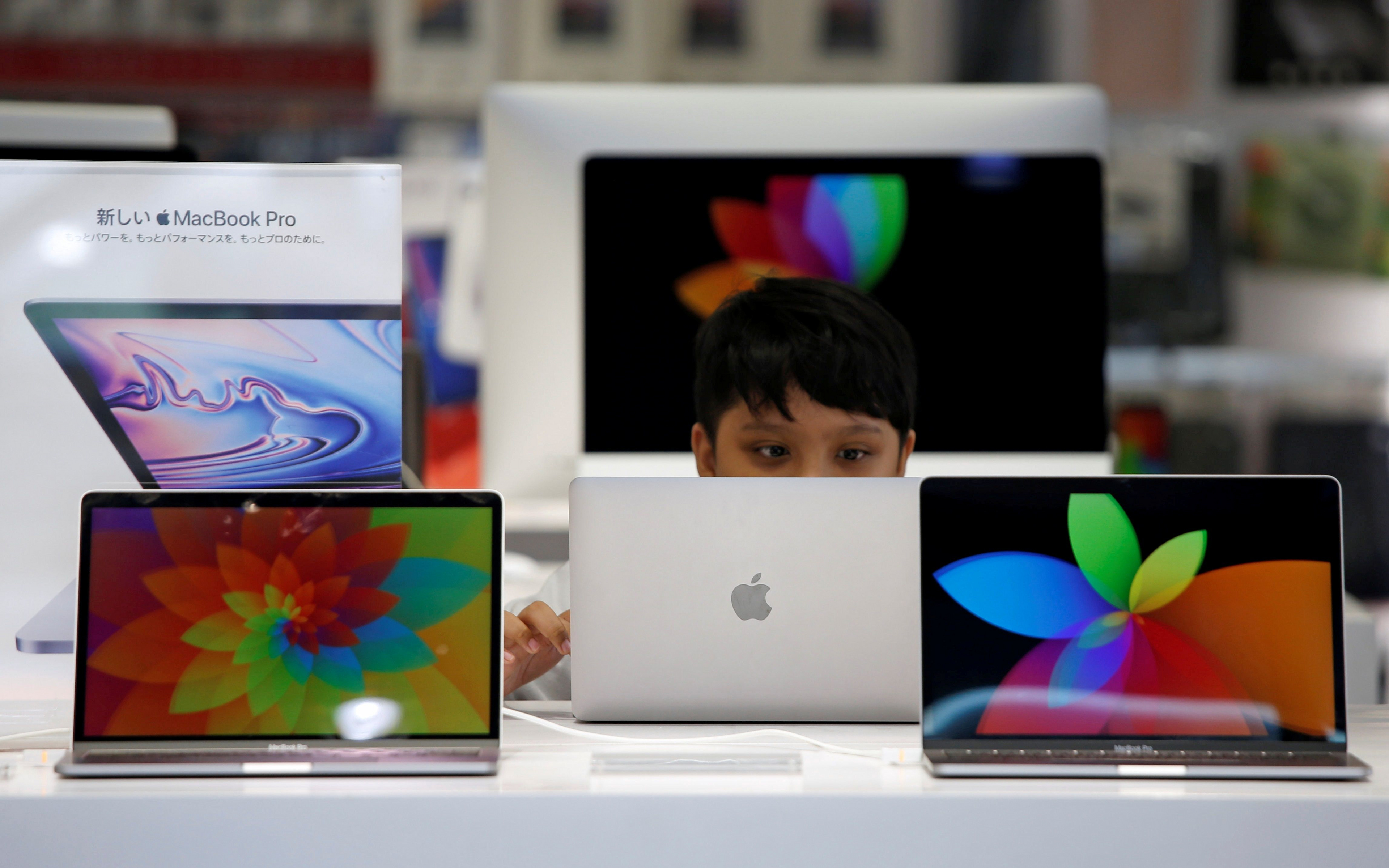 Laptop & PC Import Curb: Google, Apple, Intel, and Others Have Urged US to Push India to Reconsider Its New Rule
Global tech giants urge US to influence India's laptop import restrictions; concerns over trade relationships & supply chain impact.
19-Aug-2023 02:48 AM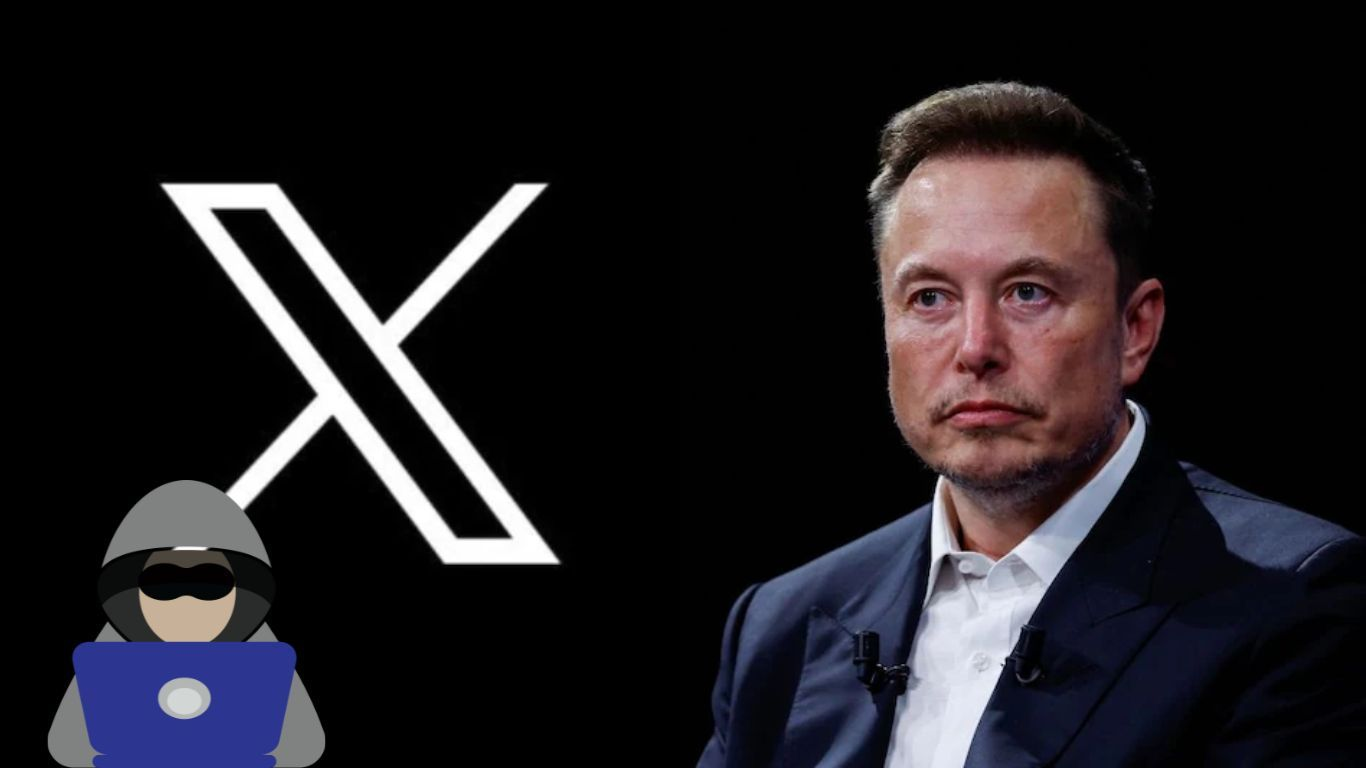 User Control vs. Online Safety: X's Block Feature Controversy
X's removal of the block feature triggered discussions about user autonomy, online harassment, and the complexities of nurturing a secure digital environment.
19-Aug-2023 01:13 AM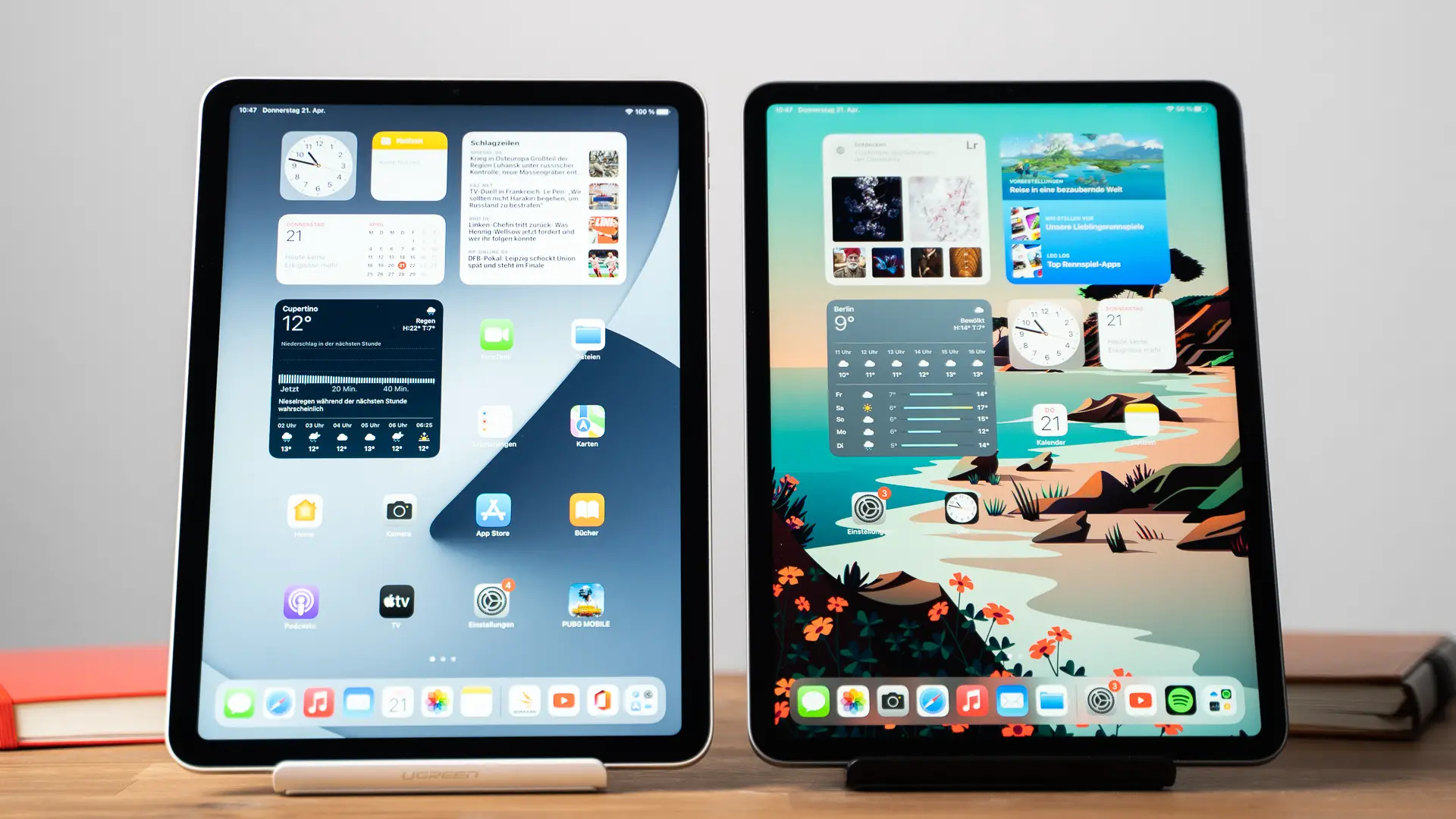 Apple Emerges as Leading Player in India's Declining Tablet Market
Apple dominates Indian tablet market with 25% share, driven by iPad 9th and 10th Gen. 5G and Wi-Fi tablets show growth amid sector shifts.
19-Aug-2023 12:52 AM
Samsung Galaxy Z Fold 5 & Galaxy Z Flip 5 Go on Sale Today: Know Launch Price, Specifications, & Discount Offers!
Samsung Galaxy Z Fold 5 and Z Flip 5 now on sale in India. Get up to Rs 18,000 benefits. Specs, prices, and features detailed for these latest foldable smartphones.
18-Aug-2023 08:07 AM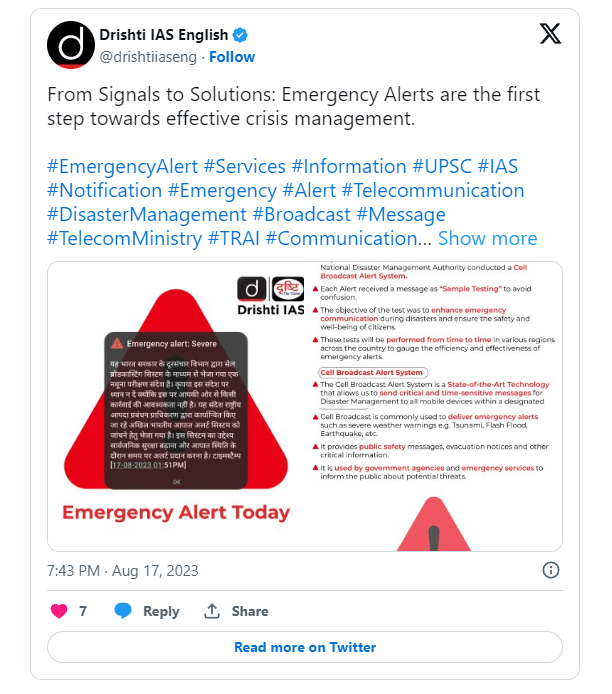 Emergency Alert! Severe: Why Do Smartphone Users in India Receive This Message From Govt?
India enhances disaster readiness with Emergency Alert System trial. Smartphone users receive test message for timely public safety alerts.
18-Aug-2023 08:00 AM