Gaming Laptop Vs Normal Laptop: Which Laptop To Buy?
Posted by
Suraj
On
24-May-2022 07:59 AM
7410
You have searched endless times about buying the best laptop under your budget. But still, you are confused about whether you should buy a gaming laptop or a regular laptop. Having basic knowledge about the difference between a gaming laptop and normal laptop helps you choose the best laptop based on your work requirements. A gaming laptop is designed to give a high-end performance to the users and has a high-performance graphic card and processor. These laptops also carry super speed RAM and SSD storage for impressive performance.
So, the user can easily play heavy games, run the graphics-oriented task, and complete other tasks they need. On the other hand, regular laptops are designed to give average performance considering everyday tasks. These laptops are suitable for web browsing, document editing, presentation creating, and other office-related tasks. These laptops can also be suitable for light video editing and little graphic work.
However, which laptop is better, a gaming laptop or a regular laptop, depends upon the user's requirements. You can proceed with reading this article to understand the difference between gaming laptops vs. Normal laptops to make an informed buying decision.
Gaming Laptops Vs. Normal Laptops: Comparison Table
Gaming Laptop
Normal Laptops

Design and Built
Most gaming laptops come with a metal or aluminium chassis and impressive design.	Regular laptops are designed considering the lightweight factor, and these laptops are built using high-quality plastic chassis.

Processor Type
These laptops are generally powered by high-performance processors like Intel i5, i7, i9, AMD Ryzen 5, 7,  and other higher processors.	Normal laptops have average performance processors like AMD Athlon, Ryzen 3, Intel quad-core, and i3 processors.

Graphics
These laptops have dedicated graphic cards from NVIDIA GeForce and AMD Radeon to handle the heavy task effectively.	In contrast, normal laptops are powered with integrated graphic cards that come with the laptop's CPU.

Cooling Fans
These laptops mostly come with high cooling dual fans to normalize the laptop temperature.
The cooling fans of office laptops are not so advanced and come with a single fan.

Keyboard and RGB
You can say it's the signature component of a gaming laptop as most gaming series have backlit keyboards and dedicated RGB backlighting.

There are regular-size keyboards and can or can not have backlit keyboards. Because most entry-level laptops do not have any backlit keyboards.

Other Features
Gaming laptops have loudspeakers, up to 300Hz refresh rate display panel, and 3-4 hours of battery backup.
You will find a 60-120Hz refresh rate display, average speakers, and up to 10 hours of battery backup in the normal laptop.

What are the Differences between a Gaming Laptop and a Normal Laptop?
We covered many essential things in the comparison table of gaming laptops vs. normal laptops. You can still have some doubts about the same, so here is a detailed overview of other essential terms that you should know.
#1. Design and Portability
Normal laptops are primarily lightweight, attractive, and portable to carry in your hand. These laptops have a simple and elegant look that looks professional. These laptops can be available in 13 inches, 14 inches, and 15 inches size variants. Whereas gaming laptops are a little bulky and have a robust design. Most gaming laptops have 15 inches to 16 inches display sizes. These laptops also have more ports compared to normal laptops.
#2. RAM and Storage Capacity
The regular laptops carry 2GB to 4GB RAM; however, these laptops can also have 8GB RAM. In contrast, the starting RAM capacity in gaming laptops starts from 8GB and can be 32GB for a high-quality gaming experience. Gaming laptops are mostly loaded with 512GB to 1TB SSD and 1TB HDD for storage. You will see a 256GB SSD or 1TB HDD with an expansion slot in normal laptops.
#3. Keyboard Durability
Most regular laptops have average-quality keyboards suitable for office work and typing. In contrast, gaming laptops come with mechanical keys that are robust and built for heavy use. Therefore, the keyboard life in gaming laptops is better than that of normal laptops.
#4. Dedicated vs. Integrated Graphics
You will mostly see at least 4GB of graphic cards from NVIDIA GeForce or Radeon in gaming laptops. Usually, the dedicated graphic card is faster and more powerful than the main memory. And therefore, most gamers prefer gaming laptops to get a smooth game streaming environment. However, you will see an iGPU suitable for light work in a normal laptop. You can do little video editing and graphic work and have entry-level gaming.
#5. Ports
Normal laptops are thin, lightweight, and compact by design; hence, you will see fewer ports than gaming laptops. These ports can be much closer, creating challenges while using these ports together. However, in gaming laptops, you can see many ports at a decent distance. Most regular laptops have two USB ports and other essential ports. But in a gaming laptop, you will see at least three USB ports and many other ports.
#6. Upgrades
The gaming laptops can be easily upgraded by replacing the old parts and adding new ones. There are several dedicated gaming components, such as graphic cards. If you think any part needs an upgrade or replacement, you can visit a computer shop or service centre. And there you can do relevant upgrades to improve its performance. On the other hand, normal laptops are rarely going to be upgraded easily. However, you can use the extra slot for RAM and Storage to increase the capacity. But still, you will have several limitations as it has limited upgrade features.
#7. Battery Life
Normal laptops are better compared to gaming laptops because these provide decent battery life even on all-day use. Most normal laptops offer 4 to 12 hours of battery backup, which is more than sufficient for an average user. However, in gaming laptops, you get 3 hours to 6 hours of battery backup on heavy usage. But to fill this gap, most brands offer fast charging support that charges the laptop within 1.5 hours.
#8. Pricing
Gaming laptops are very expensive as they come with high graphics and processors, are durably built, and have other exciting features. Generally, the price of a gaming laptop starts from Rs 55,000 and reaches Rs 3,00,000 or more. However, you can find several good gaming laptops with high-end features based on your budget. The prices of normal laptops are quite affordable; as you have a budget of Rs 25,000 to Rs 50,000, you can find tons of good office or normal laptops. Most of these laptops have SSD storage and HDD storage with Intel or AMD processors and integrated graphics.
Conclusion
Gaming laptops are powerful and heavy laptops built considering performance and long life. Therefore you will see heavy processors and GPUs in these laptops that increase the prices. However, normal laptops are affordable for regular users and have decent processors and integrated graphics. These laptops are suitable for office use and little graphic work. We hope now you have a clear idea about the difference between a gaming laptop and a normal laptop. And if you like this informative post, please feel free to share it on social media to support our platform.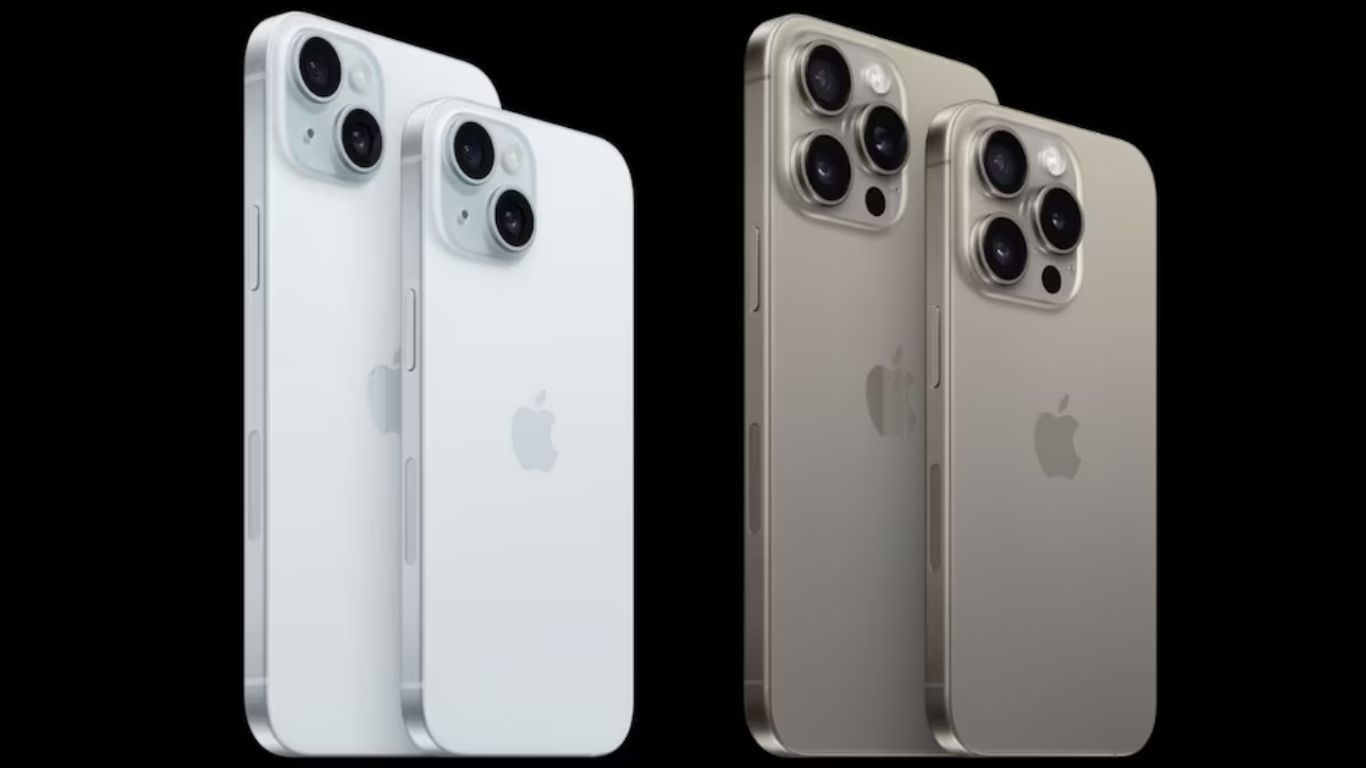 Apple iPhone 15 Series | What's the new Upgrade?
Discover the latest features and upgrades of the Apple iPhone 15 Series. Check out the iPhone 15 price and specs.
13-Sep-2023 12:16 AM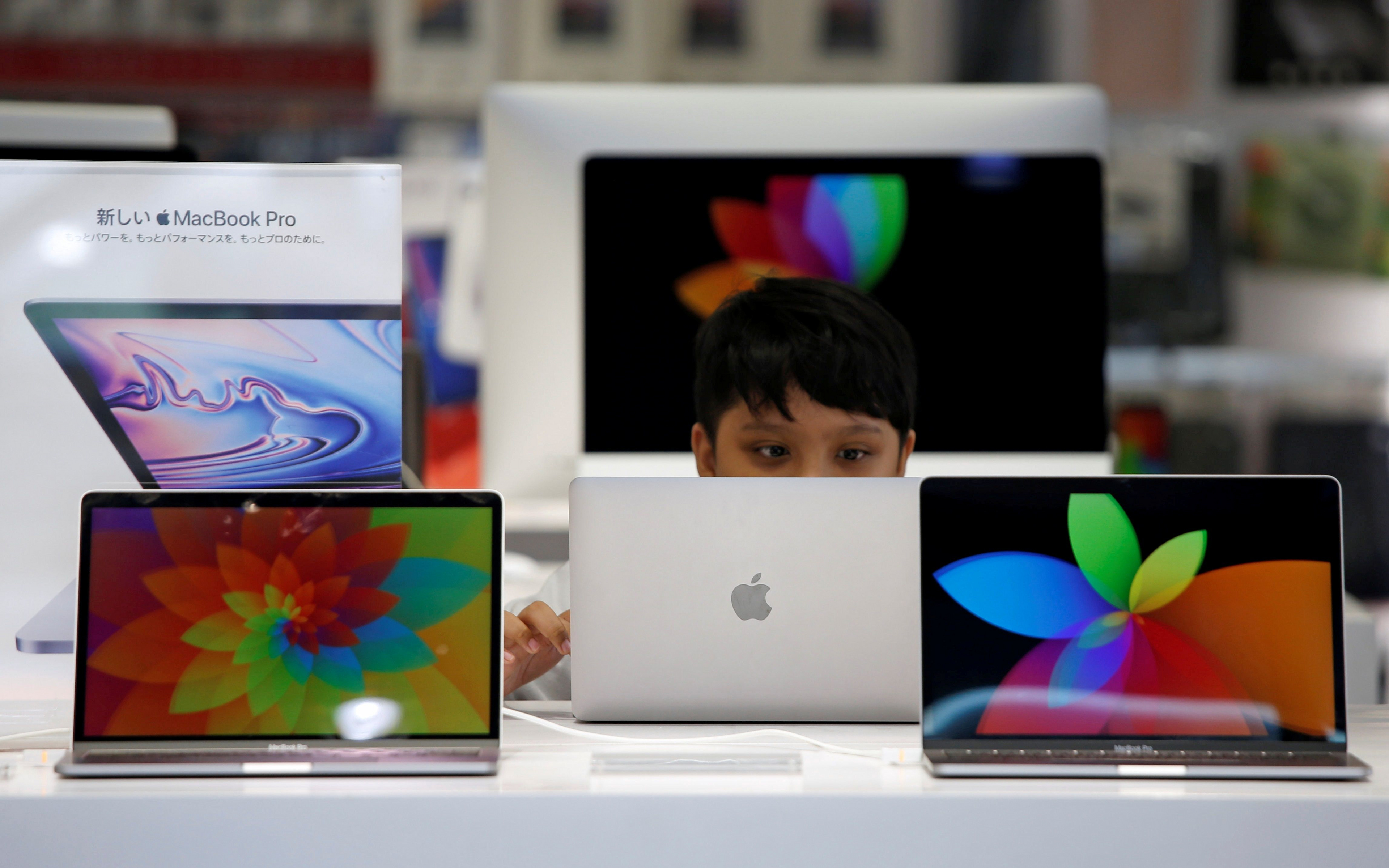 Laptop & PC Import Curb: Google, Apple, Intel, and Others Have Urged US to Push India to Reconsider Its New Rule
Global tech giants urge US to influence India's laptop import restrictions; concerns over trade relationships & supply chain impact.
19-Aug-2023 02:48 AM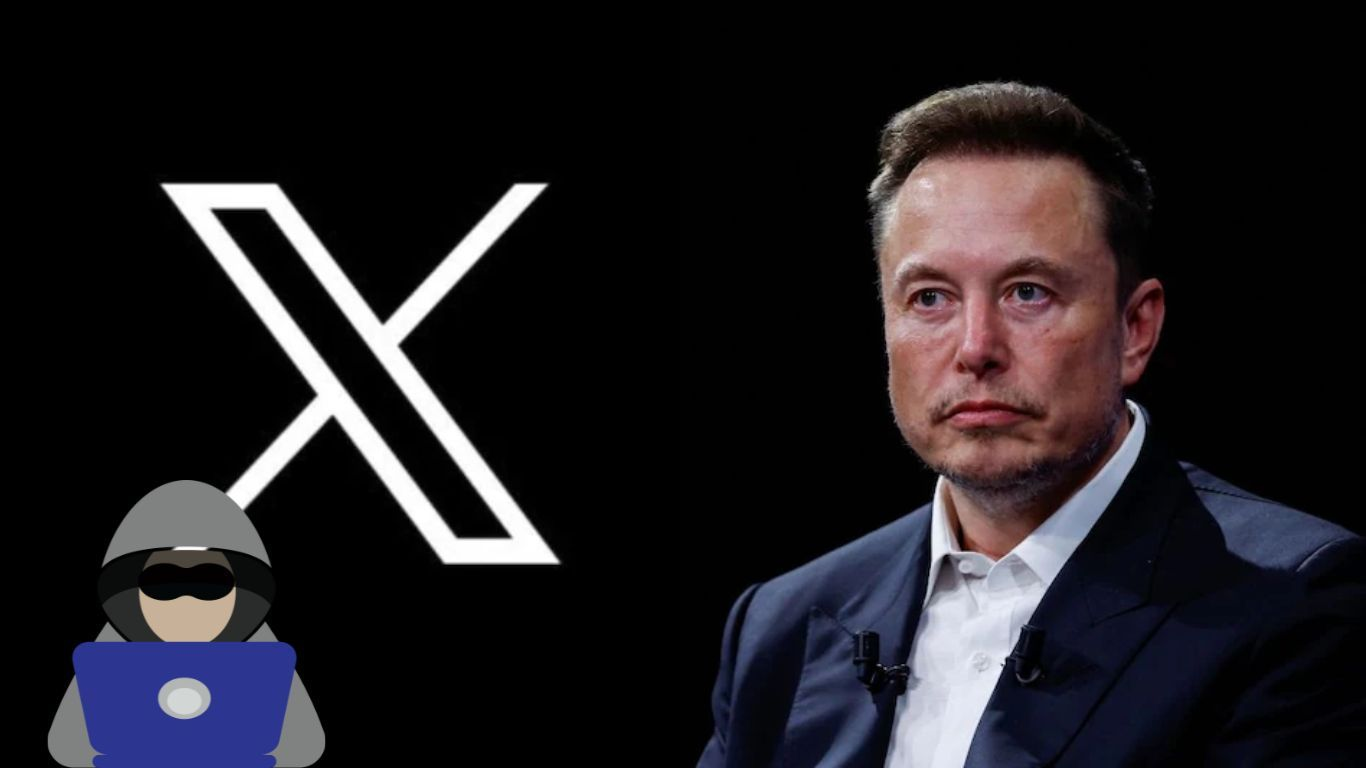 User Control vs. Online Safety: X's Block Feature Controversy
X's removal of the block feature triggered discussions about user autonomy, online harassment, and the complexities of nurturing a secure digital environment.
19-Aug-2023 01:13 AM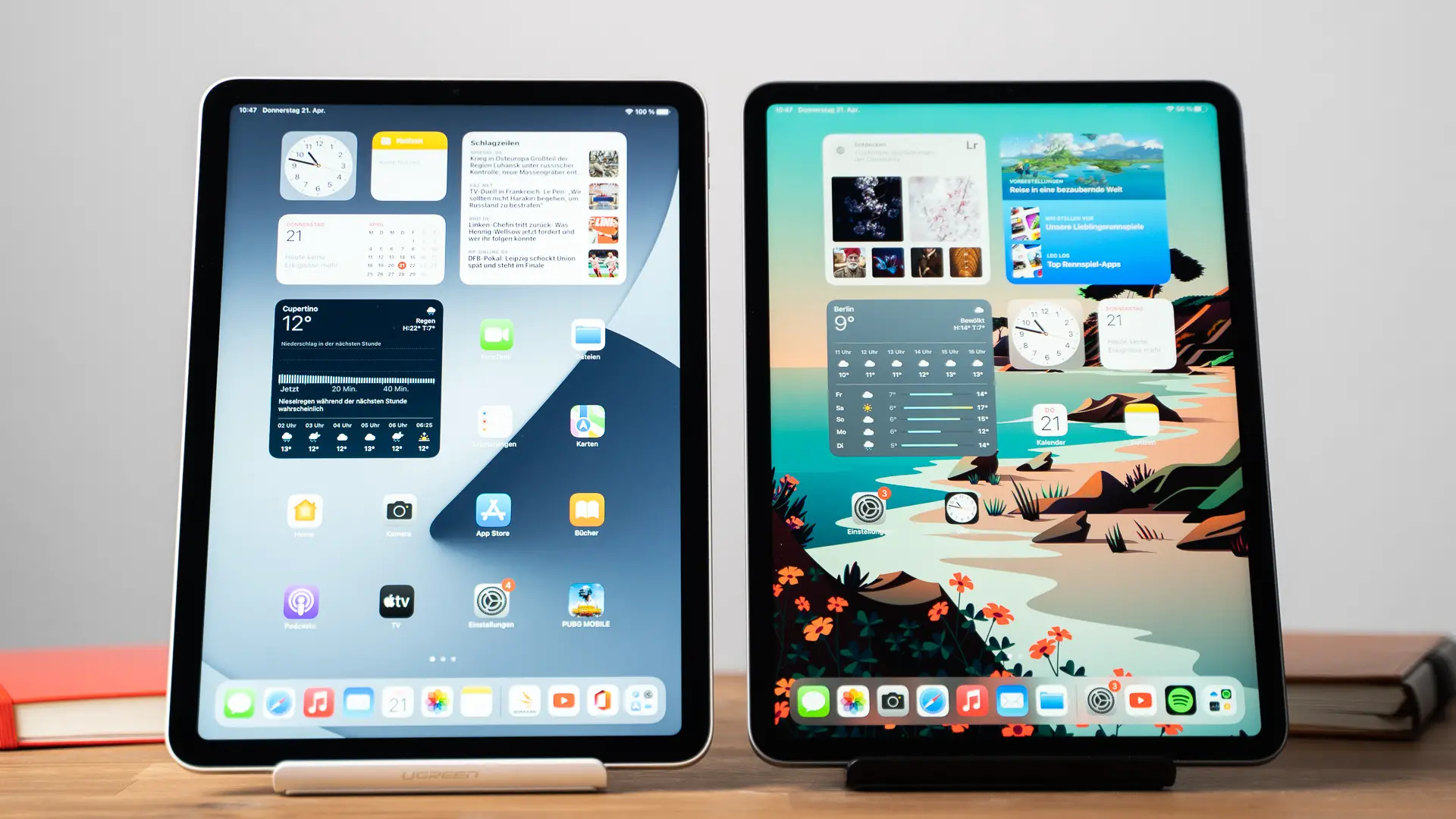 Apple Emerges as Leading Player in India's Declining Tablet Market
Apple dominates Indian tablet market with 25% share, driven by iPad 9th and 10th Gen. 5G and Wi-Fi tablets show growth amid sector shifts.
19-Aug-2023 12:52 AM
Samsung Galaxy Z Fold 5 & Galaxy Z Flip 5 Go on Sale Today: Know Launch Price, Specifications, & Discount Offers!
Samsung Galaxy Z Fold 5 and Z Flip 5 now on sale in India. Get up to Rs 18,000 benefits. Specs, prices, and features detailed for these latest foldable smartphones.
18-Aug-2023 08:07 AM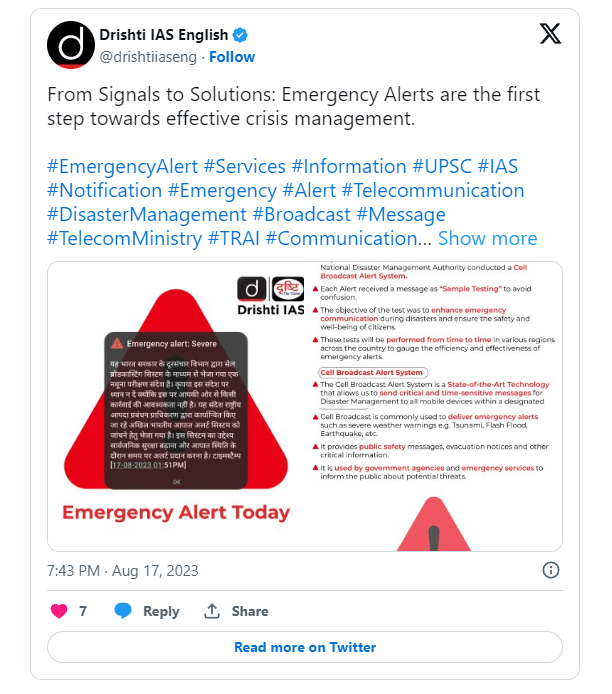 Emergency Alert! Severe: Why Do Smartphone Users in India Receive This Message From Govt?
India enhances disaster readiness with Emergency Alert System trial. Smartphone users receive test message for timely public safety alerts.
18-Aug-2023 08:00 AM