Google Pixel 6 & 6a: Will it be the Upcoming iPhone of the era?
Posted by
Priya Singh
On
20-May-2022 11:08 AM
4201
This is one of the simplest smartphones to recommend.
The Google Pixel 6 is the company's most well-rounded smartphone to date. The improved cameras operate admirably, the software experience is unparalleled, and the Tensor chipset provides adequate performance (for now). Anyone looking for a Galaxy S22 or iPhone 13 alternative will find the Pixel 6 quite easy to suggest.
The Pixel 6 represents the pinnacle of Google services and Android 12. the Pixel 6 is the most significant phone upgrade Google has made since the Pixel line debuted in 2016.
The phone's new cameras, Google's Tensor chip, and premium ambitions come after months of anticipation, thanks in part to Google announcing the phone months before its release and its bold two-tone design. All of these changes occur while the price of Pixel 6 retains at $599 i.e. INR 46,500(approx.), which easily washes away the bad taste left by the understated Pixel 5.
Pros of google pixel 6
Premium, unique design
Great display
Long battery life
Versatile, upgraded cameras
Customizable UI and exclusive features
Competitive price tag
Cons of google pixel 6
Pokey fingerprint sensor
No telephoto camera
A tensor chip may not be powerful enough for long-term
So, what's the issue? To summarize, Pixel phones have not sold well. It reminds me of when Michael Jordan first joined the Chicago Bulls and they weren't yet winning championships. The Pixel 6 is an attempt to improve the phone's success and appeal. It's similar to how the Bulls built a team around Jordan to help him win championships.
Instead of using a Qualcomm Snapdragon processor, Google created its own chip, Tensor. This enables the Pixel 6 to perform computations and AI on the phone more securely and quickly than relying on the cloud all the time. Tensor enables Google to add a slew of new software features that would not have been possible with a different processor.
Google increased the time between OS and security updates from three to five years. The Pixel 6 is available in the United States through Google and all major carriers. Google even developed a subscription program similar to Apple's iPhone Upgrade program. Pixel Pass is a two-year subscription that costs $45 per month.
Even the Pixel's crown jewel, its cameras, received upgraded lenses and more premium hardware. Is Google's Pixel ready for its championship now that everything inside, on, and around it has been improved?
The Pixel 6 costs $599 (£599, AU$999) and has 128GB of storage. I can't think of a better phone to recommend right now for that price.
Google Pixel 6 Design and Construction
Simply looking at its dimensions (158.6 x 74.8 x 8.9 millimeters) reveals that it is not small. Aside from that, until you take it out of the box, you have no idea what influences its weight (210 grams).
The design of the Google Pixel 6 reveals a double-sided glass attached to a metallic and robust body. If you use it for an extended period of time, it may become tiring.
We can highlight significant aspects, such as the fact that the hole designed for your camera does not bother you at all. Aside from that, Google has decided to make the most of its screen by using straight-line frames that blend in seamlessly.
Aside from that, the Google Pixel 6's design includes buttons on the right side, with the power button placed above the volume controls. And a body that promises to withstand water splashes as well as continuous dust exposure.
Google Pixel 6 efficiency
Regarding the performance of the Google Pixel 6, we should mention that everything has been improved. Thanks to the use of Google Tensor, which was developed by the same company and works as a processor that will not cause you any problems in everyday life, including content creation and game development.
It is worth noting that the temperature in this device always attempts to maintain a consistent level. This means that it will not overheat, but will feel warm at times.
The 8GB of DDR5 RAM is said to be well matched to the 128GB of UFS 3.1 storage. Perhaps you could consider it a disadvantage that it does not support SD card expansion because its tray is only for SIM cards.
The overall performance of the Google Pixel 6 is excellent. However, many experts are still skeptical of its Tensor and want to know if it can maintain its effectiveness over time, as it did in its initial use.
Battery for Google Pixel 6
Many people are aware that the main issue with the Google Pixel from the start can be the discrepancies that can occur with its battery. In this case, we have a good capacity of 4,614 mAh, which is understandable given that it is a Pixel.
Even when multimedia consumption is high and games are being developed, you can be confident that it will last you a day and a half if used intensively. If you decide to save its use, you can achieve at least two days of autonomy.
The battery in the Google Pixel 6 supports 30W fast charging (Power Delivery 3.0) via cable and 21W wireless charging. Charging it from 0% to 100% may take an hour and a quarter, or an hour and a half if we go to the extreme.
It has the option of "smart charging," which you can enable or disable as needed. However, in terms of autonomy, we can say that it has surpassed itself and has nothing to envy of its big brother, the Google Pixel 6 Pro, in this case.
Multimedia on Google Pixel 6
Among the multimedia features of the Google Pixel 6, we can highlight the audio, which has dual speakers and can provide quality regardless of volume level. The disadvantage is that it lacks a 3.5 mm headphone jack, forcing you to purchase wireless headphones.
However, video playback and image viewing on this device are both enjoyable. Getting to play in high quality, so you don't have to look for another place to watch your favorite series, movies, and videos. Because this is the correct one.
Google Pixel 6 Camera
The Google Pixel 6 camera does not disappoint, as it can produce a work of art with a single shot. It should be noted that image processing in the gallery takes only a few seconds as it performs tasks such as lighting balancing and applying blurs, among others.
The main camera has a resolution of 50 megapixels, while the angular lens has a resolution of 12 megapixels. Both have a dual LED flash to help you get the best shots even when the lighting isn't ideal.
The Google Pixel 6's video functions include the ability to record in up to 4K and 60 fps with its main rear camera, 1,080p and 60 fps with its wide-angle camera, and 1,080p and 30 fps with its front camera.
Without a doubt, this will be a mobile that will allow you to create many projects that, when combined with your skills, will look so professional that not everyone will believe it came from a mobile device's camera.
What you should keep in mind is that these are shots that will take up a lot of space in your memory. And, because you won't be able to expand it, if you dedicate it to content creation, you may run out of space at some point, which is a disadvantage to consider.
Is the Google Pixel 6 still worthwhile in 2022?
The Google Pixel 6 was the company's flagship smartphone, which was released in late 2021
Since its release a few months ago, the Google Pixel 6 has been regarded as one of the best smartphones with excellent cameras.
Google's entry into the processor market with the Google Tensor is the first step in the company's large and ambitious plan. Without a doubt, the Google Pixel 6 is a smartphone that can keep up with a high-end user who requires everything the best smartphone has to offer.
The Pixel 6 is Google's first real attempt to provide a viable alternative to the latest Galaxy S and iPhone. The Pixel 6 is the equivalent of the iPhone 13 to the iPhone 13 Pro Max, or the Galaxy S22 to the Galaxy S22 Ultra. To be clear, this is not a smaller option — the Pixel 6 is a large smartphone.
Aside from price and size, the Pixel 6 shares many similarities with its larger sibling. Both phones are equipped with Google's brand-new Tensor system on a chip (SoC), large batteries, 5G connectivity, in-screen fingerprint sensors, and newer, larger camera sensors.
The Pro model has an additional telephoto lens, a larger, smoother, and more pixel-dense screen, and more storage options. Both phones do not include a charging brick, though Google does include a USB-C to USB-C cable. We've got you covered if you need an extra brick.
It is available from all major carriers, Amazon, Best Buy, and the Google Store. It comes in two storage capacities — 128GB and 256GB — and three color options: Stormy Black, Kinda Coral, and Sorta Seafoam. While all Pixel 6 models have sub-6GHz 5G connectivity, only Verizon and AT&T models have mmWave radios.
Google launched its next-generation mid-budget Pixel 6a at its annual developers' conference, Google I/O 2022, and now tipster Yogesh Brar has revealed that the smartphone will cost close to Rs 40,0000 in India and will be available soon through Flipkart.
The newly announced Pixel 6a smartphone is powered by the company's Tensor chipset, which is also found in the Pixel 6-series smartphones. This processor is paired with 6GB of RAM and 128GB of storage.
The phone also has Google's Titan M2 chip for added security and runs the Android 12 operating system. Google, on the other hand, stated that the Pixel 6A will be one of the first smartphones to receive the company's Android 13 operating system.
The phone costs $449 in the United States, which is roughly Rs 34,834 in India.
Frequently asked question
What is new with the Pixel 6?
The Pixel 6 is the first phone to run Android 12, Google's most recent software update for Android phones. This is no minor change, as Android 12 introduces Google's new Material You interface, which is built into the Pixel 6.
Will the Pixel 6 stand out in a crowded field?
If Google held a Pixel reunion and invited every previous model, the Pixel 6 would undoubtedly stand out. It resembles no previous Google flagship.
What is the storage capacity of the Pixel 6's base variant?
The Pixel 6 has 128 or 256 GB of storage and 8 GB of RAM, while the Pixel 6 Pro has 128, 256, or 512 GB of storage and 12 GB of RAM.
What are the Google Pixel 6 specifications?
The Google Pixel 6 is the Pixel family's next generation. It has a Google-designed processor called Tensor and a 4614mAh battery with a charging speed of 30W. It has a dual camera setup on the back with a 50 MP main sensor and an ultra wide sensor. The Pixel 6 is priced starting at INR 46,455(APPROX).
Is google pixel 6 waterproof?
Yes, the Google Pixel 6 is water and dust resistant, with an IP68 rating.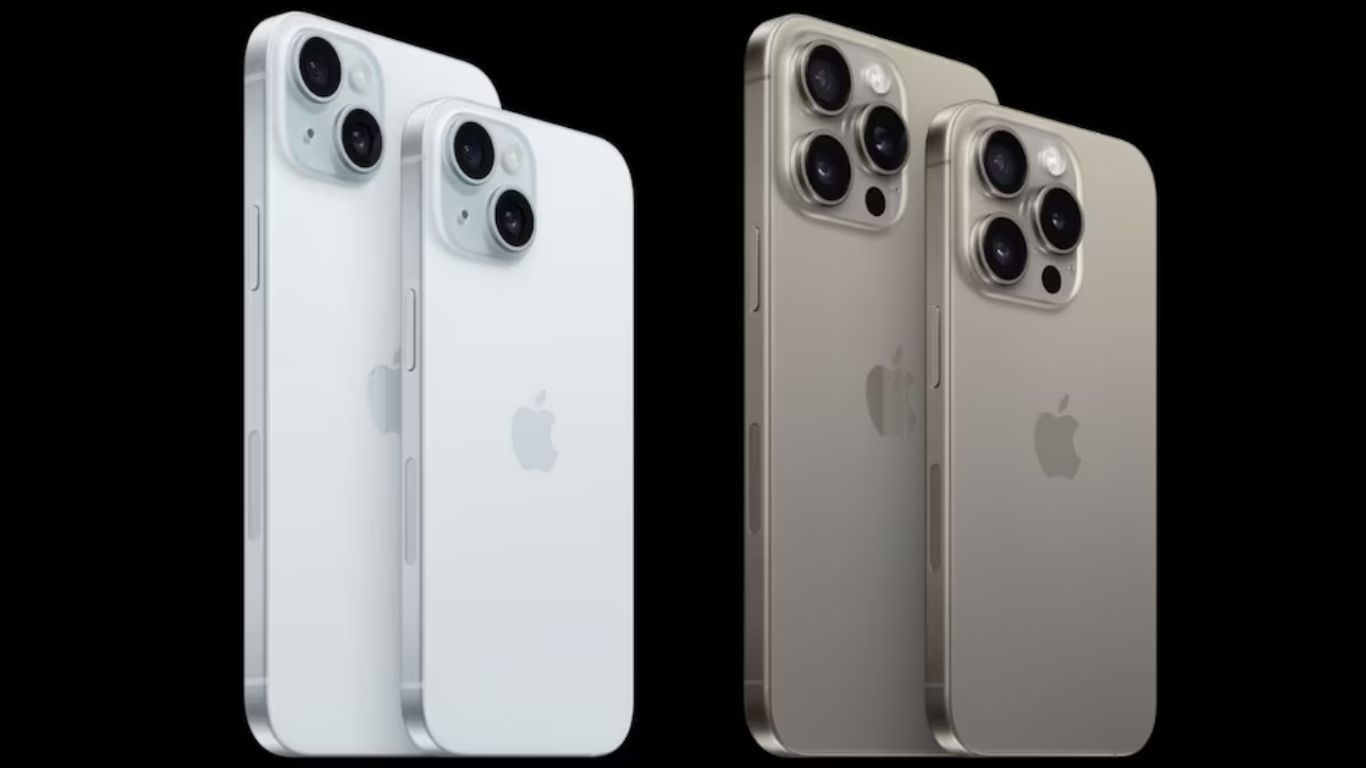 Apple iPhone 15 Series | What's the new Upgrade?
Discover the latest features and upgrades of the Apple iPhone 15 Series. Check out the iPhone 15 price and specs.
13-Sep-2023 12:16 AM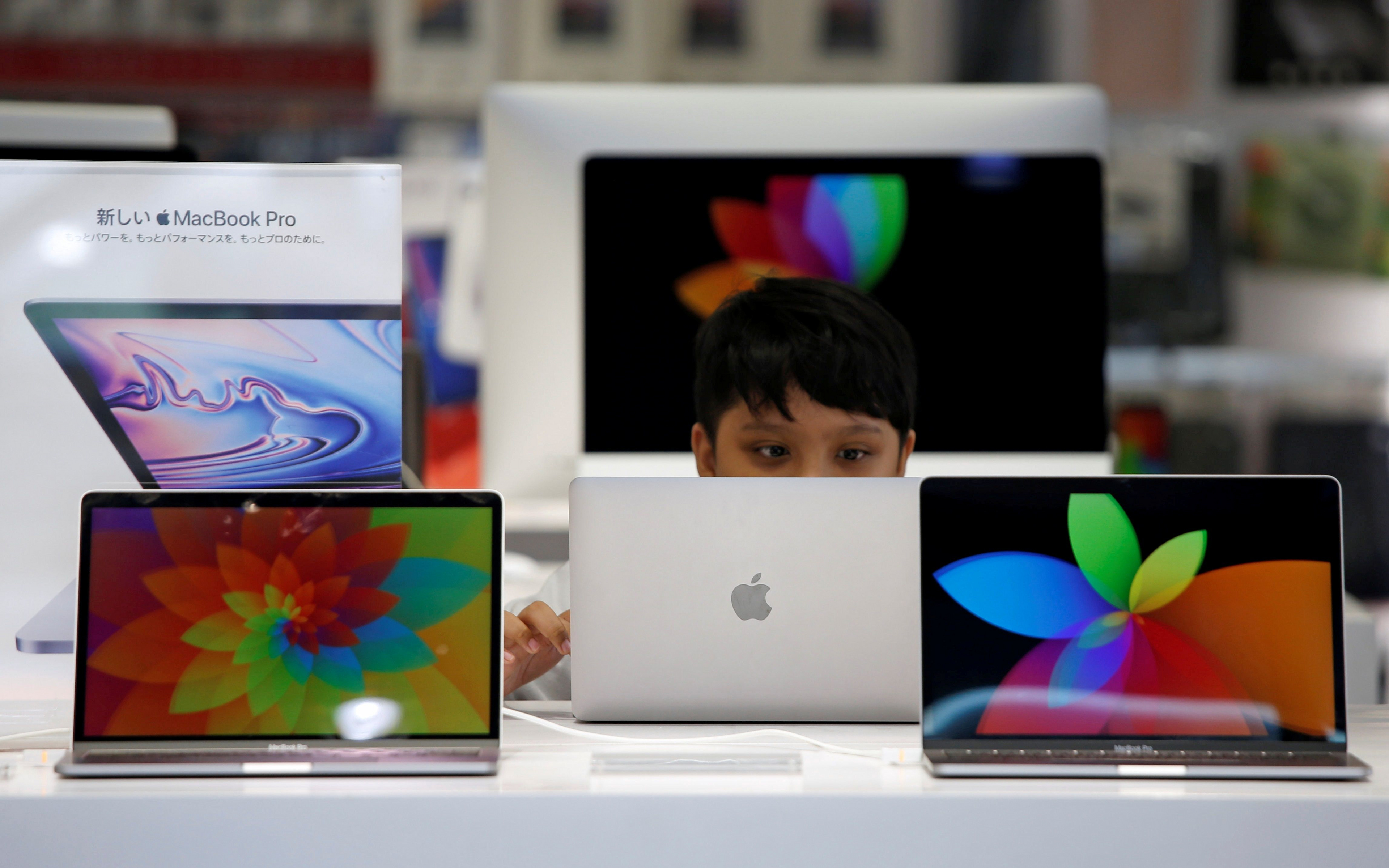 Laptop & PC Import Curb: Google, Apple, Intel, and Others Have Urged US to Push India to Reconsider Its New Rule
Global tech giants urge US to influence India's laptop import restrictions; concerns over trade relationships & supply chain impact.
19-Aug-2023 02:48 AM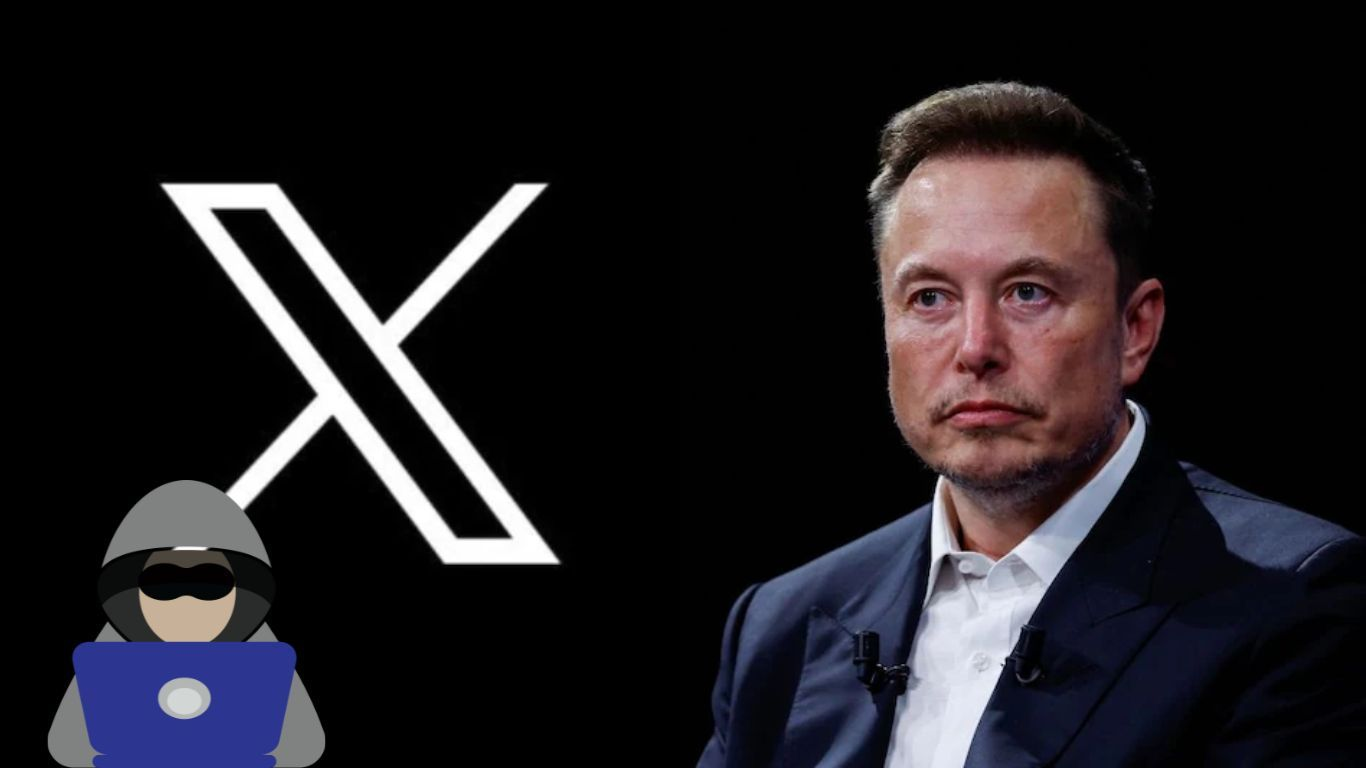 User Control vs. Online Safety: X's Block Feature Controversy
X's removal of the block feature triggered discussions about user autonomy, online harassment, and the complexities of nurturing a secure digital environment.
19-Aug-2023 01:13 AM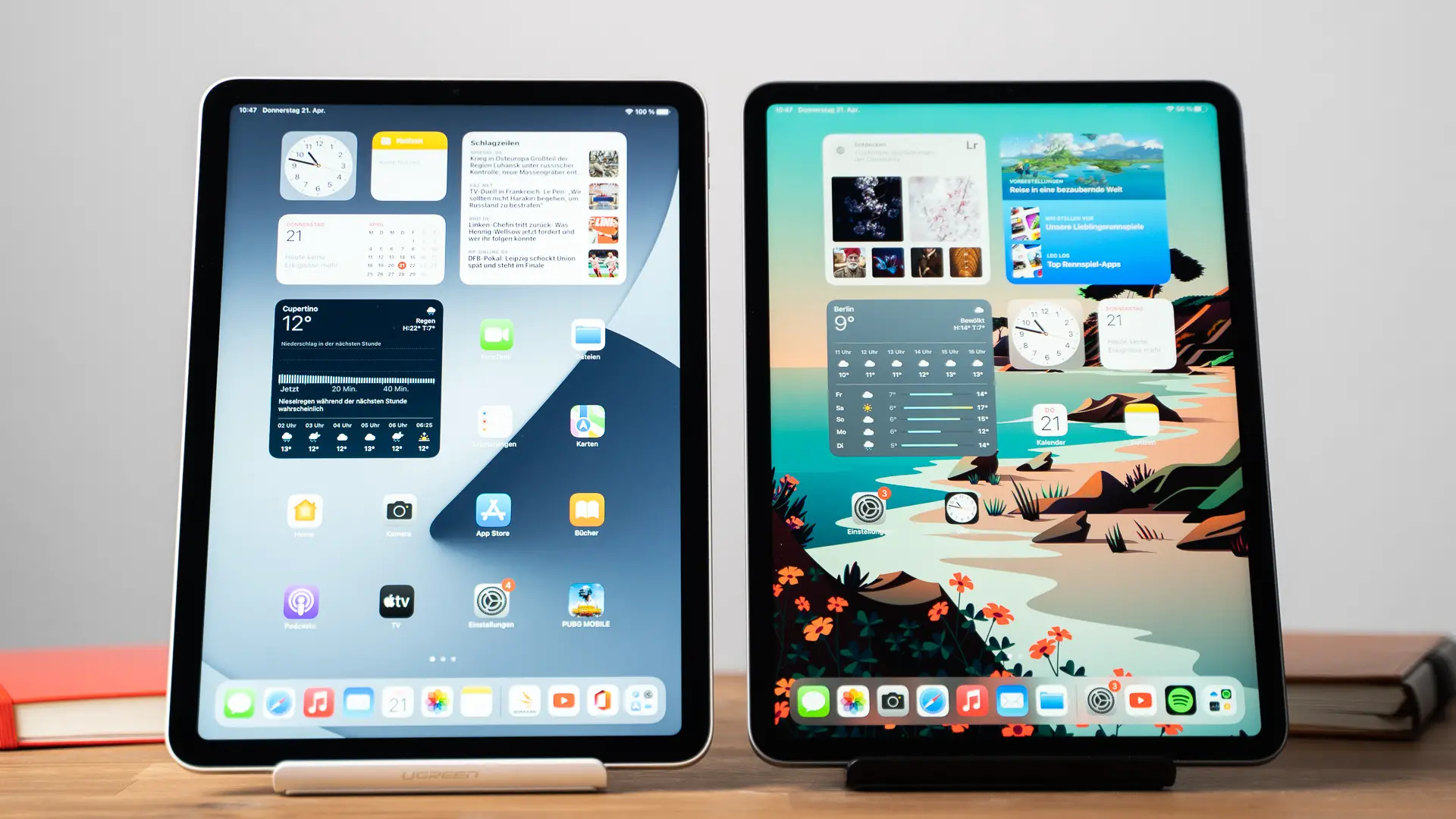 Apple Emerges as Leading Player in India's Declining Tablet Market
Apple dominates Indian tablet market with 25% share, driven by iPad 9th and 10th Gen. 5G and Wi-Fi tablets show growth amid sector shifts.
19-Aug-2023 12:52 AM
Samsung Galaxy Z Fold 5 & Galaxy Z Flip 5 Go on Sale Today: Know Launch Price, Specifications, & Discount Offers!
Samsung Galaxy Z Fold 5 and Z Flip 5 now on sale in India. Get up to Rs 18,000 benefits. Specs, prices, and features detailed for these latest foldable smartphones.
18-Aug-2023 08:07 AM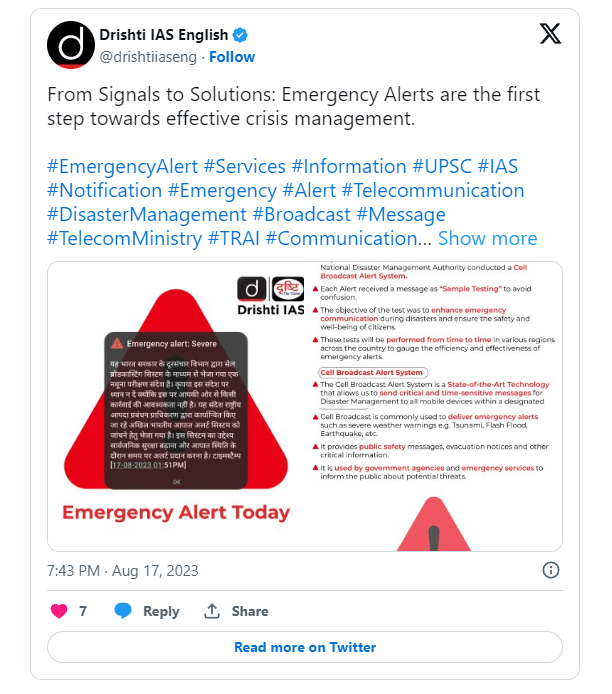 Emergency Alert! Severe: Why Do Smartphone Users in India Receive This Message From Govt?
India enhances disaster readiness with Emergency Alert System trial. Smartphone users receive test message for timely public safety alerts.
18-Aug-2023 08:00 AM