LG AC Technologies in India- overall review
Posted by
Priya Singh
On
17-May-2022 08:05 AM
2687
Are you looking for the greatest brand of air conditioner as the scorching summers approach in a matter of weeks? In the fight against rising temperatures, LG might be your go-to brand. Experts and people alike trust Lucky Goldstar, or LG as it is more commonly known, for its quality, innovation, and service. LG is known for developing air conditioners that perfectly satisfy customer needs in terms of design, tonnage, cooling capacity, condenser, compressor, and other factors. LG's air conditioners provide comfortable cooling by adjusting the temperature to the body's metabolic rate.
In 2019, the market is more competitive than ever before, and when it comes to air conditioners, buyers are looking for additional features as well as a product that will last for years. And, without wishing to be prejudiced, LG has consistently been among the best in terms of product quality, after-sales support (which is critical), and product longevity for anyone to whom I have recommended this brand.
LG, Voltas, Bluestar, Daikin, and Samsung are the most popular air conditioning brands in India, accounting for nearly two-thirds of the market. While most foreign manufacturers rely on imports, LG has set up two manufacturing facilities in India, one in Pune and the other in Noida. Many AC components, including the compressor, are OEM (original equipment manufacturer) by LG. LG benefits from lower import duties, resulting in lower prices for consumers. LG was one of the first brands in India to offer inverter air conditioning, and all LG split air conditioners will be inverter-based starting in 2018. This article will go over LG's inverter technology in further detail. LG offers both split and window air conditioners in the residential market.
Significant AC Technologies
6-in-1 AI Convertible Cooling
The AI Convertible 6–in–1 Cooling system gives consumers the option of increasing or decreasing cooling capacity as needed. Furthermore, by automatically assessing current conditions and sensor inputs, its artificial intelligence convertible mode and inbuilt sensors will deliver optimal cooling.
Himalaya Cool Technology to get Himalayan déjà vu
Summer is approaching, as we have stated. Every Indian summer brings with it a wave of heat that forces you to seek shelter. Imagine yourself at a beautiful hill station with a cold Himalayan breeze. Well, it does feel so relaxing, doesn't it? How long would you be able to stay there, escape the scorching heat, with your regular work?
Himalaya LG's cool technology attempts to reproduce this Himalayan atmosphere so you may enjoy the feel of a hill station from the comfort of your own home. This mode can be activated by pressing the HCOOL button on the remote. When the AC is turned on, it will blow cool air at a super-high speed for around 30 minutes, or until the room temperature is brought down to a comfortable level. LG air conditioners use Himalaya Cool technology to provide rapid cooling without sacrificing energy efficiency.
Certain LG devices include a comparable feature called JetCool, which works similarly to Himalaya Cool.
Tackling High Humidity with Monsoon Comfort
The summer season puts the air conditioner to work, and with the monsoon on the way, conventional air conditioners may fail to control humidity or even leak water. During the rainy season, traditional air conditioners not only use more energy, but they also make the room uncomfortably cold, which can cause health problems such as sneezing, a cold, or even a headache. LG, as a seasoned brand, has recognised this issue unique to the subcontinent's environment.
New LG air conditioner models include Monsoon Comfort technology as a solution. When the Monsoon Comfort option is selected, the refrigerant cycle is accelerated to quickly remove humidity from the room. Increasing the frequency of the refrigerant cycle would often result in increased power usage, however LG has optimised this technology to minimise power consumption. During the rainy season, the Monsoon Comfort technology provides balanced cooling despite the high humidity.
Control Your Air Conditioner Using Your Smartphone
LG's flagship AC models are equipped with Smart ThinQ and WiFi control, allowing you to control the AC from anywhere with a swipe of your fingers (or your voice if you use Alexa or Google assistant). LG has created the ThinQ app, which allows you to control any LG appliance (assuming it has ThinQ functionality) with a smartphone, including new generation ACs.
How many times have you gone out for work and returned exasperated? While you wait for the room to cool, you turn on your air conditioner. This waiting period is one of the most aggravating. However, with LG smart ACs, you can remotely schedule your AC to turn on before you arrive home, ensuring that your room is cool and comfortable when you return. The ThinQ app allows users to control temperature, adjust swing positions, change fan speed, and schedule AC on and off times. As an environmentalist, the best feature of LG air conditioners was the energy monitoring tool in the ThinQ app, which displays the amount of energy utilised and aids in determining AC usage patterns and consumption.
Cooling and heating in one unit
When you think of an air conditioner, you probably think of a device that blasts cold air into a room, lowering the temperature to a comfortable level. However, the inventors of air conditioning systems did so with the intention of "conditioning" or setting it to a specified temperature. Thus, ACs should theoretically condition the temperature in the winter as well, according to the needs of the user, i.e., it should heat the room during the cold winters. Modern premium split air conditioners can also implement that notion (heating during the cold). They have a built-in heater in the form of a heat mode option, which reverses the air cooling process when activated. This causes heated air to circulate within the room. The best thing is that, unlike traditional heaters, it does not utilise a heating element. This means they are not only less energy efficient than specialised heaters, but they also avoid the possibility of low oxygen, which is a common concern with regular heaters.
Uniform cooling with 4D cooling and 30 feet of airflow
ACs often include a 2-way (up and down) swing blade to distribute cool air across the room. Modern premium LG air conditioners, on the other hand, include a 4 Directional (4D) air swing feature (up-down + right-left) that blows cool air in several directions to ensure complete room cooling.
The ability to spread air flow across the room without the need for manual adjustment is the main benefit of 4-way swing air conditioners. LG split air conditioners have a larger fan and body, which boosts airflow and spreads it out up to 30 feet. As a result, the room is nearly as cool in every corner as the region in front of the AC blade.
Low-Refrigerant Alert and Eco-Friendly Refrigerant
R32 or R410 refrigerants are used in all new LG models. LG has made deliberate steps to phase out the ozone-depleting R22 refrigerant. Another problem is that due to conversion losses, refrigerant levels tend to drop over time. Though this is a lengthy process, if the refrigerant levels drop below a specific level, the cooling performance and longevity of the air conditioner suffer.
As a result, high-end LG models such as the KS-Q18SNXD include a low refrigerant indicator that informs consumers when refrigerant levels fall below a certain threshold on the AC's smart display.
Ocean Black Protection with Automatic Cleaning
If you live near the coast, your air conditioner will be vulnerable to the corrosive climate. Heat exchangers are the most sensitive, and a corrosive atmosphere would not only reduce cooling effectiveness but also shorten the lifespan of an air conditioner.
As a result, the total expense of owning an air conditioner skyrockets. LG has developed specifically designed air conditioners that use superior Ocean Black corrosion protection technology to provide corrosion protection. These ACs are designed for coastal regions and feature an Ocean Black fin with dual protective coating. LG's corrosion resistance technology is built around the Ocean Black fin heat exchanger.
Every heat exchanger fin is coated with a corrosion-resistant black coating and a hydrophilic coating before assembly. Other components such as the base pan, service valve supporter, control box, fan motor bracket, and other outside panels were also given a dual protective coating.
LG's Ocean Black Protection air conditioners have been ISO certified by UL, a reputable global certification agency. LG AC components endure 50 percent to 90 percent longer than typical ACs without this protection, according to the ASTM-B117 salt spray test (a proxy for corrosive environment).
Another advantage is that they have an auto-clean feature. This means that drying the heat exchanger cleans the interior of the air conditioner. The Ionizer's nano ions sanitise the heat exchanger, preventing mould and germs from growing.
Cooling with Dual Inverter Technology and Variable Tonnage
LG's innovative DualCool technology powers their latest line of air conditioners. This dual inverter compressor technology gives LG an advantage over its competitors in terms of cooling efficiency because to its enhanced working frequency range.
What exactly is inverter technology? To put it another way, inverter technology is similar to an automobile accelerator. When a compressor need additional power, it receives it. It gives less power when it doesn't need it. The compressor is always running with this technology, but it draws less or more electricity depending on the temperature of the incoming air and the thermostat setting.
In comparison to traditional inverters, dual inverter-based AC has a more modern BLDC motor with a broader frequency range, which helps it maintain the appropriate temperature with minimal variations.
Variable tonnage technology is used by dual inverter air conditioners. So, depending on the ambient circumstances and the user's requirements, ACs with DualCool technology and a 1.5-ton capacity can alter the tonnage from as low as 0.26 to as high as 1.71 tonne.
DualCool Inverter Technology Benefits:
Quicker cooling
Power usage is reduced.
Minimal background noise
Bacteria and Fungi are annihilated by a double protection filter.
LG's high-end split air conditioners are protected by two filters. They provide protection against a variety of hazardous particles, including:
Dust mites in hair
spores of fungi pollen
Exhaust fumes from bacteria
Two specific filters make up this twofold protection system:
3M Micro Protection Filter
Dual Protection Filter
The filters listed above operate together to filter out dangerous microscopic contaminants such as PM 1 and PM 2.5, which are both visible and invisible. PM 1 and PM 2.5 are very small particulate matter (PM) particles with diameters of less than 1 micron (for PM 1) and less than 2.5 microns (for PM 2.5). (for PM 2.5). A micron is a minuscule measuring unit, with one inch equaling 25,000 microns. Because PM 1 and PM 2.5 can travel through the respiratory tract and reach the lungs, they can cause serious health problems.
They can cause the following health problems:
Irritation of the eyes and nose
Irritation of the throat and lungs
Sneezing and coughing
Chronic bronchitis is becoming more common.
Smooth lung function is reduced.
Users of modern LG air conditioners are protected from hazardous particles and other small creatures. These filters are very simple to maintain.
Some good LG models-
1. LG 1.5 Ton 5 Star Inverter Split AC (Copper, 4-in-1 Convertible Cooling, HD Filter with Anti-Virus Protection, 2021 Model, MS-Q18ENZA, White)
Feature/Specification • 5-star rating • 1.5 Ton • Inverter Ac with Copper Coiling • Convertible 4 in 1 Cooling • HD Filter • Anti-Virus Protection
2. LG LP0818WNR
Type of AC Portable
BTU 8,000
Cooling Area 200 sq. ft.
EER 11.6
Voltage 115V
3. LG LP1419IVSM
Type of AC Portable
BTU 14,000
Cooling Area 500 sq. ft.
EER 12.0
Voltage 115v
4. LG LW8017ERSM
Type of AC Portable
BTU 8,000
Cooling Area 350 sq. ft.
EER 12.0
Voltage 115V
5. LG LP1417GSR
Type of AC Portable
BTU 14,000
Cooling Area 500 sq. ft.
EER 12.0
Voltage 115V
Conclusion
LG air conditioners give actual "air conditioning" all year. LG would be your dependable buddy in all weathers, whether cooling during hot summers, dehumidifying during heavy downpours, or heating during freezing winters. On the surface, the flowery pattern design of a few LG models offers it a new appeal.
The new LG premium model's remote includes night glow buttons that give the user quick access to the settings. Cooling reaches every area of the room thanks to the 4-way cooling and 30-foot airflow range. Apart from providing comfortable cooling in an effective manner, LG air conditioners are designed to protect consumers from pollutant, bacteria, and mosquitoes. LG's DualCool inverter has a wide working range, which is a significant advantage.
Previous LG models with an aluminium condenser have gotten negative feedback. Aluminum condensers are less expensive than copper condensers, but they corrode more quickly. Also, repairing an aluminium condenser is difficult, and it usually necessitates a total replacement, thus repair costs would be significant.
LG has recently introduced an anti-corrosion coating on its aluminium condensers. Certain new versions employ an improved version of the aluminium condenser made of a particular aluminium alloy with a lower proclivity for corrosion. In addition, it has expanded its premium series to include more models with copper condensers.
So, if you enjoy LG air conditioning but live in a corrosive location, such as near the sea/ocean or chemical plants, choose for an air conditioner with a copper condenser
Frequently asked questions
Is LG a good brand of air conditioner?
When you want a fantastic heating and cooling unit for your home, especially whether it's VRF or ductless technology, LG is a fantastic brand to go with.
How does LG air conditioning work?
When the AC is turned on, it will blow cool air at a super-high speed for around 30 minutes, or until the room temperature is brought down to a comfortable level. LG air conditioners with Himalaya Cool technology provide rapid cooling without sacrificing energy efficiency.
Where is LG air conditioning manufactured?
When it comes to air conditioners, LG has a strong track record. It was one of the original air conditioner producers in South Korea, and it swiftly rose to become one of the world's largest electronics manufacturers.
What is jet mode in an LG air conditioner?
[LG Split Air Conditioner] - Jet Mode Function: This function reduces power usage while cooling and raises the set temperature to a comfortable level.
Can we use the LG air conditioner as a heater?
The LG 1.5 Ton 3 Star Hot and Cold Inverter Split AC cools and heats quickly and effectively.
What does LG abbreviated for?
Lucky Goldstar, a low-cost, low-quality Korean appliance and home electronics company, became LG in 1995, with the motto "Life's Good."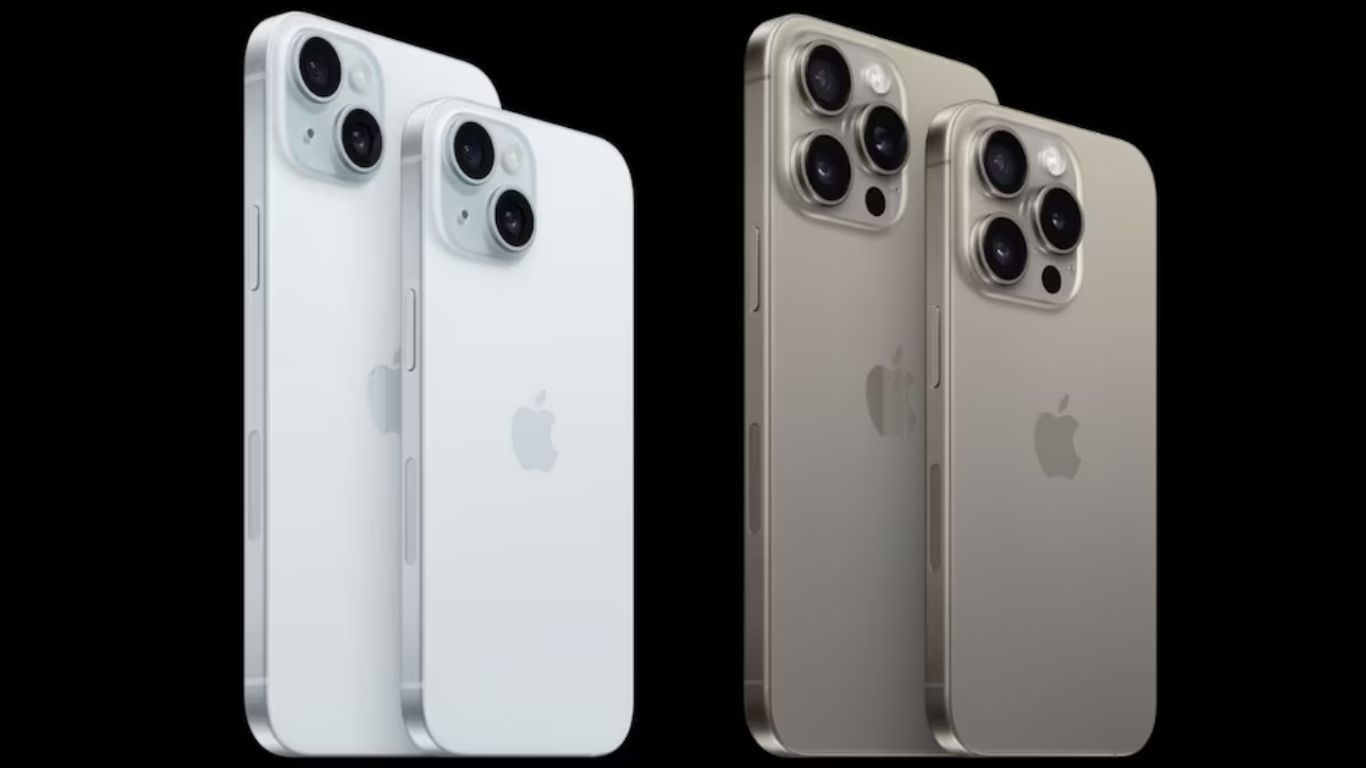 Apple iPhone 15 Series | What's the new Upgrade?
Discover the latest features and upgrades of the Apple iPhone 15 Series. Check out the iPhone 15 price and specs.
13-Sep-2023 12:16 AM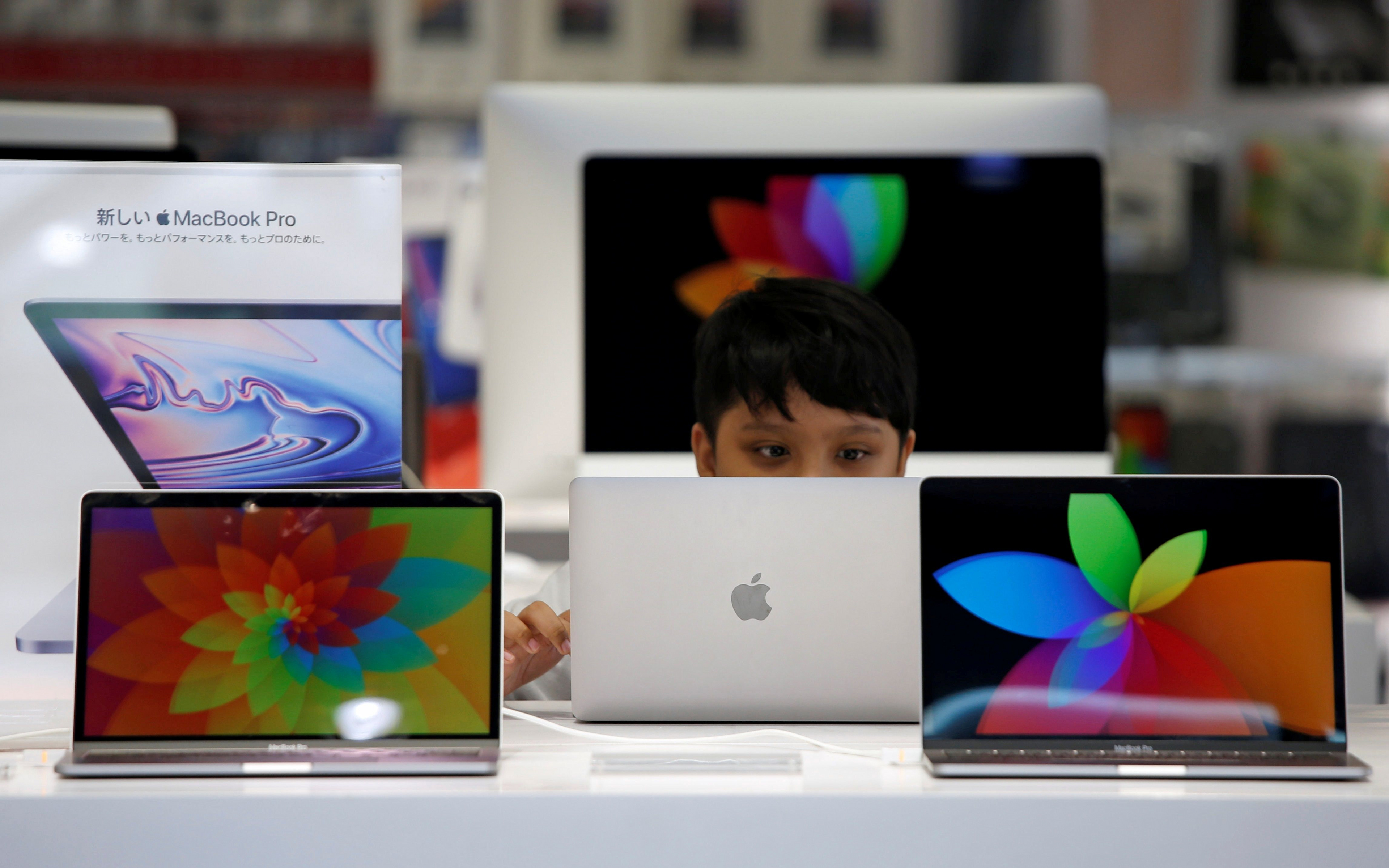 Laptop & PC Import Curb: Google, Apple, Intel, and Others Have Urged US to Push India to Reconsider Its New Rule
Global tech giants urge US to influence India's laptop import restrictions; concerns over trade relationships & supply chain impact.
19-Aug-2023 02:48 AM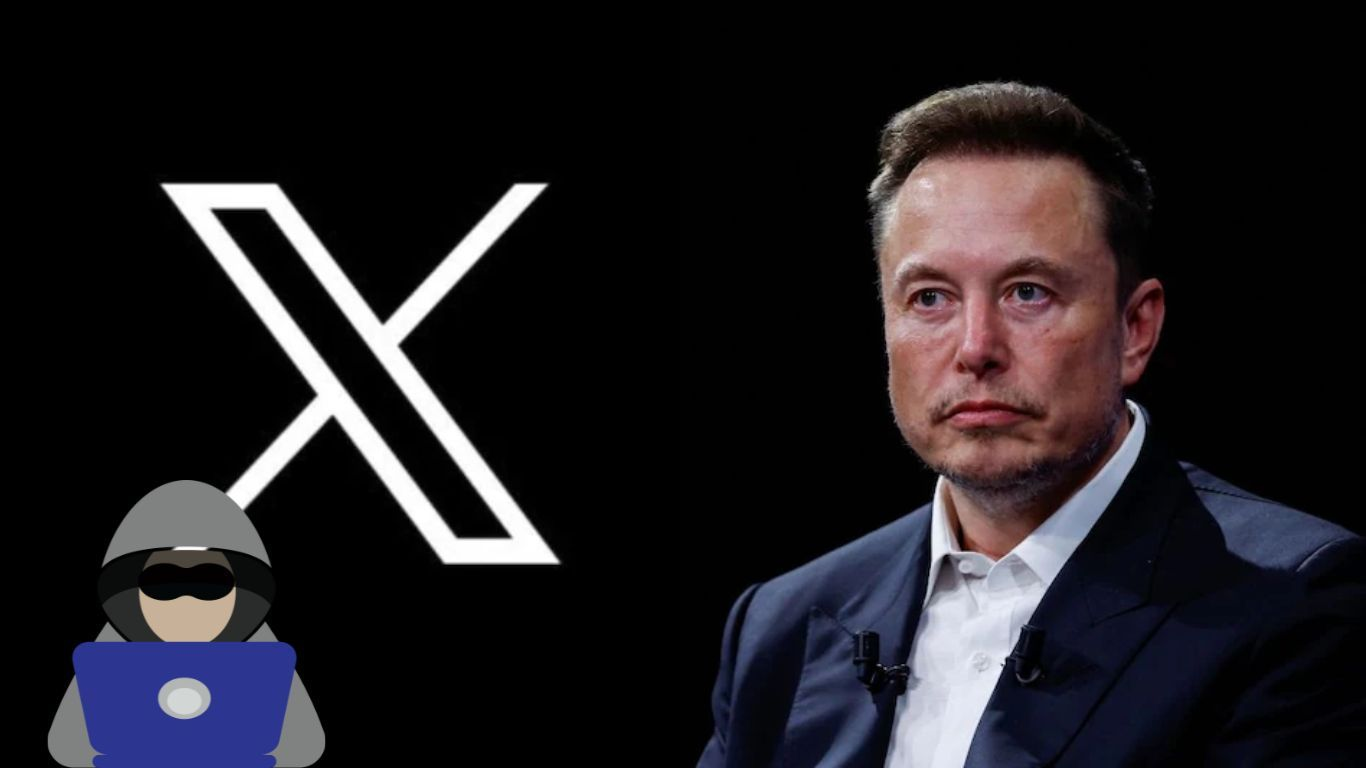 User Control vs. Online Safety: X's Block Feature Controversy
X's removal of the block feature triggered discussions about user autonomy, online harassment, and the complexities of nurturing a secure digital environment.
19-Aug-2023 01:13 AM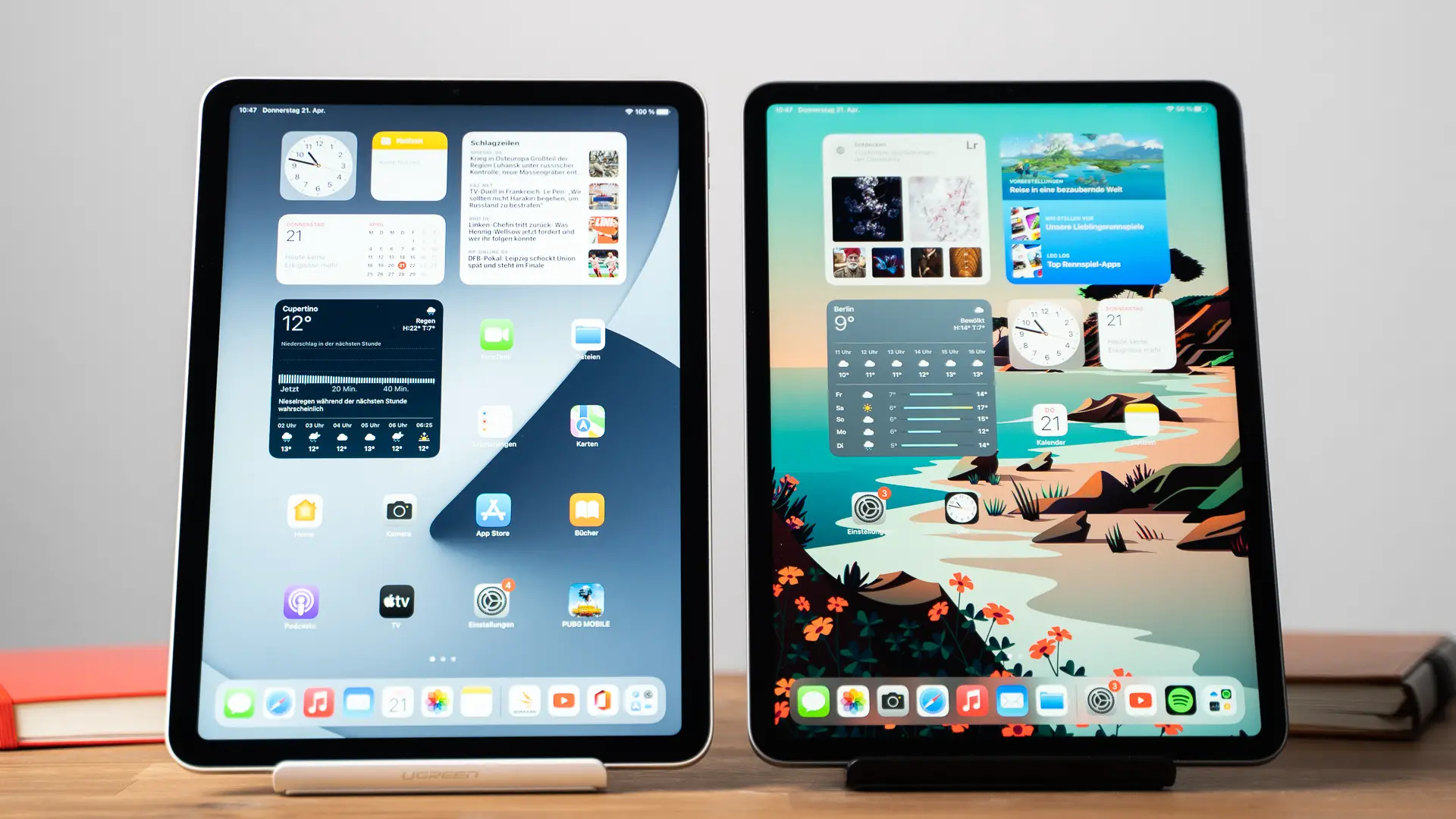 Apple Emerges as Leading Player in India's Declining Tablet Market
Apple dominates Indian tablet market with 25% share, driven by iPad 9th and 10th Gen. 5G and Wi-Fi tablets show growth amid sector shifts.
19-Aug-2023 12:52 AM
Samsung Galaxy Z Fold 5 & Galaxy Z Flip 5 Go on Sale Today: Know Launch Price, Specifications, & Discount Offers!
Samsung Galaxy Z Fold 5 and Z Flip 5 now on sale in India. Get up to Rs 18,000 benefits. Specs, prices, and features detailed for these latest foldable smartphones.
18-Aug-2023 08:07 AM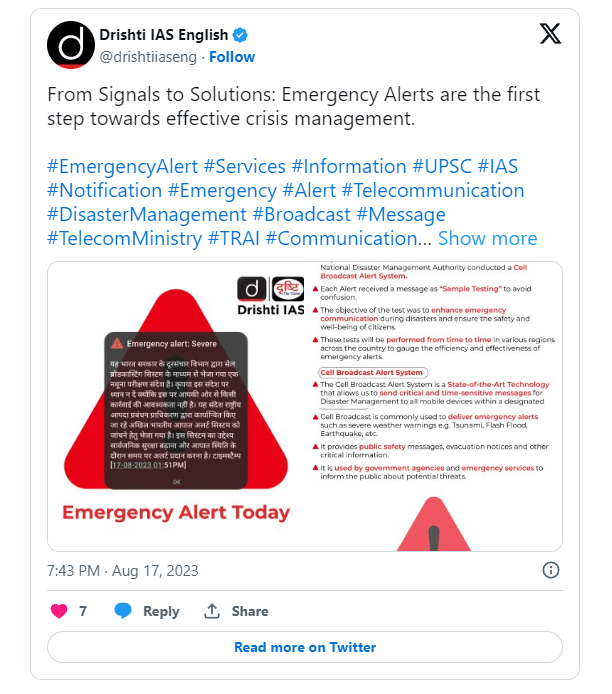 Emergency Alert! Severe: Why Do Smartphone Users in India Receive This Message From Govt?
India enhances disaster readiness with Emergency Alert System trial. Smartphone users receive test message for timely public safety alerts.
18-Aug-2023 08:00 AM