OPPO PAD AIR FEATURE RICHED TAB UNDER RS 20000 DISRUPTS THE TABLET MARKET
Posted by
Jyoti
On
31-Jul-2022 07:44 AM
2454
OPPO has always been a tenacious inventor who has raised the bar with its technological offerings by packing them full of high-end features. Style, performance, and affordability all go hand in hand with OPPO smartphones. This heritage is continued by the company's most recent product, the OPPO Pad Air, which was the company's first tablet and comes with a number of amazing features despite costing less than Rs. 20000.
The OPPO Pad Air is available on Flipkart, OPPO Store, and Mainline Retail Outlet for a price of INR 16,999 for the 4GB/64GB edition and INR 19,999 for the 4GB/128GB variant. With its Pad Air, OPPO has expanded the boundaries of the tablet market.
Here are the OPPO Pad Air's salient features:
1. Performance That Is Power Efficient
In Every Situation, An octa-core Qualcomm Snapdragon 680 SoC with eight cores and AI System Booster 2.1, which seamlessly manages multi-tasking, provides the power for the OPPO Pad Air. The OPPO Pad Air's 8-core processor gives it the ability to run high-definition videos, play games, and multitask. You can have a lag-free, buttery smooth performance from a tab at this pricing bracket. The OPPO tablet is also the first in this price range to employ a 6nm processor, which will assist cut power usage while enhancing performance.
The RAM, which is also the finest in its category, complements the best-in-class, energy-efficient processor. The OPPO Pad Air has 4GB of LPDDR4X RAM and 64GB or 128GB of inbuilt UFS 2.2 storage. It has support for memory expansion up to 512GB. Additionally, you can use the RAM expansion option, which supports up to 3GB of additional memory, should you need more RAM.
The OPPO Pad Air promises to provide a long battery life thanks to a powerful 7100mAh battery. It has an operating time of many hours. The OPPO tablet's battery life while streaming FHD videos is up to 12 hours.
2. Visual Experience that Is Immersive
The most visually immersive display in its class is offered by the OPPO Pad Air. A screen-to-body ratio of 83.5 percent and a 10.36-inch 2K WUXGA+ IPS display with ultra-slim bezels of 8mm let users enjoy large-screen and immersive experiences wherever they are.
The IPS display has adjustable eye-comfort technology that supports up to 2048 brightness levels. Depending on the ambient lighting, it may automatically alter the brightness. Additionally, there are 578 levels below 20 nits to assist soften the screen in dim lighting. The OPPO tablet filters harmful blue light and lessens eye strain brought on by prolonged screen use according to its TÜV Rheinland Low Blue Light eye comfort certification. This technology allows the OPPO Pad Air to give a cozy experience.
3. Experience Real-time 3D audio performance
The most adaptable speaker system in its price range complements the visual experience. A superior audio and video experience is being delivered by four Dolby Atmos-capable speakers. The 3D sound effects are delivered by quad-speakers that are positioned separately and symmetrically. The speaker system can produce better sound quality because it has a 1W power amplifier and a 0.8cc huge sound chamber. True stereo sound is produced and greater sound details are delivered across all frequency bands thanks to Dolby Atmos technology and Dolby Audio decoding. You should use content that supports Dolby Atmos to get the full experience.
4. Sunset Dune 3D Design: A First for the Industry
The OPPO Pad Air has a floating screen and is one of the slimmest tablets in its price range. It has what is said to be the first Sunset Dune 3D texture in the industry. The tablet's unique metal splicing design, which was inspired by dunes at dusk, was introduced at launch. The back of the OPPO Pad Air has a layer with a sparkly matte finish merged into a metal body.
The surface of the OPPO Glow process has been sandblasted. It uses a five-layer covering and what is allegedly the first 3D finishing method in the market. Its rear surface is scratch- and fingerprint-free and provides a more solid and comfortable grip when holding the smartphone.
Sandblasted paint provides the lower portion of the rear shell with a more layered and metallic appearance. This metal body's rear panel has two distinct aesthetic effects thanks to the skilled fusion of a sparkling design that imitates sand particles.
With an ultra-slim and light form factor of 6.94 mm in thickness and weighing 440 grams, the all-metal body ensures long-lasting enjoyment.
5. Fresh Creative Experience on Large Screen
The OPPO Pad Air runs ColorOS 12.1 for Pad, providing a new visual experience on a huge screen, demonstrating that the business has not stopped with the hardware. With features like file drag and drop, clipboard sharing, utilizing the phone's mobile network, and multi-device connectivity, it offers a brand-new connection experience for effective cross-device collaboration.
With a two-finger split screen, multiple windows, a smart sidebar, and a four-finger floating window, the Pad Air also offers smart interactions and simpler operation. You can work effectively and take advantage of a more user-friendly immersive reading experience with ColorOS for Pad's new features.
6. Wait is Over
If you're trying to purchase a tablet for less than INR 20,000, the OPPO Pad Air is the best option. The OPPO Pad Air tablet is the one you should purchase for yourself because it has such incredible features, a powerful processor, a stunning immersive display, and an industry-first Sunset Dune 3D design. This tablet excels at handling common tasks, whether due to the software, hardware, performance, or user experience. Despite being lightweight and stylish, it offers an excellent display, quality audio, and capable performance at this price point. At a fair price, it will make a terrific purchase for both instructional and recreational uses. With this debut, I have no doubt that it will upend the tablet market.
In India, the OPPO Pad Air became available in two storage options. The entry-level model costs Rs. 16,999 and has 4GB of RAM and 64GB of storage capacity. The top-tier model costs Rs 19,999 and comes with 4GB of RAM and 128GB of storage. You may purchase the tab from Flipkart, the OPPO shop, as well as other mainline retail locations. Customers who purchase the OPPO Pad Air coupled with the OPPO Reno8 Series before August 31st and register on the My OPPO App will receive an exclusive OPPOverse offer and the chance to receive a free OPPO Watch worth Rs. 1,999.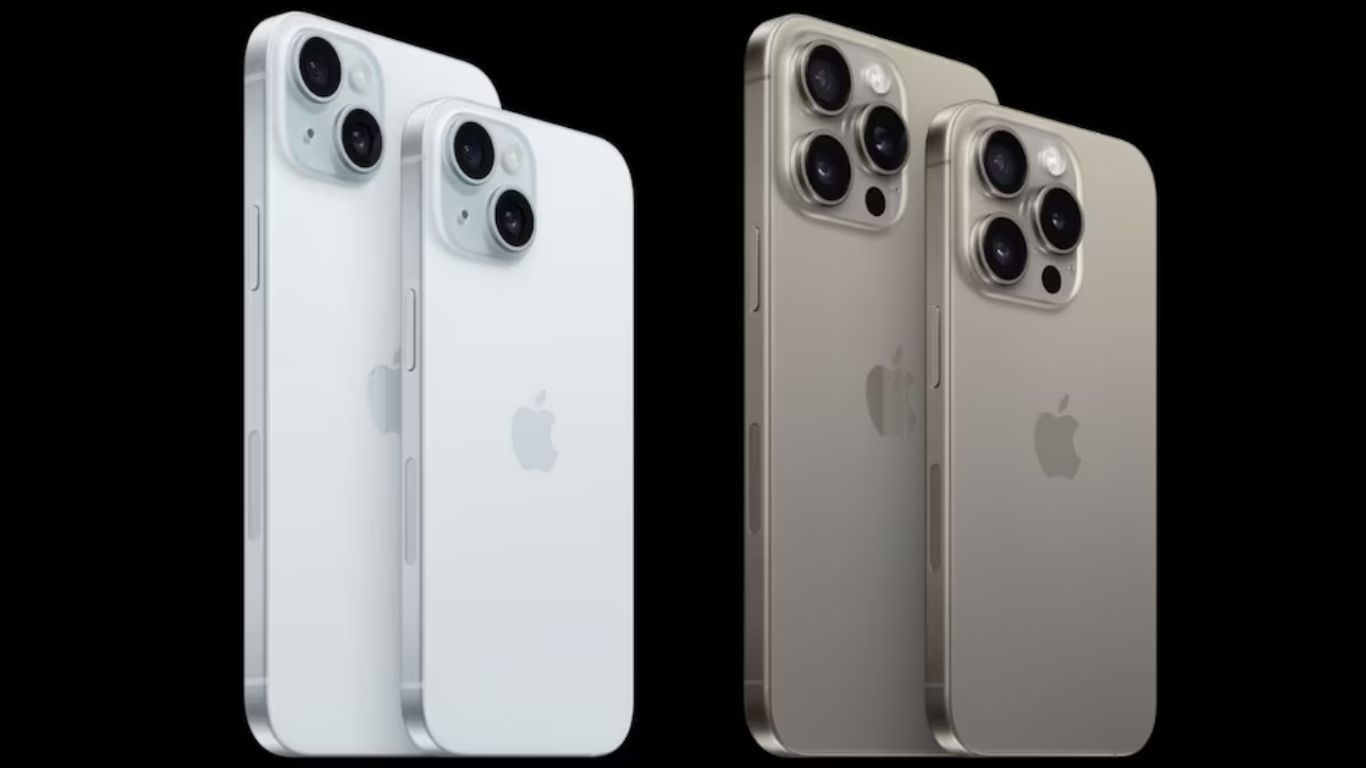 Apple iPhone 15 Series | What's the new Upgrade?
Discover the latest features and upgrades of the Apple iPhone 15 Series. Check out the iPhone 15 price and specs.
13-Sep-2023 12:16 AM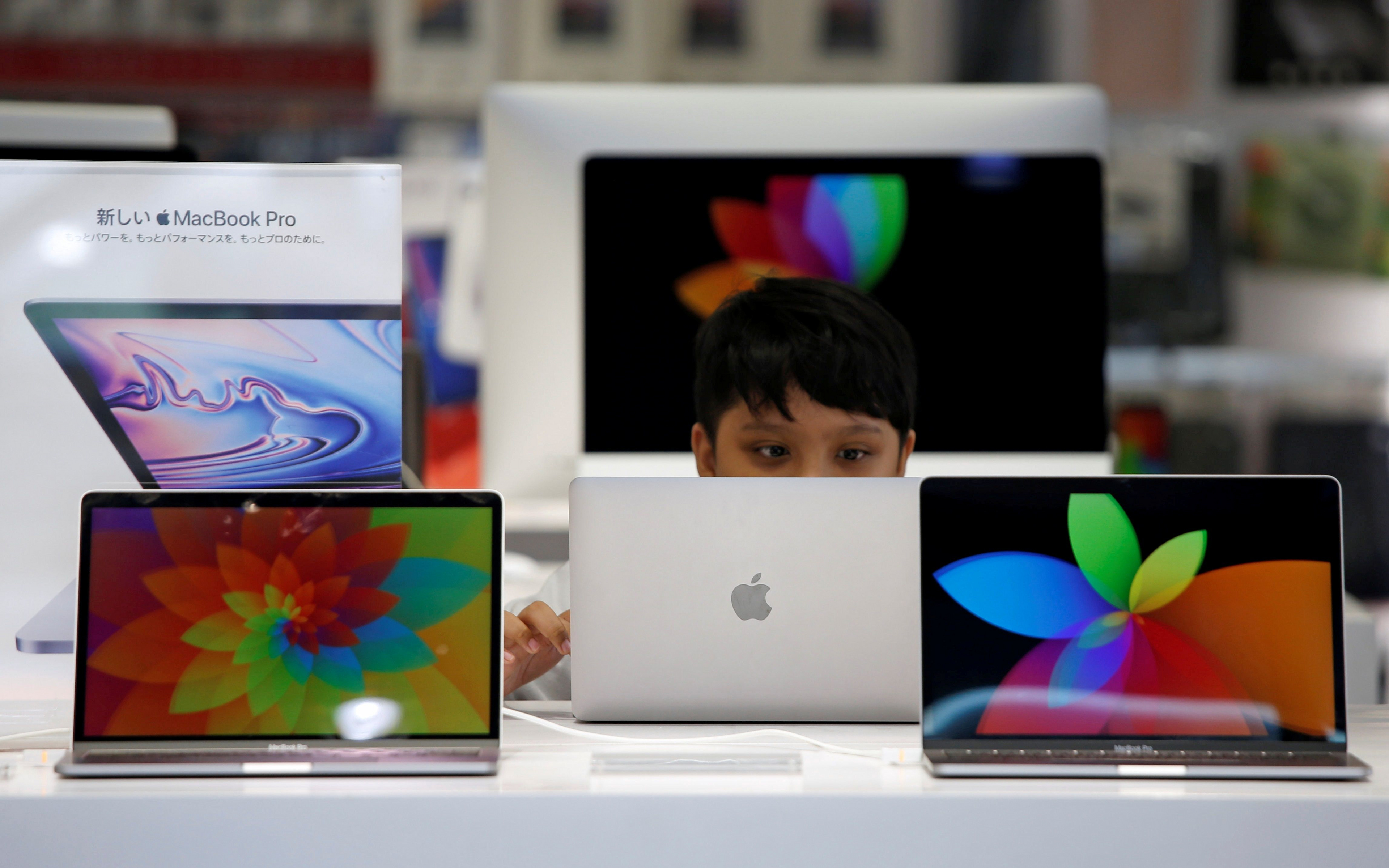 Laptop & PC Import Curb: Google, Apple, Intel, and Others Have Urged US to Push India to Reconsider Its New Rule
Global tech giants urge US to influence India's laptop import restrictions; concerns over trade relationships & supply chain impact.
19-Aug-2023 02:48 AM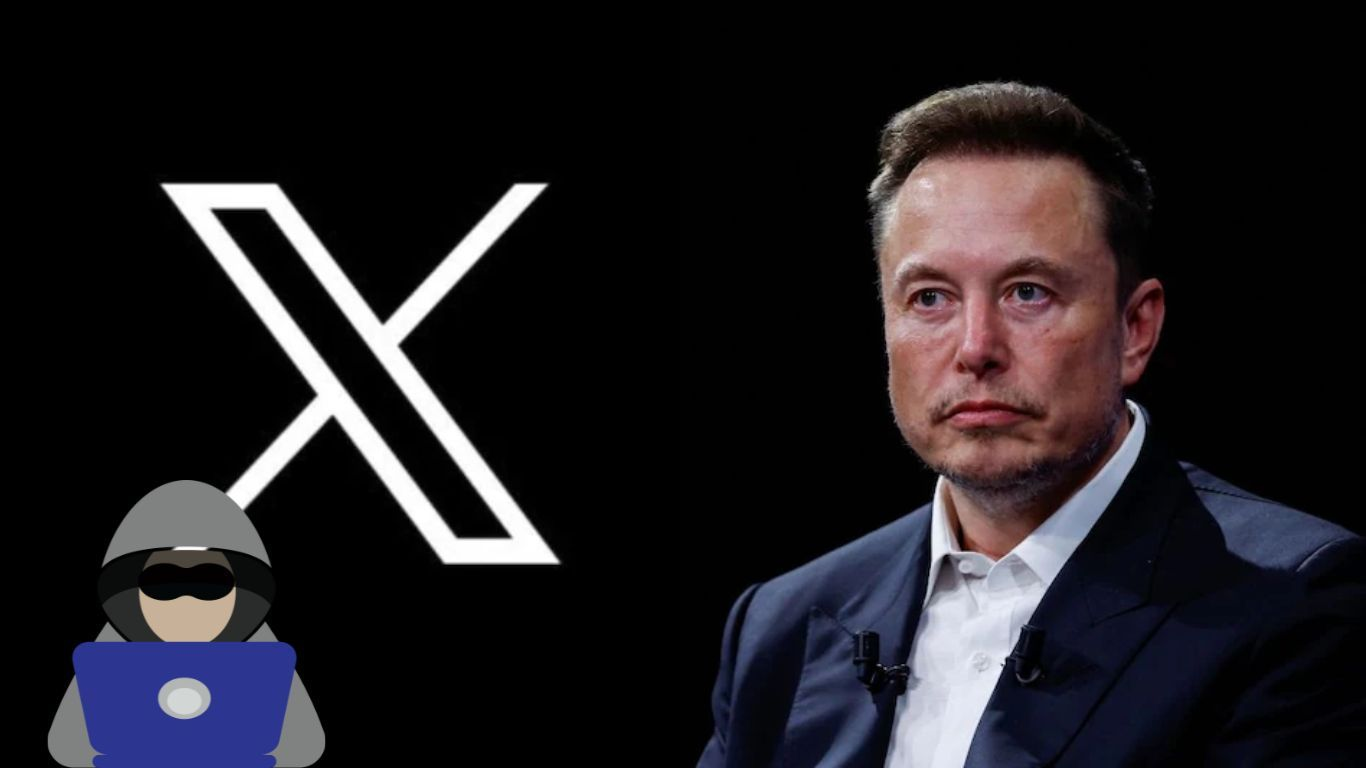 User Control vs. Online Safety: X's Block Feature Controversy
X's removal of the block feature triggered discussions about user autonomy, online harassment, and the complexities of nurturing a secure digital environment.
19-Aug-2023 01:13 AM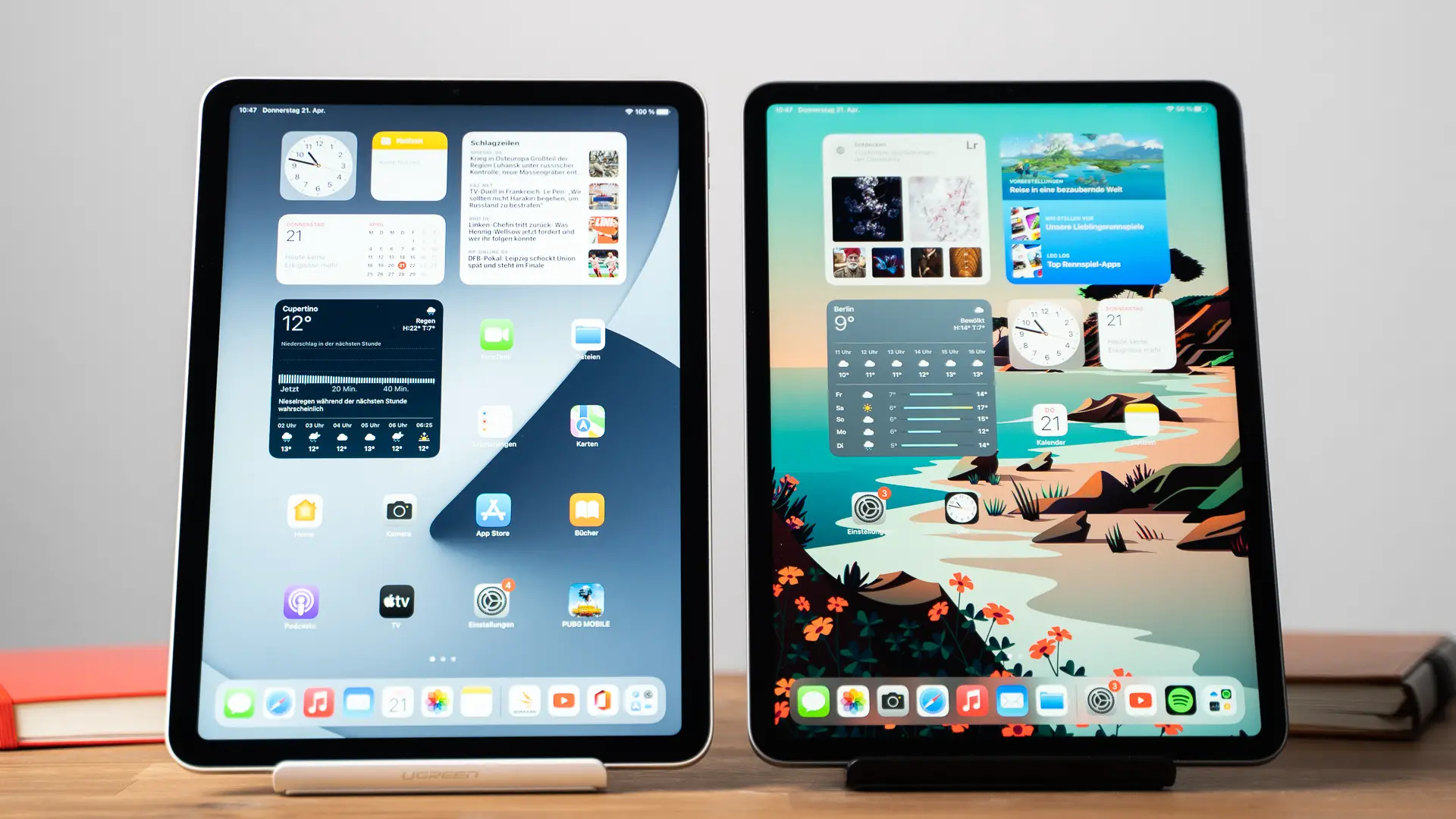 Apple Emerges as Leading Player in India's Declining Tablet Market
Apple dominates Indian tablet market with 25% share, driven by iPad 9th and 10th Gen. 5G and Wi-Fi tablets show growth amid sector shifts.
19-Aug-2023 12:52 AM
Samsung Galaxy Z Fold 5 & Galaxy Z Flip 5 Go on Sale Today: Know Launch Price, Specifications, & Discount Offers!
Samsung Galaxy Z Fold 5 and Z Flip 5 now on sale in India. Get up to Rs 18,000 benefits. Specs, prices, and features detailed for these latest foldable smartphones.
18-Aug-2023 08:07 AM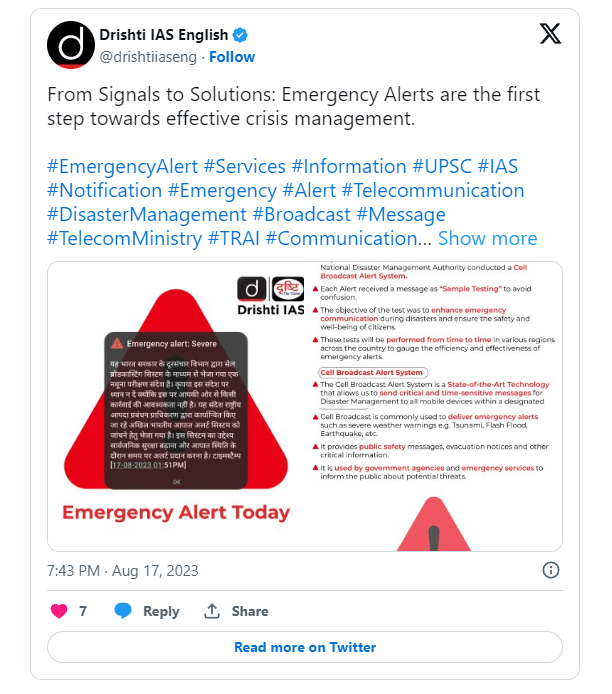 Emergency Alert! Severe: Why Do Smartphone Users in India Receive This Message From Govt?
India enhances disaster readiness with Emergency Alert System trial. Smartphone users receive test message for timely public safety alerts.
18-Aug-2023 08:00 AM