Sony KD-43X75K Ultra-HD Android TV: Brings Change
Posted by
Priya Singh
On
07-Jun-2022 10:33 AM
4731
Is the price tag on this Sony 43-inch Ultra-HD TV justified?
Even though decent large-screen TVs are far more inexpensive now than they were a few years ago, many individuals choose a smaller screen, such as a 43-inch television, for a smaller space in their home. There are several possibilities in this screen size, ranging from full-HD to Ultra-HD quality, although many are from smaller television manufacturers like Xiaomi, OnePlus, and Realme. Because the performance of such TVs is usually comparable with their low pricing, buyers with a bigger budget may be enticed to look at more well-known brands such as Sony.
The sony X75K series, which is available in sizes ranging from 43 to 65 inches, will be one of the company's first large TV launches in 2022. Today, we are going to discuss the features and specifications of the Sony KD-43X75K Ultra-HD LED Smart TV, which costs Rs. 53,190 on Sony's web store. This places it far more than most other 43-inch 4K TVs, such as Xiaomi and Realme, which are normally priced under Rs. 30,000.
Sony's the new TV, on the other hand, promises superior performance to justify its price and is treated as a premium choice for those looking for something more than the budget type. Is the Sony KD-43X75K a good investment? Find out in this article.
Design and characteristics of the Sony KD-43X75K Ultra-HD Android TV
The Sony X75K series is the cheapest Ultra-HD TV model in the company's line-up, and it's also one of the few with 43-inch screen size. The 43X75K, on the other hand, is far from inexpensive. It's significantly more expensive than options from many other firms, with prices ranging from Rs. 53,190 to over Rs. 1,000,000 for the 65-inch model. All of the X75K televisions, including the 43-inch one we're looking at, have an Ultra-HD (3840x2160 pixel) LED-LCD display with high dynamic range compatibility for HLG and HDR10 codecs.
In terms of design, the SonyKD-43X75K television is marginally more appealing than a standard 43-inch screen. This is mostly owing to the pleasing finish that surrounds the screen's relatively narrow borders, as well as the modest and inconspicuous Sony logo on the front. The TV is about as thick as you'd expect from an LED TV of this size. The TV's bottom is slightly slanted, providing vision and directionality to the bottom-firing speaker system.
On the Sony KD-43X75K television, one set of ports and sockets faces the back of the screen, while the other faces the left. One HDMI-in port (with ARC), Video-in sockets, Ethernet connector for wired Internet connectivity, Digital Audio-out (Toslink) port, and the power socket are all located on the rear of the device.
All of them are difficult to reach if your TV is mounted on the wall with a low-profile bracket, and this may cause some of the cables and connectors to flex and twist dangerously, resulting in damage. Check that all of these connections are in place before mounting the TV to the wall bracket.
Side-facing connectivity options include two HDMI connectors (version unknown), two USB Type-A ports, a 3.5mm headphone connector, and an antenna socket. All HDMI ports, on the other hand, support the newest HDCP 2.3 standard.
Although the sales package only includes the table-mounting stands, the television may be table-mounted or wall-mounted. You can use any VESA-compatible wall mount you have, and Sony also offers free professional installation with a suitable wall-mounting kit if you wish to have it mounted on the wall.
The Sony KD-43X75K TV also has a natural refresh rate of 50Hz, Sony's Motion flow XR 200 interpolation system, and 16GB of built-in storage for applications and app data The set has a 20W bottom-firing, open baffle speaker system with Dolby Audio compatibility. If we talk about the connectivity then there are Wireless communication options including Bluetooth 5 and dual-band Wi-Fi, in addition to traditional Ethernet connectivity.
Software and interface for the Sony KD-43X75K Ultra-HD Android TV
The Google TV user interface debuted in 2020 alongside the Chromecast with Google TV, but adoption has been gradual, with many TV makers opting for the tried-and-true default Android TV interface. The KD-43X75K runs Android TV 11 with the Google TV UI on top, and Sony is an early adopter of the new user interface.
Google TV is only a new interface or shell on top of Android TV, which is still in charge of the Sony KD-43X75K TV's smart capabilities. This includes the Google Play Store for Android TV, which has over 5,000 apps specifically created and optimized for televisions, as well as quick access to Google Assistant and Chromecast.
The Google TV UI, on the other hand, is far nicer to look at than the default Android TV and includes some helpful functions. For starters, Google Play Movies is no longer an app, but rather a part of the UI. This means you can use the UI to search for movies and TV series to rent or buy, as well as make transactions. The search tab is useful since it shows you other options to watch the title you searched for, prioritizing any streaming services to which you're already registered and signed in for the convenience of access.
Many titles have Rotten Tomatoes approval ratings baked into the search and suggestions pages, and the system can propose movies and TV series from a variety of streaming services, including Disney+ Hotstar, Apple TV+, Amazon Prime Video, and Voot, are some examples. While the search page may search all of the TV's applications, including Netflix, the recommendations engine, strangely, does not currently support Netflix.
Overall, the Google TV UI is a welcome and much-needed addition to Android TV, and Sony's early adoption offers the TV a leg up on the competition, especially if you're strongly involved in the video streaming ecosystem.
Remote control and features for the Sony KD-43X75K Ultra-HD Android TV
The Sony KD-43X75K TV still comes with a large, full-function remote. The remote features an infrared emitter and Bluetooth connectivity, however, the infrared emitter is only used to switch the TV on or off once it has been associated with the TV through Bluetooth. The remainder of the functionality, such as sending voice instructions through the remote's microphone, relies on Bluetooth communication and so does not require you to direct the remote towards the TV.
For navigation, playback controls, and hotkeys for Netflix, Amazon Prime Video, YouTube, and YouTube Music, the remote contains a number pad, direction pad, and back, and home buttons. There's also a dedicated Google Assistant button, buttons to change the source or access TV settings from anywhere in the UI, and a handy information button that shows the resolution of streaming content, connection speed, and more. It's attractive, functional, and completes the task at hand.
The Sony KD-43X75K also has Google Chromecast, the Sony X1 4K processor, Google Assistant, Amazon Alexa compatibility, AirPlay 2, and HDMI CEC for managing linked devices with a single remote control. Wireless headphones and speakers may also be used with the TV's Bluetooth connection.
All of these functions are provided, but you'll need separate software to wirelessly mirror your Apple devices onto the TV; you can use AirScreen, which is available on the Google Play Store for Android TV, and it will perform a good job.
Sony KD-43X75K Ultra-HD Android TV Performance
Given that there are dozens of 43-inch Ultra-HD TVs from reputable companies available in India for less than Rs. 30,000, the Sony KD-43X75K has to deliver a lot more than just the fundamentals to justify its Rs. 53,190 price tag. A lot of it boils down to clever design, helpful and premium features, and an incredible software experience that goes above and beyond what most firms presently provide. However, performance is always the most crucial factor, and Sony delivers a better experience than any other 43-inch 4K TV.
The brightness boost from HDR content on the Sony KD-43X75K TV is slight, but the format benefits colors far more, resulting in brighter, more vivid colors across the board.
On inexpensive televisions, Dolby Vision and HDR10+ compatibility are common, so the Sony KD-43X75's support for only HLG and HDR10 codecs is a bit disappointing. However, even with the restricted HDR format compatibility, this Sony television performs admirably compared to many other inexpensive televisions that offer the superior Dolby Vision format. This is partly due to Sony's superior picture calibration and HDR implementation.
The bright lights and the colors of nature looked great on the television. The different colors of green and blue came through with a great feeling of authenticity, as did the skin tones in particular. No colour change.
The Sony KD-43X75K likewise produced a crisp image with outstanding colors and smooth movements. Even though the increased depth in Ultra-HD pictures was perhaps less obvious on the smaller 43-inch screen, the Sony KD-43X75K seemed to generate a picture that was noticeably crisper and more detailed than similarly-specked, lower-priced choices of this size.
The Sony KD-43X75K isn't bright enough on its own to negate the impact of direct sunlight in a room, but it didn't generate any major glare on the screen in bright sunshine. For an LED screen, black levels were adequate, and this resulted in enough contrast levels, which appropriately separated bright and dark situations and allowed good colors and detail to shine through, as it should for a television of this size.
The 43-inch screen size is perfect for short viewing distances, but it also has the unexpected feature of making lower-resolution video look almost as crisp and detailed as 4K content.
Despite the evident lower resolution, the Sony KD-43X75unique K's combination of clarity, smooth motion, and decent color tones translated well for full-HD movies.
The sound quality on the Sony KD-43X75K television was average, but it was perfectly useable even if you didn't plan on using a soundbar or speaker system. Even at high volume settings, the sound was acceptable, with clear conversation and a fair performance with background soundtracks, although it didn't become too loud. The sound levels were suitable for late-night TV watching in the bedroom.
The Sony KD-43X75K television had some issues with 5GHz Wi-Fi connectivity. Despite being only a few meters away, the TV was unable to connect to the 5GHz band. On certain occasions, steady streaming of high-resolution content was an issue. By switching to the 2.4GHz band, you can achieve more consistent communication.
Conclusion
The SonyKD-43X75K TV stands out among the several popular Ultra-HD 43-inch televisions available today for its performance focus. Thanks to its utilitarian design, strong hardware and software, great HDR performance, and overall ability to play all types of material effectively, this is one of the finest 43-inch TVs I've had the chance to examine. Despite all, it has going for it, and even if we forgive its minor flaws, it's difficult to justify the price.
Good 55-inch televisions, such as the Mi TV 5X, are less expensive, thus the Sony is primarily for those who want excellent performance and are ready to pay a premium for a 43-inch television. If you don't mind paying a premium, the Sony KD-43X75K is a major step ahead of the competition and should satisfy most consumers.
The Sony KD-43X75K is more than Rs. 20,000 is more costly than most of its competitors, and it's tough to justify such a premium price, especially if this will be a secondary TV in your home.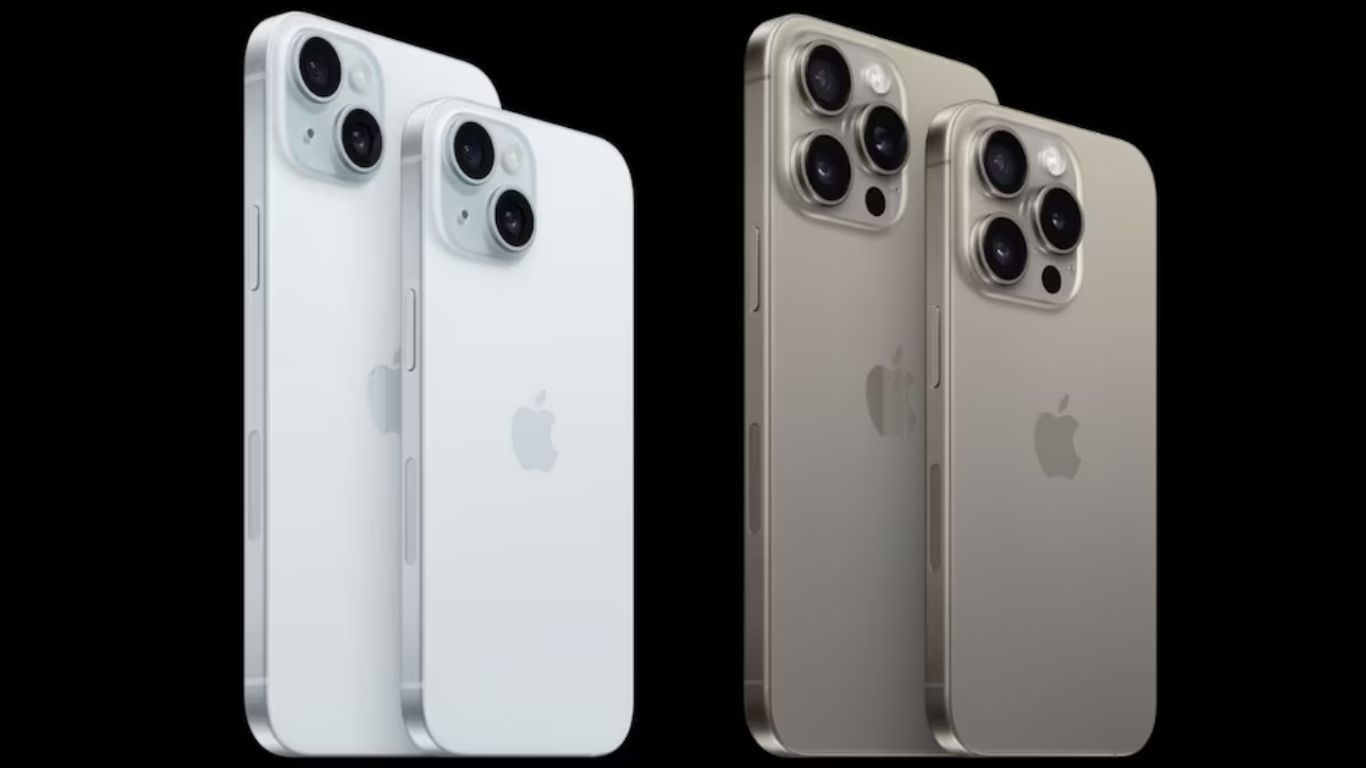 Apple iPhone 15 Series | What's the new Upgrade?
Discover the latest features and upgrades of the Apple iPhone 15 Series. Check out the iPhone 15 price and specs.
13-Sep-2023 12:16 AM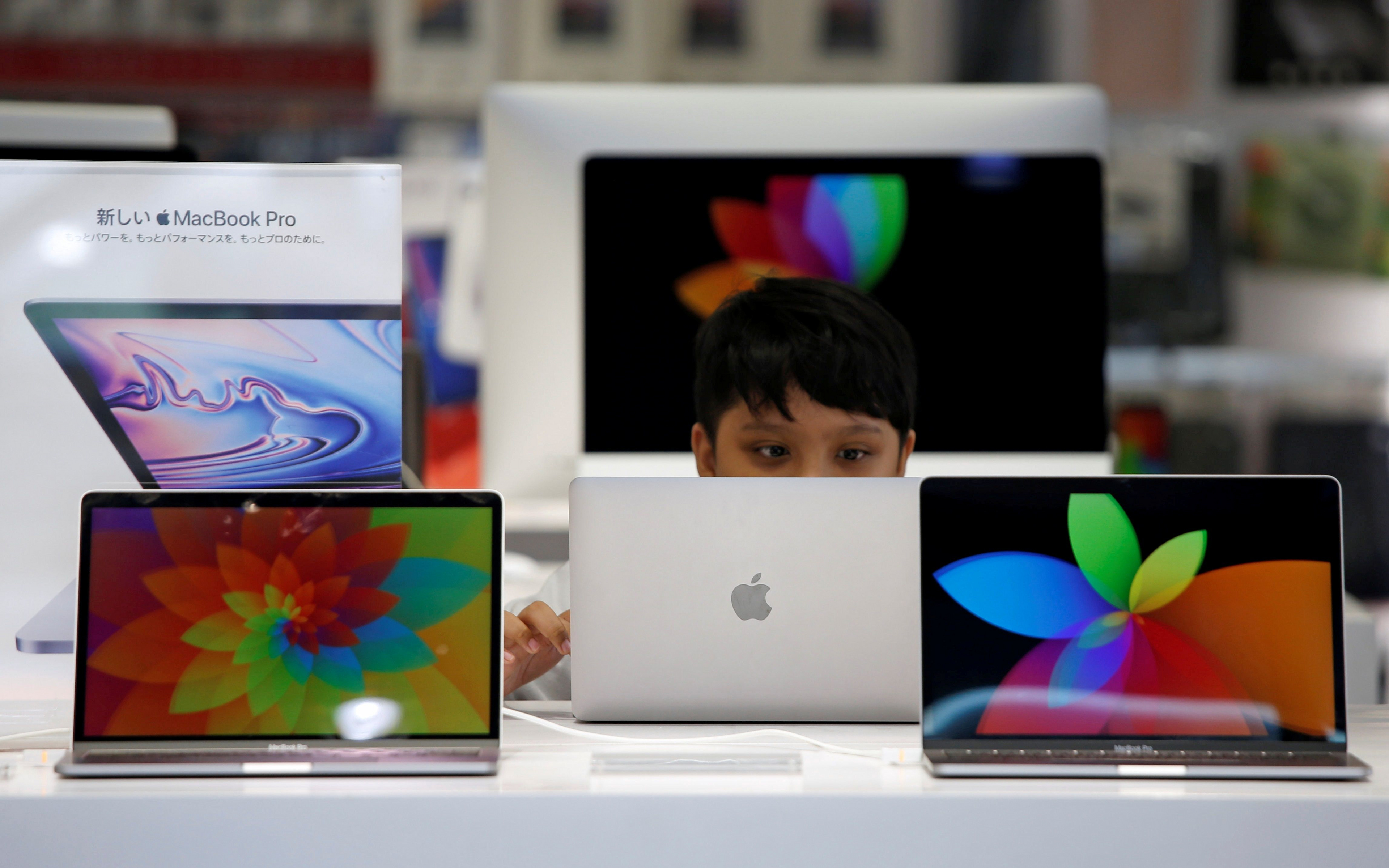 Laptop & PC Import Curb: Google, Apple, Intel, and Others Have Urged US to Push India to Reconsider Its New Rule
Global tech giants urge US to influence India's laptop import restrictions; concerns over trade relationships & supply chain impact.
19-Aug-2023 02:48 AM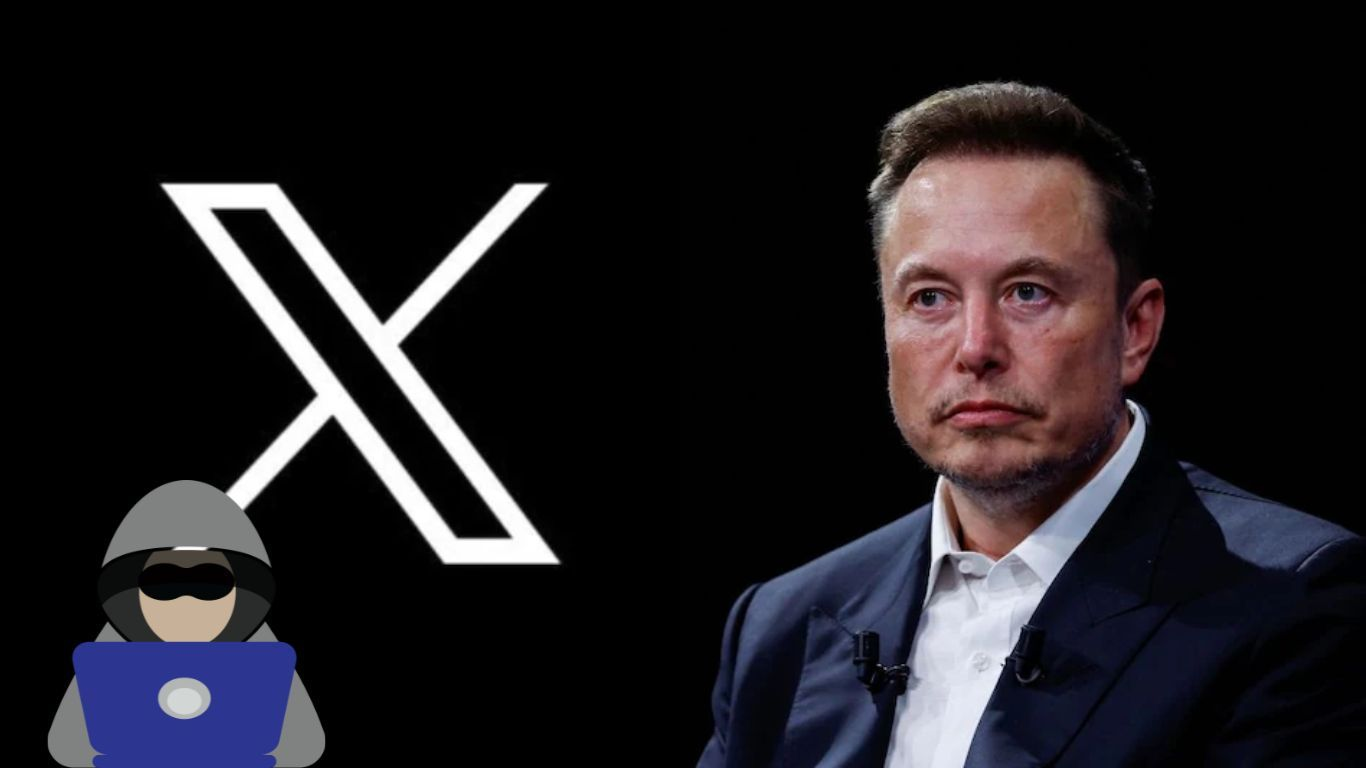 User Control vs. Online Safety: X's Block Feature Controversy
X's removal of the block feature triggered discussions about user autonomy, online harassment, and the complexities of nurturing a secure digital environment.
19-Aug-2023 01:13 AM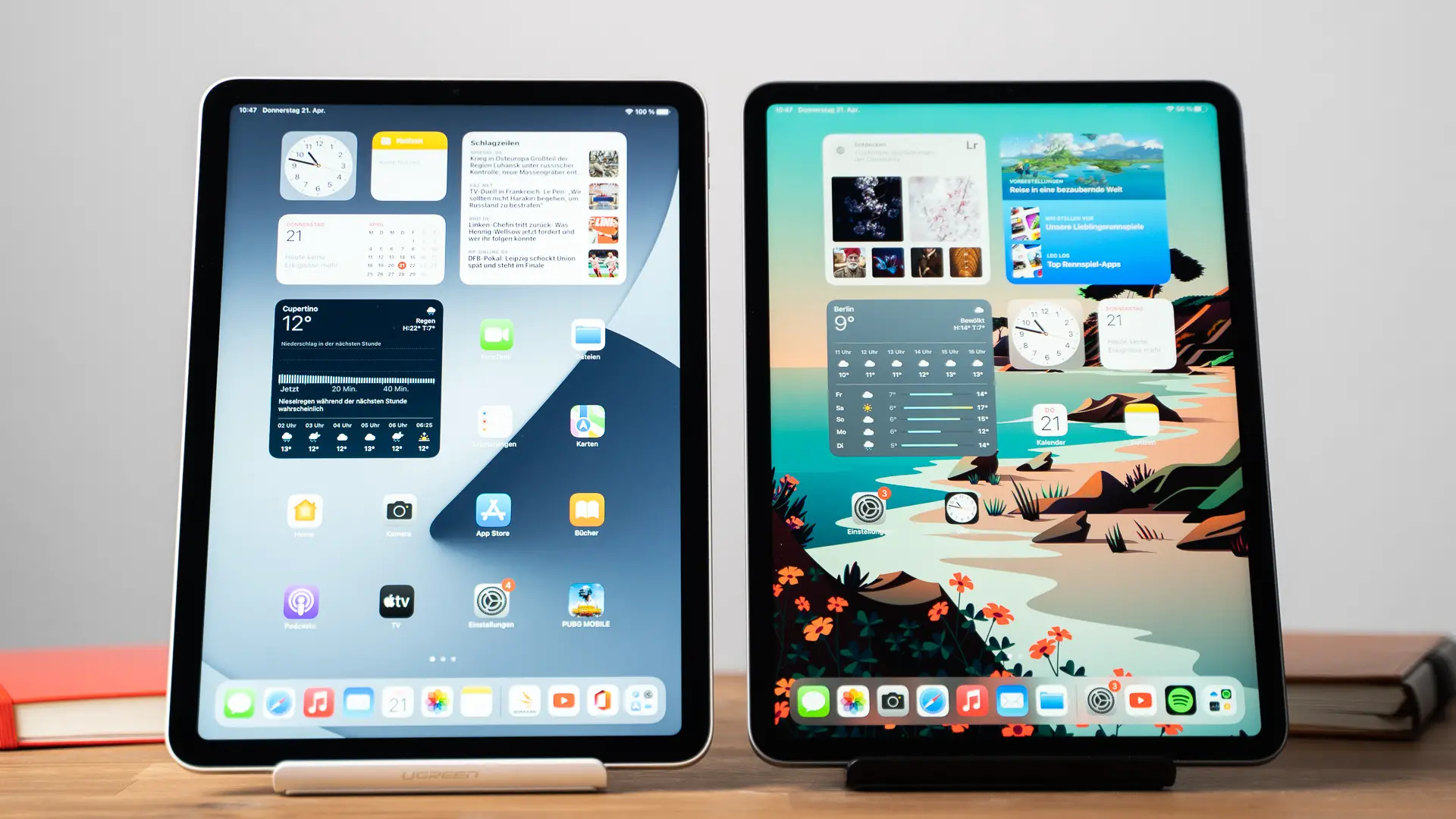 Apple Emerges as Leading Player in India's Declining Tablet Market
Apple dominates Indian tablet market with 25% share, driven by iPad 9th and 10th Gen. 5G and Wi-Fi tablets show growth amid sector shifts.
19-Aug-2023 12:52 AM
Samsung Galaxy Z Fold 5 & Galaxy Z Flip 5 Go on Sale Today: Know Launch Price, Specifications, & Discount Offers!
Samsung Galaxy Z Fold 5 and Z Flip 5 now on sale in India. Get up to Rs 18,000 benefits. Specs, prices, and features detailed for these latest foldable smartphones.
18-Aug-2023 08:07 AM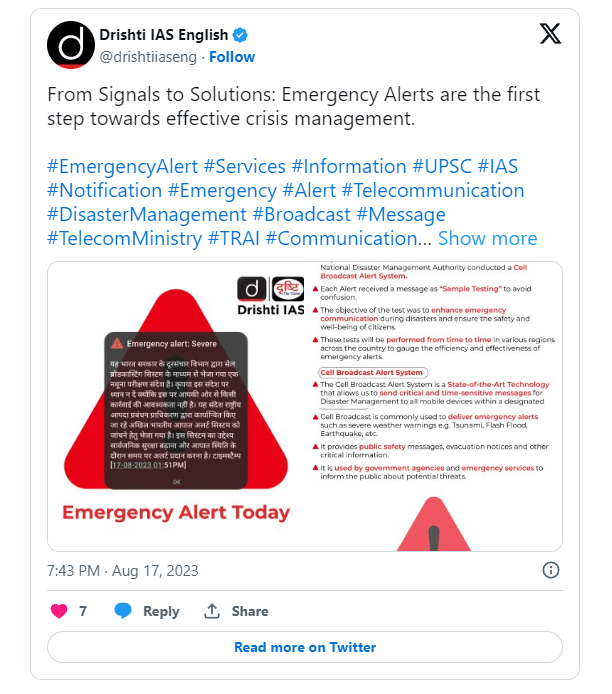 Emergency Alert! Severe: Why Do Smartphone Users in India Receive This Message From Govt?
India enhances disaster readiness with Emergency Alert System trial. Smartphone users receive test message for timely public safety alerts.
18-Aug-2023 08:00 AM