Best Budget Laptops In India With Good Ratings From Experts
Posted by
Suraj
On
24-May-2022 12:27 PM
2147
Buying a brand new laptop can be costly because most laptops with good specs come at a high price. But still, we have many budget laptops in India that are affordable and meet your requirements. Whether you want to do web browsing, use MS Office, or create a presentation, these laptops are suitable. In our list of best budget laptops under Rs 35,000, we have some powerful laptops with the latest processor and SSD. So, read this post and find the best affordable laptop in India with high specifications.
List of 10 Best Budget Laptops in India under Rs 35,000
1. RedmiBook 15
RedmiBook 15 is the best budget laptop in India as it comes under Rs 35,000. Not only this, it has the latest Intel i3 11th generation processor with 256GB SSD. This laptop has 8GB RAM and 15.6 inches FHD antiglare display panel. It comes with MS Office and Windows 10 Home operating system. Hence, it's a powerful laptop in the budget segment and provides decent specifications. Whether you want to do office work, YouTube video editing, or a little graphic design task, it will surely give you decent performance. The audio quality in this laptop is also good and has 2 USB ports, 1 SD card reader, 1 HDMI, and 1 RJ-45 port. Its design and headphone feature is also impressive and gives a professional feel.
Pros
● Fast processing and boot up ● Impressive display quality ● Smooth functioning
Cons ● No backlit keyboards ● Below average Camera
2. Acer Aspire 3 Intel Core i3
Acer Aspire 3 is one of the best budget laptops in India for budget users. This laptop company is appreciated for providing top-class laptops on a tight budget. This laptop from Acer is powered by an i3 11th generation processor and has an FHD display panel. It's a laptop with 4GB RAM, 256GB SSD storage, and Windows 11 Home version. In RedmiBook, you get similar features but not the Windows 11 Home. So, if you need to use the latest Windows OS with lifetime validity, it's the laptop for you. You can see dual-band WiFi with expandable RAM and storage. Many ports are available, including two USB 3.2 and one USB 2.0 port. It has a webcam with enhanced quality and premium-looking chassis.
Pros
● Latest Intel i3 11th generation processor ● Color rich 15 inches FHD display ● SSD storage with HDD expansion slot
Cons
● Average battery backup
3. Dell New Inspiron 3525
Dell laptops are appreciated for their long-lasting user experience with high quality built. AMD Athlon Silver 3050U processor powers this laptop from Dell. And it has Windows 11 Home with MS Office and Radeon graphics. That means you can get impressive experience on little graphics-related and video editing work. This laptop will allow smooth performance due to 8GB DDR4 RAM and 256GB storage. There is an HD antiglare display; it would be good if there were an FHD display panel. But still, under this tight budget, this is a decent laptop with decent features.
Pros ● Windows 11 Home & MS Office ● SSD Storage with HDD slot ● Powerful performance with Athlon CPU ● Radeon graphics for better GPU work
Cons ● HD display ● Average display
4. ASUS VivoBook 14
Do you want to buy the best budget laptop under Rs 30,000 in India? ASUS VivoBook 14 can be the perfect buy because it comes with an i3 10th generation processor. And also, this laptop has a premium-looking design and chassis that will give a professional feel. It's a 14-inch laptop with an i3 processor; you can easily carry and do office work. It's also suitable for school and college students with a limited budget. There is 4GB RAM and one extra slot to add up to 20GB RAM. However, you get a 1TB HDD and have one SSD slot that you can use to add a new SSD and put an OS in that. It will increase productivity and also give you fast performance.
Pros ● Intel i3 10th generation processor ● Good display and design ● Expansion slot for RAM and SSD
Cons
● Slow speed, have to add SSD
5. Lenovo IdeaPad 3
If you need to buy the best budget laptop under Rs 30,000 from a promising company. You can consider Lenovo IdeaPad 3 because it is powered by Intel Celeron and sufficient for using MS Office and web browsing. There is preinstalled MS Office Home and Student 2021 with lifetime validity. You get 4GB RAM and 256GB SSD in this mode and a 14 inches HD resolution display. There is a Windows 11 Home operating system that will give you smooth operating. It's a lightweight and easy-to-carry device that you can carry out. Its sound quality and webcam are also decent and can connect with WiFi.
Pros ● Good for online classes ● Offer smooth MS Office usage ● SSD storage type
Cons
● Basic laptop for basic use
6. ASUS VivoBook 15
Again we have ASUS VivoBook 15, but this model comes with an Intel Celeron processor. It's an ideal processor that can smoothly handle all your office tasks. And this laptop is also suitable for school students who need to take online classes. A 4GB RAM and 256 GB SSD storage make this laptop worth purchasing. You can get up to 6 hours of battery backup and use the original Windows 11 Home with lifetime validity. Overall, it's a good budget laptop for those who need to do office-related and typing work.
Pros ● Chiclet keyboard ● Webcam and decent battery life ● SSD storage for fast operation
Cons ● Only for general use
7. Acer Aspire 3
Acer Aspire 3 is a 14 inches compact budget segment laptop that you can buy for around Rs 25,000. This laptop has AMD 3020e dual-core processor and integrated graphics. This model comes with 4GB RAM and 256GB SSD variant sufficient for average use. With this laptop, you can use it for YouTube streaming, web browsing, typing, attending online classes, and other basic utilities. However, it's not the best budget laptop if you want to do video editing and gaming. You will have to look at other models discussed above for the same purpose.
Pros
● Promising design and look ● Compactly built and easy to carry ● AMD powered processor and graphics
Cons
● Up to 3.5 hours of battery life
8. HP Chromebook 14
HP Chromebook 14 is a business laptop to handle MS Excel and other office software. This laptop is also suitable for school students as it's affordable and provides a sleek design. This best budget laptop comes with an Intel Celeron processor, 4GB SDRAM, and 64GB eMMC storage that you can expand up to 256GB. It's a thin and very light laptop with Chrome OS and other tools by Google. The laptop gets booted in seconds and has high-quality stereos. So, if you need a Chromebook for you or your kids, you can buy HP's laptop. It's a very lightweight and premium-looking laptop that you can easily carry.
Pros ● Touch screen display ● Very professional and premium look ● Good battery backup
Cons ● Limited storage capacity
9. Avita Satus Ultimus
You will love to buy and use the AVITA Satus Ultimus budget series laptop. Because it is powered by an Intel Celeron processor and has a 256GB SSD storage option. You get Windows 11 Home operating system that works well on this laptop. It has a webcam and fast charging support with an attractive body design. You get an FHD IPS display and other impressive features even on a tight budget. The quality of the stereo speakers is very good and gives an excellent video streaming experience. So, if you need a slip and budget laptop with a good build and webcam, you can consider this laptop.
Pros
● FHD IPS display panel ● Impressive and lightweight design ● Better camera quality
Cons
● Average stereo sound
10. HP Chromebook 11a
It is the most affordable laptop on our list from HP, and it's a Chromebook powered by an MT8183 MediaTek processor. The screen size of this HP laptop is 11.6 inches, and it has a very thin and light design. The display of this laptop has a touch screen and has Chrome OS 64-bit. It's a very light and fast laptop that will allow you to do office work and online classes. If your kid studies in school and you want to give a budget laptop device, it can be a suitable gift. It has 4GB RAM and 64GB eMMC storage type with Google assistant software. It's a very attractive laptop by design and very handy by weight.
Pros
● Beautiful design and built ● Touch screen display ● Good speaker quality and display
Cons
● Small display size
Conclusion
Finding the best budget laptops in India is a tough task because there is a range of laptops from various brands available. You will have to do extensive research to find the laptop that offers maximum performance and specifications under your budget. Considering the same, we researched and selected the top 10 laptops under Rs 35,000 to Rs 20,000. So, you can find an affordable laptop based on your needs and budget. We hope you find this article helpful and are now ready to buy the right laptop that gives you impressive performance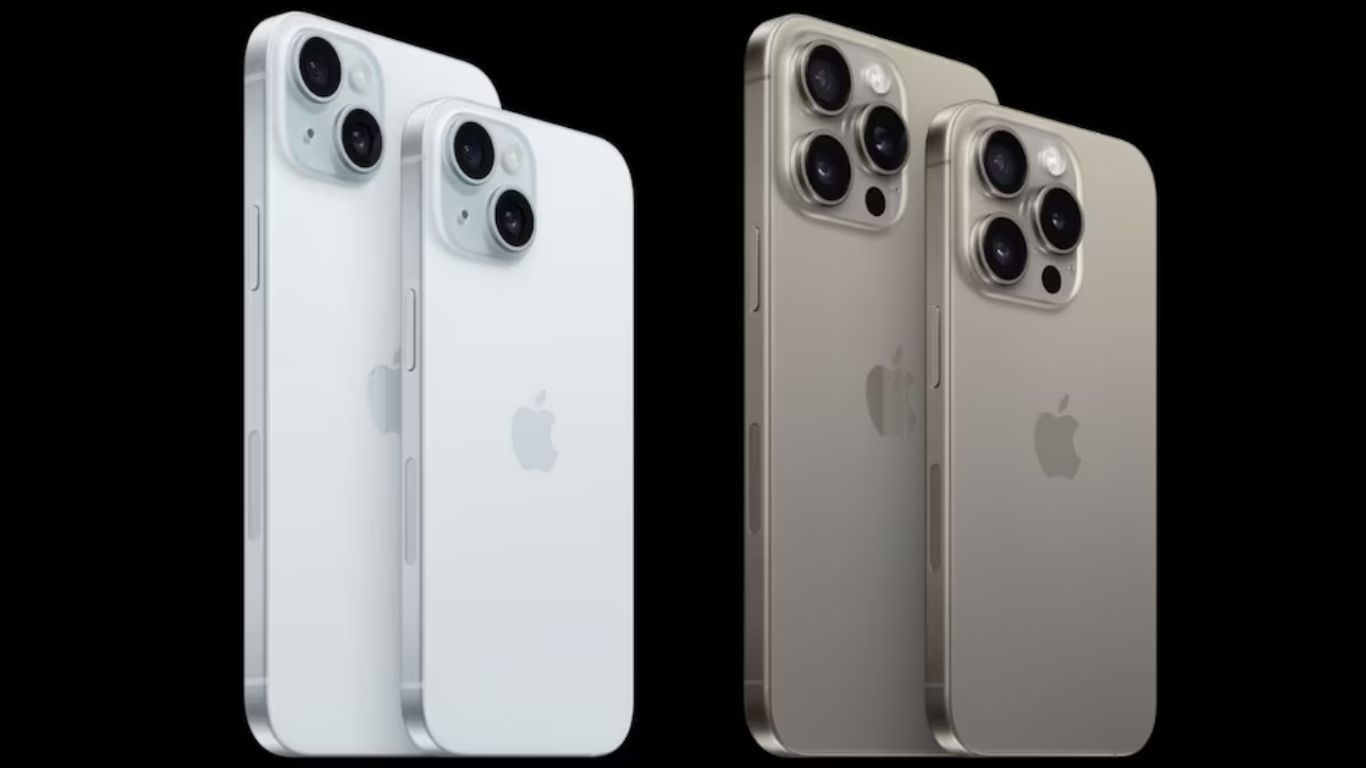 Apple iPhone 15 Series | What's the new Upgrade?
Discover the latest features and upgrades of the Apple iPhone 15 Series. Check out the iPhone 15 price and specs.
13-Sep-2023 12:16 AM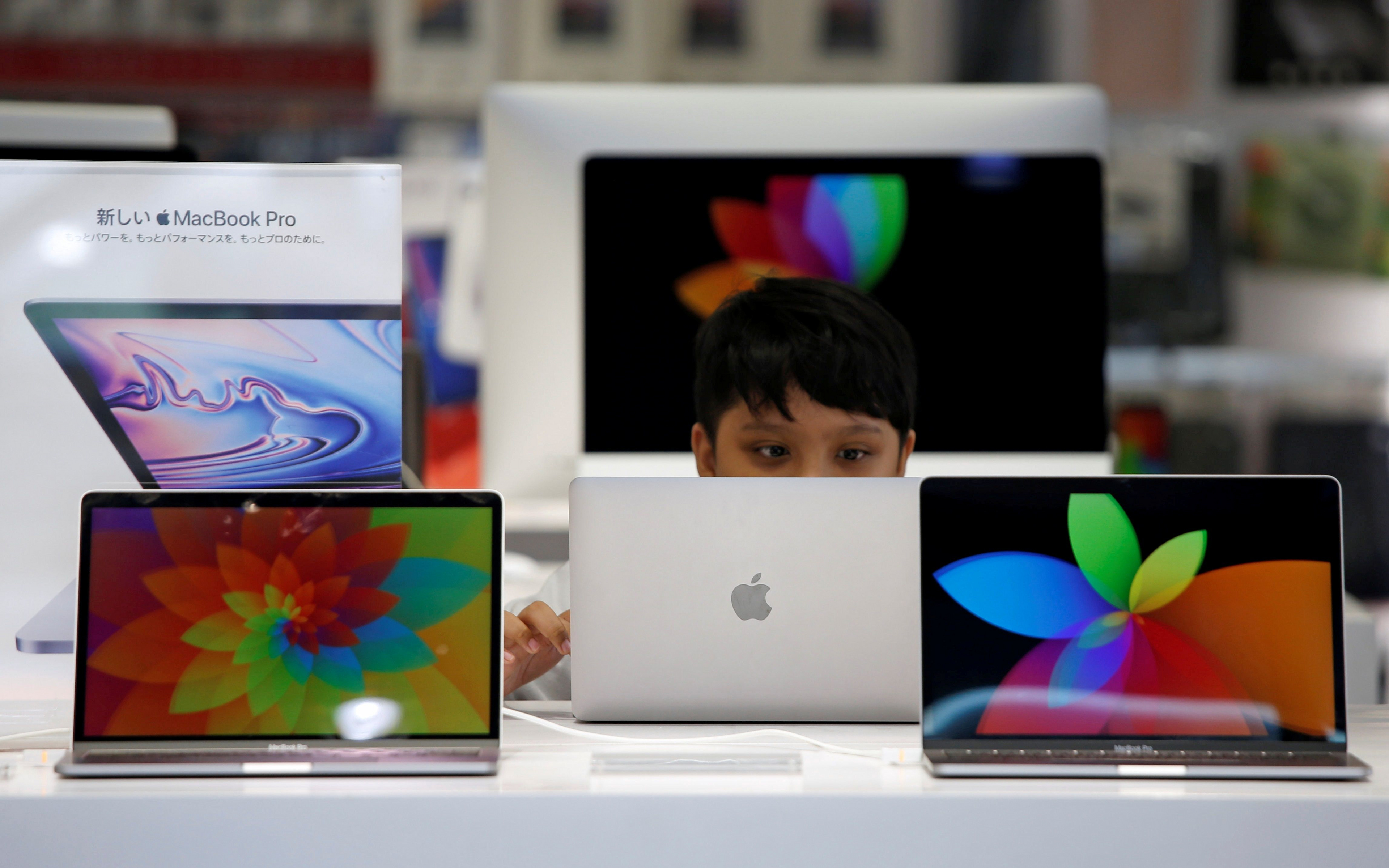 Laptop & PC Import Curb: Google, Apple, Intel, and Others Have Urged US to Push India to Reconsider Its New Rule
Global tech giants urge US to influence India's laptop import restrictions; concerns over trade relationships & supply chain impact.
19-Aug-2023 02:48 AM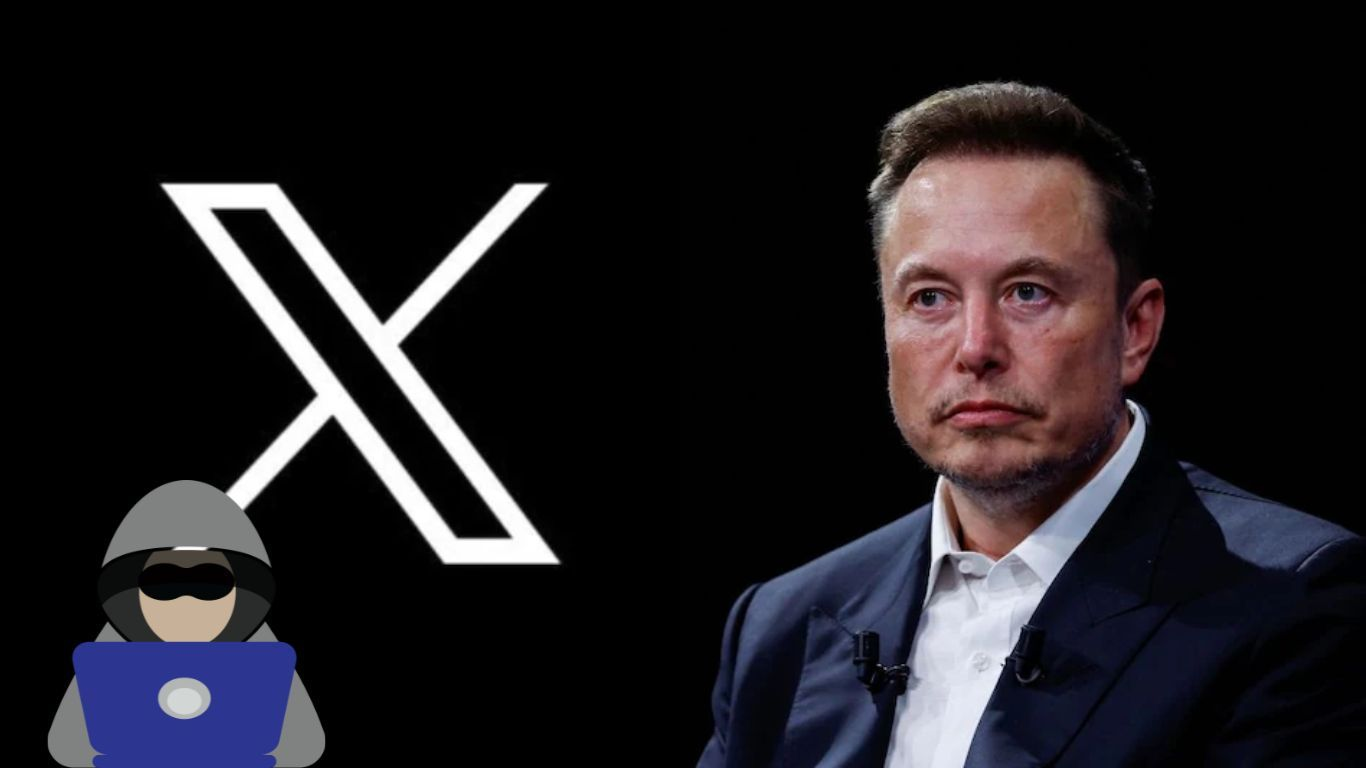 User Control vs. Online Safety: X's Block Feature Controversy
X's removal of the block feature triggered discussions about user autonomy, online harassment, and the complexities of nurturing a secure digital environment.
19-Aug-2023 01:13 AM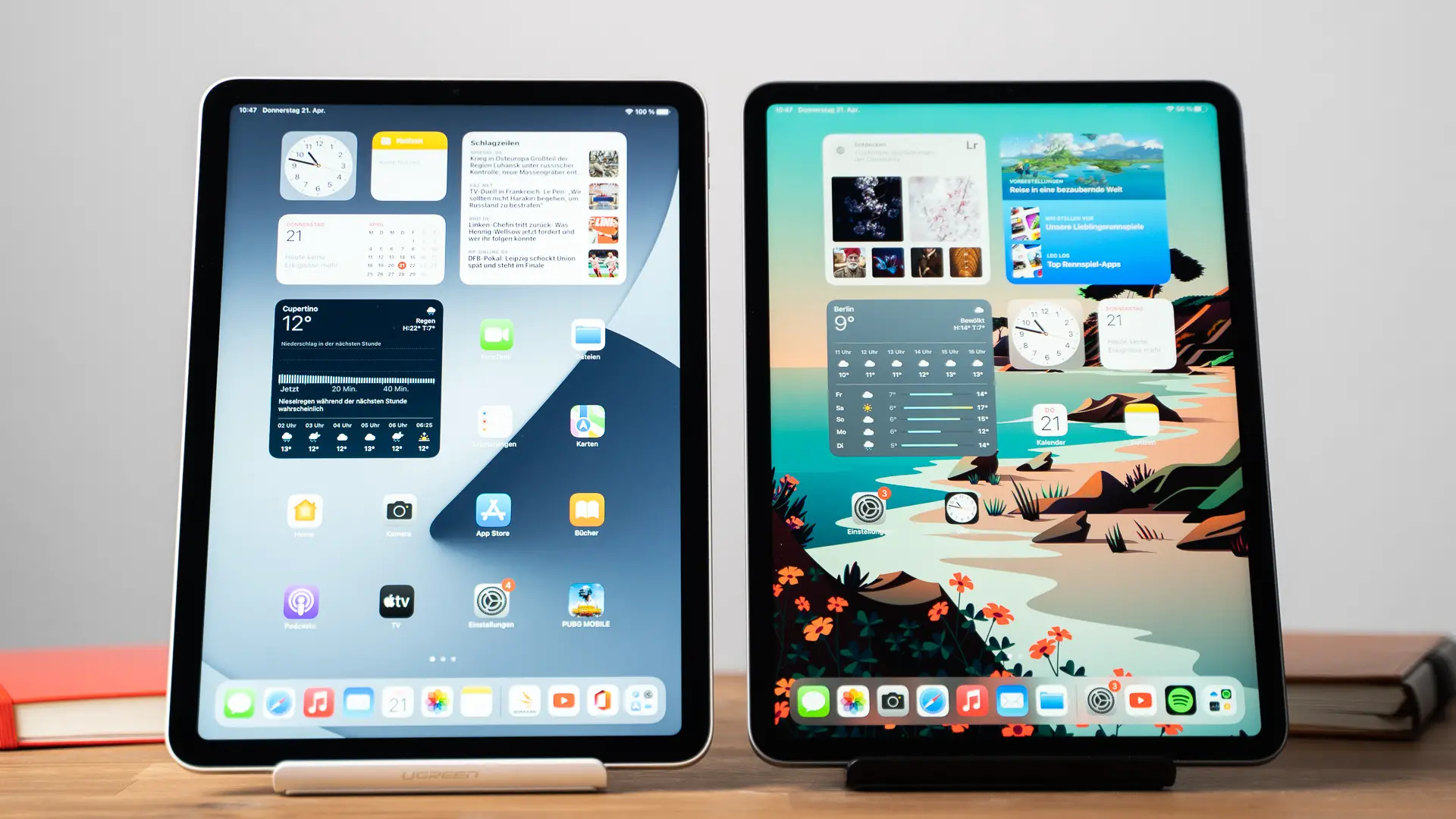 Apple Emerges as Leading Player in India's Declining Tablet Market
Apple dominates Indian tablet market with 25% share, driven by iPad 9th and 10th Gen. 5G and Wi-Fi tablets show growth amid sector shifts.
19-Aug-2023 12:52 AM
Samsung Galaxy Z Fold 5 & Galaxy Z Flip 5 Go on Sale Today: Know Launch Price, Specifications, & Discount Offers!
Samsung Galaxy Z Fold 5 and Z Flip 5 now on sale in India. Get up to Rs 18,000 benefits. Specs, prices, and features detailed for these latest foldable smartphones.
18-Aug-2023 08:07 AM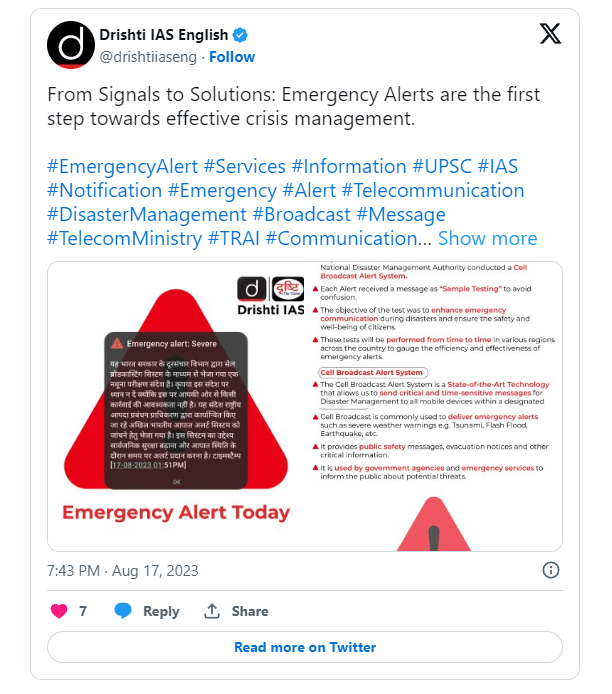 Emergency Alert! Severe: Why Do Smartphone Users in India Receive This Message From Govt?
India enhances disaster readiness with Emergency Alert System trial. Smartphone users receive test message for timely public safety alerts.
18-Aug-2023 08:00 AM