Apple iPhone 15 Series | What's the new Upgrade?
Posted by
Mohit Kumar
On
13-Sep-2023 05:46 AM
34353
Apple, the tech giant renowned for its innovation, introduced the much-anticipated iPhone 15 series during its annual Wonderlust event on September 12, 2023. The iPhone 15 lineup showcases a cutting-edge titanium design, offering both strength and lightness to elevate the user experience.
Revolutionary Action Button and Design
One of the standout features of the iPhone 15 series is the new Action button, a customizable interface element that empowers users to launch apps, control settings, or perform tasks with ease. This addition revolutionizes the way users interact with their devices. Moreover, all models sport a new contoured edge design, enhancing both aesthetics and functionality.
iPhone 15 Camera Upgrades: Equivalent of Seven Pro Lenses
The iPhone 15 series raises the bar in mobile photography with its powerful camera system. It boasts the equivalent of seven pro lenses, delivering stunning image quality. The main camera features a 48MP sensor with support for a super-high-resolution 24MP default mode, along with enhancements to Night mode and Smart HDR.
The ultra-wide camera features a larger aperture and autofocus, improving low-light performance and macro photography.
Additionally, the telephoto camera offers a 3x optical zoom on the iPhone 15 Pro and an impressive 5x optical zoom on the iPhone 15 Pro Max. The series introduces Focus and Depth Control, allowing users to adjust focus and depth of field after capturing photos.
A17 Pro Chip: Elevating Mobile Performance
Apple's A17 Pro chip powers the iPhone 15 series, pushing the boundaries of mobile gaming and performance. The chip boasts a six-core CPU, a five-core GPU, and a 16-core Neural Engine, capable of handling up to 20 trillion operations per second. It also supports new video formats, enabling professional workflows previously unattainable on a smartphone.
Satellite Connectivity and Roadside Assistance
In a leap towards enhanced safety and connectivity, the iPhone 15 series introduces satellite connectivity for emergency situations. This innovative feature utilizes Apple's satellite infrastructure to send SOS messages, including the user's location, to a network of service providers for swift assistance.
The iPhone 15 Series Lineup
The iPhone 15 series comprises four models, each catering to diverse user needs. The iPhone 15 and iPhone 15 Plus offer 6.1-inch and 6.7-inch OLED displays, respectively.
On the other hand, the iPhone 15 Pro and iPhone 15 Pro Max feature the same display sizes but with ProMotion technology that adapts the refresh rate up to 120Hz. These devices cater to users seeking top-tier performance, be it for work or play.
iPhone 15 Series Pricing
Apple understands the importance of aesthetics, offering the iPhone 15 series in four stunning finishes: black titanium, white titanium, blue titanium, and natural titanium.
The devices are priced competitively, with the iPhone 15 starting at ₹79,900, the iPhone 15 Plus at ₹89,900, the iPhone 15 Pro at ₹1,34,900, and the iPhone 15 Pro Max at ₹1,59,900.
Pre-orders are set to commence on Friday, September 15, and the devices will be available for purchase starting Friday, September 22.
Comprehensive Event: Beyond iPhones
While the iPhone 15 series stole the spotlight, Apple's Wonderlust event had more to offer. It showcased other exciting products like the Watch Ultra 2 and Watch Series 9, which introduce new health features and design improvements. Additionally, the AirPods Pro USB-C edition made its debut, featuring a wireless charging case that supports USB-C charging.
Key Upgrades Over iPhone 14
Comparing the iPhone 15 to its predecessor, the iPhone 14, several significant upgrades stand out:
Titanium Design:
The iPhone 15's titanium design enhances durability and reduces weight compared to the iPhone 14's aluminium design.
USB-C Port:
The iPhone 15 replaces the Lightning port with a USB-C port, enabling faster charging, data transfer, and compatibility with a wider range of USB-C devices and accessories.
Satellite Connectivity:
The iPhone 15's satellite connectivity feature ensures users can send emergency messages and access roadside assistance even when a cellular network is unavailable.
48MP Main Camera:
The iPhone 15's 48MP main camera offers higher resolution and improved low-light performance compared to the 12MP main camera of the iPhone 14.
A16 Bionic vs. A17 Pro Chip:
The iPhone 15 features an A16 Bionic chip in base and Plus models, while the Pro and Pro Max models are equipped with the more powerful A17 Pro chip, delivering faster and more efficient performance than the A15 Bionic chip found in the iPhone 14.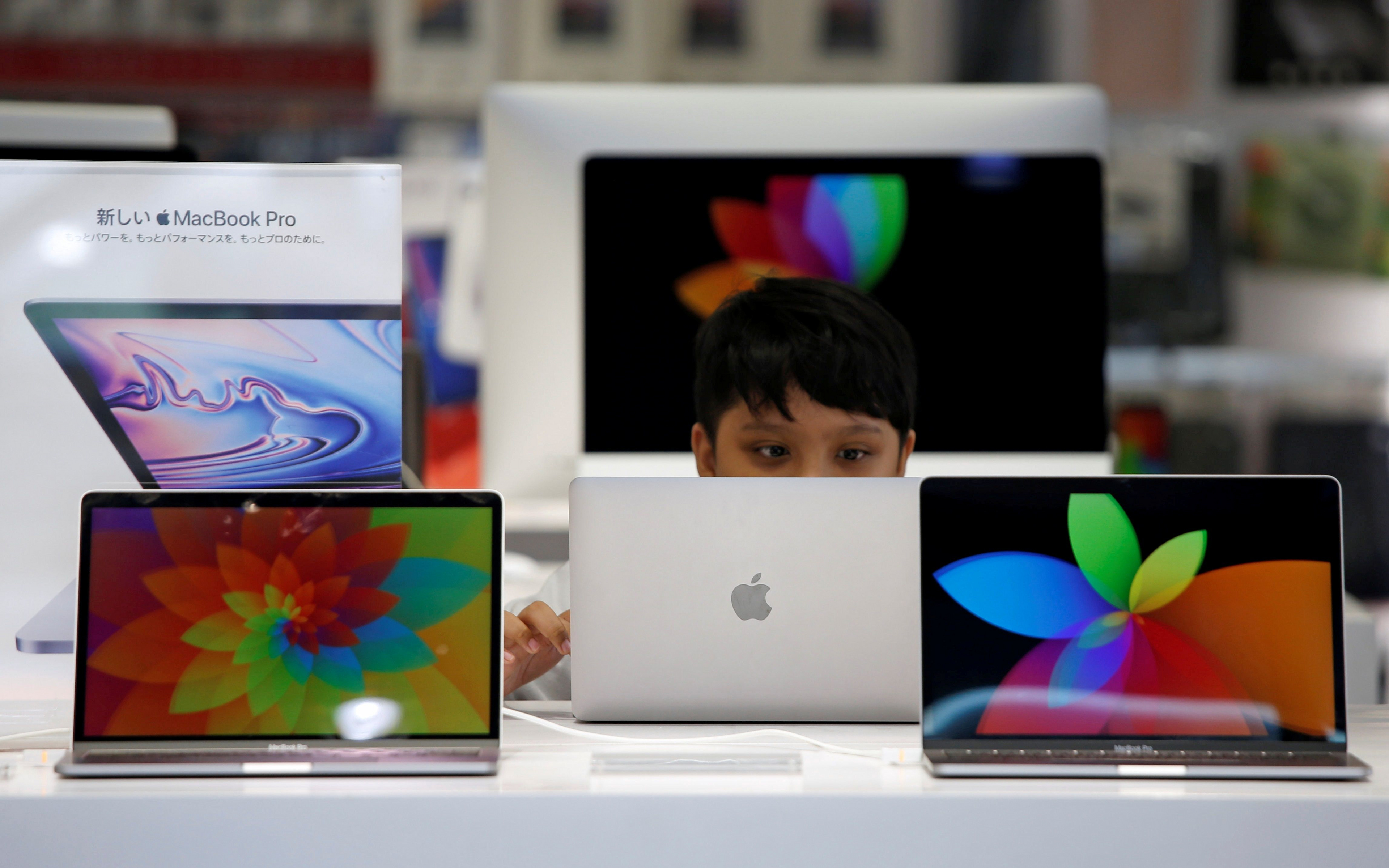 Laptop & PC Import Curb: Google, Apple, Intel, and Others Have Urged US to Push India to Reconsider Its New Rule
Global tech giants urge US to influence India's laptop import restrictions; concerns over trade relationships & supply chain impact.
19-Aug-2023 02:48 AM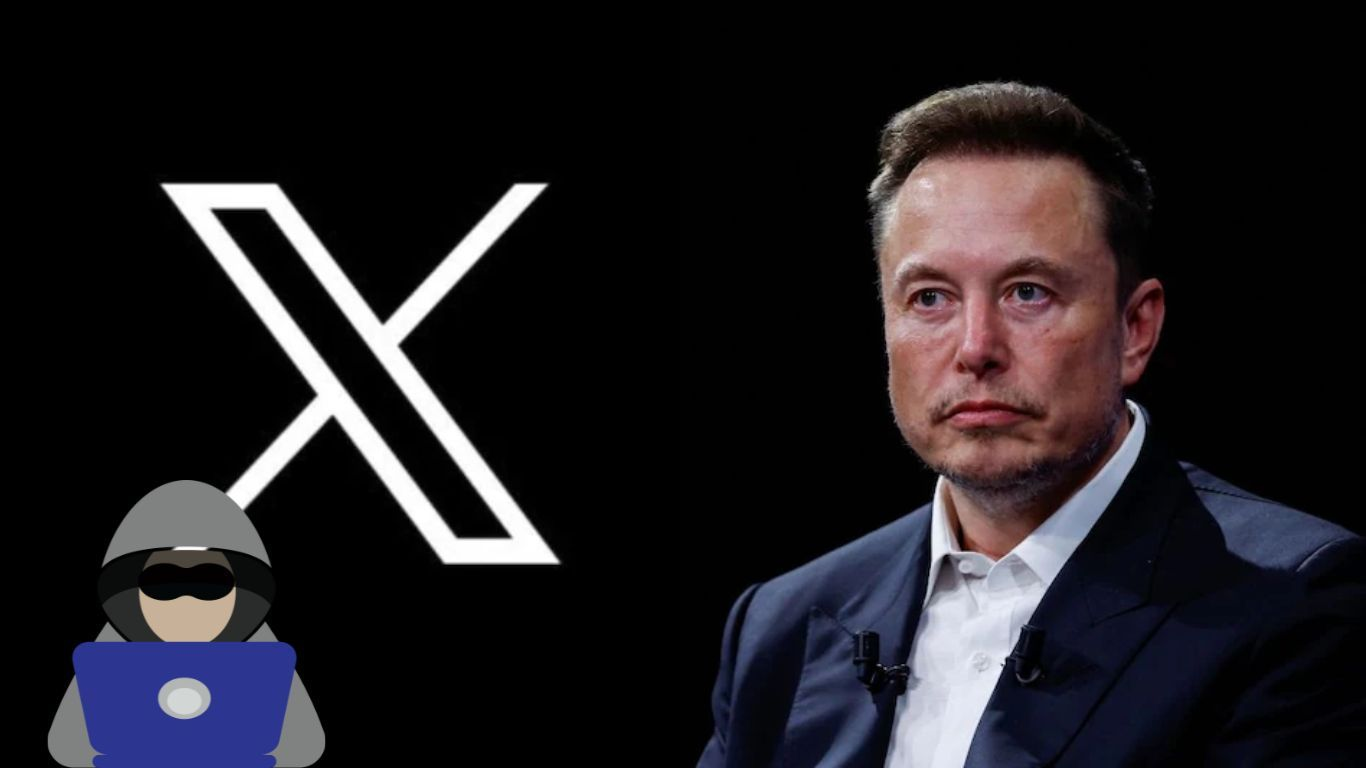 User Control vs. Online Safety: X's Block Feature Controversy
X's removal of the block feature triggered discussions about user autonomy, online harassment, and the complexities of nurturing a secure digital environment.
19-Aug-2023 01:13 AM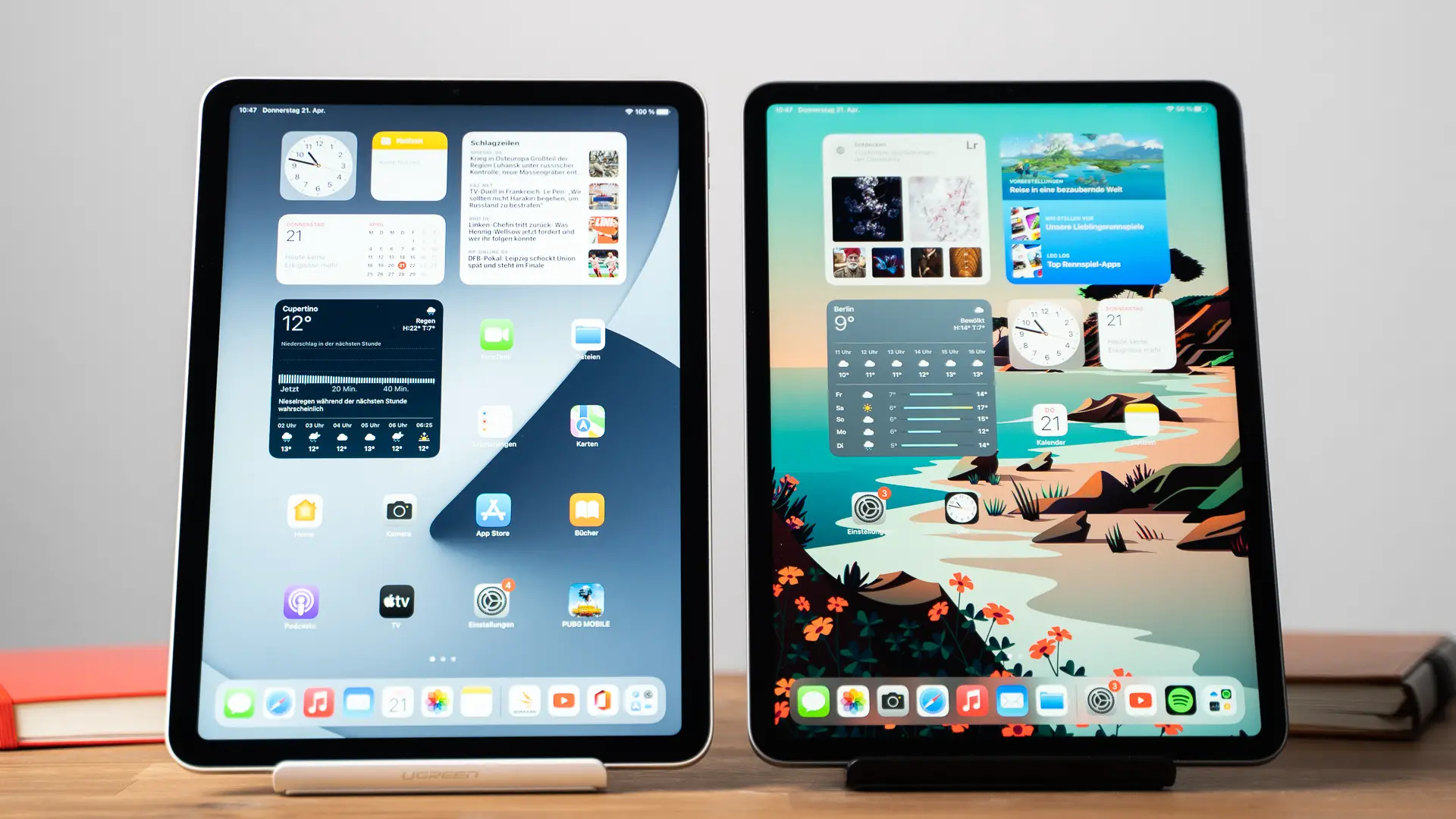 Apple Emerges as Leading Player in India's Declining Tablet Market
Apple dominates Indian tablet market with 25% share, driven by iPad 9th and 10th Gen. 5G and Wi-Fi tablets show growth amid sector shifts.
19-Aug-2023 12:52 AM
Samsung Galaxy Z Fold 5 & Galaxy Z Flip 5 Go on Sale Today: Know Launch Price, Specifications, & Discount Offers!
Samsung Galaxy Z Fold 5 and Z Flip 5 now on sale in India. Get up to Rs 18,000 benefits. Specs, prices, and features detailed for these latest foldable smartphones.
18-Aug-2023 08:07 AM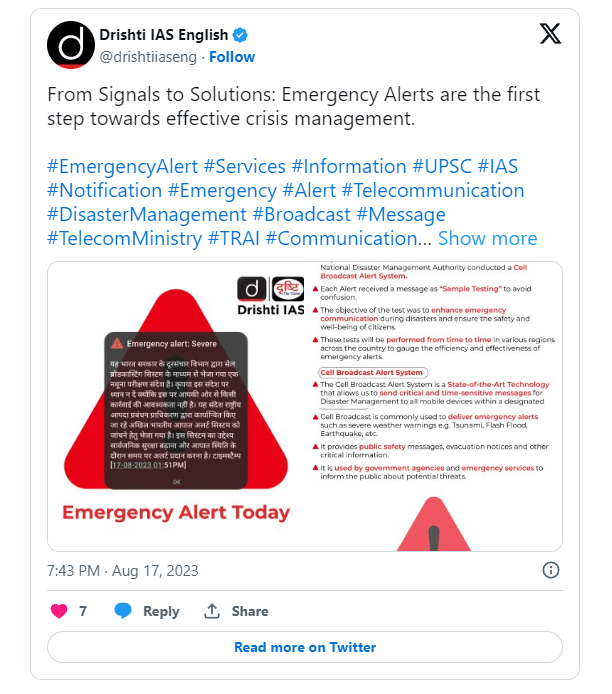 Emergency Alert! Severe: Why Do Smartphone Users in India Receive This Message From Govt?
India enhances disaster readiness with Emergency Alert System trial. Smartphone users receive test message for timely public safety alerts.
18-Aug-2023 08:00 AM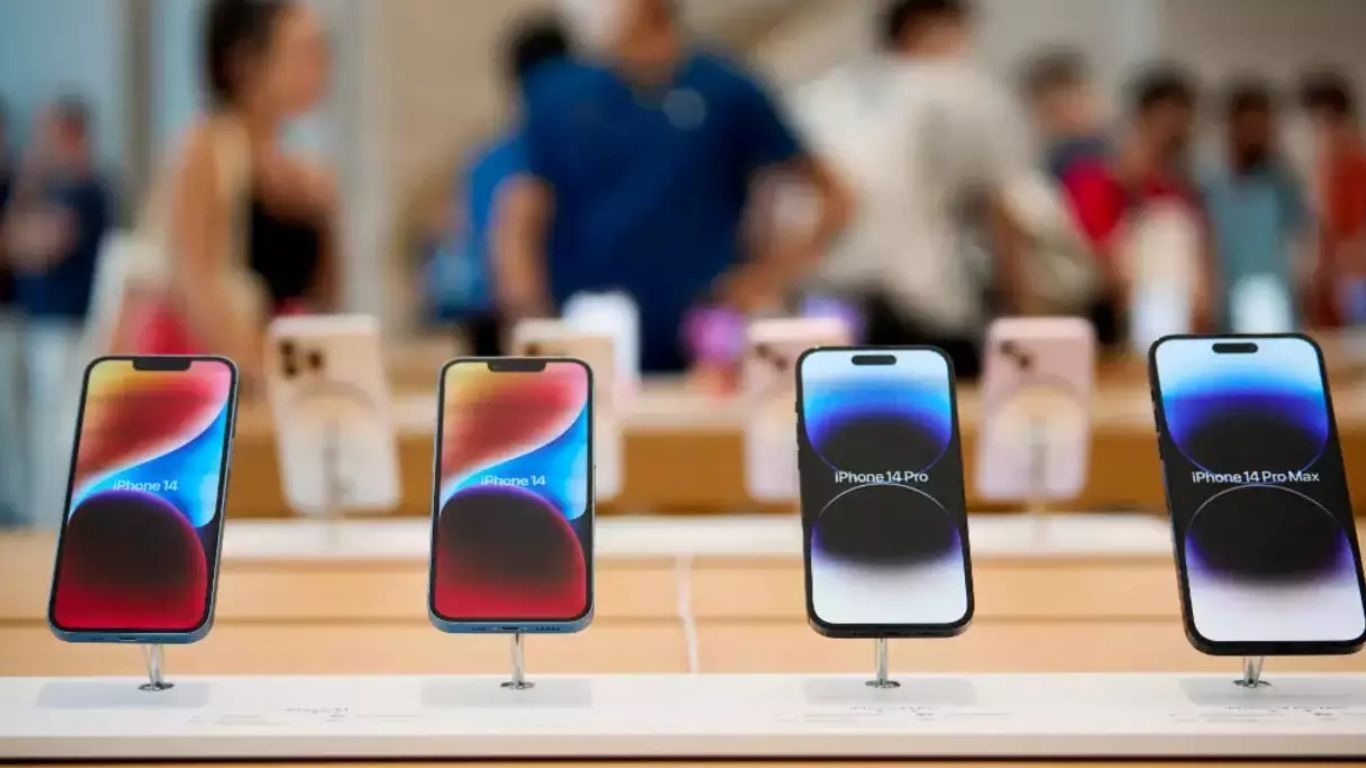 Apple's iPhone 15 Production Starts in Tamil Nadu
Get insights into Apple's pursuit of equitable production timelines and the challenges it faces in diversifying its assembly operations.
18-Aug-2023 05:59 AM