Top 5 Fossil Watches That Will Elevate Your Style Game
Posted by
Jyoti
On
27-Aug-2022 05:12 AM
2092
The popularity of the watch company Fossil has grown significantly in recent years. The company is renowned for producing fashionable watches that are both inexpensive and high-quality in terms of design. In addition to Fossil, Fossil is part of a sizable watch company that owns numerous other watch brands. Brands like Skagen Denmark, Zodiac and many others are included in this. Given that this is one of the largest watch groups in the world, the group has developed significant knowledge and competence in the production of watches. As a whole, Fossil is known for producing reasonably priced watches, and Fossil is no exception.
Top 5 Fossil Watches List is given below:
1. FOSSIL MACHINE ANALOG BLACK DIAL WATCH FS4656
This is a unique chronograph by Fossil Watches for men. Its rich dramatic leather strap with round shaped dial impeccably complements the casual look. Fossil Machine Analog Black Dial Watch FS4656 is a perfect choice for the corporate world which sets you apart in a crowd. Its finishing ensures you get noticed instantaneously. If you dictate the terms of your life then this chronograph watch is for you.
Details: Dial: Black Colored, Round Shaped with mineral dial glass material. Band: Brown with a leather material band. Analog watch display with quartz movement. A battery-powered watch with timer functions. Stainless steel case with 42mm diameter Water Resistant: 50 m depth.
2. FOSSIL FS4795 DEAN ANALOG WATCH
This analog watch from Dean Collection by Fossil is lending a contemporary twist with an elegant design. Fossil FS4795 Dean Analog Watch is a must-have fossil watch for men. This timepiece is powered by a quartz movement and completed with stopwatch functionality. The Dean watches are inspired by mid-century modernism, vaunts oversized gears, classic shape, and clean lines make them visually striking its 22 mm strap makes it compatible by allowing you to change your look according to your wish. It has a stainless steel case with a two-tone stainless steel bracelet.
Details: Dial: Silver dial with luminous gold-tone hands. Band: Silver-toned Stainless Steel bracelet. Analog watch display with quartz movement. Round-shaped case with 45 mm diameter. Water Resistant: 50 m depth.
3. FOSSIL HYBRID SMARTWATCH HR COLLIDE DARK BROWN LEATHER
If you are looking for something more flair than Gen 5 smartwatch then this Fossil Hybrid smartwatch is for you it offers a perfect balance in looks and technology. This line of Fossil watches for men is offered in four versatile colors that add a perfect sense of sophistication to your day-to-day appearance and a digital display dial is for your smartwatch needs. This hybrid watch holds a charge for up-to 2 weeks.
Details: Notification for E-mail, social media, alarms, etc Case Size of 42 mm Functions: Heart Rate Tracking, activity tracking, and personalized dial Bluetooth smart enabled connectivity Compatible with both Android and iOS.
4. FOSSIL MACHINE STEEL QUARTZ
These Fossil watches for men are a terrific option if you want a distinctive, hip, and sporty timepiece that sticks out from the competition. It features a mineral crystal on top. Fossil Machine Steel Quartz has a 3-hand display, a date window at 6 o'clock, and a quartz movement that powers it. It sports a lovely, distinctive knurled stainless steel bezel. The dial has applied metal hour markers and metal hands, while the casing blends polished and brushed materials.
Details: Analog display with quartz movement Case size 45 mm Band size 24mm A hardened mineral crystal lens resists scratches Water Resistant: 50 m depth
5. FOSSIL TOWNSMAN AUTOMATIC WATCH
When compared to other Townsman Models by Fossil watches for men this stands out due to its see-through crystal which allows you to see movement inside, giving a nice touch. This one is automatic, which will appeal to watch lovers in particular. Roman numerals embedded in metal surrounding the movement, added as a charming touch by Fossil, allow you to see to your wrist's back. The Fossil Townsman Automatic Watch is different from most skeleton watches in that it allows you to see all the way through the movement. It is more of a dress watch because of its sophisticated and attractive design, but it also looks excellent when worn casually.
Details: Diameter: 44mm Lug Width: 22 mm Water-Resistant: 50 m Mineral Glass Crystal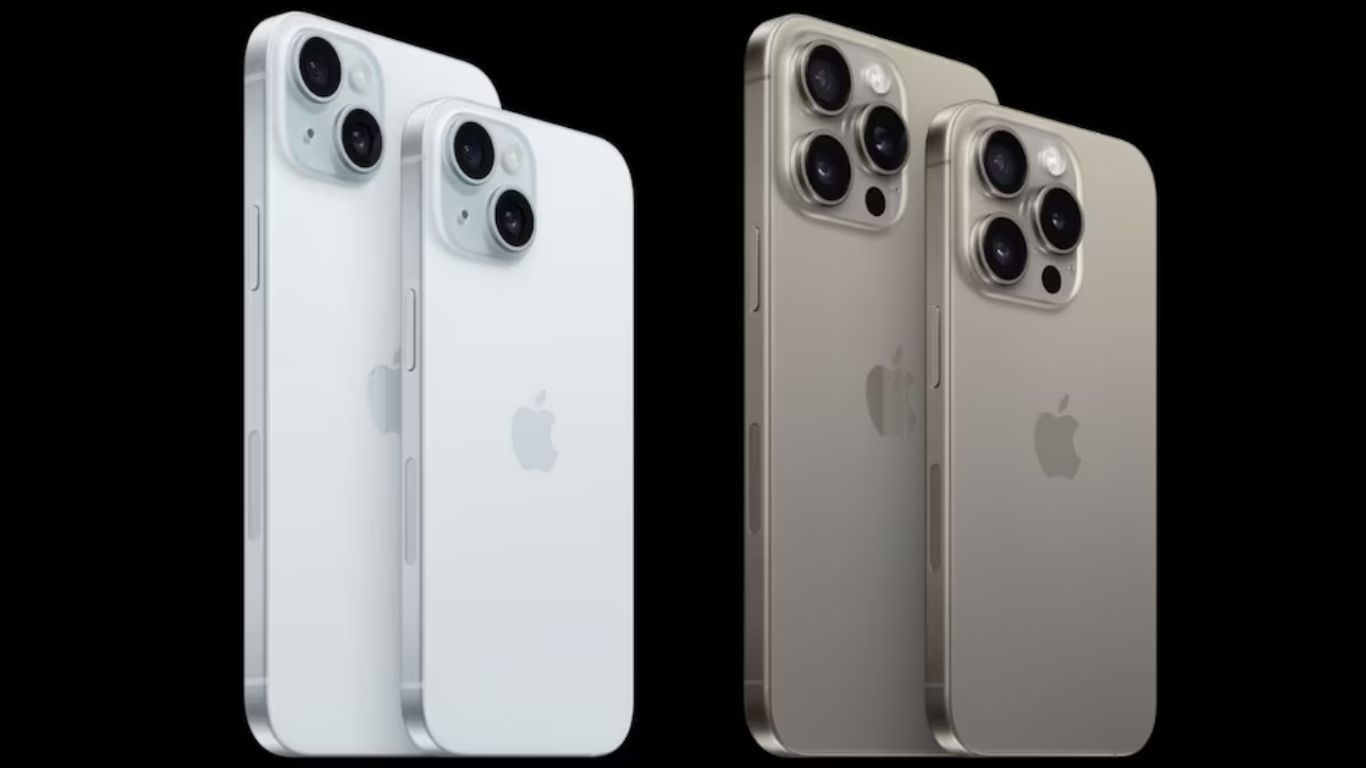 Apple iPhone 15 Series | What's the new Upgrade?
Discover the latest features and upgrades of the Apple iPhone 15 Series. Check out the iPhone 15 price and specs.
13-Sep-2023 12:16 AM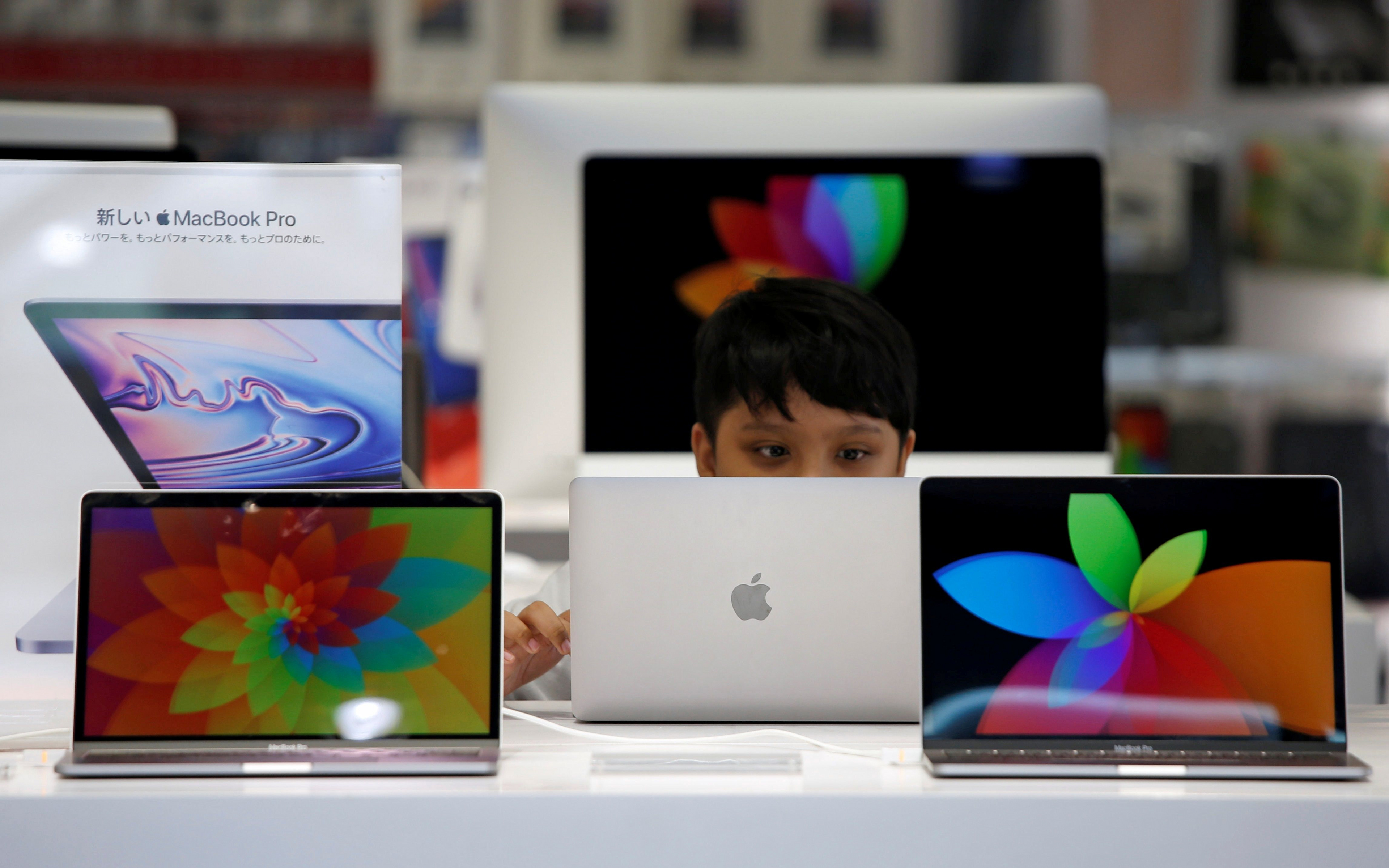 Laptop & PC Import Curb: Google, Apple, Intel, and Others Have Urged US to Push India to Reconsider Its New Rule
Global tech giants urge US to influence India's laptop import restrictions; concerns over trade relationships & supply chain impact.
19-Aug-2023 02:48 AM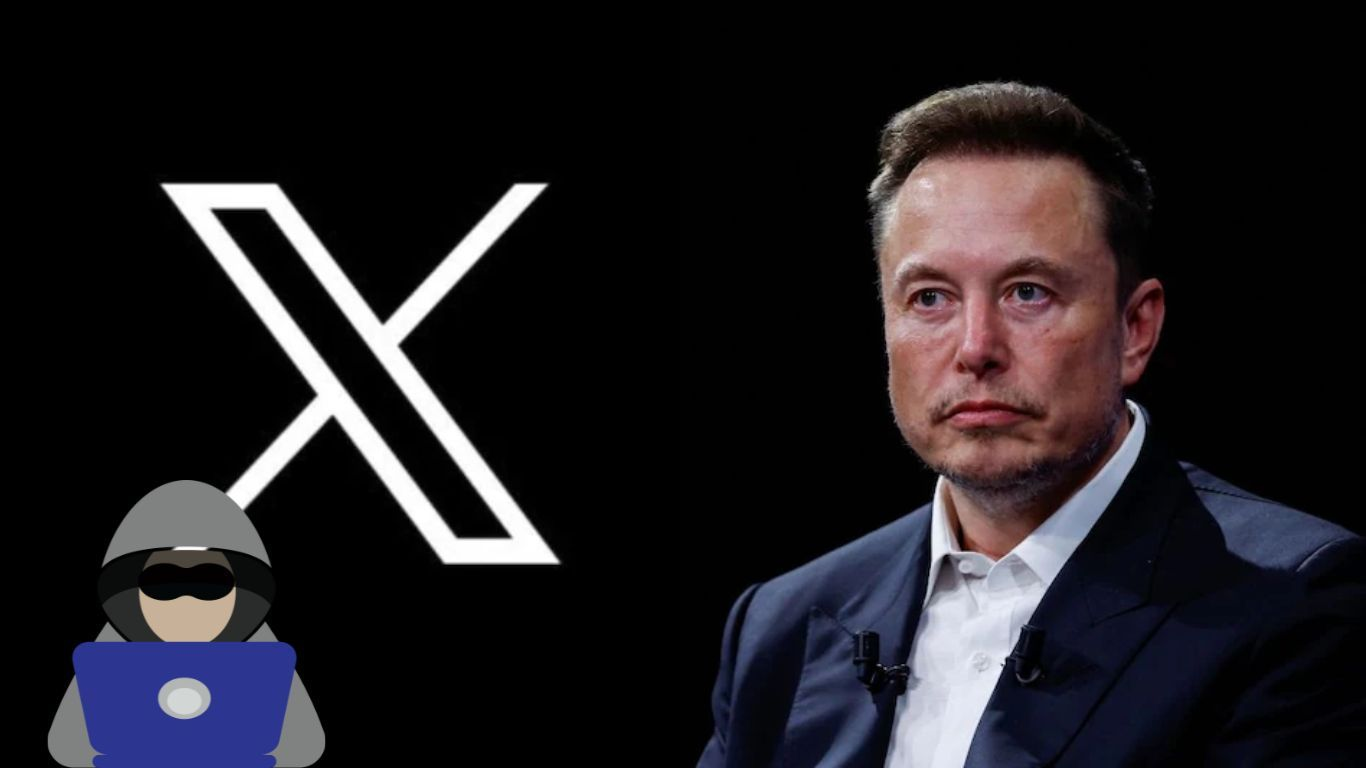 User Control vs. Online Safety: X's Block Feature Controversy
X's removal of the block feature triggered discussions about user autonomy, online harassment, and the complexities of nurturing a secure digital environment.
19-Aug-2023 01:13 AM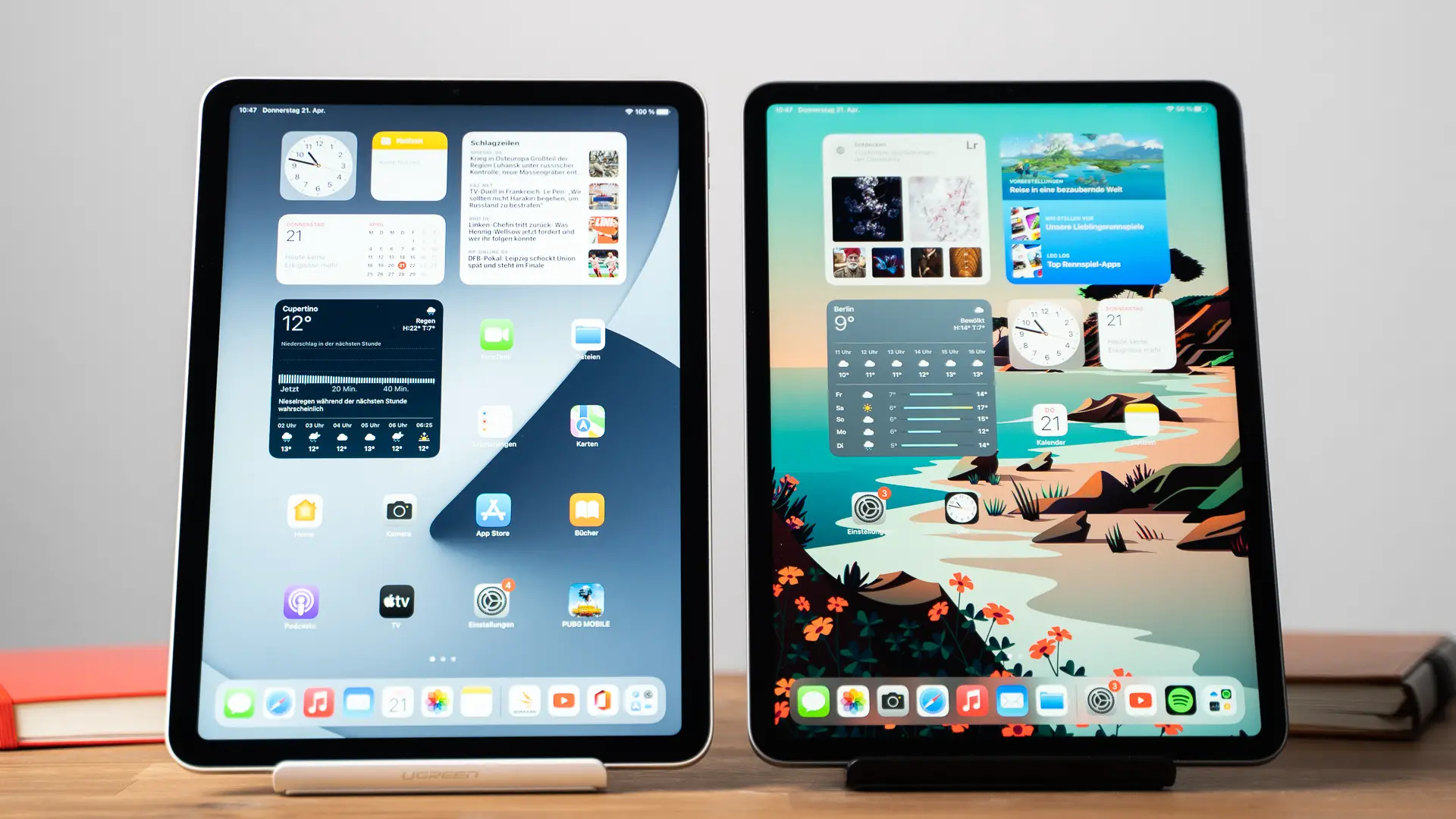 Apple Emerges as Leading Player in India's Declining Tablet Market
Apple dominates Indian tablet market with 25% share, driven by iPad 9th and 10th Gen. 5G and Wi-Fi tablets show growth amid sector shifts.
19-Aug-2023 12:52 AM
Samsung Galaxy Z Fold 5 & Galaxy Z Flip 5 Go on Sale Today: Know Launch Price, Specifications, & Discount Offers!
Samsung Galaxy Z Fold 5 and Z Flip 5 now on sale in India. Get up to Rs 18,000 benefits. Specs, prices, and features detailed for these latest foldable smartphones.
18-Aug-2023 08:07 AM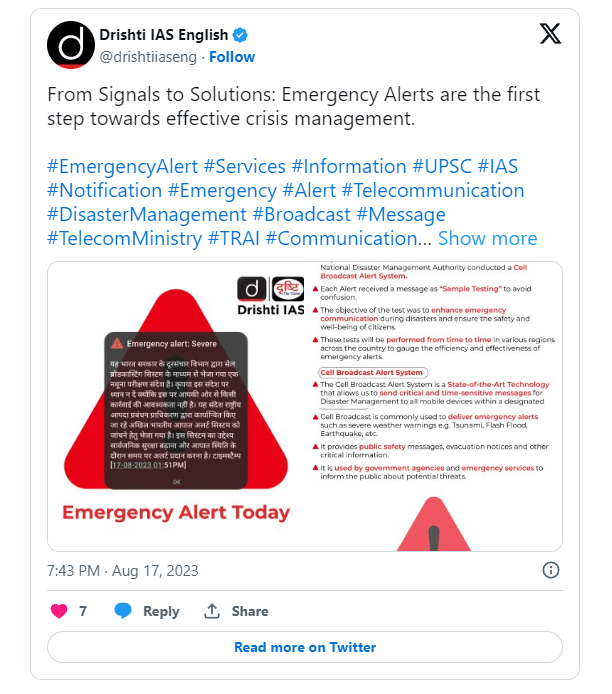 Emergency Alert! Severe: Why Do Smartphone Users in India Receive This Message From Govt?
India enhances disaster readiness with Emergency Alert System trial. Smartphone users receive test message for timely public safety alerts.
18-Aug-2023 08:00 AM