LG : Trusted Brand for washing machine
Posted by
Priya Singh
On
16-May-2022 07:31 AM
3241
People love to experiment with new technologies to improve the performance of their washing machines, whether they are front-loaders or top-loaders. As a result, major corporations are putting forth their most inventive offerings in each area in order to provide superior but more cost-effective items. So, let's have a look at LG washing machine's performance, types, and other features.
LG washing machine- overall performance
In your life, you've probably used at least one LG product. As a result, we are confident that you are aware of its high-performance devices. Likewise, their washing machines are worth a try due to their numerous high-quality features. From eco-hybrid technology to the Turbo wash process, it ensures that garments are thoroughly cleaned. Its high-performing rotators rotate in opposite directions to speed up the cleaning process, completing the cleaning and rinsing duty in just 39 minutes.
Furthermore, the turbo drum tub and pulsator scrub spin ensure that every dirt particle is removed from the fabric. However, in some models, the drum's durability is an issue. Otherwise, the combination of various cleaning methods results in unbeatable washing machines.
Different types of Washing machines
LG Washing Machines: LG has always earned a name for itself thanks to its distinct differentiating technologies and some great designs that set it apart from its competitors.
LG also sells classic front-load washers as well as different sorts of washers. However, LG has devised a unique design for this cleaning machine that is both unusual and more efficient.
Front-Loader Washing Machine| Traditional Design
This design can be found in all leading models that provide ample cleaning space and strong washing that ensures stain removal while leaving garments smooth and wrinkle-free. Some of its outstanding features include:
Cleaning without chemicals
Six cycles of wrinkle care are provided.
Turbo wash allows for quick cleaning.
Top Loader Washing Machine| Conventional Design
These machines are famous for using intelligent inverter motors to clean quickly. When compared to their standard equipment, it will do the task rapidly. It's also one of the designs with the highest drum capacity, capable of carrying a load of 24 kg.
Other features of LG top loader washing machine-
A wide range of loading capacity
Excellent colour choices
Power-saving standby mode
TWIN-Wash Washing Machine | Smart Design
It embodies both quality and style. As the name implies, you'll find classic colored washing machines with two compartments. The huge upper section serves as a cleaning and washing loader drum. The functions of the bottom, smaller container are identical.
However, it is intended for the gentle and careful washing of delicate fabrics or little clothing. Other notable aspects include:
variety of colours
capacity of 7-9.5 kg
Time is saved by double-cleaning
Dryers | Functional Design
After choosing a decent washing machine type, people are always hunting for a good dyer. These very efficient dryers will be seen operating in combination with washing machines to provide the best cleaning experience possible. Other characteristics include
Steam generator
dual filter
auto-cleaning condenser
Smart Cleaning Features of LG Washers:
In LG washing machines, LG employs some unique and effective cleaning processes. Similarly, certain novel drying methods will help to speed up the drying process. These devices will assure high-quality work while conserving energy, time, and clothing.
To provide you with a thorough overview of these machines, we've highlighted their cleaning technologies.
Artificial Intelligence Direct Drive System-The AI DD™
LG has introduced a technology that will do the following three functions at the same time.
Clothing weight estimation
Determine the delicateness of the fabric
Selects the appropriate cleaning motion.
TurboWash™ | Multi Nozzels
Within these multi-dimensional nozzles, the Turbo Wash technology guarantees that each fabric gets the detergent and water it needs. It will save time and clean the entire material.
LG Steam+™ Technology | Steam Generators
This technology is used by LG in 2-in-1 washing machines for cleaning and rinsing, as well as dryers for quick drying.
This method also keeps dirt and allergens out of the textiles, resulting in pollutant-free clothing.
TurboWash3D™ Technology
This powerful washing and rinsing process was created by combining WaveForceTM and JetSpray.
Powerful Waterfall and Jet Sprays
These high-pressure water sprays will generate enough momentum to clean the fabric properly on both sides.
Smart ThinQTM Technology | Automation Controls
It allows you to keep track of and pre-set cycles, regulate ongoing cycles, handle temperature controls properly, and exercise all essential authority with a single click on your smartphone.
LG Drying Technology in Dryers
LG dryers are also available in a variety of capacities and colours. Individual models will differ somewhat in minor details. However, all of its dryers use the same reliable drying technology.
TrueSteam™ | Steam Generators
It reaches every fabric corner to dry the last droplet of water in your clothes. The nicest aspect is that it dries your clothes rapidly, which saves you time.
Due of the controlled drying, the fabric texture and colours will not be affected. It will also keep dust, allergies, and bacteria out of your garments.
The Pros and Cons of LG Washing Machines
We compiled a list of the benefits and drawbacks of having these washing machines after several hours of searching.
But, before you read it, do some preliminary research, as each buyer has their own unique experience.
Pros
Durable and reliable appliance
High-quality cleaning action
Latest yet smart technologies
Budget-friendly models
High-capacity options
Cons
Limited products in each range
Weak drum walls in some models
Reliability of LG Washing Machines:
Although LG is a trusted brand that requires no proof of its dependability, if you are concerned about the quality and durability of its washing machines, we are here to reassure you by providing specific data.
To begin with, it has BAF accreditation for allergen-free cleaning, which means it does a good job and benefits your health. Because of its distinctive features and designs, it has also received a lot of votes for the most RELIABLE clothes dryer brand.
Best LG Washing Machines | 4 Top-Rated Options
When it comes to innovation and performance, LG is hard to beat. That is why their washing machines have won so many prestigious prizes. However, each design does not have many possibilities; you may want to know the greatest picks from each of these designs.
So, to save your time, we've trimmed it down to the top four products for you. Furthermore, the company's twin inverter heat pump dryer was awarded the first TUV Rheinland Green Product accreditation as the world's first dryer that is environmentally friendly.
LG Dryers- RC10V7WDK Review
Winning Features:
ECO hybrid technology
Tumble dry facility
It kills 99.99% of bacteria
Powerful yet fast drying
Smooth cleaning action
Dual filter
Smartphone control
Touch control panel
This drier is among the best I've ever used. It uses an eco-friendly hybrid technology that provides a number of advantages, including reduced power usage, less noise, and very smooth drying action.
Tumble dryers can dry garments at temperatures as high as 190 degrees. It boasts excellent drying performance, and the dual filter technology prevents the dryer from becoming clogged or damaging your clothes.
You can run the dryer from anywhere thanks to the touch control panel, and you can set the time it takes to dry your clothing. You may also check if your clothes are ready remotely using the dryer's smartphone control feature. If you want to avoid the effort of drying clothes, this dryer is the best option. Because of its heat pump technology, it will reduce the load of long drying cycles.
Furthermore, the adaptable patterns can be placed wherever in your laundry room.
LG's TWIN Wash Mini Washing Machine- F8K5XNK9
Winning Features:
Best for baby wears
Sensible delicate cleaning
Fast and efficient rinsing
Touch control panel
Smart diagnosing feature
10 years motor warranty
Elegant black machine
Reliable for daily use
Despite its lesser capacity than other models, it is one of LG's most popular washing machine lines. Because it is efficient cleaning in two pieces, it will best compensate for the everyday cleaning chore.
This washing machine offers a lot of functions that I didn't realise a washing machine could have. I love it. Because it includes a touch panel, you can easily control it with one hand.
It features a fabric sensor, so you don't have to wash baby clothes separately, and the sensitive sensor will recognise the fabrics of the baby clothes automatically. It also contains a sensor that determines the size of the garments automatically, eliminating the need to apply detergent for different sizes of clothes.
It features a clever diagnosing tool that gives you a diagnosis report in less than 10 minutes. The problems will be displayed in real time by the machine. It's quite useful if you don't know how to solve the issue.
I would absolutely recommend it to others because it is excellent for everyday use.
LG Top-loader Washing Machine- T2472EFHSTL Review
Winning Features:
24 kg load capacity
Scrub-spin cleaning
Opposite direction water flow
Smart setting options
27% energy saving
Auto stain removal
Smart ThinQ technology
Budget-friendly choice
LG's cleaning technology is unique, making this top-loader a very efficient and popular household cleaning equipment. It combines Turbo Drum and Turbo Wash technology. These approaches offer the finest possible cleaning from all directions. The automatic stain removal function on this LG top-loader washing machine helps eliminate dirt, germs, and bacteria from clothes automatically. It also includes an auto-detergent feature that can save you water and electricity.
This machine will help you save money on water and electricity while also cleaning your clothing.
For better cleaning results, LG installed a scrub-spin cleaning system in this washing machine. The technology works by spinning a revolving drum at high speeds to dislodge dirt and grime from your garments.
This top-loading washing machine has a load capacity of 24 kg, making it ideal for large households. This implies that you can easily fit more clothing in this washer than you can in smaller machines. It's a wise choice because it saves 27 percent on electricity and is also environmentally beneficial. This is also LG's first washing machine with Smart ThinQ technology, which conserves water.
So, if you're looking for a high-performance, long-lasting washing machine, the LG Top-loader Washing Machine is the way to go.
LG Front-Loader Washing Machine- F4V9VCP2E Review
Winning Features:
Stylish black steel color
4 directional cleaning
Spacious and durable
Reduced cycle times
Energy-efficient cycling process
Bigger drum capacity
Beautiful tempered glass door
Easy to operate
For a variety of reasons, it is our top choice for the finest LG washing machine. These 2-in-1 machines can be used for both cleaning and drying.
Furthermore, its large capacity drum and robust strain remover lifter make it the finest choice for effective cleaning in families. It's a fantastic product with a sleek, modern style that would look great in any home. It's also quite durable, with a solid steel body that will last for years.
It's also meant to be more energy-efficient, which means lower energy expenditures for you. It has a powerful motor and a tempered glass high-capacity drum, allowing for a much bigger capacity than comparable washing machines. The LG Front-Loader Washing Machine is also extremely user-friendly. There are numerous settings to choose from, so you can find the ideal cycle for whatever you're doing.
Overall, this fantastic front loader performs admirably and is well worth the investment.
Will you prefer LG 2-in-1 machines or will you purchase it separately?
Some buyers prefer separate cleaning and drying machines, while others prefer to have both in one machine. Whatever option you choose, the quality and performance are astonishingly similar. However, we would want to see more possibilities in their line-up because each design category has only a few models. If you have a high-quality piece, though, less is more.
Conclusion
I hope this LG washing machine review has provided you with sufficient information to assist you in making an informed decision.
Some Frequently ask questions-
Is LG a reliable washing machine brand?
LG is a company that makes doing laundry a comfort with its efficient washers. They manufacture high-quality washers and dryers using cutting-edge technology at affordable costs. The LG ThinQ app for smartphones is also available. To operate the laundry, you can connect to your washing machine using Wi-Fi.
My experience with the LG washing machine
The LG washing machine is a genuine model. It has no flaws, is simple to use, and most importantly, fits within the budget. This is a fantastic product. It appeals to me greatly, and the design is appealing. It is incredibly simple to use. The customer service system is excellent. The stuff is fantastic. This product was recently purchased by me.
What are the benefits of an LG front-loading washer?
These two front-loading washing machines are ideal for a single person or a couple who want to reap the benefits of washing. LG's Direct Drive Motor reduces noise, vibration, and energy consumption, while the 6 motion drum revolutions thoroughly clean the fabric. Through mobile applications, smart diagnoses check for many problems.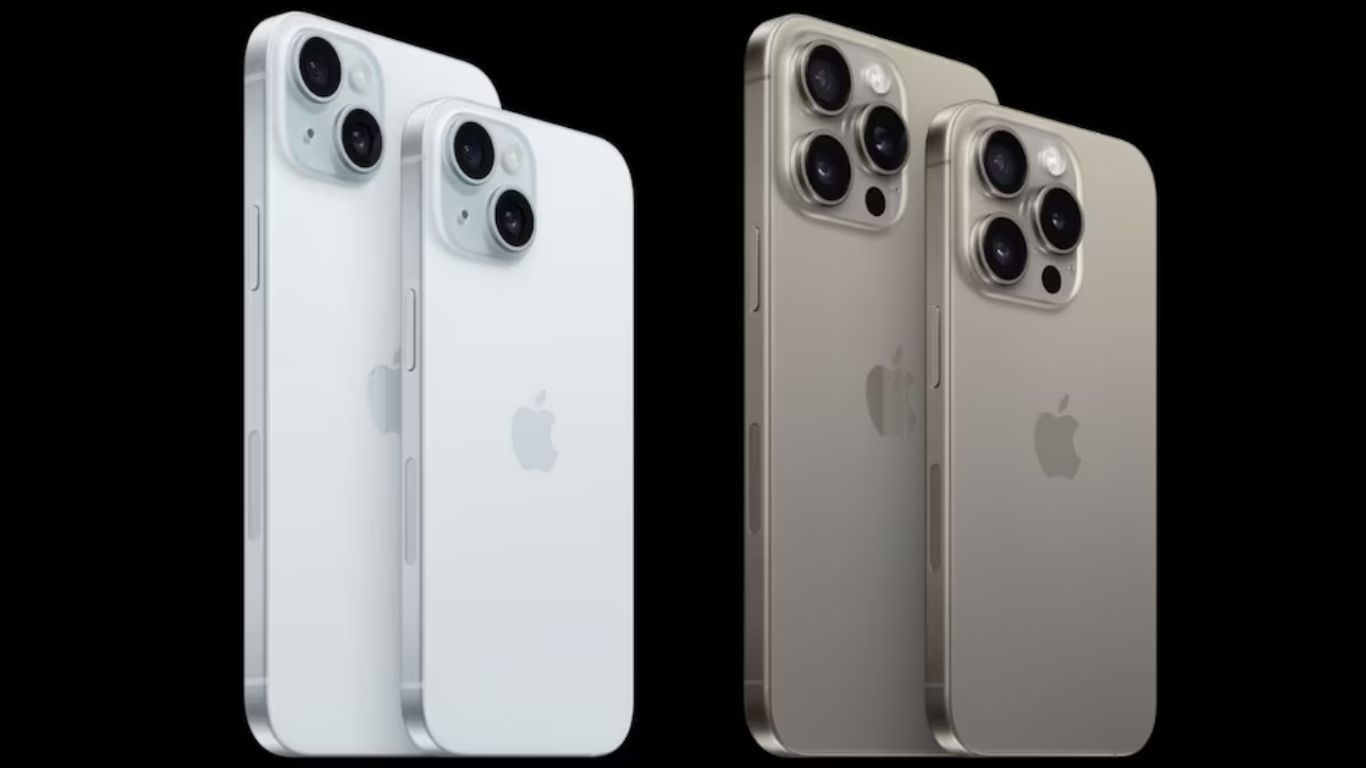 Apple iPhone 15 Series | What's the new Upgrade?
Discover the latest features and upgrades of the Apple iPhone 15 Series. Check out the iPhone 15 price and specs.
13-Sep-2023 12:16 AM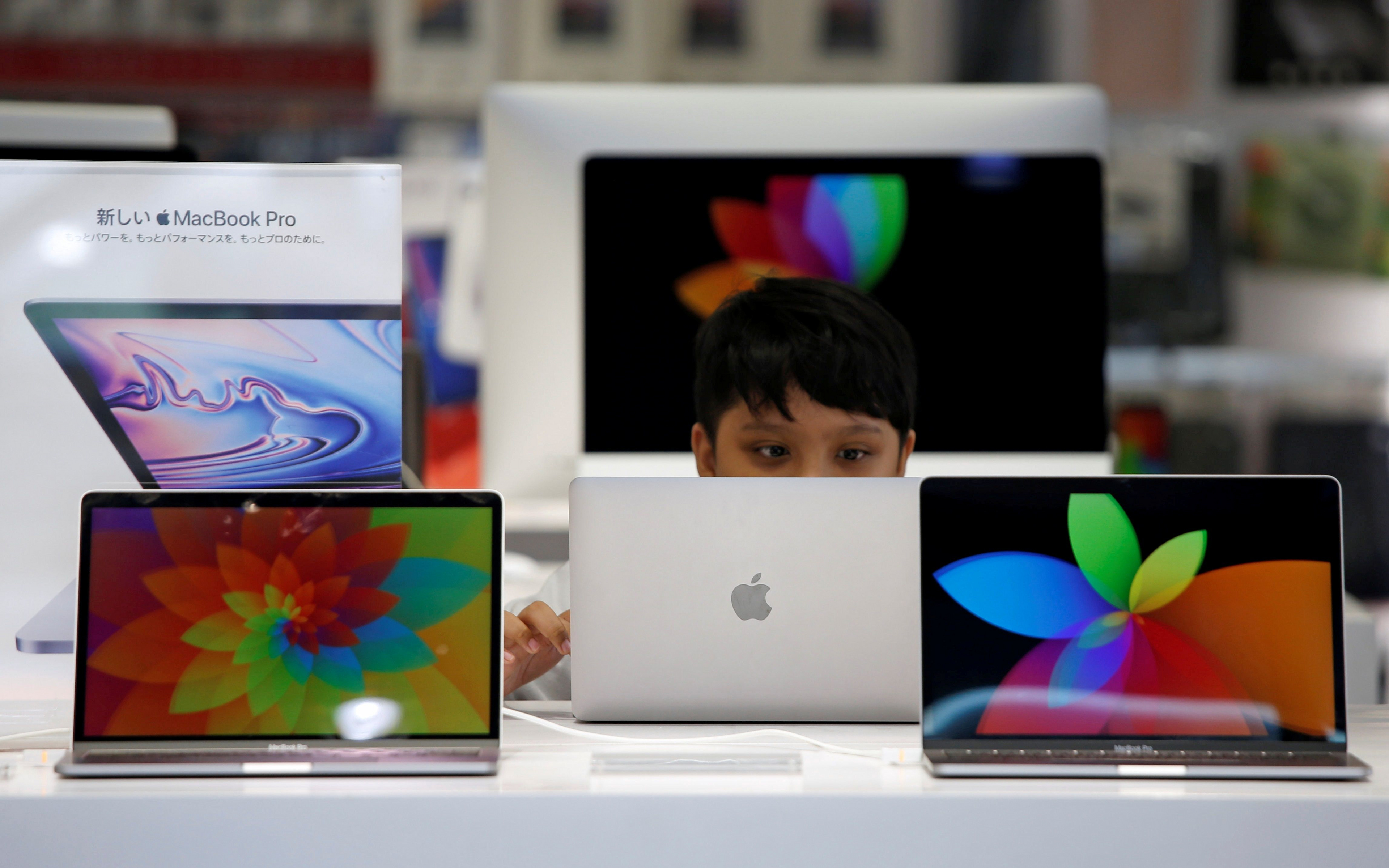 Laptop & PC Import Curb: Google, Apple, Intel, and Others Have Urged US to Push India to Reconsider Its New Rule
Global tech giants urge US to influence India's laptop import restrictions; concerns over trade relationships & supply chain impact.
19-Aug-2023 02:48 AM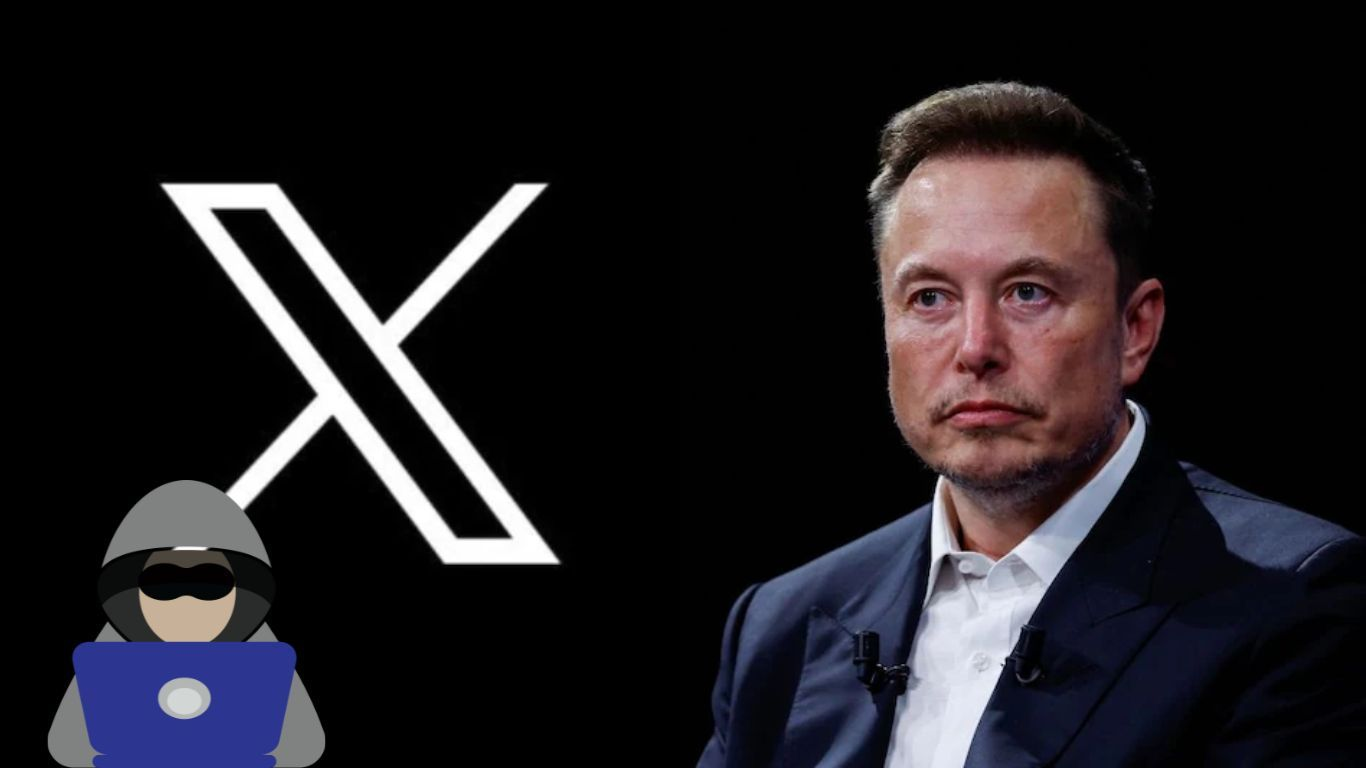 User Control vs. Online Safety: X's Block Feature Controversy
X's removal of the block feature triggered discussions about user autonomy, online harassment, and the complexities of nurturing a secure digital environment.
19-Aug-2023 01:13 AM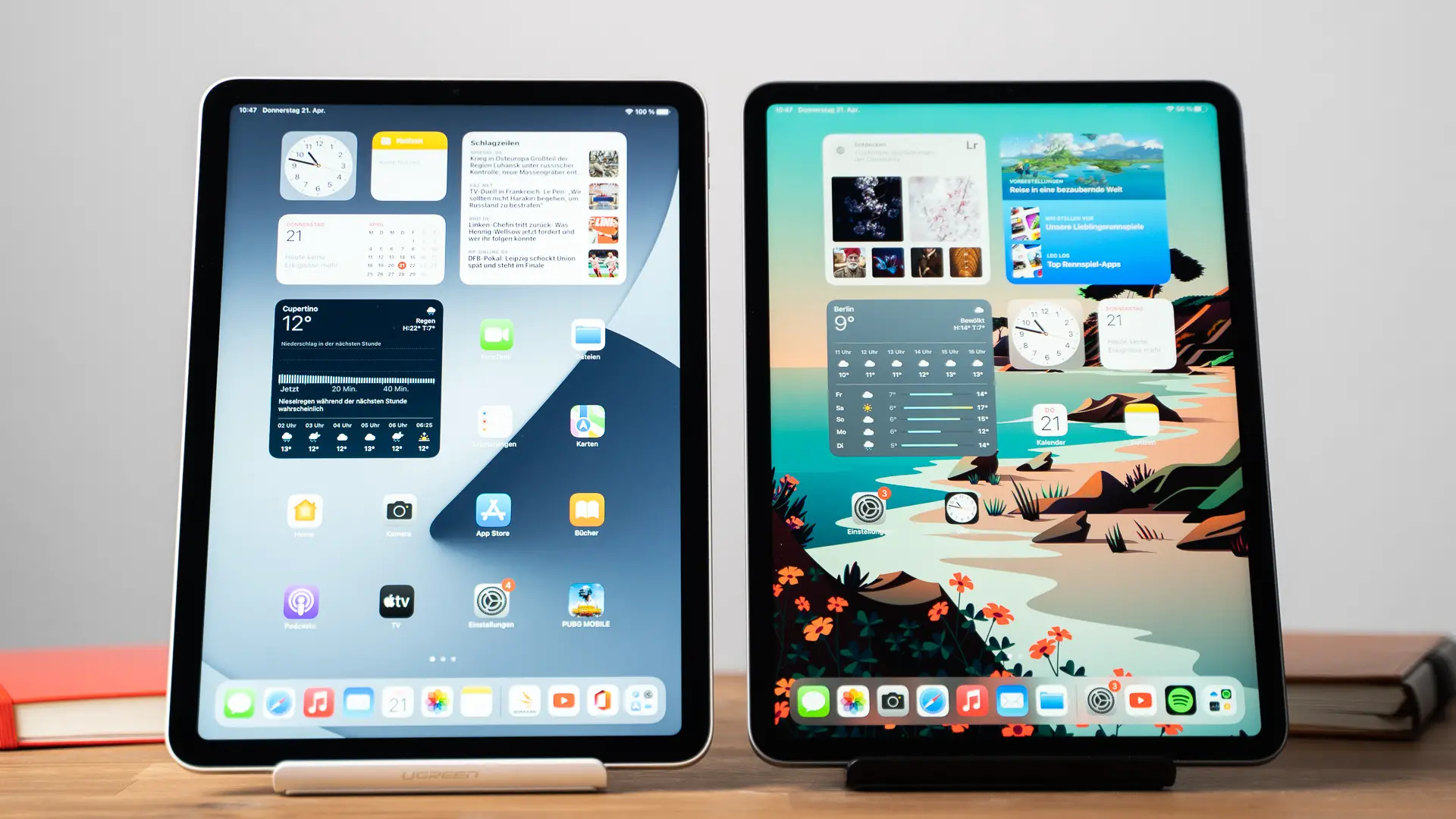 Apple Emerges as Leading Player in India's Declining Tablet Market
Apple dominates Indian tablet market with 25% share, driven by iPad 9th and 10th Gen. 5G and Wi-Fi tablets show growth amid sector shifts.
19-Aug-2023 12:52 AM
Samsung Galaxy Z Fold 5 & Galaxy Z Flip 5 Go on Sale Today: Know Launch Price, Specifications, & Discount Offers!
Samsung Galaxy Z Fold 5 and Z Flip 5 now on sale in India. Get up to Rs 18,000 benefits. Specs, prices, and features detailed for these latest foldable smartphones.
18-Aug-2023 08:07 AM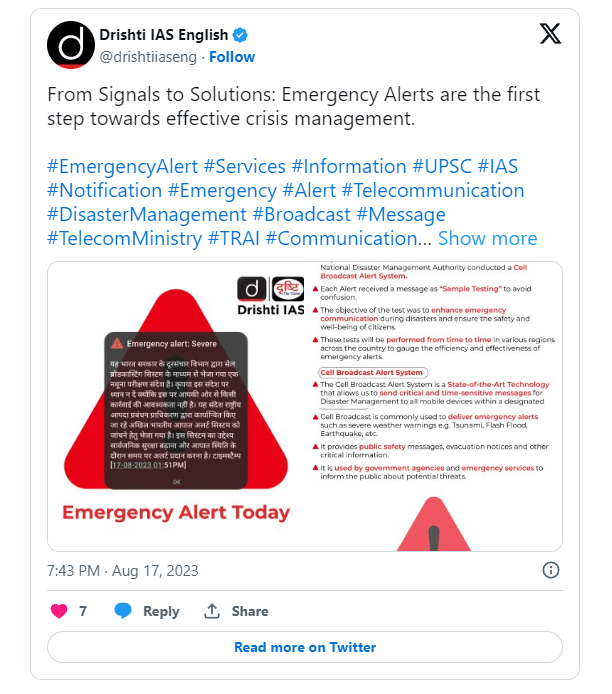 Emergency Alert! Severe: Why Do Smartphone Users in India Receive This Message From Govt?
India enhances disaster readiness with Emergency Alert System trial. Smartphone users receive test message for timely public safety alerts.
18-Aug-2023 08:00 AM