Best Window alternative to MacBook pro 2022
Posted by
Priya Singh
On
21-Jun-2022 10:02 AM
4008
If you're in the market for a new laptop, consider the MacBook Pro. But why should you accept Apple's pricey offerings? And if you're a content developer or a student, you undoubtedly need something strong and adaptable.
The MacBook Pro is an excellent choice, but it is not the only one. In this article, I have mentioned the top ten alternatives for the finest MacBook Pro for 2022. Read on for some unique choices, whether you're on a budget or simply want to explore your possibilities!
Apple's MacBook Pro is the summit of personal laptops for a selective group of creative workers. Design and usability are important factors for some of these users. Others find that sticking with the macOS operating system is unavoidable, whether due to familiarity with specific important programs or simple software requirements. And, when compared to its more portable lineup, the MacBook Air, the MacBook Pro's performance in higher configurations is difficult to top, particularly with software that runs natively on its M1 processors.
The MacBook Pro is a fantastic laptop. It is unbeatable in terms of features and specifications. However, they can be costly, prompting some to seek out one of the best MacBook Pro replacements.
However, in 2022, a MacBook Pro isn't the best solution for everyone. Premium Windows laptops have come a long way in terms of design and quality, and they have a wide range of applications among power users who want to edit photos, create and draw digitally, play games, encode and live stream videos, animate 3D models, run demanding computer-aided design (CAD) software, and much more.
MacBook Pros are pricey, which may prompt many buyers to look for alternatives. To be fair, a high price is far from an Apple exclusive in this market segment—most laptops that suit the criteria of professional users and digital content creators are on the pricier side.
This is why we went deep and compiled a list of the finest MacBook Pro alternatives for anyone who cannot afford one or is not a lover of macOS.
How to Choose the Best MacBook Pro Alternative
The best MacBook Pro alternative for your needs shouldn't require you to spend all weekend researching and losing out on other plans. In general, there are a few simple things to consider before deciding on the best MacBook Pro alternative for your needs.
Let's have a look at them:
The Essential Features of a MacBook Pro Alternative
The MacBook Pro, on the most basic level, has a luxury design and luxurious build quality, being somewhat thicker than ultraportable laptops but more portable than other laptops.
Apple currently offers the MacBook Pro in three screen sizes: 13-inch, 14-inch, and 16-inch. Windows laptops easily match those options; they come in a variety of shapes and sizes, even outstripping the Mac at 17 inches.
Windows laptops come in two varieties. Touch screens and 2-in-1 convertible designs are not features in MacBooks. Apple has not included touch screen technology in any of its laptops and has even removed the bogus Touch Bar seen over prior models' keyboards. In contrast, many, if not most, Windows laptops have both touch and non-touch displays, and many are convertibles that allow you to fold back their panels to operate in tablet mode or hold up the machine like an easel for presentations.
There are many 13- and 14-inch convertibles available in brands like HP's Envy and Spectre, Lenovo's Yoga, and Dell's XPS and Inspiron, however hybrid designs are less common in larger, more powerful laptops.
Not every user will desire a touch screen, yet it might be useful. It can make or break your experience for some creative pros—stylus support for digital manipulation or drawing can be a huge boon.
But let's get back to the actual screen. Choosing a size is a combination of personal preference, how frequently you intend to travel with your laptop, and performance requirements—the 16-inch MacBook Pro can give power that smaller machines cannot. If you only need a little extra power in your system and are considering a 13-inch MacBook Pro, the same size will suffice for a Windows system, and so on.
Apple laptop screens are also stunning, high-resolution Retina Displays that highlight the textures and colors of pictures and visual content. You'll want to meet this level of quality in your alternative, so look for a Windows laptop with a resolution higher than full HD (1,920-by-1,080-pixel).
UHD or 4K resolution (3,840 by 2,160 pixels) is becoming increasingly popular among professional systems, as is OLED screen technology, which provides more vibrant colors and better contrast, with unrivaled dark blacks when compared to more prevalent IPS panels. A growing number of systems use displays with 16:10 aspect ratios rather than the more conventional 16:9, extending 4K to 3,840 by 2,400 pixels.
The most expensive Windows laptops will offer 4K panels up to 17 inches in size. If you wish to draw digitally, seek systems that combine high resolutions or OLED technology with a touch display and pen for the best of both worlds, something MacBooks cannot provide.
What Competes with Apple's M1 Chip in the Processor Landscape?
While individuals who merely appreciate macOS and the Apple aesthetic can get by with the MacBook Air, the MacBook Pro is the choice for creative professionals who require higher horsepower and a feature set geared toward creativity. The top-tier performance will help photo and video editors, animators and virtual reality (VR) authors, music producers, and many more. Our recommendations for the best laptops for video editing, as well as our general laptop CPU purchase advice, are important here because they delve into high-end performance and feature sets.
Alternatives to AMD and Intel CPUs
For a long time, Intel's Core CPUs dominated the roost in the Windows world, but AMD has made a roaring comeback in recent years. Its Ryzen processors are particularly adept at media editing workloads.
Core i7 and Ryzen 7 processors are common in 13- and 14-inch laptops for creative professionals from Intel and AMD. Some entry-level machines may use Core i5 or Ryzen 5 processors, which are enough for day-to-day productivity but fall short of the level of power required for professional work.
Laptops 15 inches and larger will either employ Core i7 and Ryzen 7 processors or the more powerful Core i9 and Ryzen 9 CPUs. This is truly A-grade performance, and these are the chips you'd use to compete with the finest the MacBook Pro has to offer in the M1 Max.
Bottom line: If you're looking for an all-in-one to replace your 16-inch MacBook Pro, consider a Ryzen 9 or Core i9. If you can live with something less powerful, Core i7 and Ryzen 7 processors will do as alternatives to the 13-inch MacBook Pro.
If you are looking to purchase a new laptop in 2022, look for Intel's 12th Gen "Alder Lake" Core CPUs (model numbers begin with 12) and AMD's Ryzen 6000 series (model numbers in the thousands).
Apple's entry-level M1 chip, which offers eight CPU cores and manages eight software threads at once, is the only option for the 13-inch MacBook Pro. The 14-inch MacBook Pro gets the M1 Pro (which comes in two variants, with 22 or 26 total cores), while the 16-inch model gets the M1 Pro or the 10-core M1, Max. M1 chips also feature GPU cores because they handle graphics performance, but more on that later.
The Ryzen 6000 series CPUs contain six or eight cores that can process 12 or 16 threads at the same time. Intel's 12th Generation processors are a little more core-heavy: Core i5 processors have eight cores and 12 threads, while the top Core i7 and i9 models have 14 cores and 18 threads. Some of these CPU cores are labeled P (for Performance) cores and others E (for Efficiency) cores in the new 12th Gen architecture, and they serve distinct processing objectives.
Dedicated Graphics: Examining the GPU in a Laptop
A powerful GPU is essential for many of the creative activities listed here (editing video, encoding, streaming, modeling, animating, and more). Laptop graphics processing units aren't as fast as top gaming desktop graphics cards, but modern mobile GPUs still have plenty of power.
It should be noted that not every creative professional need a laptop with a discrete GPU. If your task is more processing- or data-intensive than visual, invest less in a powerful GPU and more in the processor and RAM. A laptop with integrated graphics, or at the very least a low-cost GPU, may be sufficient for your needs.
While the M1 architecture eliminates the requirement for a specialized GPU from Nvidia or AMD alongside the processor in MacBooks, a GPU from one of those two graphics titans is included in a Windows laptop. Despite AMD's efforts, Nvidia remains the dominating player with its GeForce (consumer and gaming) and RTX A series (workstation, formerly known as Quadro) GPU lines. We simply see fewer laptops with AMD GPUs.
The RTX is used by Nvidia's GeForce and A series to indicate the company's advancement, ray-tracing-capable GPUs. For animators, VFX professionals, engineers, and anyone involved in visual creation and modeling, the Quadro and A-series GPUs excel at CGI rendering and CAD applications.
The entry-level GeForce RTX 3050 and 3060 are excellent deals for moderate workloads, but the high-end RTX 3070, RTX 3070 Ti, RTX 3080, and RTX 3080 Ti outperform even Apple's M1 line.
A minor limitation is that Intel's Iris Xe integrated graphics are comparable to the more limited graphics capabilities of the 13-inch MacBook Pro. There are a few of our recommendations that use integrated graphics, but only in smaller laptops for less graphically demanding jobs.
Memory, Storage, and Networking
Memory and storage round out a laptop's internal specifications. Fortunately, this is one area where translating from Mac-land does not require much effort: All systems follow the same rule: the more the merrier. More storage allows you to save larger media files and projects, while more RAM allows your computer to perform faster.
Today, 16GB of memory is the minimum for a professional laptop. Even many general-purpose consumer notebooks now come with 16GB of RAM rather than 8GB, although demanding applications like video editing might benefit from 32GB or more. Many professional artists would not be caught dead with less than 32GB, while the most demanding workstation users may choose 64GB or even 128GB. In terms of storage, look for at least a 1TB solid-state drive, and consider 2TB or more if you work with 4K video or other large files.
Ports are up next. The average user may get by with just a couple of USB connections, but it's a different story for creative professionals. For starters, USB-C has become the standard for compact laptops, and it's much more significant for users moving huge files—the difference in data transfer speeds between USB-C and Thunderbolt is noticeable. The MacBook Pro, like most multimedia producer computers, has Thunderbolt 3 or 4 ports with USB-C connectors. Larger models will most certainly include USB Type-A connections.
But it's not only about USBs for content creators. Although you can buy USB-based monitors or use an adapter to plug a DisplayPort monitor into a Thunderbolt port, many people prefer dedicated video-out ports with either HDMI or DisplayPort connectors. Some users, particularly photographers who need to transfer photographs between their cameras and PCs, value SD card slots.
10+ Best MacBook Pro Alternatives in 2022
Dell XPS 13 OLED
Asus ZenBook 13 OLED
HP Envy 15
Lenovo ThinkPad X1 Nano
Razer Book 13
HP Spectre x360 14
HP Elite Dragonfly Max
LG Gram 16
Microsoft Surface Laptop 4
Asus ROG Zephyrus M15 GU502
Which MacBook Pro Alternative Should You Get?
We've chosen our top selections among worthy alternatives to the MacBook Pro based on the important requirements. Whether you're considering a corporate transfer from macOS to Windows, making the switch for the sake of certain applications, or selecting your first professional laptop, one of these solutions will undoubtedly meet your demands. Some are thin-and-light challengers to the 13-inch MacBook Pro, while others, like the 16-inch variant, are more akin to professional. All of them meet or exceed the basic specifications and feature criteria outlined above, and the majority of them can take you as far as you want to go.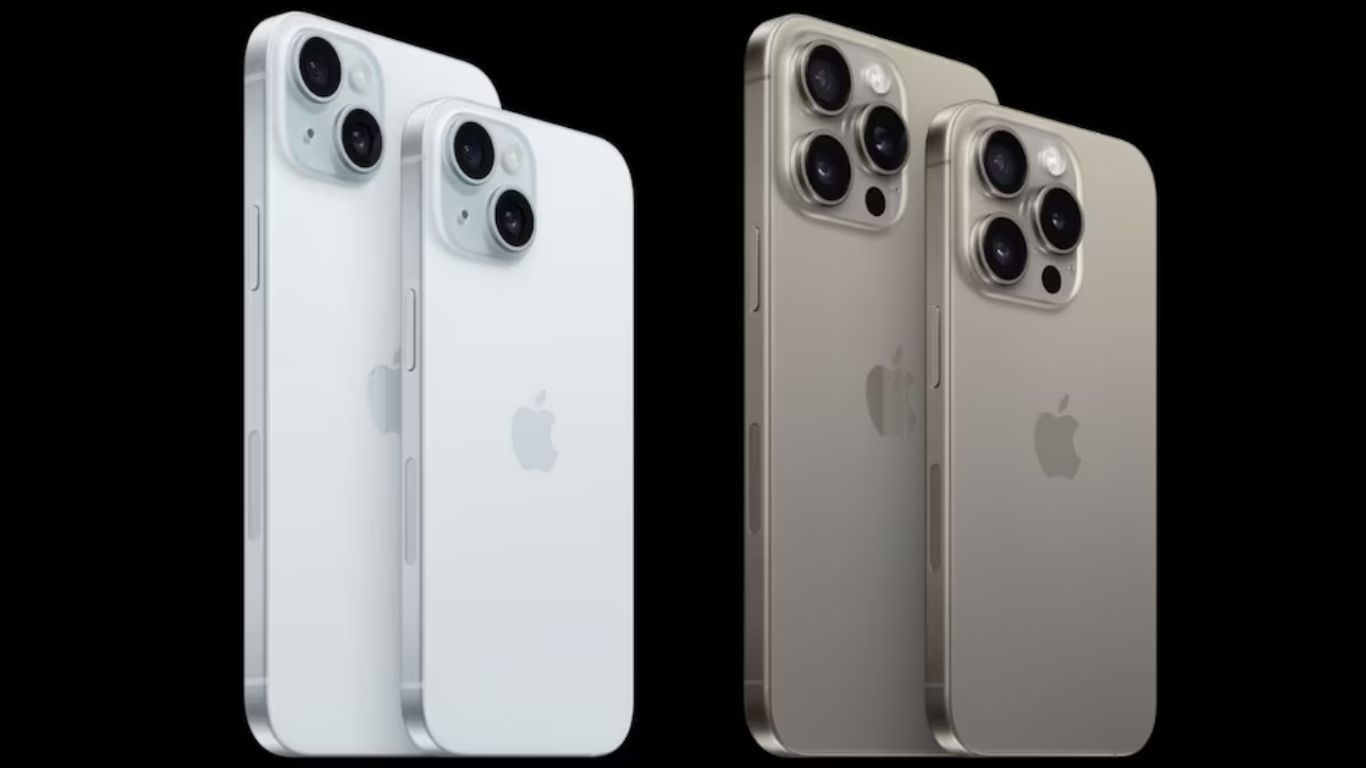 Apple iPhone 15 Series | What's the new Upgrade?
Discover the latest features and upgrades of the Apple iPhone 15 Series. Check out the iPhone 15 price and specs.
13-Sep-2023 12:16 AM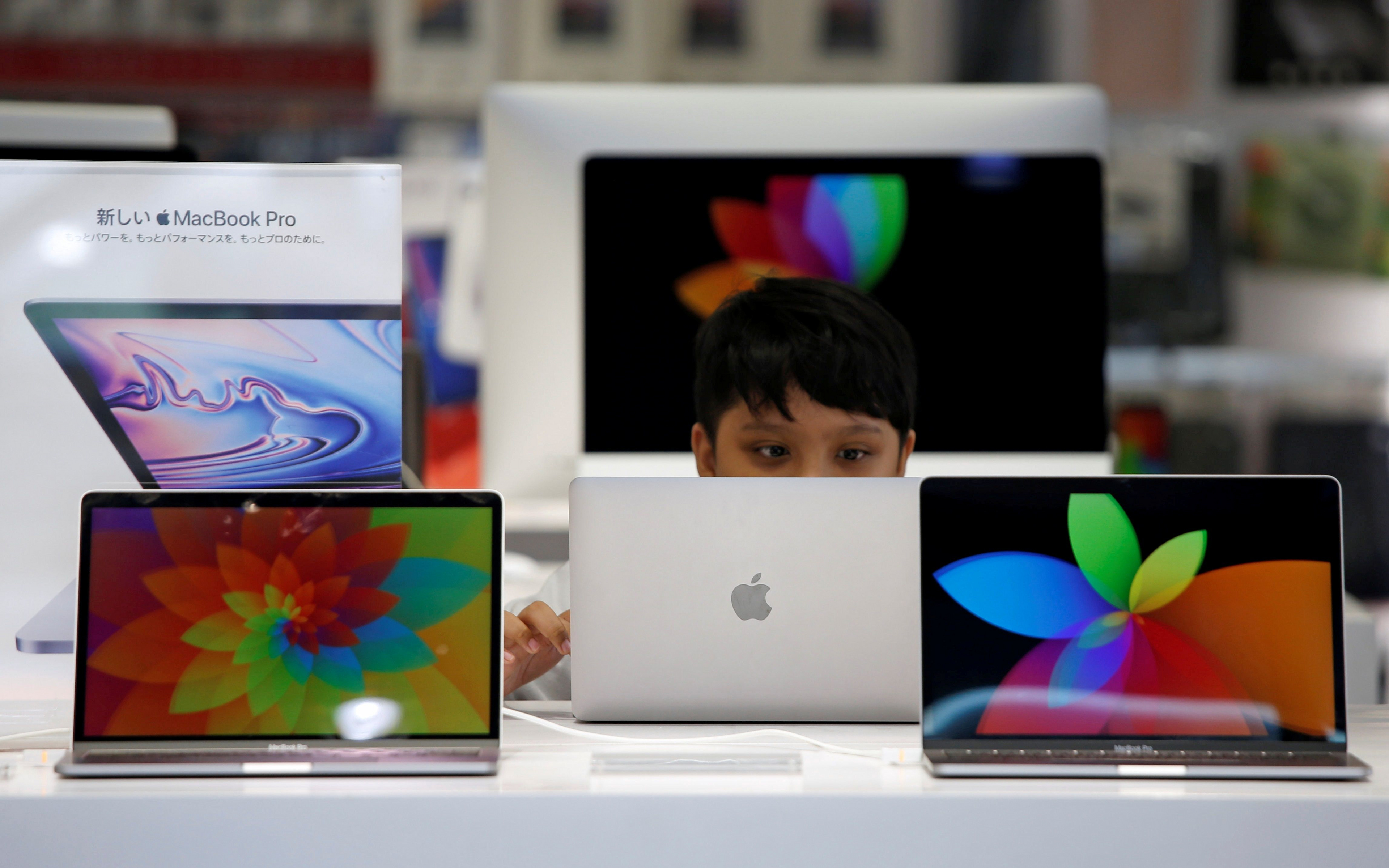 Laptop & PC Import Curb: Google, Apple, Intel, and Others Have Urged US to Push India to Reconsider Its New Rule
Global tech giants urge US to influence India's laptop import restrictions; concerns over trade relationships & supply chain impact.
19-Aug-2023 02:48 AM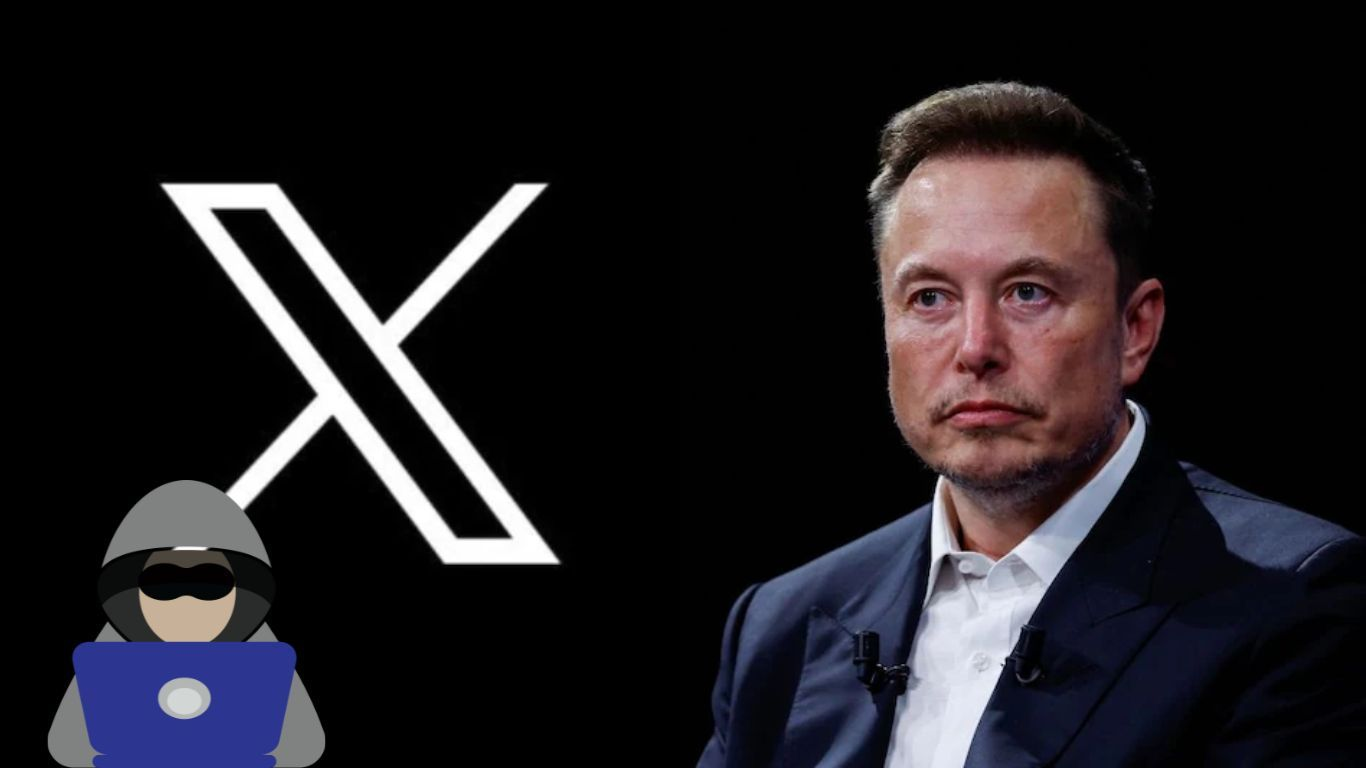 User Control vs. Online Safety: X's Block Feature Controversy
X's removal of the block feature triggered discussions about user autonomy, online harassment, and the complexities of nurturing a secure digital environment.
19-Aug-2023 01:13 AM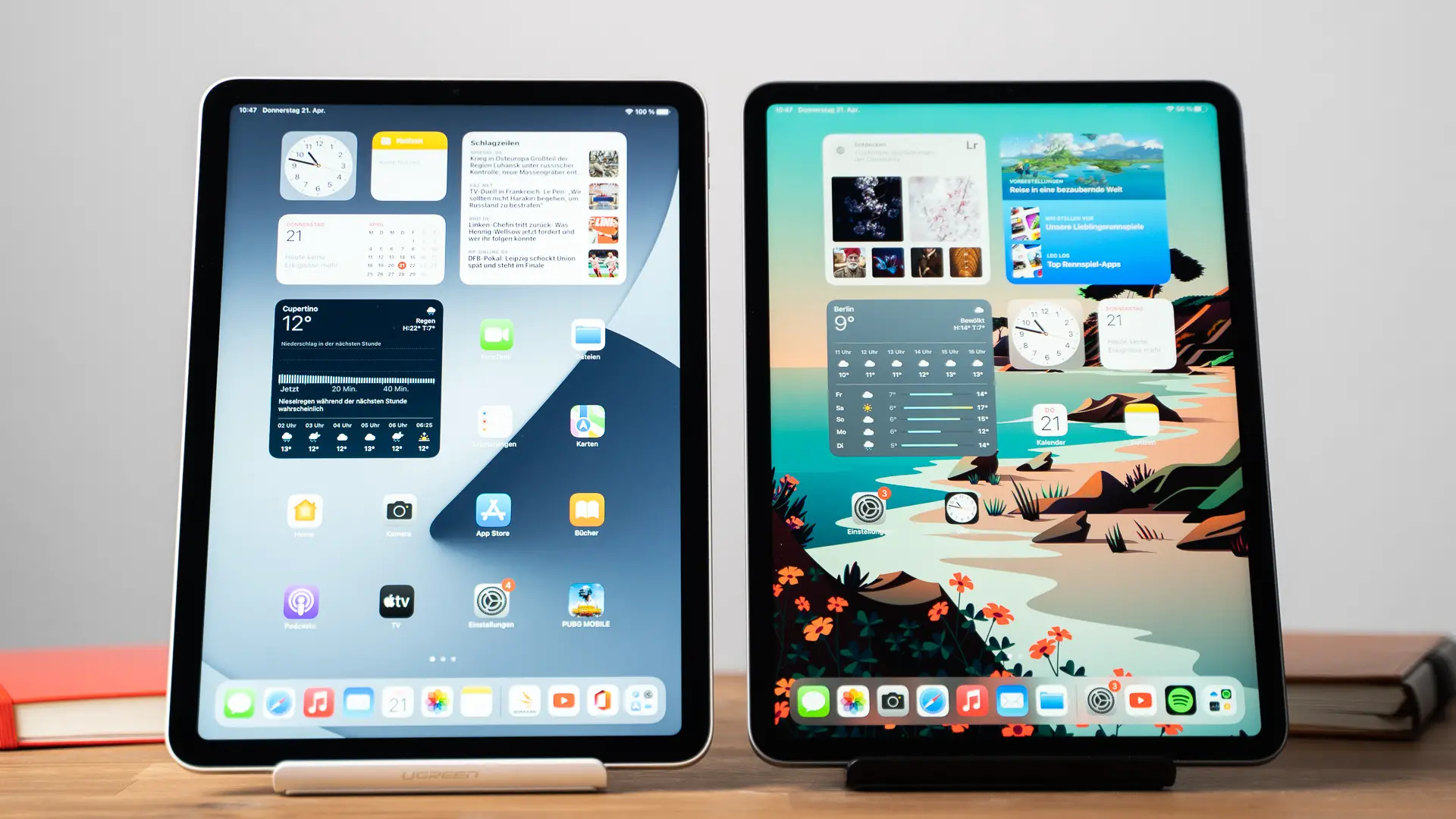 Apple Emerges as Leading Player in India's Declining Tablet Market
Apple dominates Indian tablet market with 25% share, driven by iPad 9th and 10th Gen. 5G and Wi-Fi tablets show growth amid sector shifts.
19-Aug-2023 12:52 AM
Samsung Galaxy Z Fold 5 & Galaxy Z Flip 5 Go on Sale Today: Know Launch Price, Specifications, & Discount Offers!
Samsung Galaxy Z Fold 5 and Z Flip 5 now on sale in India. Get up to Rs 18,000 benefits. Specs, prices, and features detailed for these latest foldable smartphones.
18-Aug-2023 08:07 AM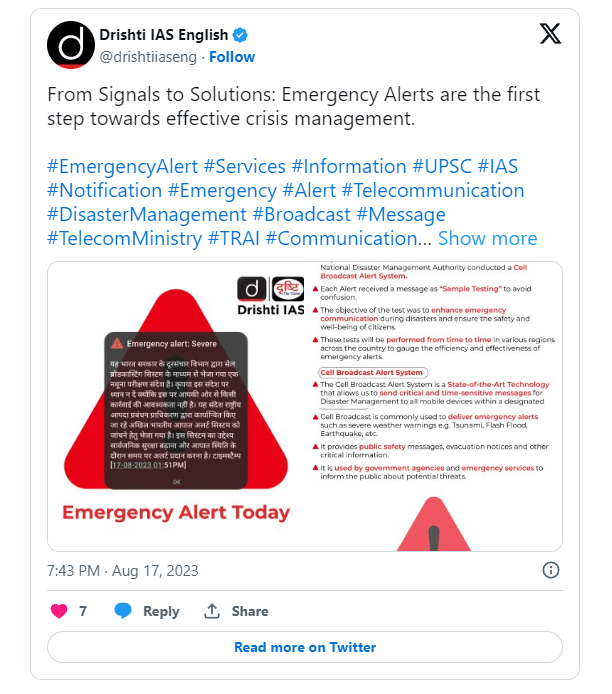 Emergency Alert! Severe: Why Do Smartphone Users in India Receive This Message From Govt?
India enhances disaster readiness with Emergency Alert System trial. Smartphone users receive test message for timely public safety alerts.
18-Aug-2023 08:00 AM