Haier Washing Machines
Posted by
Suraj
On
19-May-2022 11:29 AM
2541
It would not be wrong to say that, our lives have become a tad bit easy with the advancements in technologies. Apart from the corporate world and private jobs, household chores have become easy and interesting due to these new technologies. A great example of simplification of our household chores and the troublesome work at home made easy is the innovation of the washing machine. A washing machine is a great innovation of technology that has made the washing job more comfortable. This appliance is a crucial home device, which you can find in every home these days. And the variety that these machines come in, is amazing with the availability of semi-automatic and fully automatic washing machine from top load to front load in top brands like LG, Samsung, IFB, Whirlpool, etc. Haier is one of them which is available with around 72 models of washing machines in the Indian market.
Haier is a global electronics manufacturer which was instituted in 1984. Their washing machines have overtaken the market of many countries successfully due to their huge popularity mainly for their reliable customer service. When we talk about the Haier washing machine segment, they manufacture excellent models with innovative technology and features. They include inverter motors, conventional engines, and direct motion motors to save power, make less noise, and give an excellent wash to your clothes efficiently. Haier washing machines also have other features like delay technology, child lock, anti-bacterial technology, temperature control, etc. which makes it highly suitable for a smart home. So if you are looking for the best Haier washing machine, then this article is for you, let's have a look at some of the best models present in the Indian market.
1) HAIER 9.5 KG SEMI-AUTOMATIC TOP LOADING WASHING MACHINE(HTW95-186S, GREY)
This Haier 9.5 kg semi-automatic washing machine is perfect for large households of 5 to 7 people. This washing machine saves a lot of energy. It is primarily developed using waterfall technology to provide excellent wash results. This washing machine comes with a number of useful features, like an anti-rat mesh cover, control knobs, and a pastor base, among others. It has a rust-free cabinet that increases the wash tub's durability. The dedicated three wash routines offer the finest laundry experience for various clothing kinds. Your clothing will dry faster than ever before thanks to the wind dry feature. It aids in the removal of moisture from your garments, allowing them to dry more quickly.
It includes a Vortex Pulsator, which produces a vigorous spinning for consistent water flow and higher wash quality. The dedicated magic filter removes all lint from the washing machine for consistently excellent cleaning. Castors are affixed to the legs to make mobility easier. Limited wash programs and heavyweight are the only cons of this washing machine. With this washing machine, you will receive a 2-year complete guarantee.
2) HAIER 6.5 KG FULLY AUTOMATIC TOP LOADING WASHING MACHINE ( HWM65-707 NZP, SILVER GREY)
For its excellent features and performance, the Haier 6.5 kg fully-automatic washing machine is incredibly efficient. The silver and the maroon combo look fantastic and provide the appliance with a sophisticated appeal. It comes with a translucent reinforced lid that gives your home a premium look. The 6.5 kg capacity is excellent for 3 to 4-person families. It is highly efficient and can withstand water pressures of up to.001 MPa. This washing machine is ideal for places with limited water pressure and storage tanks that are low in height. The Oceanus Wave Drum in this washing machine gives a more energetic water flow to perfectly wash the clothing. It also aids in the gentle cleaning of sensitive textiles without causing damage. It contains a double magic filter that aids in the removal of lint from clothing. The deep cleaning pulsator makes it simple to clean large and bulky garments. It also has a gentle cleaning motion for fragile textiles. It has eight distinct wash programs for various sorts of clothing. It also has an aerial top matic function for brighter whites. Its other features include quicker drying, operation with no noise, automatic detection, and effortless operation but the exterior body is not very durable and customer service is also lacking.
3) HAIER 6 KG FULLY AUTOMATIC FRONT LOADING WASHING MACHINE(HW60-10829NZP)
This Haier fully automatic washing machine is one of the top Haier washing machines available. It has a powerful motor that boosts the appliance's efficiency. Your clothing will dry faster with the 1000 RPM spin speed. The best component uses NZP technology, which is effective at low water pressures ranging from 0.001 to 0.002 MPS. This washing machine's gasket and dispenser are built with antibacterial technology. Furthermore, the ABT gasket and detergent drawer ensure optimal safety and hygienic cleaning. It includes an LED display panel that allows you to see the settings clearly even in low-light situations. This washing machine has a slim and compact design. It has a strong, compact exterior with a glossy white finish that is ergonomically designed. It has a traditional motor and a powerful drum that scrubs your clothes flawlessly while causing less abrasion. The 6 kg capacity is great for couples or bachelors, and this item comes with a 2-year complete warranty. This washing machine has a slim and compact design. But its noise-generating operation and high maintenance cost make one think twice before buying this item.
4) HAIER 8.2 KF SEMI-AUTOMATIC TOP LOADING WASHING MACHINE(HTW82-178BK)
This Haier 8.2 kg semi-automatic washing machine is perfect for medium-sized families of 4 to 6 people. It is also regarded as one of the best Haier washing machines due to its exceptional efficiency. It has a hardened lid with Softfall Technology, which prevents the lid from dropping unexpectedly and injuring your hands. The lid is lightweight and simple to open. It comes with three different wash regimens for different types of fabrics. This washing machine has a Vortex Pulsator and Waterfall Technology that thoroughly cleans your clothes and removes tough stains. This washing machine includes a magic filter that helps to eliminate all lint from the tub and ensures consistently excellent cleaning. It has an anti-rust cabinet. In addition, the cabinet is strong and durable. The plastic exterior allows for easier cleaning and maintenance. The dedicated spray technology divides water into discrete flows, allowing the washing machine to clean more thoroughly each time. This washing machine comes with a 2-year comprehensive guarantee on the device and a 5-year warranty on the engine. But this machine gets heated after the drying and washing cycles.
5) HAIER 8.5 KG SEMI-AUTOMATIC TOP LOADING WASHING MACHINE (HTW85-186S)
The Haier 8.5 kg semi-automatic washing machine is a fantastic alternative anyone seeking for a high-performing washing machine. It has a clear cover that allows you to see the wash programs clearly. The dedicated three wash routines provide the finest washing for various textiles. A cross pulsator is included in this washing machine, which provides a vigorous spin and water flow for the best possible wash. The dedicated spray technology divides the water into two streams for consistently superior cleaning. After each wash cycle, the wind dry technology helps to remove excess water and moisture from your garments. As a result, your garments will dry faster. For families of 5 to 7 people, the 8.5 kg capacity will suffice. With this washing machine, you will receive a 2-year complete guarantee. But it is not a long-lasting product, which makes a buyer think twice.
6) HAIER 7 KG FULLY AUTOMATIC TOP LOADING WASHING MACHINE
This best Haier fully automatic washing machine gets a perfect 5-star rating and ranks first among the best Haier fully automatic and top load washing machines. It features a 360-degree design with waterfall technology, as well as a storm pulsator that provides maximum performance and a special magic filter. It is also incredibly inexpensive and simple to use in everyday life. Furthermore, it has an RPM of 810, which means it dries quickly. It also comes with 9 pre-programmed wash routines, an Oceanus wave drum with near-zero pressure, and two bionic magic filters. Its steel structure and easy-to-use features make it a good value for money, but it is a bit noisy while spinning.
We've compiled a list of the finest Haier washing machines for home use. You might consider this water for your home if you liked Haier brand products and used Haier equipment.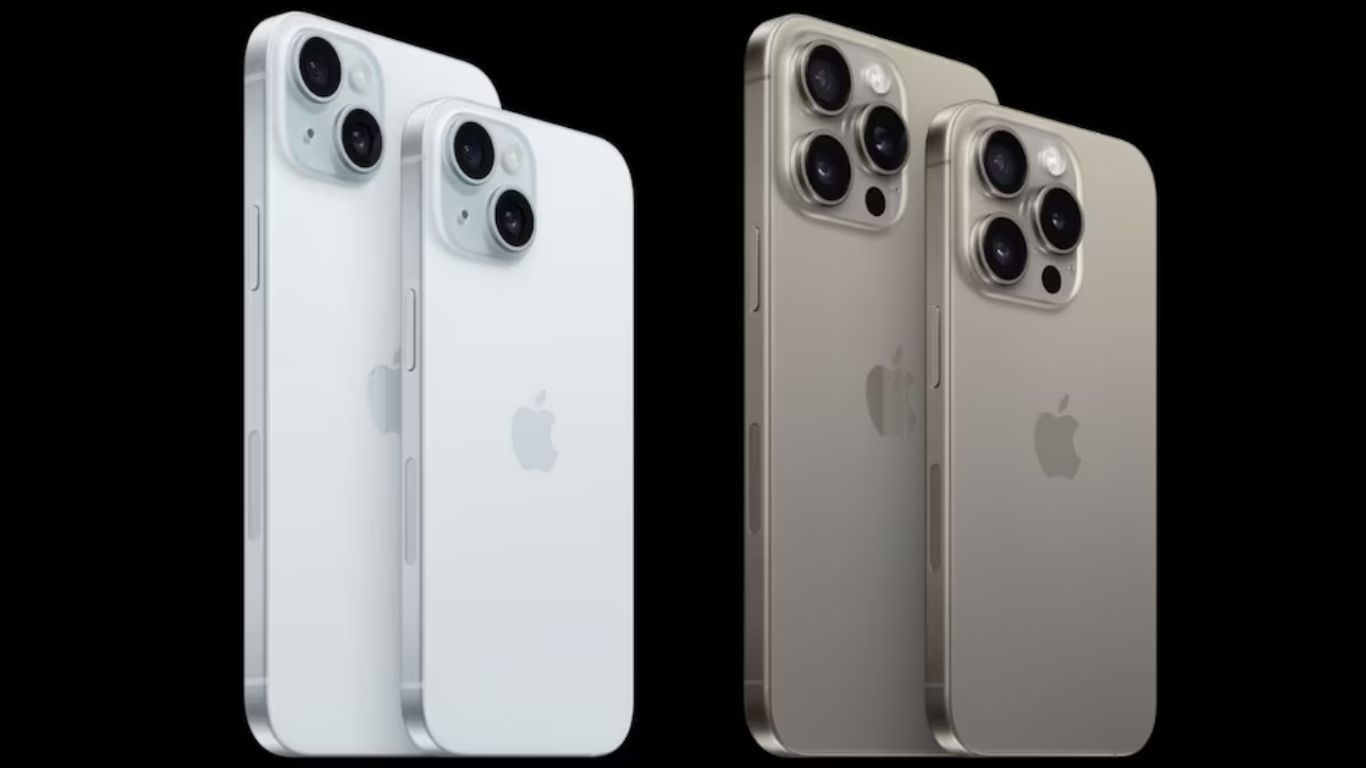 Apple iPhone 15 Series | What's the new Upgrade?
Discover the latest features and upgrades of the Apple iPhone 15 Series. Check out the iPhone 15 price and specs.
13-Sep-2023 12:16 AM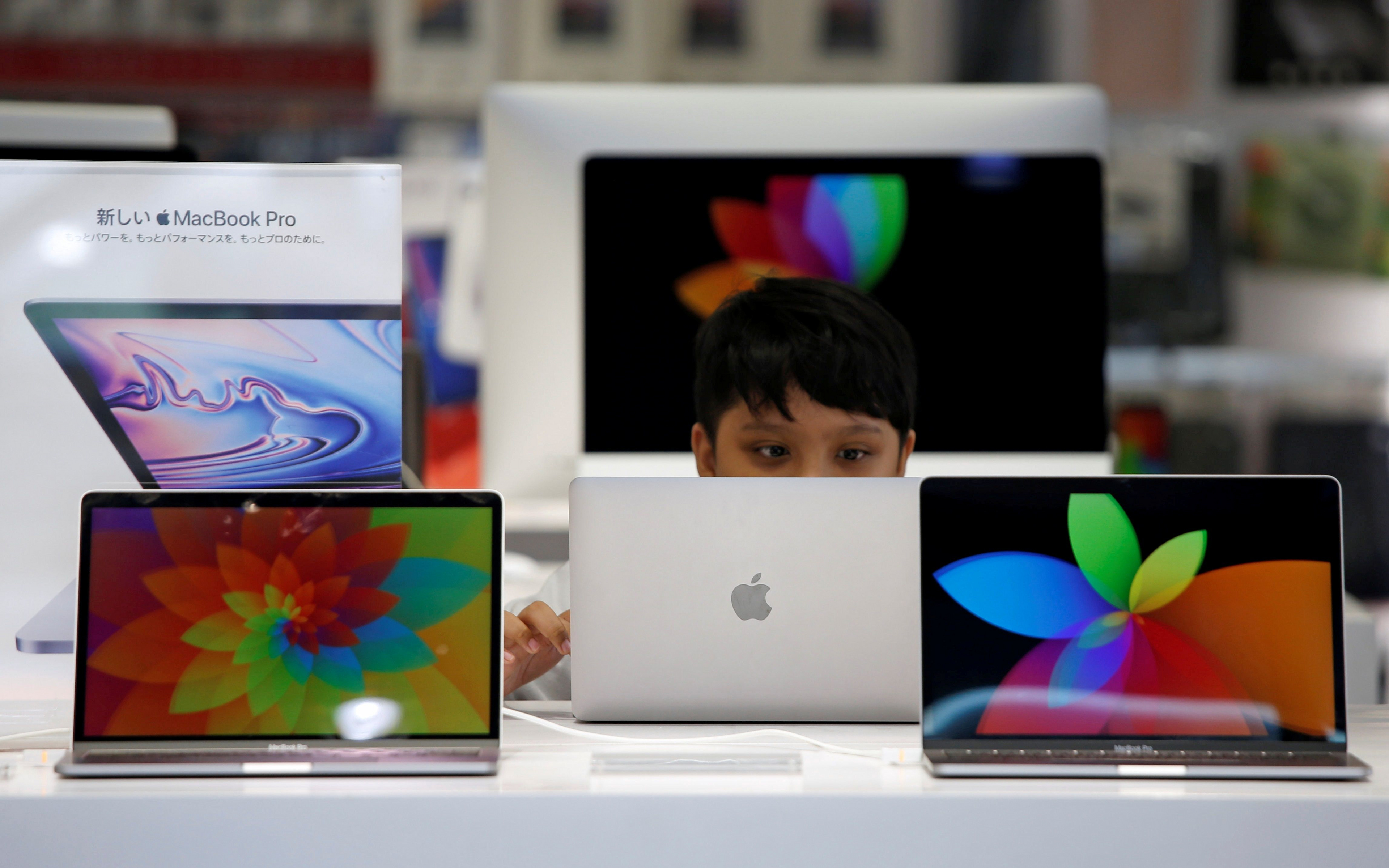 Laptop & PC Import Curb: Google, Apple, Intel, and Others Have Urged US to Push India to Reconsider Its New Rule
Global tech giants urge US to influence India's laptop import restrictions; concerns over trade relationships & supply chain impact.
19-Aug-2023 02:48 AM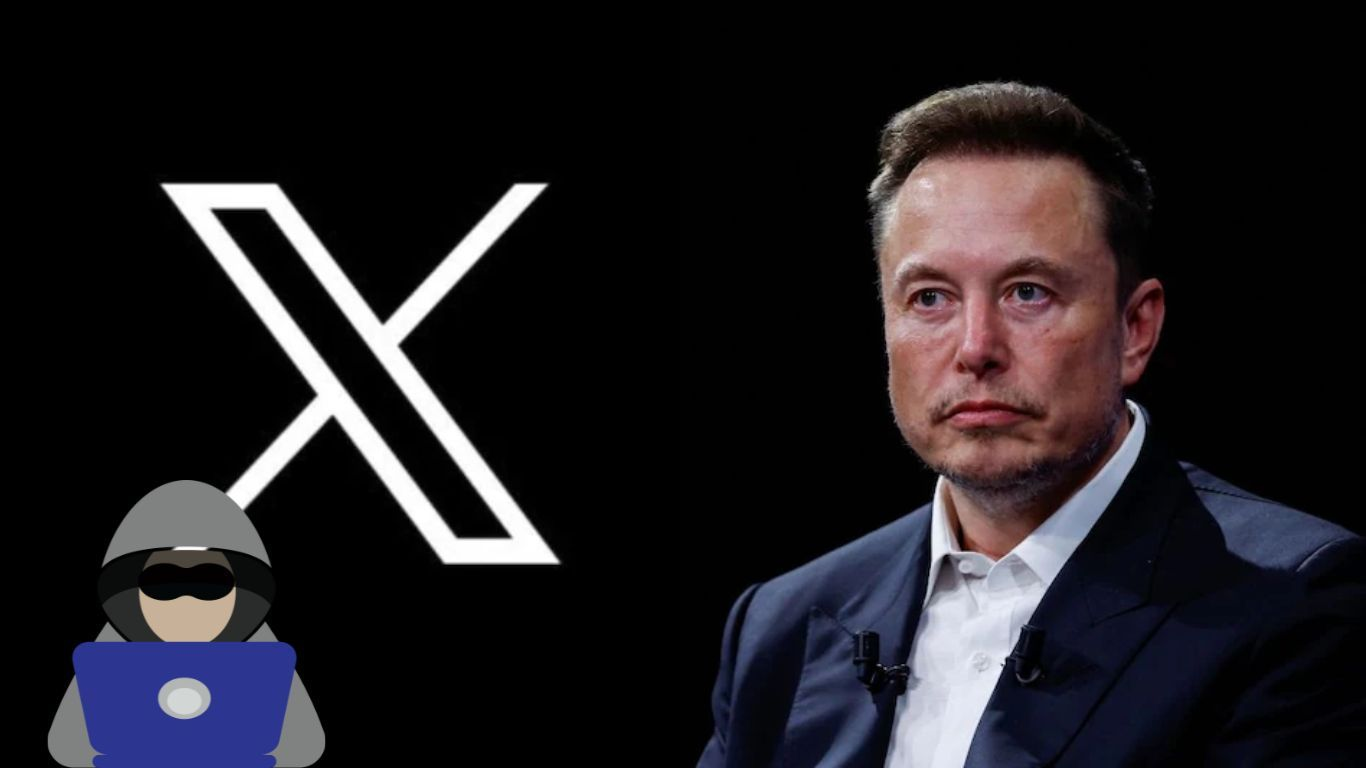 User Control vs. Online Safety: X's Block Feature Controversy
X's removal of the block feature triggered discussions about user autonomy, online harassment, and the complexities of nurturing a secure digital environment.
19-Aug-2023 01:13 AM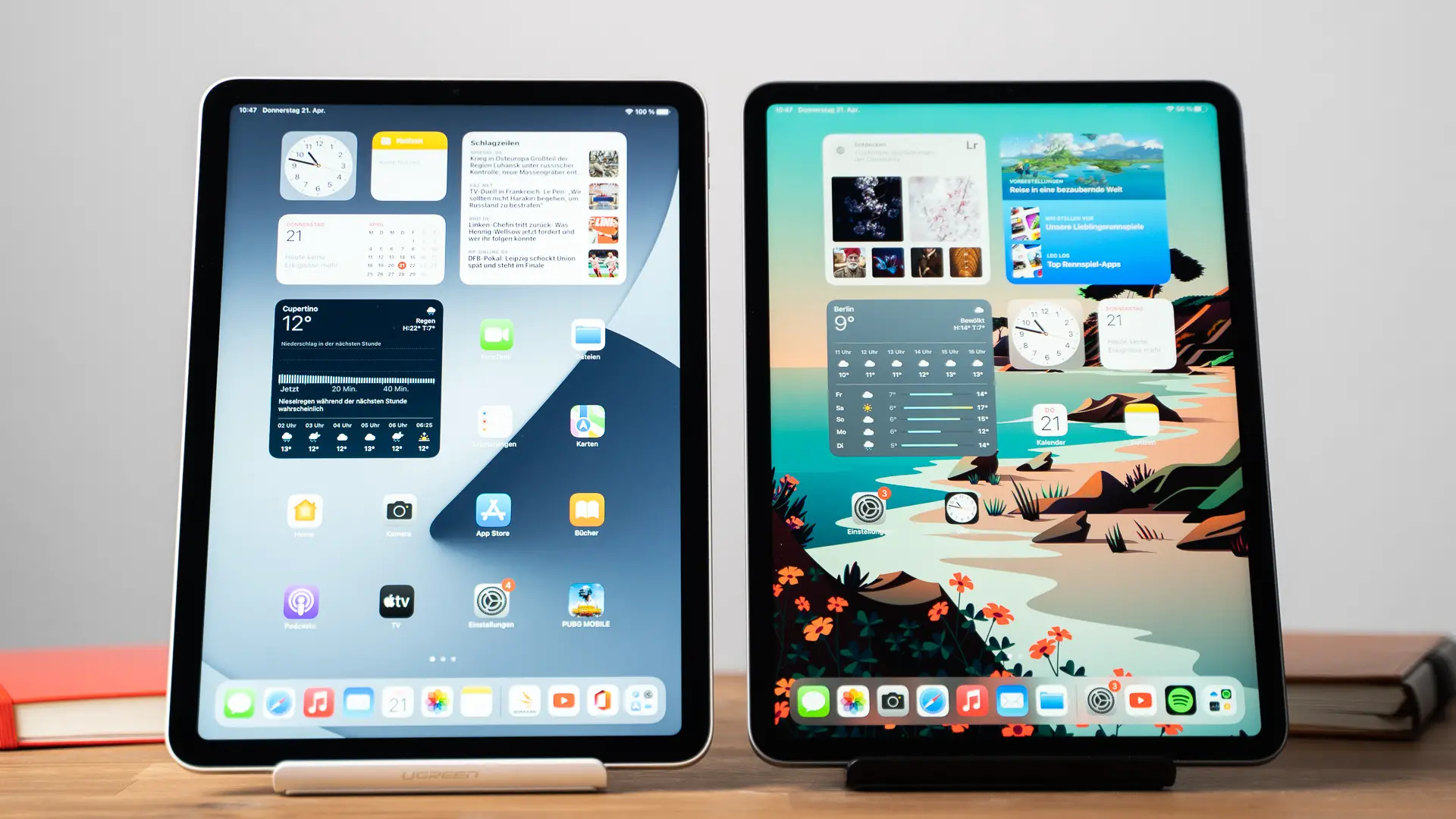 Apple Emerges as Leading Player in India's Declining Tablet Market
Apple dominates Indian tablet market with 25% share, driven by iPad 9th and 10th Gen. 5G and Wi-Fi tablets show growth amid sector shifts.
19-Aug-2023 12:52 AM
Samsung Galaxy Z Fold 5 & Galaxy Z Flip 5 Go on Sale Today: Know Launch Price, Specifications, & Discount Offers!
Samsung Galaxy Z Fold 5 and Z Flip 5 now on sale in India. Get up to Rs 18,000 benefits. Specs, prices, and features detailed for these latest foldable smartphones.
18-Aug-2023 08:07 AM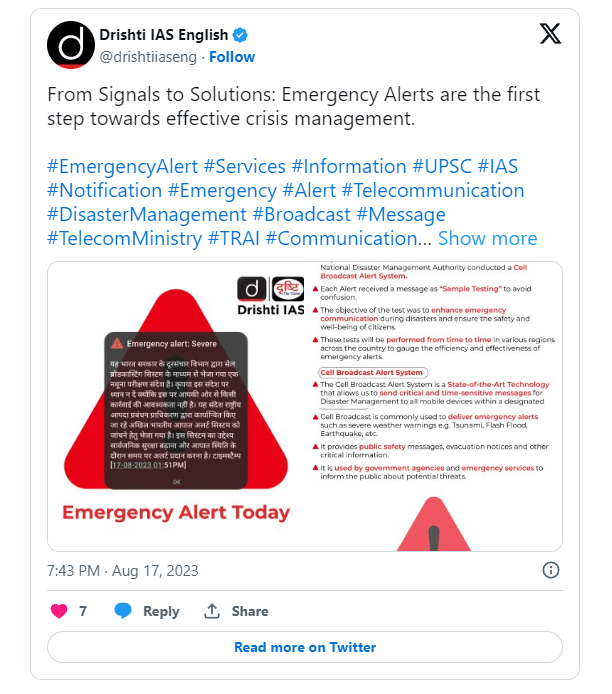 Emergency Alert! Severe: Why Do Smartphone Users in India Receive This Message From Govt?
India enhances disaster readiness with Emergency Alert System trial. Smartphone users receive test message for timely public safety alerts.
18-Aug-2023 08:00 AM