Luxury Watch collection of Hardik Pandya
Posted by
Suraj
On
03-Jun-2022 07:12 AM
2646
Hardik Pandya, an Indian all-rounder, is noted for his flamboyance on and off the field, which sets him apart from the competition. The Surat-based cricketer, who was born on October 11, 1993, is now helping his club, the Gujarat Titans, win the TATA IPL 2022. His remarkable rise in the Indian cricket team has seen him become one of Virat Kohli's go-to men in both ODI and T20 cricket. He may not have struck gold in red-ball cricket, but he still has plenty of time to make a name for himself in test cricket. Outside of cricket, the Gujarat Titans cricketer has a strong Caribbean influence, which is evident in his showy lifestyle.
This Indian all-rounder is always the hot topic when he is palying cricket. Hardik loves expensive things, whether it's a car, house and other things, he chooses to own the best. This "Rockstar" cricketer becomes the talk of the town every time he flaunts his expensive wrist watches in an instagram post. His luxurious accessories create a buzz among his fans. The photos and videos go viral in no time. With a different timepiece on his wrist in every social media post, let's have a look at the high-end watches he has, from pateks to rolexs and everything in between.
1) PATEK PHILIPPE NAUTILUS PLATINUM 5711
Hardik's most costly watch is the Patek Philippe Nautilus Platinum 5711, which is entirely constructed of platinum, with both the 40mm case and integrated band product of the foremost exotic of metals. It features 32 baguette-cut emeralds, all of which are factory set. Hour markings are manufactured from emeralds, which contrast well with the dark grey dial (often mistaken for black).The dark-dialled watch is one in all the 5711's off-catalogue versions, designated for the foremost discerning consumers. Pandya wore this Patek Philippe Nautilus Platinum 5711 with green emeralds, which is extremely unusual. The emerald baguette set dial and bezel cost more than 5 crores, making it the most exquisite item.
2) PATEK PHILIPPE NAUTILUS 18 K WHITE GOLD
Hardik Pandya and Patek Philippe watches have a long history together. Pandya wore a Patek Philippe for the first time during the IPL 2019 season, and it is a watch for special events. The dial of the Nautilus 18k White Gold model is encrusted with 255 diamonds, the dial plate is made of 18k gold, and there are three diamond hour markers. Because it has 1,343 diamonds in its belt and dial, the watch is ideal for diamond collectors. It's an incredible watch, and it's the one Hardik wears on important occasions. The price is expected to be around Rs. 2.7 crore.
3) ROLEX OYSTER PERPETUAL DAYTONA COSMOGRAPH
Hardik Pandya, the ace Indian batsman, also owns a rare Rolex Cosmograph Daytona 'Eye of the Tiger' in 18k yellow gold. Despite the fact that this 'comfort wear' was spotted virtually continually on the cricketer's wrist during the lockdown, it cost about a crore. The dial of the Rolex Oyster Perpetual Daytona Cosmograph is made of 18k yellow gold and features 36 trapeze-cut diamonds as well as 243 additional diamond inlays. The champagne sub-dials are wonderfully interlaced with black lacquer and brilliant-cut diamonds, but it's the painstaking work in the tiniest of details that makes Hardik's Cosmograph distinctive.
4) AUDEMARS PIGUET ROYAL OAK SELFWINDING CHRONOGRAPHER ROSE GOLD
In addition, the batsman has a piece from Audemars Piguet's Royal Oak series, the Selfwinding Chronograph Rose Gold, which is one of the best in the world. This watch has an 18-carat yellow gold bracelet, yellow gold hour markers, and a gorgeous luminous coating on the Royal Oak hands. It also has a Grande Tapisserie design display. Hardik paid Rs. 38 lakh for the privilege of possessing this Swiss beauty. With an elegant blue dial on a "Grand Tapisserie" pattern, it's a wonderful watch to have. It's constructed of 18-carat yellow gold and is valued at roughly Rs 38 lakhs.
5) PATEK PHILIPPE NAUTILUS 5712 R
The original does not include diamonds on the dial, as Pandya revealed during a breathtaking photoshoot, but Pandya has decided for a custom addition, bringing its value up to 1.65 crore. The moon phase and power-reserve indicator, two popular complications, give the nautical-inspired 5712R-001 a unique technical appeal and give the classic horizontally embossed dial a dynamic personality. It has an 18k rose gold case that measures 40.0 x 8.52 millimetres and is water-resistant to 60 metres, with a 240 PS IRM C LU automatic calibre within that ensures precision.The superb polish and decentralised small rotor made of 22k gold are visible through the sapphire case back.
6) AUDEMARS PIGUET ROYAL OAK OFFSHORE 18K ROSE GOLD
Audemars Piguet has reminded the planet over the years that if manufacturing exquisite timepieces is an art, they're the masters.The Royal Oak Offshore 18K Rose Gold model of Audemars Piguet worn by Hardik Pandya is an example of their greatness.The cricketer doesn't wear this special edition watch fairly often, which is understandable as long as it's one in every of his costliest timepieces.The watch is anticipated to cost between Rs. 85 and Rs. 95 lakh.
The Royal Oak, with its steel case, octagonal bezel, "Tapisserie" dial, and integrated bracelet, defied convention in 1972 and earned its proper place as a contemporary icon.
7) PATEK PHILIPPE 5740 NAUTILUS
White gold is the epitome of refinement, grace, and luxury, and it's difficult to find someone who doesn't adore it. In addition to his extensive collection of pricey wristwatches, Hardik Pandya owns a timeless Patek Philippe 5740 Nautilus calendar watch in white gold. This Patek Philippe watch boasts several features, including an ultra-thin self-winding calibre 240 Q movement and an unusual mix of technicality and a subtle sporting touch. It is expected to cost roughly Rs. 1 crore.
The Reference 5740/1 Nautilus perpetual calendar, the first Grand Complication in the Nautilus family, is a unique blend of sporting appeal and technical elegance. The case (water resistant to 60 metres) is remarkably slimline thanks to Patek Philippe's legendary ultra-thin self-winding calibre 240 Q movement, making this watch Patek Philippe's thinnest perpetual calendar. The bracelet has an unique fold-over clasp that provides more security.
8) RICHARD MILLE RM023
Apart from Rolex, Audemars Piguet, and Patek Philippe, Hardik Pandya is also the proud owner of a luxury watch from Swiss watchmaking titans, Richard Mille. The sportsman paid Rs. 87 lakh for the horological marvel, RM023. The magnificent timepiece features an 18k rose gold case with a red leather strap. In addition, we can see black sapphire and diamonds in the centre of this watch.
9) ROLEX DAYTONA STAINLESS STEEL
Even at US$ 13,000, this Rolex is the cheapest timepiece in his collection. This is the quintessential sports watch, a symbol of hard work, collaboration, and enthusiasm, all of which Pandya can empathise with in his endeavours. It has a triple dial chronograph in the classic Daytona style and is powered by an automatic movement. It also has a 70-hour battery life. His Daytona is stainless steel cased and strapped with a black bezel
There's no doubting that Hardik Pandya is the Indian cricket team's 'Rockstar' at the moment. The ace cricketer is completely in love with beautiful things, from his Lamborghini Huracan to his multi-crore property in Vadodara. His passion for high-end timepieces, on the other hand, is unrivalled, as evidenced by the fact that he wears a new high-end watch in every social media post. We hope Hardik continues to add to his impressive collection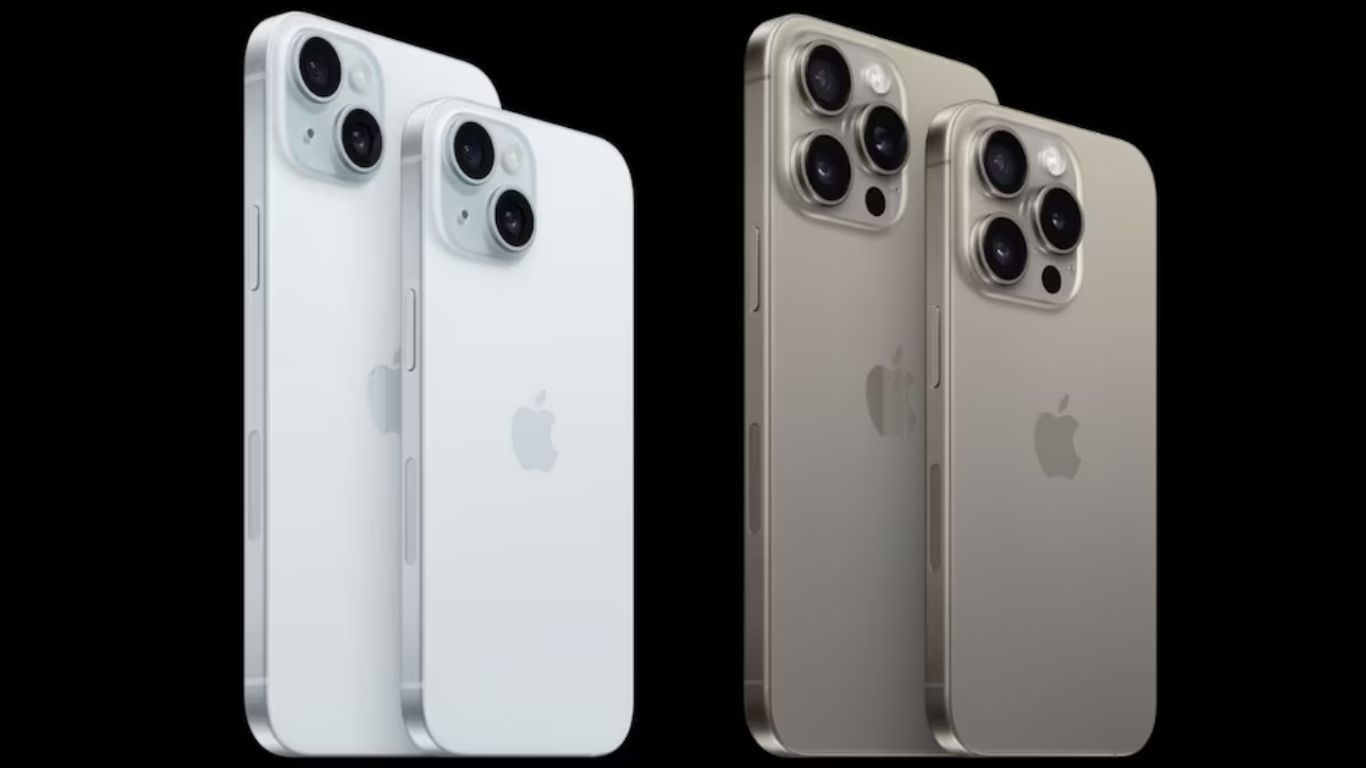 Apple iPhone 15 Series | What's the new Upgrade?
Discover the latest features and upgrades of the Apple iPhone 15 Series. Check out the iPhone 15 price and specs.
13-Sep-2023 12:16 AM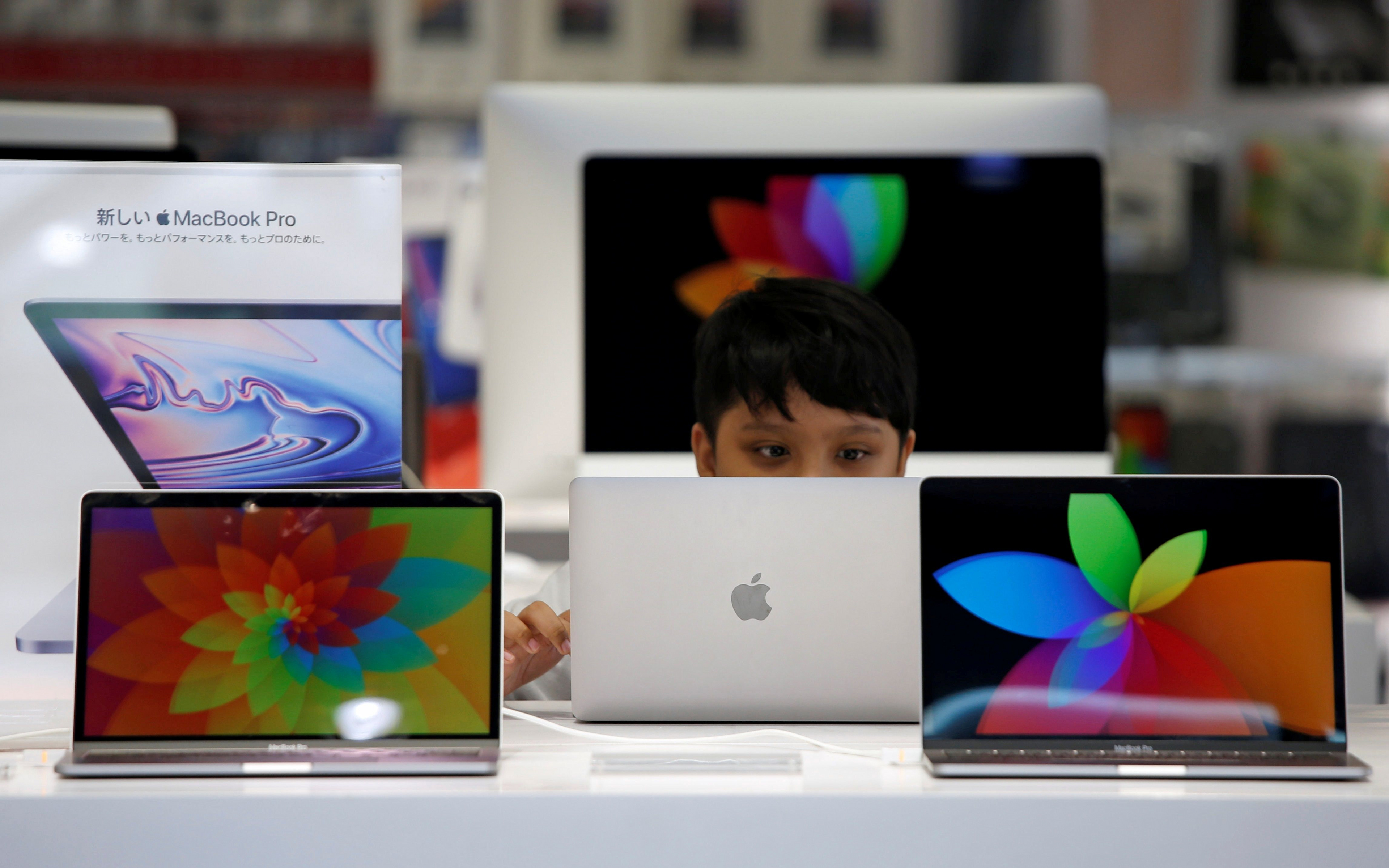 Laptop & PC Import Curb: Google, Apple, Intel, and Others Have Urged US to Push India to Reconsider Its New Rule
Global tech giants urge US to influence India's laptop import restrictions; concerns over trade relationships & supply chain impact.
19-Aug-2023 02:48 AM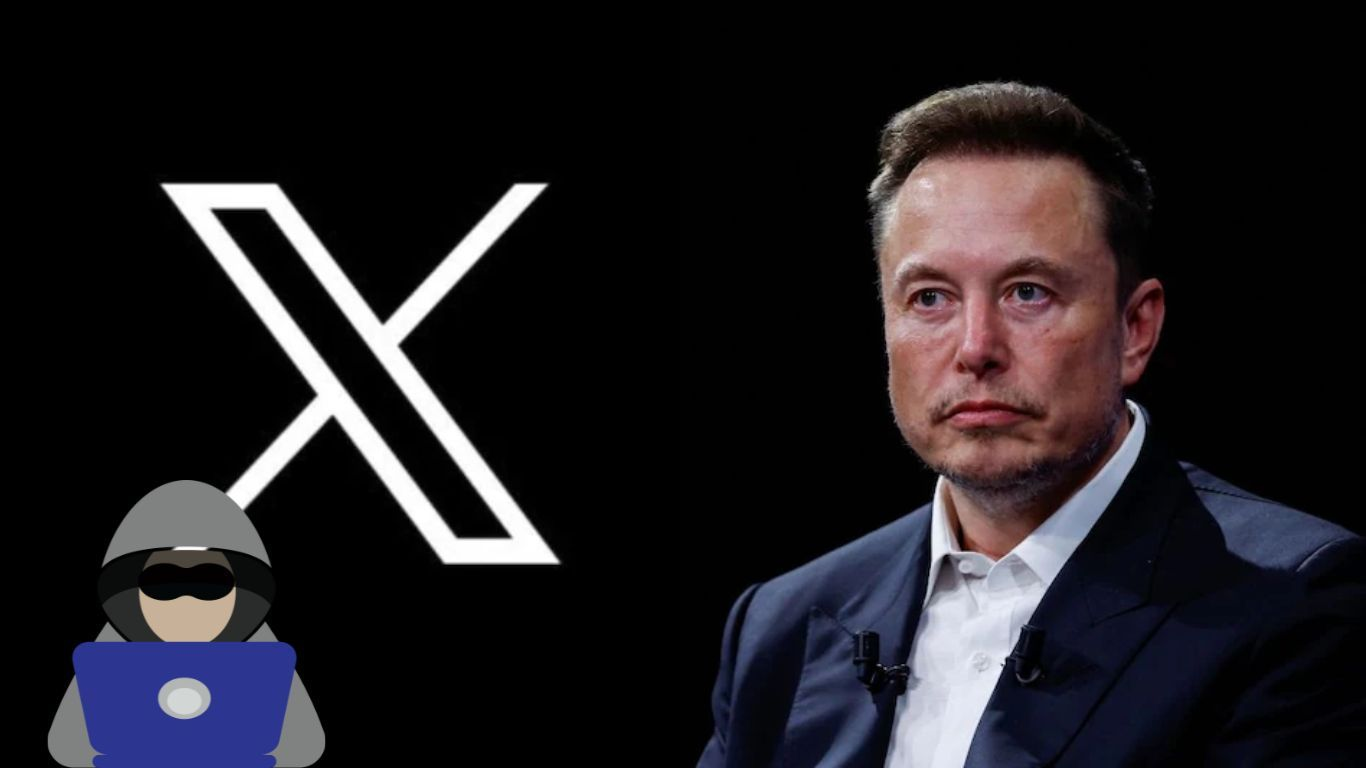 User Control vs. Online Safety: X's Block Feature Controversy
X's removal of the block feature triggered discussions about user autonomy, online harassment, and the complexities of nurturing a secure digital environment.
19-Aug-2023 01:13 AM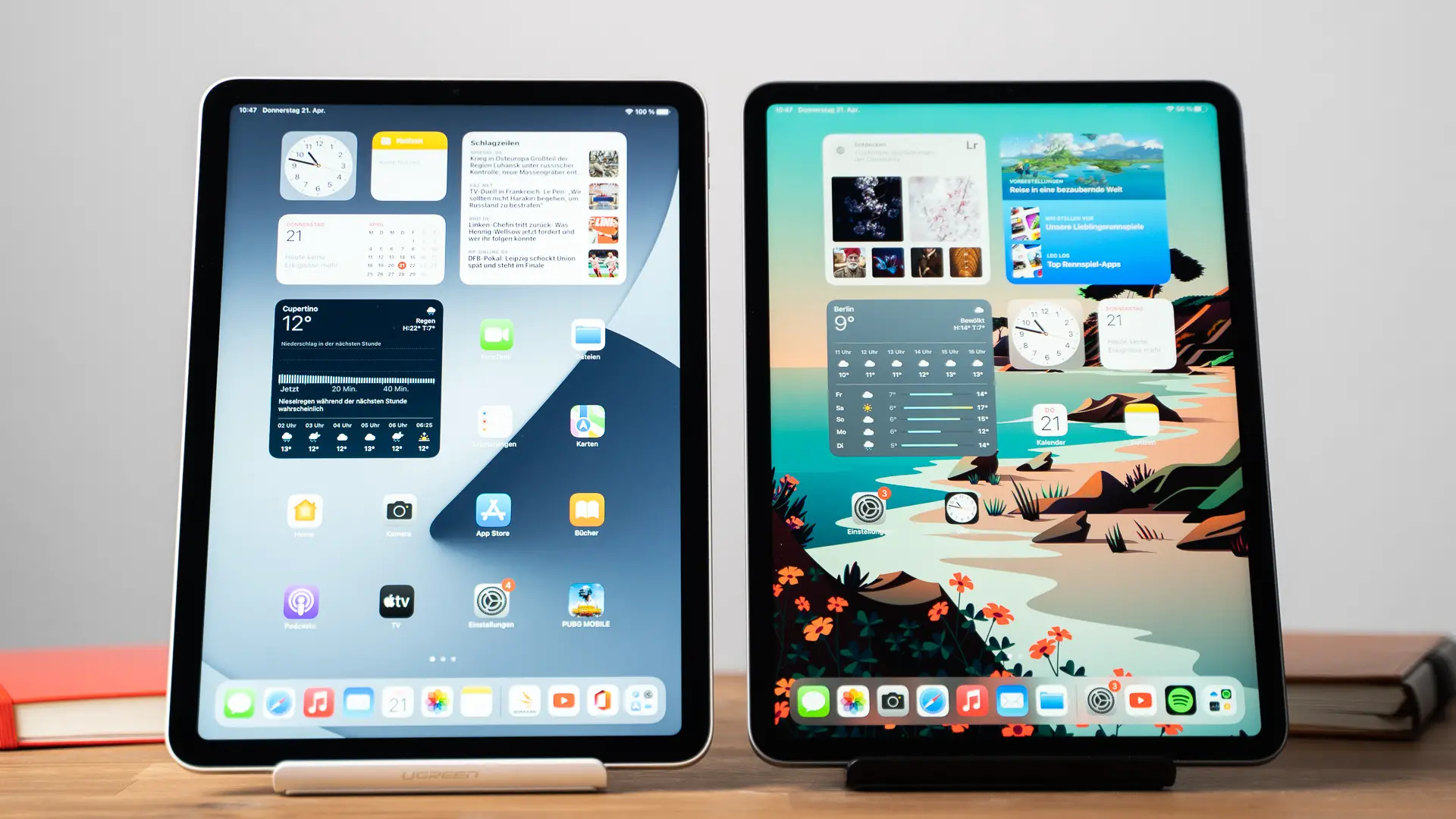 Apple Emerges as Leading Player in India's Declining Tablet Market
Apple dominates Indian tablet market with 25% share, driven by iPad 9th and 10th Gen. 5G and Wi-Fi tablets show growth amid sector shifts.
19-Aug-2023 12:52 AM
Samsung Galaxy Z Fold 5 & Galaxy Z Flip 5 Go on Sale Today: Know Launch Price, Specifications, & Discount Offers!
Samsung Galaxy Z Fold 5 and Z Flip 5 now on sale in India. Get up to Rs 18,000 benefits. Specs, prices, and features detailed for these latest foldable smartphones.
18-Aug-2023 08:07 AM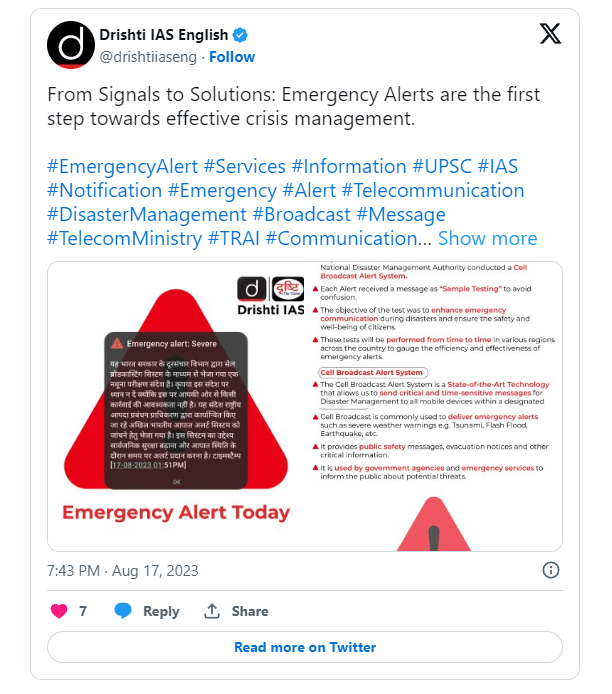 Emergency Alert! Severe: Why Do Smartphone Users in India Receive This Message From Govt?
India enhances disaster readiness with Emergency Alert System trial. Smartphone users receive test message for timely public safety alerts.
18-Aug-2023 08:00 AM