Top 5 GPS Trail Trackers For Hiking And Outdoor Needs
Posted by
Jyoti
On
17-May-2022 01:15 PM
3951
GPS hike trackers are helpful accessories while traveling, hiking, and driving cars. The GPS trackers help you understand where you are, where you are going, and when. All this information helps you complete outdoor hiking safely and more conveniently.
There are mainly two best trackers for mountains: handheld devices and smartwatches with GPS. We have included the smartwatch with GPS and handheld trackers in the top 5 outdoor trackers list. So, you can easily choose the ideal GPS hike tracker based on your requirements.
5 Best Trail Trackers for Mountains and Outdoor Environment
1. Coros Vertix GPS Tracker Watch
Coros's GPS tracker watch is one of the best trackers for mountains and hiking. It is also a durable and rugged build product that will ensure long-last use. The battery can allow you to use this trail tracker watch for up to 45 days. Also, this device can provide 60 hours of the entire GPS tracking facility. Not only this, with ultra max mode, you can use it for 150 hours just with one charge. It looks like a premium watch that improves your personality and helps you navigate locations. It also provides 24/7 heart monitoring to stay up to date and get ideal insights. If you find the best tracker for mountain hiking, it's the GPS watch you can use.
Pros
● Three navigation feature ● Waterproof and long last battery ● Track oxygen level in an outdoor environment
Cons
● Costly trail tracker watch
2. Polar Grit X Longest Range GPS Tracker
It's another best tracker for mountains and hiking and has a compass. You can use its GPS to navigate locations and get other details. Polar Grit is built with high-quality material and looks attractive. It can cover long-range locations and provide ideal tracking information. If you want to buy the longest range GPS tracker for hiking, car driving, and even other outdoor needs. It's good to buy this watch with GPS. Because it provides 40 hours of battery life while using GPS and HR tracking systems. You can get seven days of battery life when using its HR feature. Also, the bodyweight of this GPS tracker is 64 grams, which makes it a handy and portable product. The smartwatch has the facility to track uphill and downhill areas while hiking automatically.
Pros
● Automatically detect downhill and uphill location ● Long-lasting battery backup ● Attractive smartwatch with compass
Cons
● Expensive GPS tracker watch
3. Garmin eTrex GPS Tracker For Hiking
If you are searching for the best GPS trackers for mountains and hiking, you must have seen this outdoor tracker. It's unique and easy to use GPS tracking for backpacking and hiking. You can confidently rely on its GPS tracking and other details. The device has a 2.2 inches sunlight-readable display that makes it a suitable tracker for hiking. There is a 3-axis compass and barometric altimeter, and other essential systems that a tracker needs. It also supports the GLONASS satellite system to provide essential tracking information even in a challenging environment. The Garmin eTrex GPS tracking system will allow 25 hours of battery backup in GPS mode and 8GB storage to store app data. It is one of the best longest-range GPS trackers for hiking and outdoor activities. Whether you are a child or a tracking person, this device is suitable for carrying out.
Pros
● GPS and GLONASS satellite system ● Good battery backup with GPS mode ● 3-axis compass feature for tracking
Cons
● Little costly for low budget users
4. Mi Watch Revolve outdoor tracker
Mi watch is another excellent outdoor tracker for a child to elder use. It has 14 days of battery backup and tools to track heart rate, stress rate, and even sleep monitoring. This GPS tracker is a fantastic product with a 1.39 inch display if you go hiking and outdoor events. It's affordable and also comes with a durable build quality. You can connect this device with Android or iOS devices using Bluetooth 5.0. It will maintain its connection and keep providing stable tracking information. It is also a good watch for those who need a fitness watch to monitor fitness and health wellness. There are ten tracking or user modes; you can choose any based on the environment and tracking location. So, if you are already a customer of Mi or willing to buy a smartwatch with GPS, it can be a perfect product to look for.
Pros ● Bright display and appealing look ● Durable build quality with GPS ● Connect with Android and iOS devices
Cons
● No blood pressure system
5. Ross G GPS Hike Tracker
It can be an ideal GPS tracker if you love hiking mountains or tracking with your MTB bicycle. Its cycling wireless speedometer comes with GPS functionality. This device is a handheld longest-range GPS tracker that can easily fit with MTB bicycles. It has a 1.8 inch LCD to show the various data and can also allow third-party apps for data sharing. An inbuilt GPS has four satellite positioning features, including GLONASS and BEIDOU. Its water resistance technology and easy-to-fit feature make it the most prominent trail tracker for hiking. So, if you have less budget and still want to buy a durable outdoor tracker, you can consider this device and get one for yourself.
Pros
● Water-resistance technology ● Longest range GPS tracker for bicycles ● Four satellite positioning system
Cons
● Unstable connection with mobile
FAQs
How to Integrate GPS Hike Tracker with Mobile? It is a simple and easy process; still, many people face challenges while connecting a GPS tracker with a mobile. You need to enable Bluetooth on both devices and allow the pairing feature. Once you do the same, both the devices will connect, and you can use these together.
Are the Best Trackers for Mountains Free to Use?
Most of the best trackers for mountains come with free-to-use features. But some models can ask you to get an app subscription to get more features. However, most devices come with free-to-use tools in our list of best trail trackers.
Can you Use a GPS Tracker in the Car?
Yes, you can use a GPS tracker in the car as you use it with your MTB bicycle. All you need to do is keep the device in the car and connect it if required. Once you set up the device, you can track the location, car speed, and other information. However, if you need the best GPS tracker for hiking, you can consider buying Coros's GPS tracker watch. It's easy to use the tracker and comes with a long last battery backup.
Which is the Best GPS Tracker for Biking and Hiking?
If you need a handheld GPS tracker, you can look for Garmin eTrex GPS Tracker. It can easily connect with your bike and bicycle using any amount. Also, you can easily carry it throughout the hiking in your pocket, and it will not be lost.
Conclusion
GPS tracking systems are suitable for kids and the elder who want to get a convenient tracking experience. These devices provide much information, including heart rate, sleep time, speed, uphill, downhill, etc. So, if you love tracking in the mountains, you can check out our list of top 5 outdoor trackers and choose the one that fits your needs and budget. Because all of them are high-performing and durable GPS trackers with easy-to-use interfaces. You will get product information and make your tracking experience more enjoyable.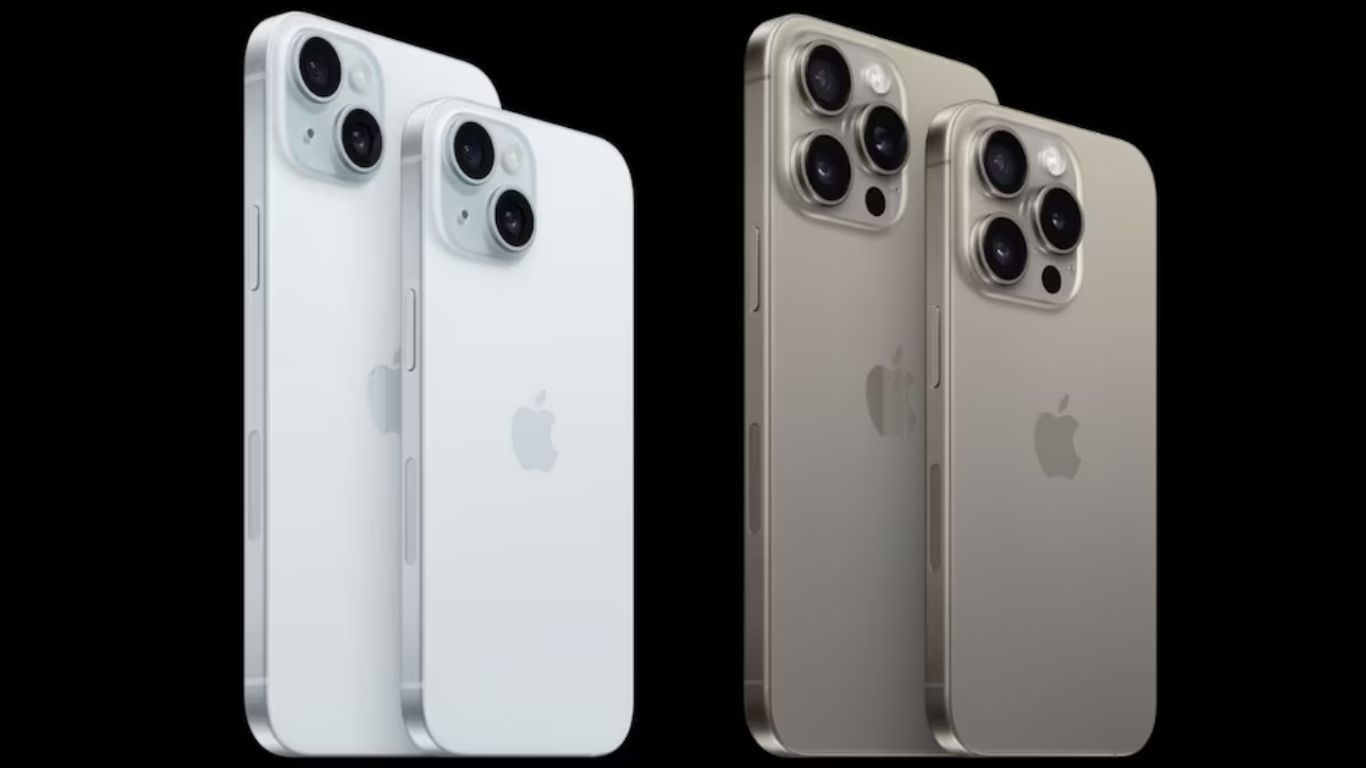 Apple iPhone 15 Series | What's the new Upgrade?
Discover the latest features and upgrades of the Apple iPhone 15 Series. Check out the iPhone 15 price and specs.
13-Sep-2023 12:16 AM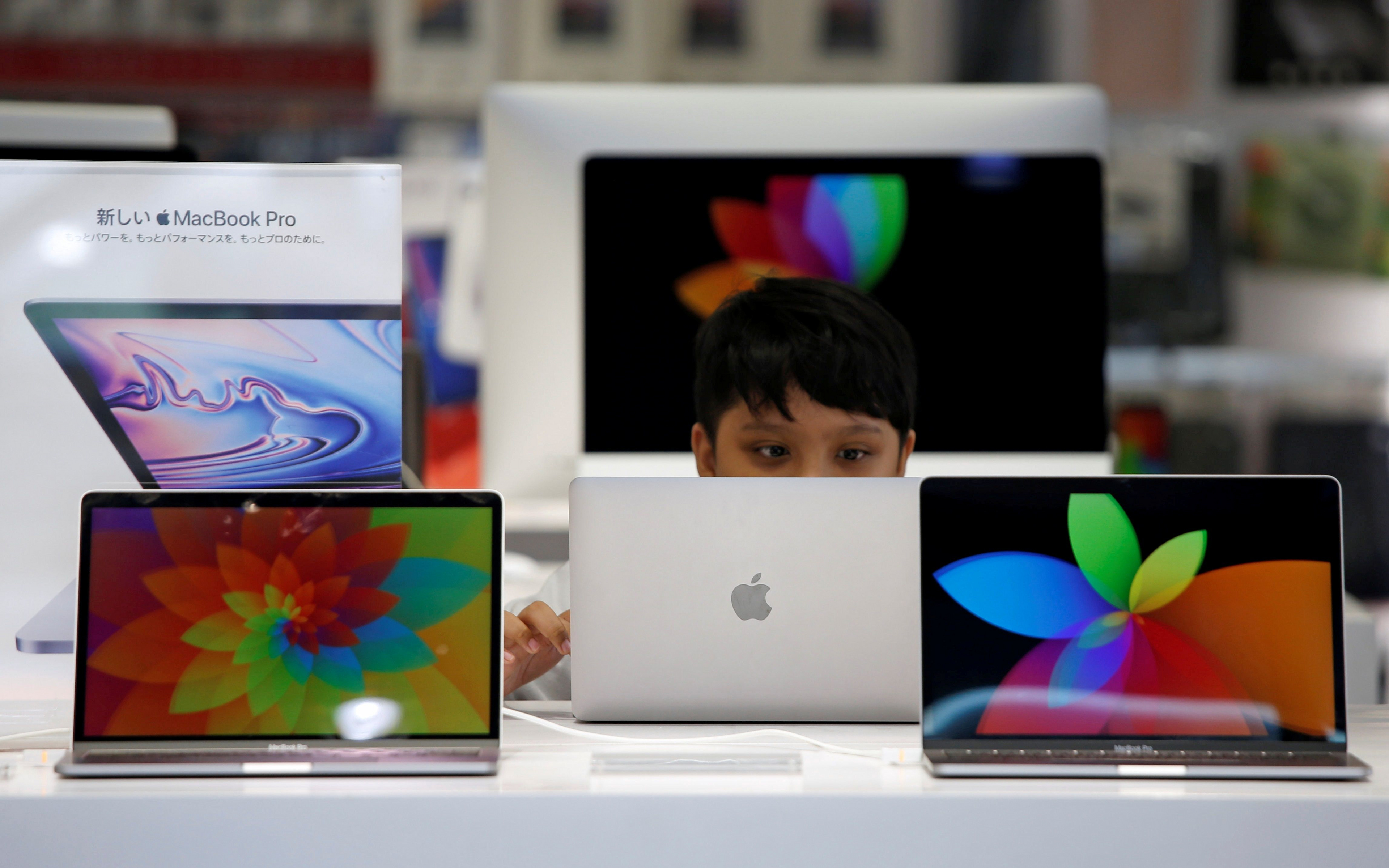 Laptop & PC Import Curb: Google, Apple, Intel, and Others Have Urged US to Push India to Reconsider Its New Rule
Global tech giants urge US to influence India's laptop import restrictions; concerns over trade relationships & supply chain impact.
19-Aug-2023 02:48 AM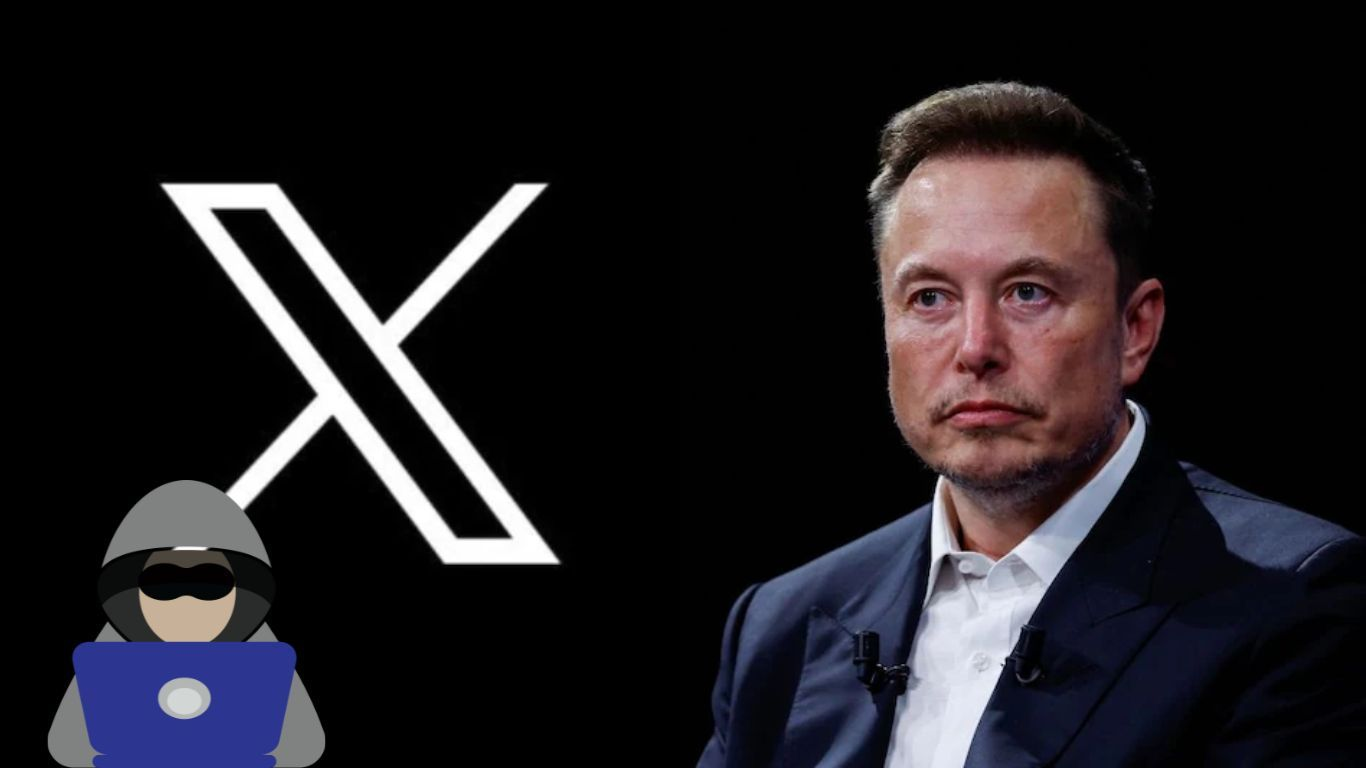 User Control vs. Online Safety: X's Block Feature Controversy
X's removal of the block feature triggered discussions about user autonomy, online harassment, and the complexities of nurturing a secure digital environment.
19-Aug-2023 01:13 AM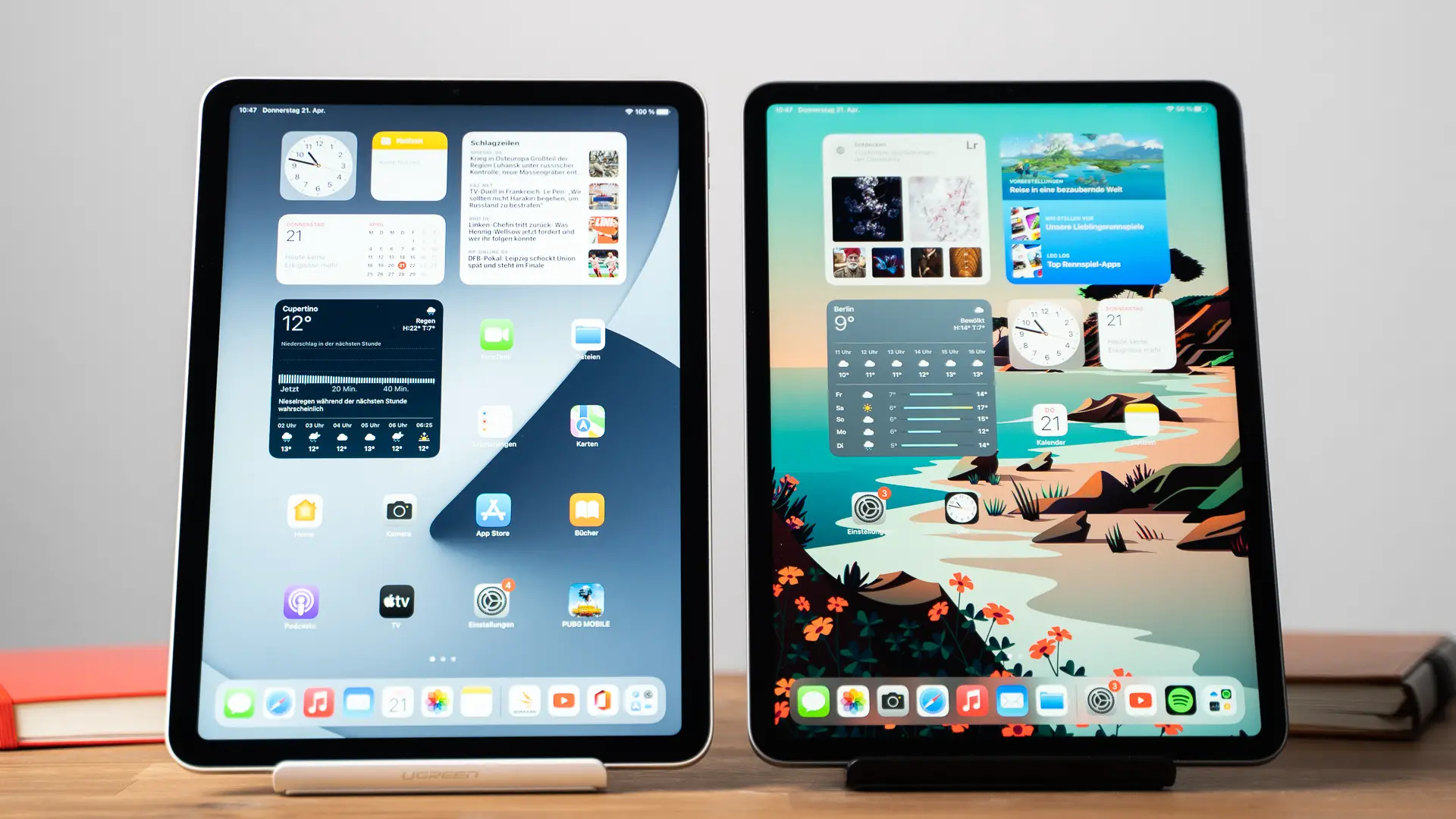 Apple Emerges as Leading Player in India's Declining Tablet Market
Apple dominates Indian tablet market with 25% share, driven by iPad 9th and 10th Gen. 5G and Wi-Fi tablets show growth amid sector shifts.
19-Aug-2023 12:52 AM
Samsung Galaxy Z Fold 5 & Galaxy Z Flip 5 Go on Sale Today: Know Launch Price, Specifications, & Discount Offers!
Samsung Galaxy Z Fold 5 and Z Flip 5 now on sale in India. Get up to Rs 18,000 benefits. Specs, prices, and features detailed for these latest foldable smartphones.
18-Aug-2023 08:07 AM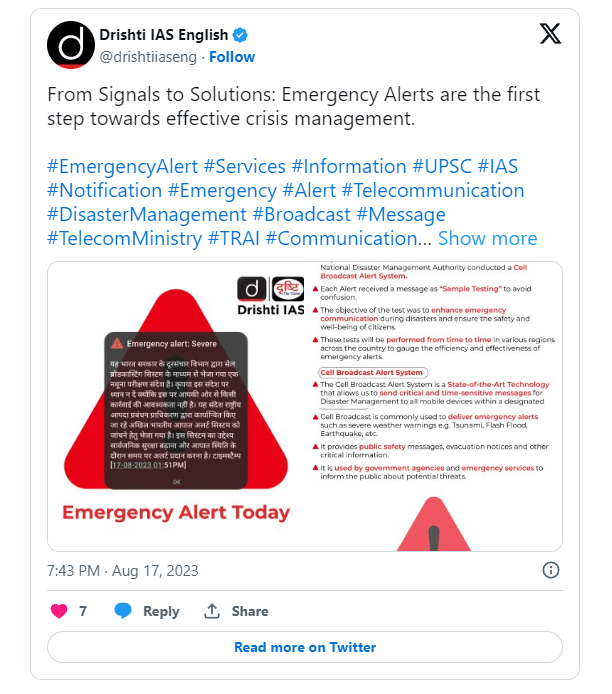 Emergency Alert! Severe: Why Do Smartphone Users in India Receive This Message From Govt?
India enhances disaster readiness with Emergency Alert System trial. Smartphone users receive test message for timely public safety alerts.
18-Aug-2023 08:00 AM