Who will win the race for 5G auction - Airtel, Vodafone Idea, or Reliance?
Posted by
Priya Singh
On
15-Jun-2022 08:45 AM
4921
Finally, India's long-awaited 5G spectrum auction is going to take place
The Union Cabinet, led by Prime Minister Narendra Modi, has accepted a proposal from the Department of Telecommunications to conduct an auction in which successful bidders would be given a spectrum for offering 5G services to the general public and businesses.
By the end of July 2022, a total of 72097.85 MHz of spectrum with a 20-year validity term will be placed up for sale. Spectrum in the Low (600 MHz, 700 MHz, 800 MHz, 900 MHz, 1800 MHz, 2100 MHz, 2300 MHz), Mid (3300 MHz), and High (26 GHz) frequency ranges will be auctioned.
Telecom service providers are planning to use the Mid and High band spectrum to bring out 5G technology-based services with speeds and capacities that are estimated to be 10 times faster than what is now feasible with 4G services.
The Cabinet also decided to allow the creation and development of 'Private Captive Networks' to spur new-age industry applications such as machine-to-machine communications, Internet of Things (IoT), and Artificial Intelligence (AI) in the automotive, healthcare, agriculture, energy, and other sectors.
Reforms will help telecommunications corporations.
Spectrum is an essential component of the overall 5G ecosystem. The government has already established a 5G test-bed in eight of India's premier technical institutes in order to accelerate the country's adoption of 5G technology.
The 'Indigenous 5G Testbed' project is a long-term undertaking involving a team of more than 50 academics and engineers situated on the IIT-M campus. The Department of Telecommunications (DoT) is supporting a large-scale 5G initiative with the goal of creating a test bed that is as similar to a real-world 5G deployment as possible. Many commercial installations are based on this testbed.
The profits of the telecom sector changes announced in September 2021 would be used to fund the spectrum auction, according to the government. Zero Spectrum Usage Charges (SUC) on spectrum bought in the future auction are part of the changes. This is expected to save service providers a significant amount of money on telecom network operating costs. Furthermore, the necessity to present a financial bank guarantee equal to one yearly installment has been removed.
Furthermore, for the first time ever, successful bidders are not required to make an advance payment. Spectrum payments can be made in 20 equals yearly installments, payable in advance at the start of each year.
This is projected to reduce the cost of doing business in this industry by dramatically easing cash flow constraints. After ten years, the bidders would have the option to surrender the spectrum with no more obligations for balance payments.
Many telecom carriers were forced into bankruptcy as a result of India's contentious 2G spectrum auction under the previous UPA administration.
The availability of enough backhaul spectrum is also required for the deployment of 5G services. To satisfy backhaul demand, the Cabinet has agreed to award Telecom Service Providers two 250 MHz E-band carriers on an interim basis. In addition, the Cabinet resolved to increase the number of classic microwave backhaul carriers in the existing frequency bands 15, 18, and 21 GHz bands.
The advantages of 5G
The PLI (Production-Linked Incentives) programs for mobile phones and telecom equipment, as well as the introduction of the India Semiconductor Mission, are intended to contribute to the development of a robust ecosystem in India for the launch of 5G services.
The telecommunications regulator The Telecom Regulatory Authority of India (TRAI) suggested a 39 percent cut in the reserve or floor price for 5G spectrum sales for mobile services in April.
The competition will be dominated by telecom service companies Vodafone Idea, Bharti Airtel, and Reliance Industries' Jio Infocomm.
5G networks will be faster, have lower latency, and have more capacity than 4G LTE networks. It is one of the world's fastest and most reliable technologies. 5G offers faster downloads, less latency, and a major change in how we live, work, and play. The future 5G services have the ability to launch new businesses, produce extra money for businesses, and create jobs.
The Department of Telecom has also disclosed that 5G services would be offered in 13 Indian cities at first. After then, it will be implemented in the remaining cities.
The major four metropolitan areas of Delhi, Mumbai, Kolkata, and Chennai are among the cities that might get 5G services in 2022. Bangalore, the country's software hub, and Hyderabad, the country's rising innovation metropolis, are also on the list. Jamnagar, Gandhinagar, and Ahmedabad are among the others, as are Lucknow, Pune, Chandigarh, and Gurugram. In each of these thirteen cities, Airtel, Vodafone Idea, and Jio had put up 5G testing sites.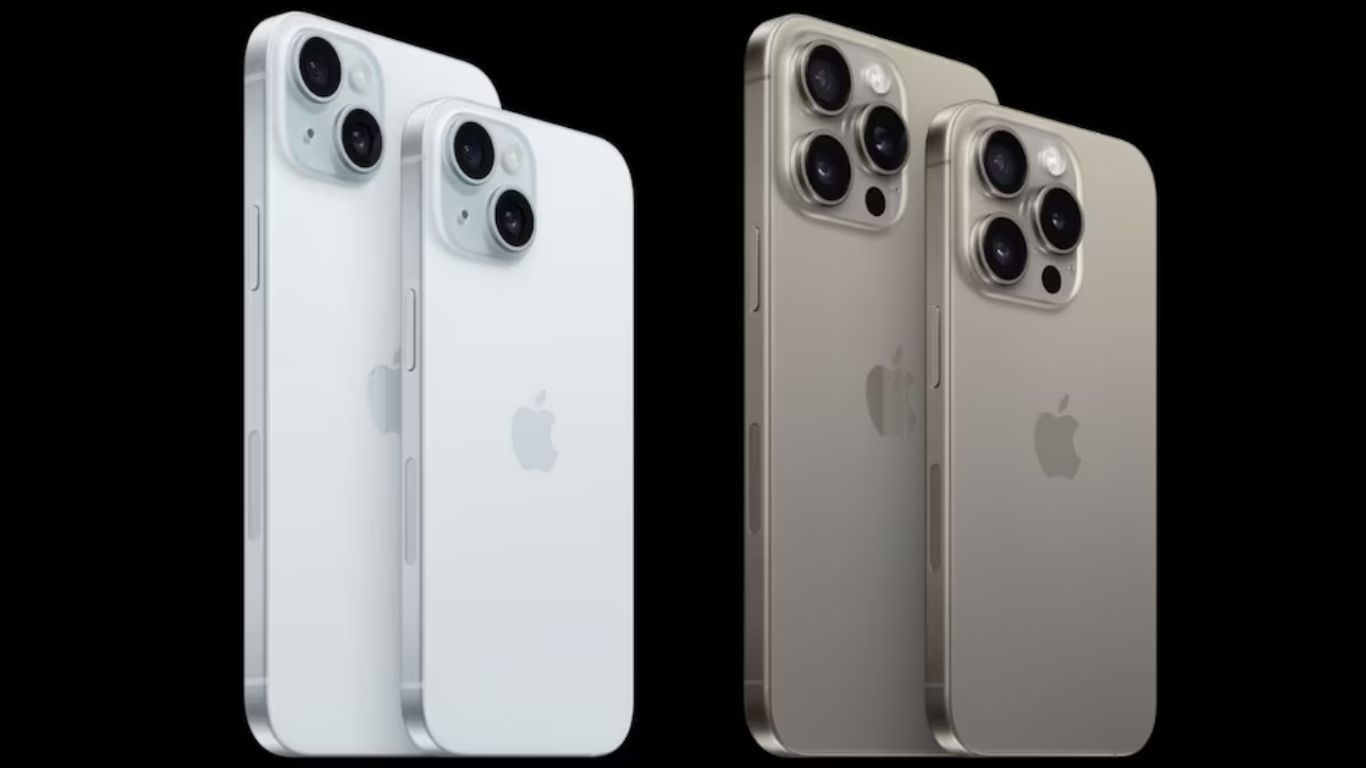 Apple iPhone 15 Series | What's the new Upgrade?
Discover the latest features and upgrades of the Apple iPhone 15 Series. Check out the iPhone 15 price and specs.
13-Sep-2023 12:16 AM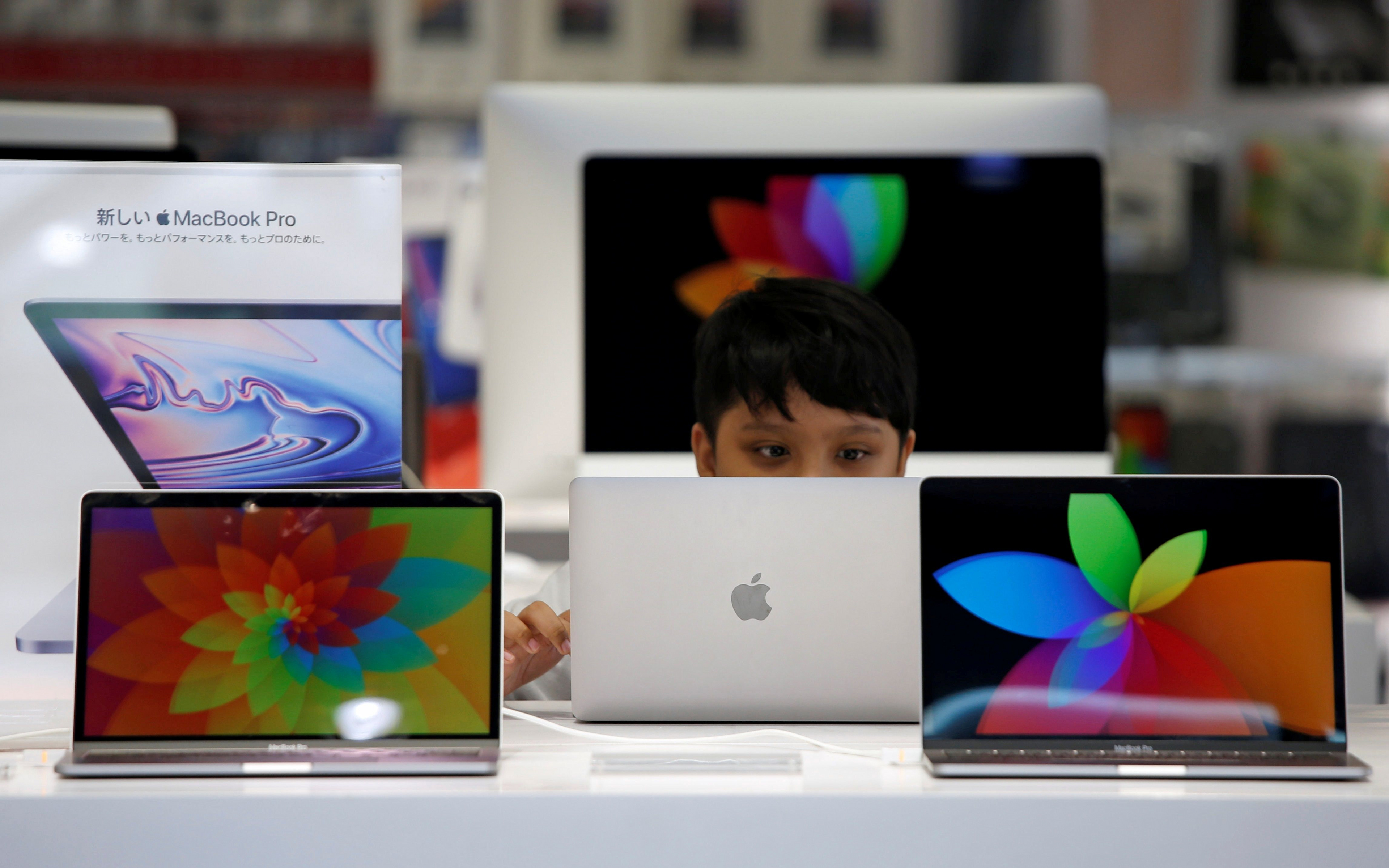 Laptop & PC Import Curb: Google, Apple, Intel, and Others Have Urged US to Push India to Reconsider Its New Rule
Global tech giants urge US to influence India's laptop import restrictions; concerns over trade relationships & supply chain impact.
19-Aug-2023 02:48 AM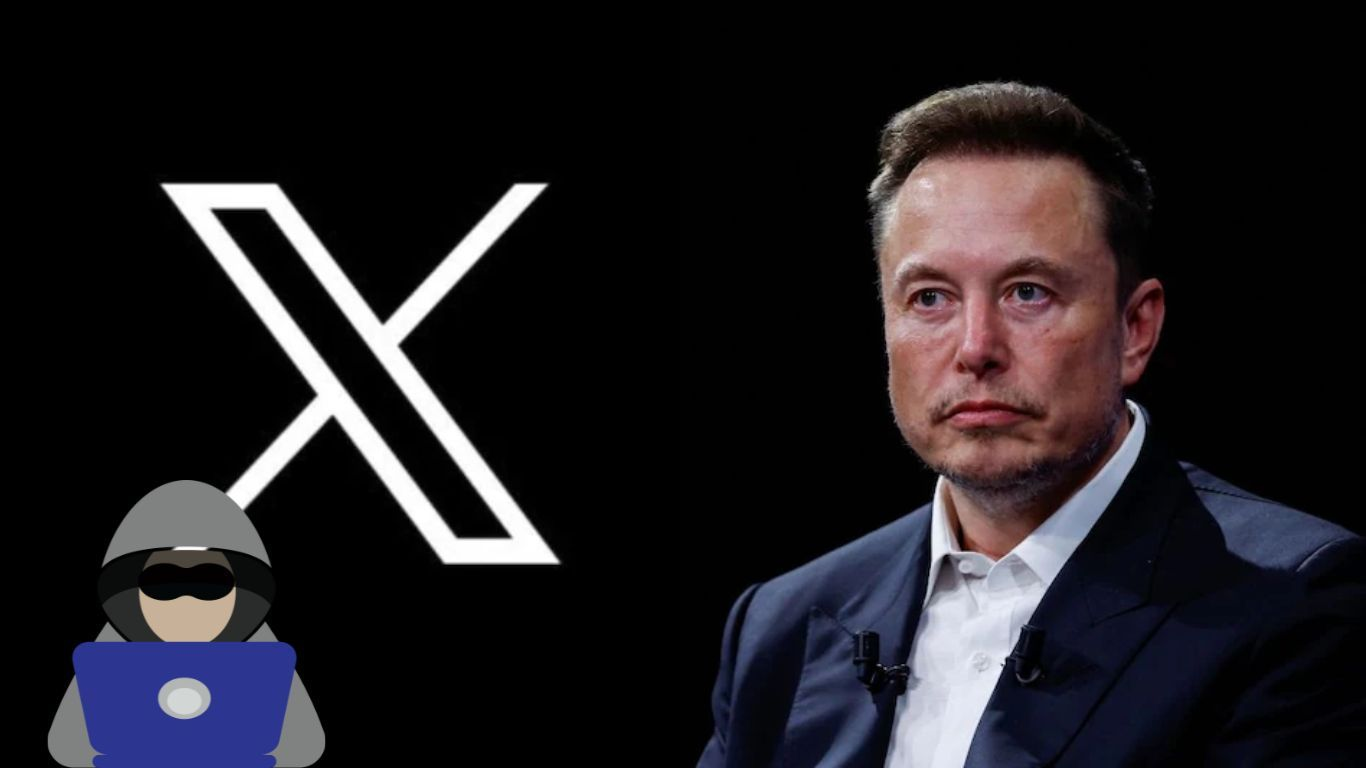 User Control vs. Online Safety: X's Block Feature Controversy
X's removal of the block feature triggered discussions about user autonomy, online harassment, and the complexities of nurturing a secure digital environment.
19-Aug-2023 01:13 AM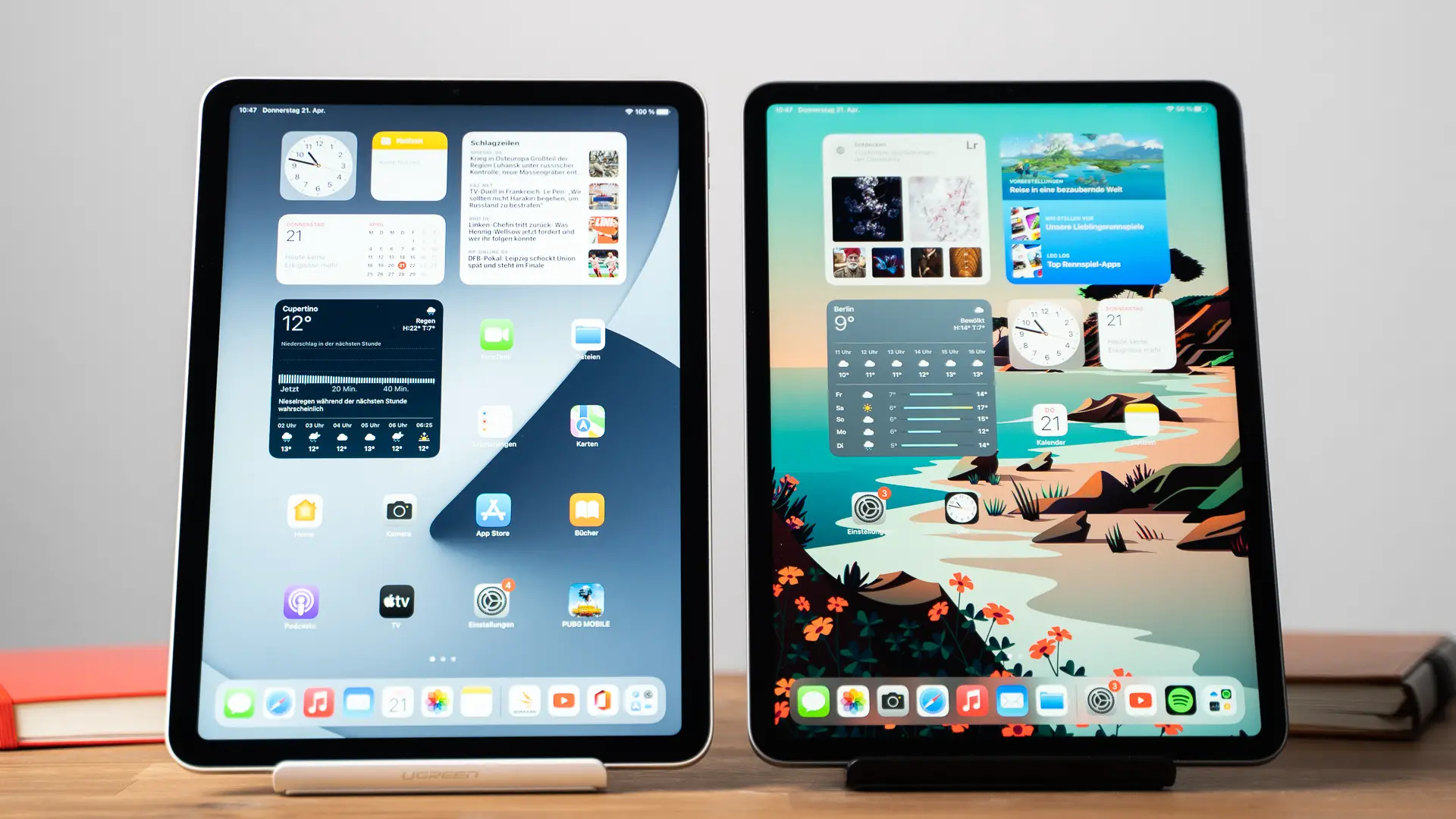 Apple Emerges as Leading Player in India's Declining Tablet Market
Apple dominates Indian tablet market with 25% share, driven by iPad 9th and 10th Gen. 5G and Wi-Fi tablets show growth amid sector shifts.
19-Aug-2023 12:52 AM
Samsung Galaxy Z Fold 5 & Galaxy Z Flip 5 Go on Sale Today: Know Launch Price, Specifications, & Discount Offers!
Samsung Galaxy Z Fold 5 and Z Flip 5 now on sale in India. Get up to Rs 18,000 benefits. Specs, prices, and features detailed for these latest foldable smartphones.
18-Aug-2023 08:07 AM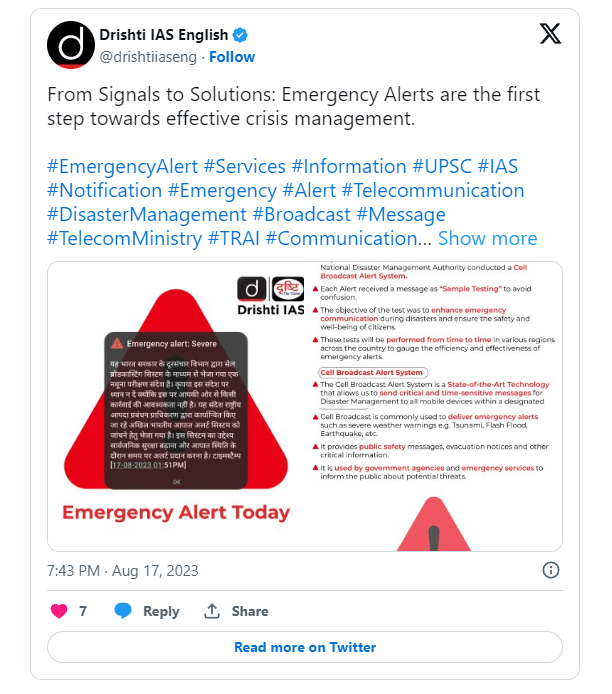 Emergency Alert! Severe: Why Do Smartphone Users in India Receive This Message From Govt?
India enhances disaster readiness with Emergency Alert System trial. Smartphone users receive test message for timely public safety alerts.
18-Aug-2023 08:00 AM