Xiaomi 12 Pro 5G vs. OnePlus 10 Pro: Battle of Premium Smartphones
Posted by
Suraj
On
20-May-2022 10:57 AM
1987
Xiaomi 12 Pro 5G vs. OnePlus 10 Pro is the battle of high-end smartphones available in the Indian market. Both phones come from leading brands with a significant share in the budget to mid-range segment. Xiaomi 12 Pro 5G smartphone is powered by Snapdragon 8 gen one processor and supports up to 12GB RAM and 256GB storage. This smartphone has a 6.73 inches large WQHD+ AMOLED display panel with a 120Hz refresh rate.
Its impressive Xiaomi smartphone feature motivates buyers to consider this phone. However, the Oneplus 10 Pro also comes with loaded features and functionality. It has used a second-generation LTPO panel to give a faster refresh rate and has Gorilla Glass Victus protection. It is also powered by a Snapdragon 8 gen one processor to process multimedia tasks effectively.
By features and pricing, both smartphones look promising and durable. But do you wish to know which one is better for users like you? If you want to know the same, keep reading this Xiaomi 12 Pro Vs. Oneplus 10 Pro comparison article. It will give you helpful information about the display, camera, processor, software, battery capacity, and other details you need.
Xiaomi 12 Pro Vs. Oneplus 10 Pro: Who Wins This Battle?
Mobile Display
Xiaomi 12 Pro 5G mobile has 6.73 inches large 2K resolution LTPO E5 AMOLED display panel. This panel supports a 120Hz refresh rate and has a color brightness of 1500 nits. It's a very impressive smartphone as it also supports Dolby Vision and HDR10+. At the same time, the Oneplus 10 Pro smartphone has a 6.7 inches 1440p AMOLED display that has a 120Hz refresh rate.
Oneplus has used a second-generation LTPO panel to automatically adjust the refresh rate from 1Hz to 120Hz based on the multimedia activity running on the mobile. Both smartphones come with Gorilla Glass Victus Protection and have a hole punch cut out. Another advantage both mobiles have is an in-screen fingerprint sensor.
Rear Camera Setup and Quality
Both companies have tried to impress customers with camera features. Xiaomi 12 Pro has a triple rear camera with a 50MP main (Sony IMX707) camera lens, 50MP ultra-wide-angle view lens with 115-degree field coverage, and a 50MP portrait sensor. If we talk about Oneplus 10 Pro's camera features, you get a 48MP primary camera with a Sony IMX789 lens, a 50MP Samsung JNI1 sensor for a 150-degree field of view, and 8MP another camera for telephoto.
Both phones provide up to 8K video recording experience at 25fps. Regarding the quality of images and videos recorded, you may notice that Oneplus 10 Pro performs slightly better than Xiaomi 12 Pro 5G.
Selfie Camera Performance
If you are a selfie lover, do not skip taking selfies whenever you get such an opportunity. In that case, this paragraph will be significant for you. Both phones come with a 32MP selfie camera, but performance can shock you. Xiaomi 12 Pro can record videos at 1080p at 60fps, whereas the Oneplus 10 Pro only reaches 1080p at 30fps. So, with a selfie camera, Xiaomi performs better than Oneplus.
Battery Capacity & Charging
Mi's this smartphone has a 4,600mAh battery with 120W fast charging support. It also has 50W wireless charging support to help you in certain conditions. Xiaomi has also included a 10W reverse battery charging feature as well. However, if you use this smartphone to use several multimedia tasks, you may have to charge your mobile after 7-8 hours of usage. Its battery drains while playing high-end games and doing the heavy multimedia task.
On the other hand, Oneplus has provided a 5,000mAh battery with 80W wired charging and 50W wireless charging support. This smartphone will give you decent battery life compared to Xiaomi.
Software Performance
Oneplus 10 Pro runs Android 12 and ColorOS 12.1 for the user interface. In Xiaomi's smartphone, you get the MIUI-13-based Android 12 operating system. In general, both smartphones are operated using the Android 12 operating system. However, they have used their user-interface software to provide a personalized user experience.
RAM & Storage Unit
Both phones are available with 12GB RAM and 256GB internal storage. Because of enough storage and RAM capacity, you will see a smooth multimedia experience. However, there is no expansion slot to increase the storage of smartphones.
Processor
Xiaomi 12 Pro Vs. Oneplus 10 Pro both smartphones are powered with Snapdragon 8 gen 1 SOS chip. So, based on processor type, there is no difference between both mobiles.
Speaker
You will not find any headphone jack on both smartphones. However, you get dual speakers that make your YouTube streaming experience excellent. You can use wireless headphones to listen to music, watch web series on Netflix, and do other short things.
Mobile Design
Both are premium phones and expensive; hence you will see impressive designs by the company. However, you also see the glass back and metal frame in the smartphones. Look wise, both smartphones look amazing, but Oneplus 10 Pro performs slightly better to get a higher score than Xiaomi 12 Pro 5G.
Pricing
In India, the 8GB RAM and 128GB storage variant of Oneplus 10 Pro starts at Rs 66,999. The same smartphone with 12GB RAM and 256GB storage variant is available at Rs 71,999 in the Indian market. If you see the Xiaomi 12 Pro 5G, its 8GB RAM and 256GB storage variant starts at Rs 62,999, whereas the 12GB RAM and 256GB storage variant is available at Rs 66,999.
So, based on the price, you can see Xiaomi has kept the better pricing than Oneplus. But still, you can analyze your requirements to choose the one for you. In some places, Xiaomi performs better, and in some places, Oneplus has the top place.
Conclusion
In this Xiaomi 12 Pro Vs. Oneplus 10 Pro comparison article, we compared both the smartphones. We discussed its display, storage, RAM, processor, camera, design, and even pricing. Both phones are available from Rs 60,000 to Rs 70,000 and offer lots of features for users. You will find both smartphones similar in terms of performance. However, you can see a slight difference when comparing camera quality and battery life.
So, here Oneplus 10 Pro takes the small edge, whereas Xiaomi 12 pro is slightly more affordable than the Oneplus smartphone. Hence, based on your UI preferences, requirements, and budget, you can decide which phone to buy.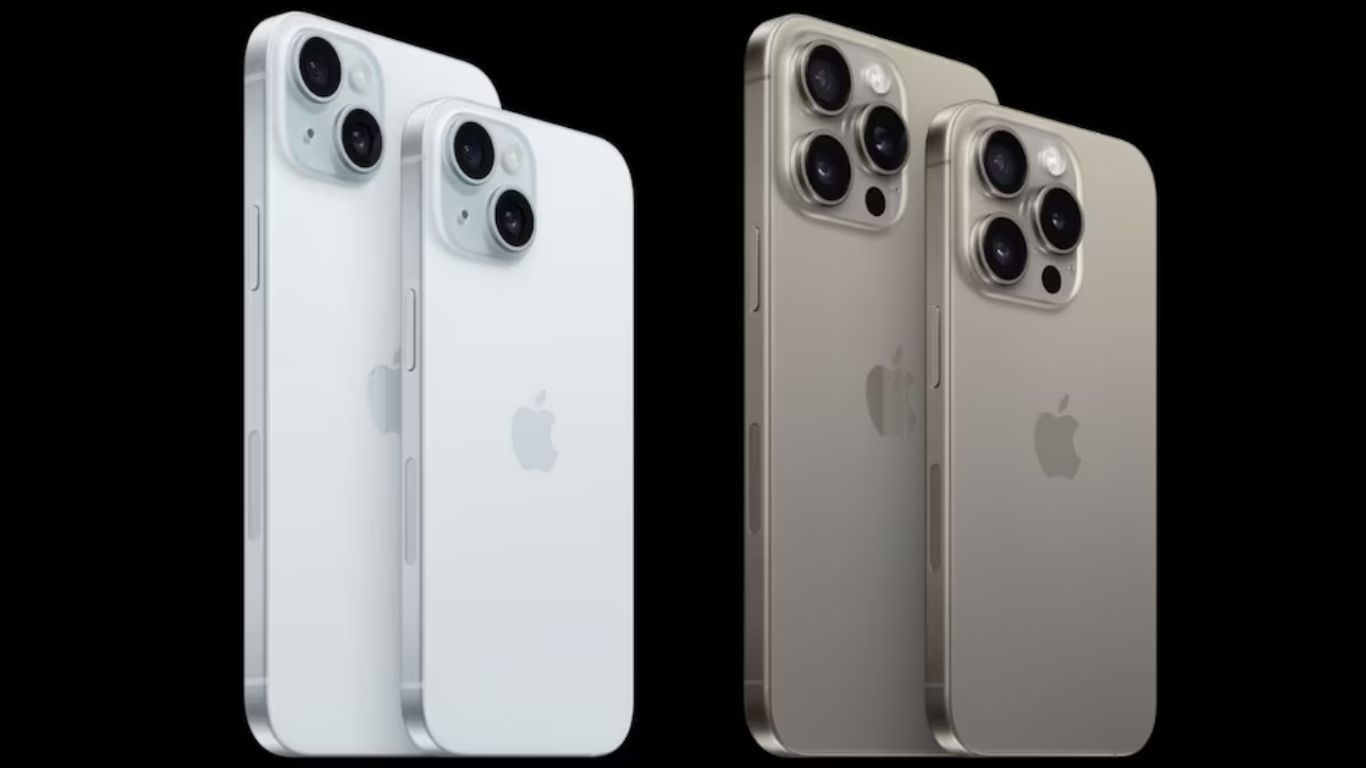 Apple iPhone 15 Series | What's the new Upgrade?
Discover the latest features and upgrades of the Apple iPhone 15 Series. Check out the iPhone 15 price and specs.
13-Sep-2023 12:16 AM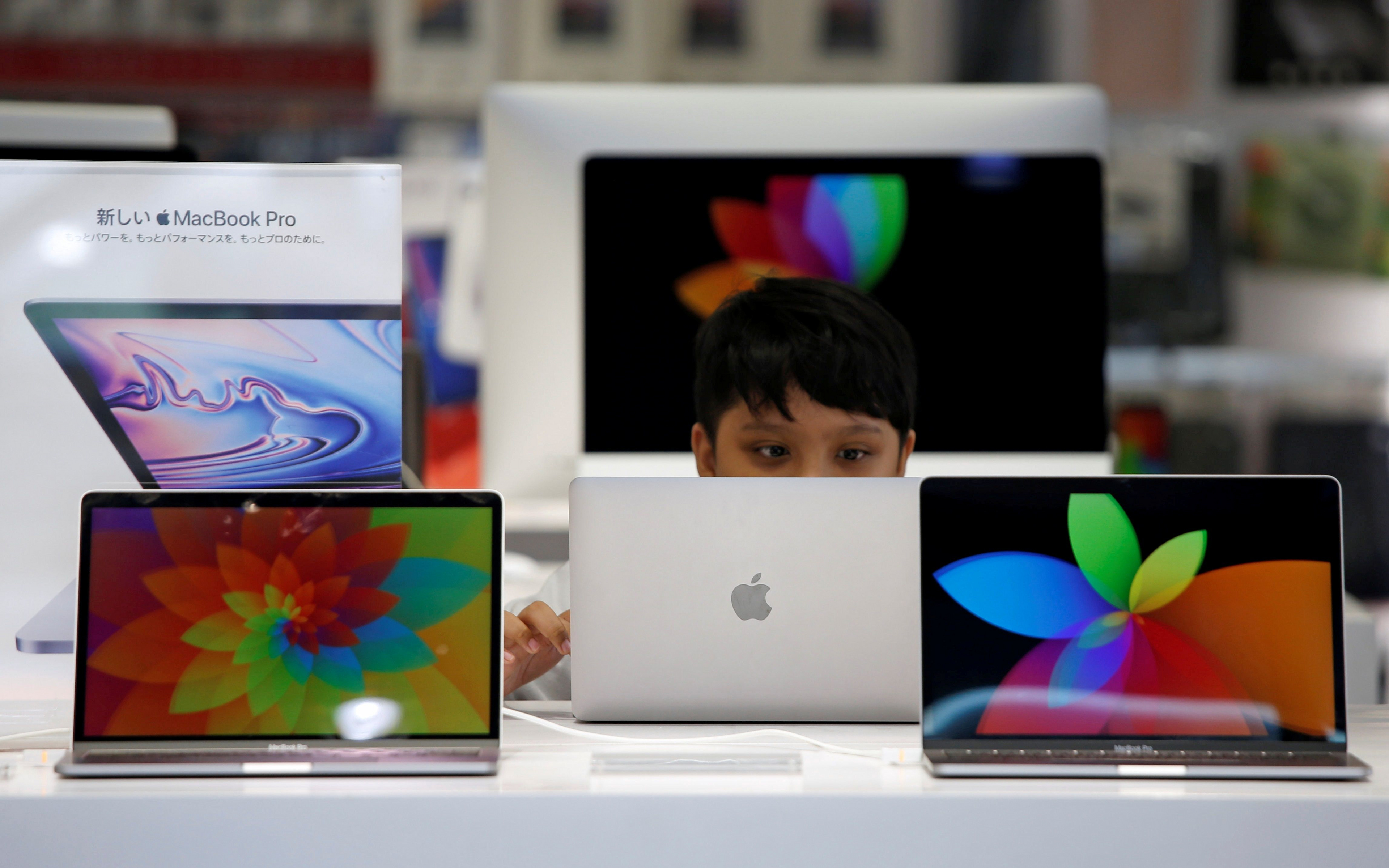 Laptop & PC Import Curb: Google, Apple, Intel, and Others Have Urged US to Push India to Reconsider Its New Rule
Global tech giants urge US to influence India's laptop import restrictions; concerns over trade relationships & supply chain impact.
19-Aug-2023 02:48 AM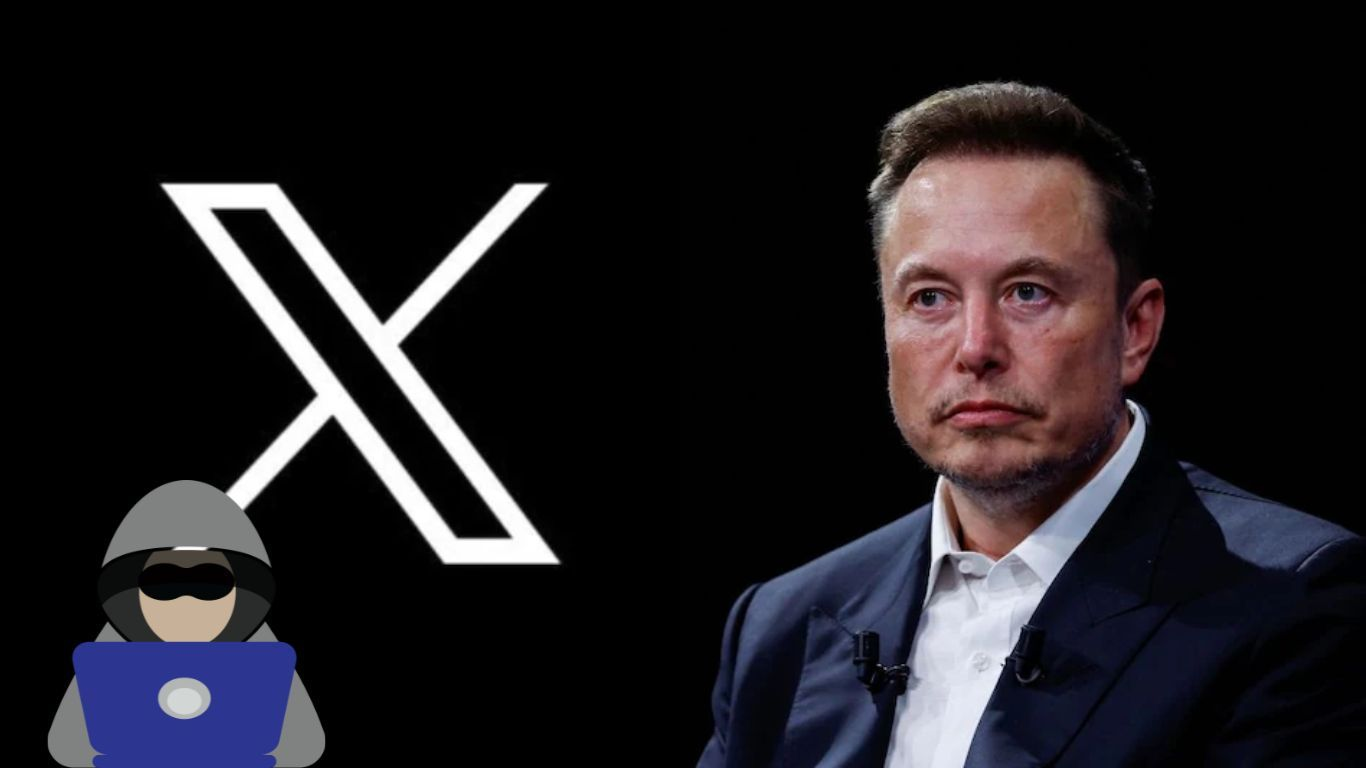 User Control vs. Online Safety: X's Block Feature Controversy
X's removal of the block feature triggered discussions about user autonomy, online harassment, and the complexities of nurturing a secure digital environment.
19-Aug-2023 01:13 AM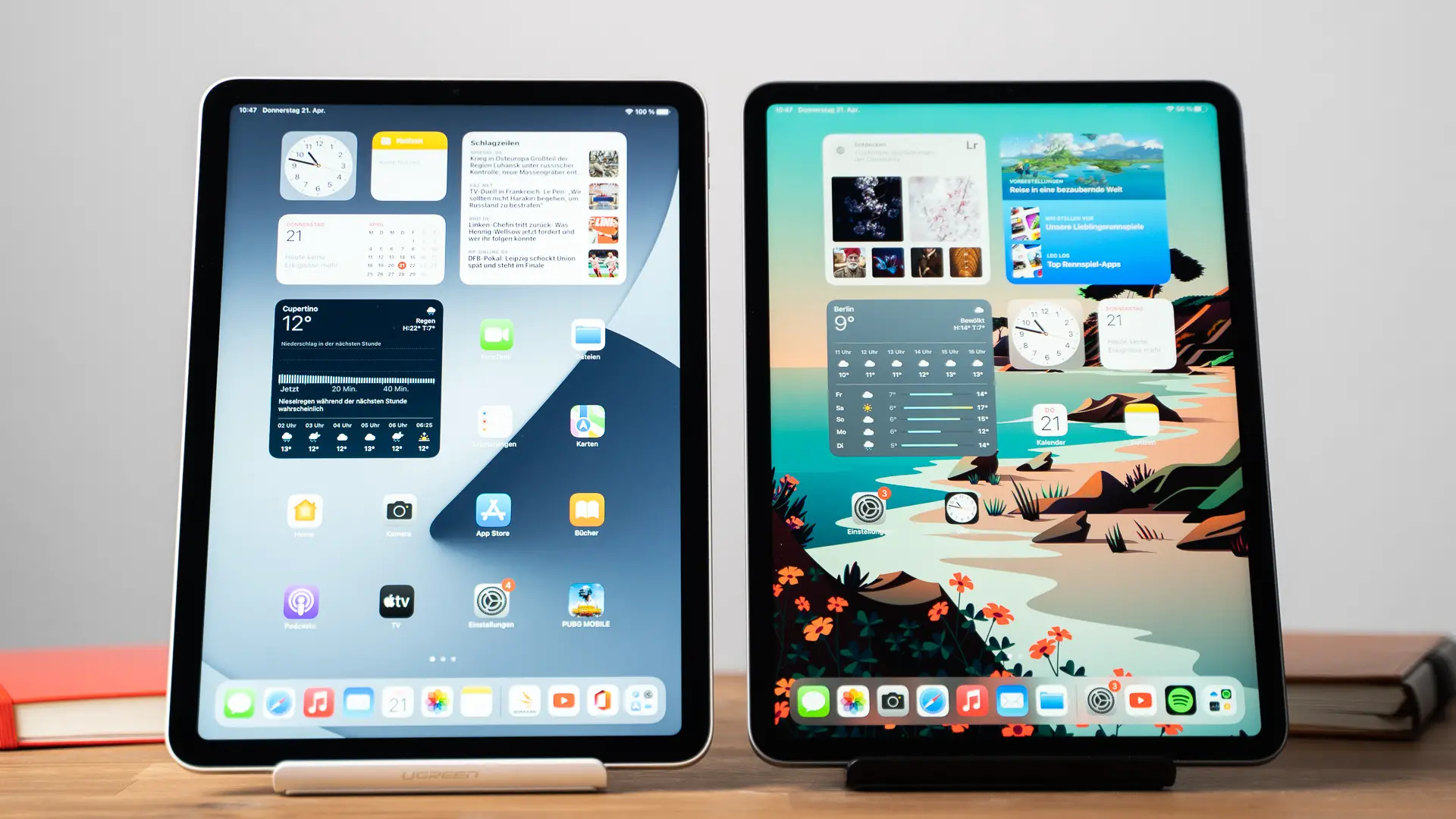 Apple Emerges as Leading Player in India's Declining Tablet Market
Apple dominates Indian tablet market with 25% share, driven by iPad 9th and 10th Gen. 5G and Wi-Fi tablets show growth amid sector shifts.
19-Aug-2023 12:52 AM
Samsung Galaxy Z Fold 5 & Galaxy Z Flip 5 Go on Sale Today: Know Launch Price, Specifications, & Discount Offers!
Samsung Galaxy Z Fold 5 and Z Flip 5 now on sale in India. Get up to Rs 18,000 benefits. Specs, prices, and features detailed for these latest foldable smartphones.
18-Aug-2023 08:07 AM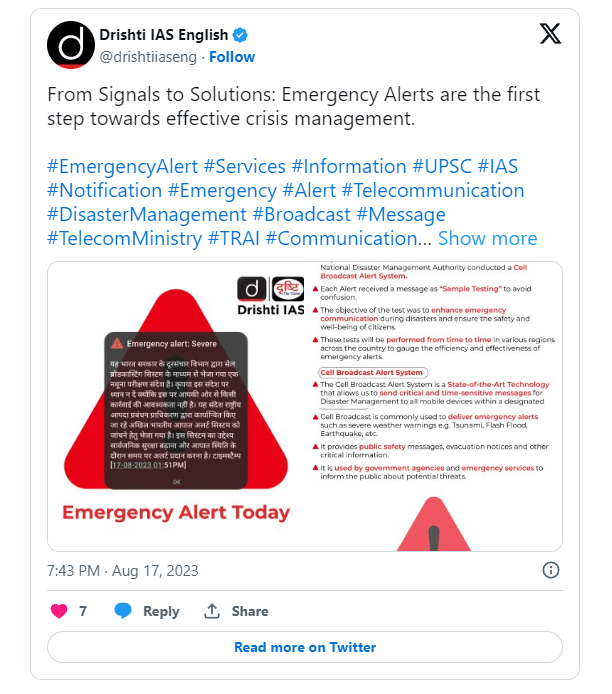 Emergency Alert! Severe: Why Do Smartphone Users in India Receive This Message From Govt?
India enhances disaster readiness with Emergency Alert System trial. Smartphone users receive test message for timely public safety alerts.
18-Aug-2023 08:00 AM