Best OLED Tv Under 1 lakh for this festive season
Posted by
Jyoti
On
19-Aug-2022 11:36 AM
3903
OLED appears to be the future of television these days. OLED TVs offer a particular level of visual and aural quality that is uncommon in other TVs. There is no doubt about the vibrant colors and high contrast ratio that an OLED TV offers, even if Mini LED TVs and full array TVs have been seen to compete with OLED TVs in terms of peak brightness. Simply put, OLED is the best option if you plan to watch material in a completely dark environment. A very slim design gives your home theatre system amazing visual appeal, which is another benefit of an OLED display. Even though it is still small, the OLED TV industry in India is expanding daily thanks to companies like LG, Sony and Xiaomi that are bringing the most recent OLED advancements to the country. There is a segment of consumers that want a premium TV viewing experience in their homes, even though the cost of OLED TVs is a deterrent for many. Apart from the exorbitant price, the main drawback of buying an OLED TV in India is that you can only get one from Sony, LG or Xiaomi. While a company like Metz has introduced OLED TV's in India. OLED TVs are sold by companies like Panasonic on a global scale, but they are not available in India.
Some of the best OLED televisions available in India under 1 Lac are mentioned below:
1) LG CX 48 OLED TV
The 48-inch LG CX OLED Smart TV is not your typical device. The best picture quality and contrast ratio among the current LEDs make it the pinnacle of TV technology. The OS, the design, the input lag, the HDMI throughput, everything about the TV is outstanding. It weighs about 15 kg and has a very thin body with no bezels. It boasts a 3840 x 2160 pixel Ultra HD 48.2 inch OLED panel. A 48-inch to 77-inch panel with capabilities like VRR, ALLM, 4K @ 120Hz, and more is available. The TV is powered by LG's Web OS, which supports all of the most widely used streaming services as well as Amazon Alexa, Google Assistant, and AirPlay. The 48-inch version is available at the price of Rs 1,10,000 a bit over price via Amazon.
Specifications:
48-inch screen size
4k Resolution
4k HDR Support given
4 HDMI Ports
Wi-Fi present
0.5W standby power consumption
Bluetooth
14.9 Kg weight
2) XIAOMI 55-INCH 4K OLED VISION TV
The OLED Vision 55, a brand-new OLED TV for the Indian market, was just released by the tech company Xiaomi. It has a 55-inch 4K UHD panel with a 60Hz refresh rate and a DCI-P3 color palette. The TV is HDR10, HDR10+, and HLG compatible. The MediaTek 9617 chipset and a Mali G52 MC1 GPU power the TV, which has IMAX enhanced certification. Patchwall UI, which is part of Android TV 11, enables users to access content from 30 different sources. The TV is offered by Flipkart for Rs. 89,999.
Specifications:
55-inch screen size
4K Resolution
4K HDR support present
3 HDMI Ports
Wi-Fi present
60 Hz refresh rate
3 GB RAM
32 GB Storage
0.5 W power consumption
17.12 Kg weight
3) LG 48C1 OLED
The LG C1 121cm (48 Inch) Ultra HD 4K OLED Smart TV is available online for Rs 99,990 and offers a remarkable degree of detail for genuinely exciting viewing. This gorgeously designed TV has crystal-clear picture quality and is a delight to look at. A ground-breaking chip, the 9 Gen 4 AI Processor 4K, analyses and optimizes material using deep learning algorithms. Every picture and audio modification is made automatically, ensuring that everything you view is amazing. For a more immersive experience, AI Sound Pro helps to genre-optimize the sound. Based on the type of material and the surrounding environment, Dolby Vision IQ intelligently modifies image settings. As a result, the Self-lighting OLED produces realistic fluctuations with fine visual details. This 48-inch 4K Ultra HD Smart TV's 3840 x 2160 pixel quality allows you to appreciate the pictures. Every play is depicted in all of its stunning realism. Throughout a game, frame rates can frequently shift. Image tearing occurs if a TV is unable to keep up with these changes. Because of VRR and ALLM support, LG OLED TVs have motion blur and ghosting at almost perceptible levels. Action-packed games may operate at their utmost best with seamless gameplay thanks to FreeSync technology's reduced flicker and low latency. The WebOS operating system with AI ThinQ on the LG C1 121cm (48 Inch) Ultra HD 4K OLED Smart TV ensures responsiveness.
Specifications:
48-inch Screen Size
4K Screen Resolution
4K HDR Support present
Smart TV, WebOS
3 GB RAM
4 HDMI Ports
Wi-Fi Present
0.5 W Standby power consumption
14.9 Kg weight
4) SONY A8H OLED 4K ULTRA SMART TV
Sony's 2020 flagship OLED TV, the A8H, utilizes the Android TV UI. It is powered by Sony's X1 Extreme CPU, which was released before the XR processor found on the aforementioned Sony A80J. To make the TV's UI more user-friendly, Sony has altered the settings options. The TV is capable of 4K, HDR, including Dolby Vision and Dolby Atmos, and the Play Store offers access to all of the widely used streaming services. Users may AirPlay video from their iOS iPhone to the TV and it supports both Google Assistant and Amazon Alexa. It includes a remote control with Google Assistant functionality. The TV's Acoustic Surface technology for audio turns the entire display into a speaker, providing you with a rich audio experience. The TV does support eARC but does not support HDMI 2.1 like 4K at 120Hz. You can buy this Sony A8H 55-inch OLED tv at the price of Rs 70,999.
Specifications:
55-inch Screen Size
4K Resolution
4K HDR Support present
4 HDMI Ports
Wi-Fi Present
OS Android TV
16.8 Kg weight
5) LG 48-inch 4K ULTRA HD SMART OLED TV 48A2PSA
With this 48-inch LG OLED A2PSA at your home, you won't want to hide your television. With its unbelievable slim design, it gets fits into your space. You can put it wherever with the Floor Stand and Gallery Stand, which elegantly hide unsightly cords. For amazing immersion, Dolby Vision IQ and Dolby Atmos come together. You can enjoy entertainment that features breathtaking graphics and heart-pounding music giving a true cinema experience. Its powerful gameplay makes you ready to up your game. You can play games with no lag between you and your victory if the response time is less than 0.1 milliseconds. Even when the action moves quickly, head over to the specific Game Dashboard and choose the best possible controls for whichever game you're playing. With SGS certification, this OLED is designed to reduce environmental stress. It is packaged in a recyclable cardboard box with just enough packaging to ensure safe delivery after being made with fewer parts and without potentially dangerous materials like Cd and InP. As you watch, its energy efficiency reduces indoor air pollution, and when it comes time for disposal, it even has a high recycling rate. You can buy this LG OLED 48-inch A2PSA at the price of Rs 80,990 from Amazon.
Specifications:
48-Inch Screen Size
4K resolution
4K HDR Support present
Wi-Fi present
Bluetooth present
3 HDMI port
Under 0.5 W standby power consumption.
11.7 Kg weight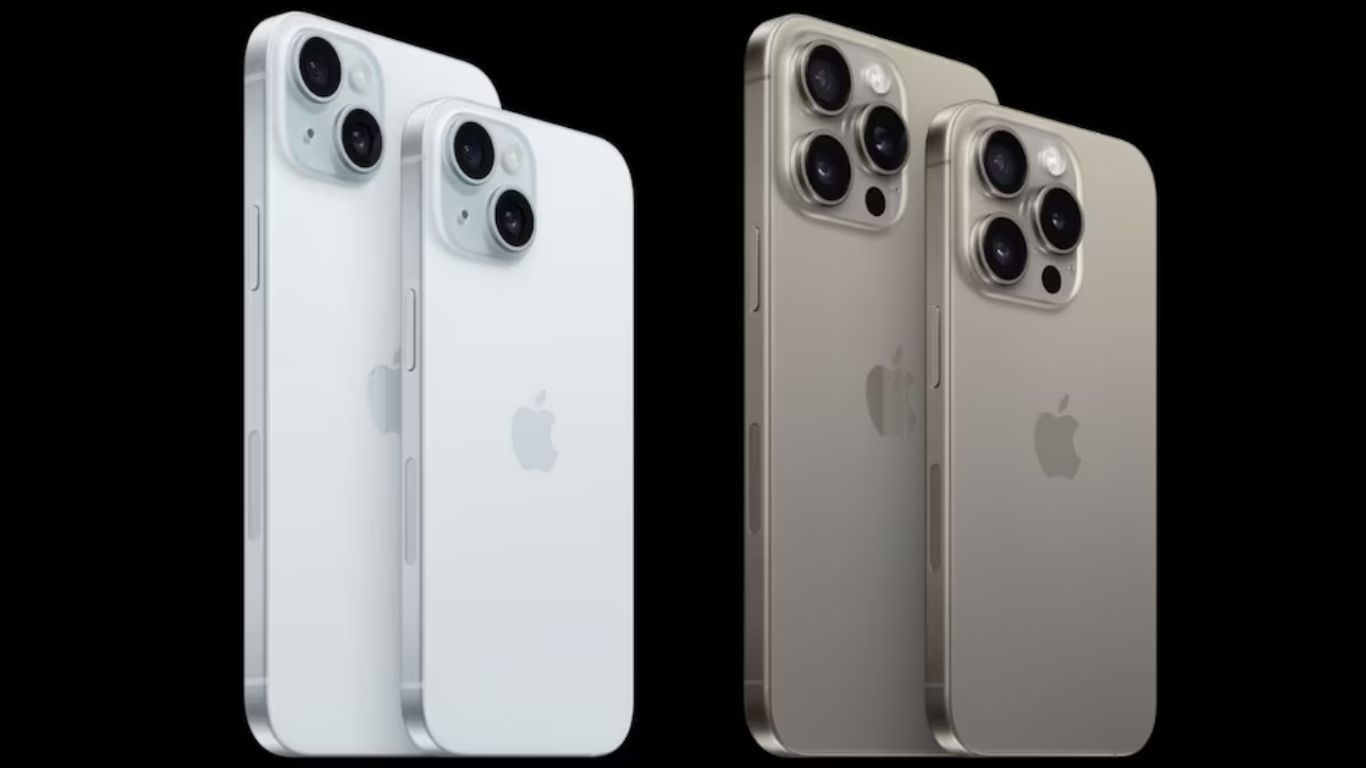 Apple iPhone 15 Series | What's the new Upgrade?
Discover the latest features and upgrades of the Apple iPhone 15 Series. Check out the iPhone 15 price and specs.
13-Sep-2023 12:16 AM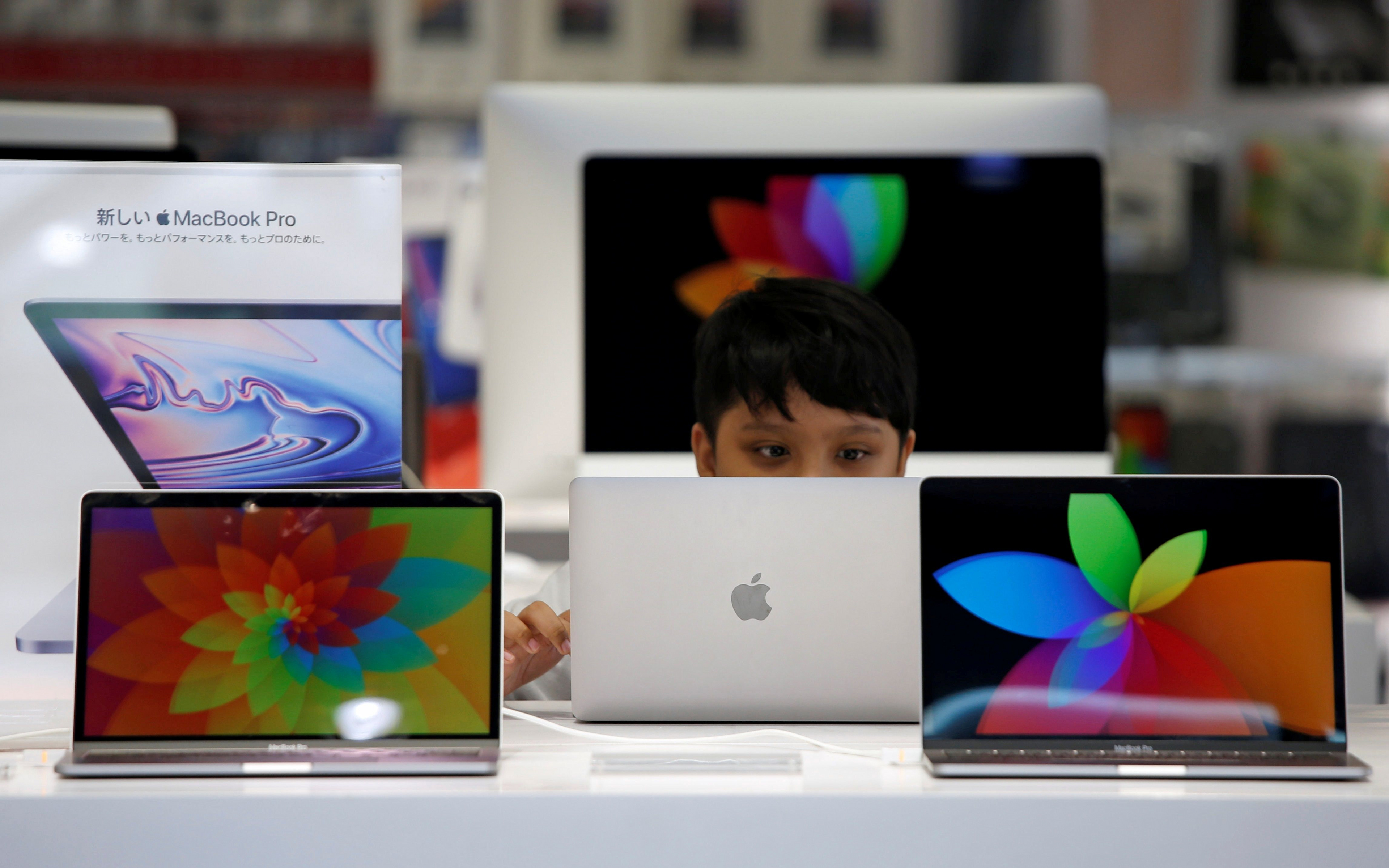 Laptop & PC Import Curb: Google, Apple, Intel, and Others Have Urged US to Push India to Reconsider Its New Rule
Global tech giants urge US to influence India's laptop import restrictions; concerns over trade relationships & supply chain impact.
19-Aug-2023 02:48 AM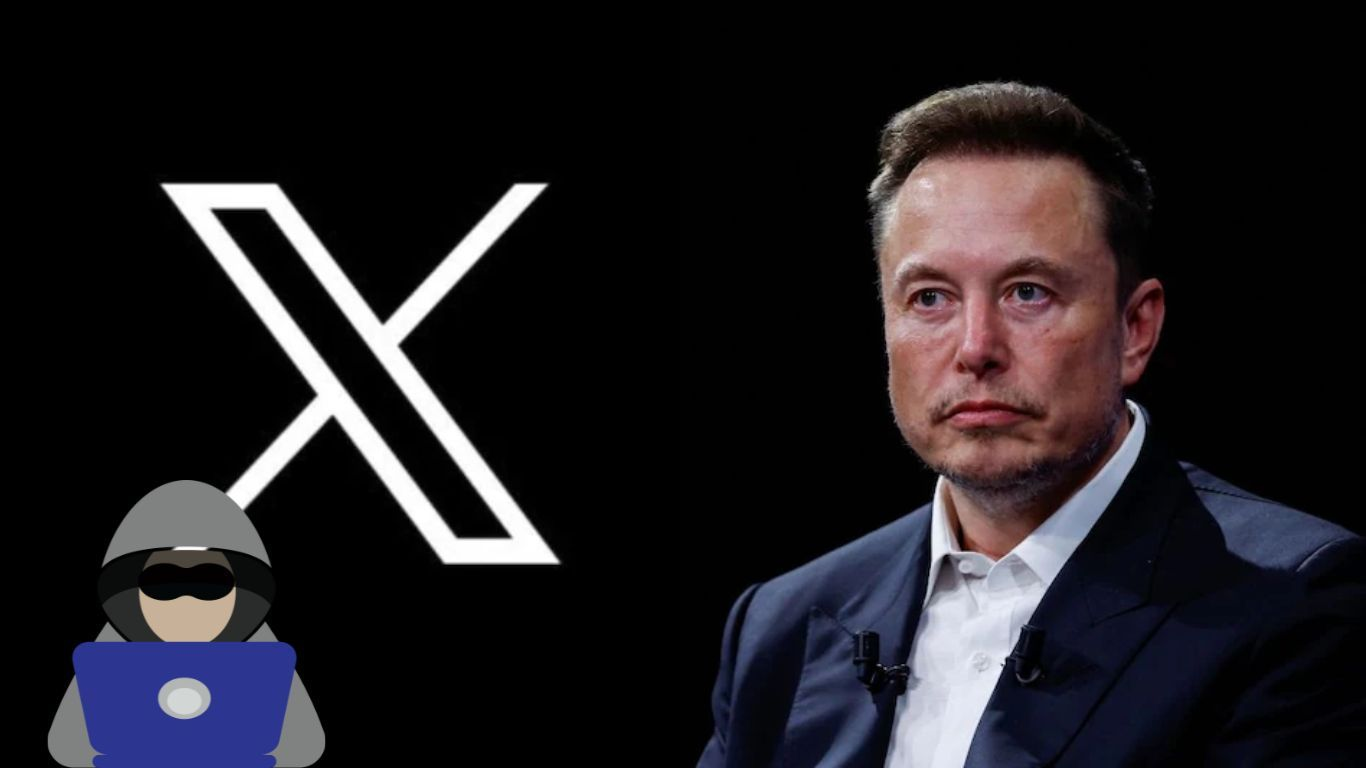 User Control vs. Online Safety: X's Block Feature Controversy
X's removal of the block feature triggered discussions about user autonomy, online harassment, and the complexities of nurturing a secure digital environment.
19-Aug-2023 01:13 AM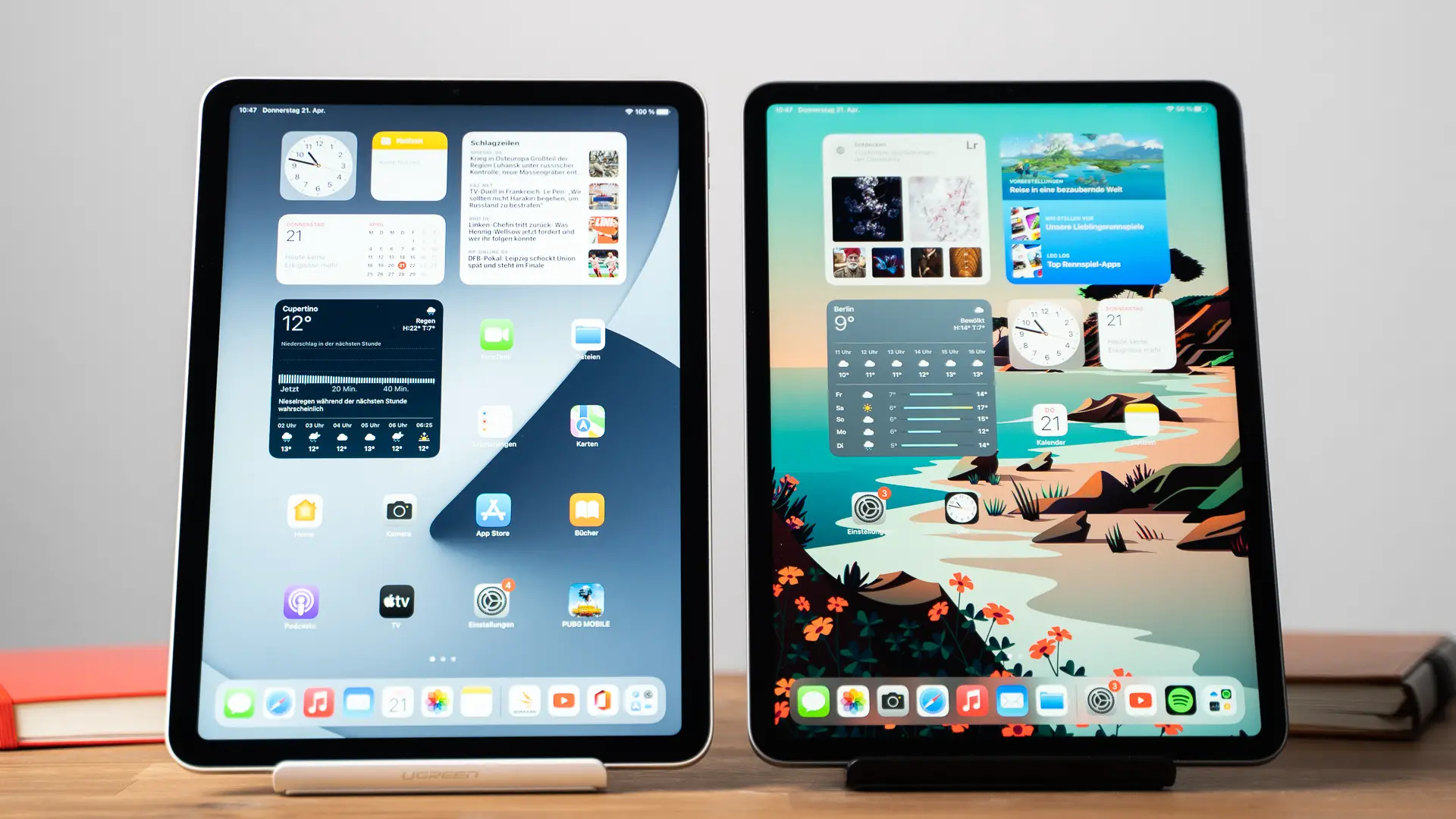 Apple Emerges as Leading Player in India's Declining Tablet Market
Apple dominates Indian tablet market with 25% share, driven by iPad 9th and 10th Gen. 5G and Wi-Fi tablets show growth amid sector shifts.
19-Aug-2023 12:52 AM
Samsung Galaxy Z Fold 5 & Galaxy Z Flip 5 Go on Sale Today: Know Launch Price, Specifications, & Discount Offers!
Samsung Galaxy Z Fold 5 and Z Flip 5 now on sale in India. Get up to Rs 18,000 benefits. Specs, prices, and features detailed for these latest foldable smartphones.
18-Aug-2023 08:07 AM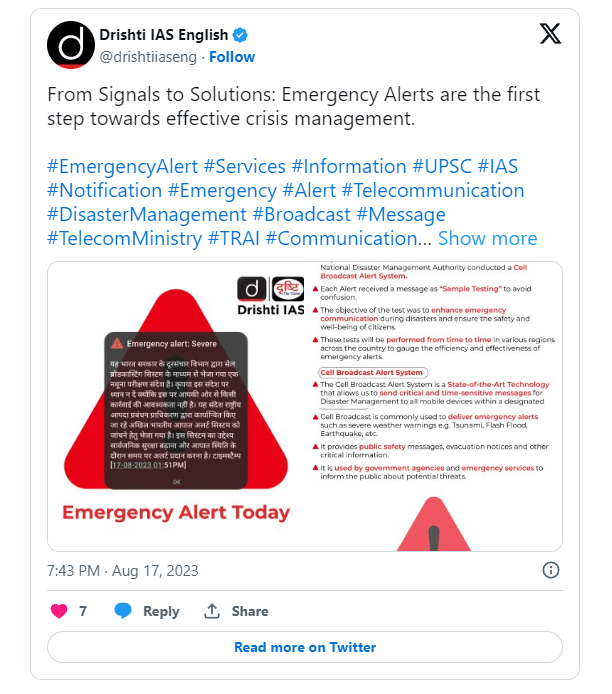 Emergency Alert! Severe: Why Do Smartphone Users in India Receive This Message From Govt?
India enhances disaster readiness with Emergency Alert System trial. Smartphone users receive test message for timely public safety alerts.
18-Aug-2023 08:00 AM