Best SmartTVs on a budget
Posted by
Rohit Yadav
On
17-Oct-2022 12:37 PM
3912
As TVs become more affordable, smarter and better, there's no question that we want the best in our homes. Today's televisions have many features. For example, some can connect to WiFi, stream content from various platforms, and even be controlled by voice. So if you are on a tight budget, we have selected a few Smart TVs that offer exceptional bang for your buck all under Rs 30000.
Xiaomi Smart TV 5A 32-inches HD Ready Android TV
Mi TV offers exciting features at an affordable price, making it one of the best budget smart TVs in India. Advanced features like HD ready display, stereo speakers, smart TV and Android patch wall make it a perfect budget smart TV.
The TV comes with two 20 W speakers and supports Dolby Audio. Though you won't be blown away by the audio quality, the audio quality of the TV is decent and you won't need additional speakers in a small to medium sized room.
This amazing cheap TV also has Google Voice Search, ultra-bright resolution and built-in Chromecast, making it one of the best budget smart tv in the market. Mi TV 5A also comes with advance features like ALLM, Bluetooth 5.0 and Dual Band Wi-Fi ac.
The primary downside of the TV is that it is only HD Ready i.e. 1366 x 768. If you prefer higher resolution displays the Mi TV 5A is also available in 1080p resolution (available in 40 and 43-inch sizes)
Mi TV 5A 32" is currently available for Rs 12999 on mi store, Flipkart and Amazon.
OnePlus 43-inch Y-Series Full-HD LED Smart Android TV (43Y1S)
This OnePlus 43-inch Y Series TV is another noteworthy catch in the list of best smart TVs under 30000. It boasts a slew of interesting features that can promise you a pleasant viewing in the comfort of your space.
You can enjoy a 43-inch display panel with Full HD resolution, with the standard 60Hz refresh rate. Sporting a Bezel-less design, the smart TV comes with an advanced Gamma Engine that can produce unmatched, finest picture quality with real-time optimization of video content. The TV's 20W box speakers and Dolby Audio enhancement deliver an impressive crystal clear audio experience.
The OnePlus' Oxygen Play serves as the content discovery platform where you can access a plethora of content in one click. Running on the Android system, you can also use features like voice commands through Google Assistant, explore tailored recommendations, and shared albums, and access a wide range of applications from the Play Store.
Similar to the Xiaomi TV, the OnePlus Y-Series is also available in 32, 40 and 43 inches. So it becomes more of a personal choice as both the brands deliver comparable specs. The OnePlus Y-Series TV does not support the faster Wi-Fi ac. OnePlus TV 43Y1S is available for Rs 23999 on the OnePlus website as well as on Flipkart and Amazon.
Samsung Crystal 4K Ultra HD Smart LED TV (AUE60)
Next, we have the Samsung Crystal 4K series that comes with a 43-inches screen and 20W sound output. In terms of design, the TV features a stylish and trendy look. Furthermore, the brightness and contrast are excellent too.
The key feature of the TV is that it has a 4K panel for crisp visuals and Samsung's years of experience with hardware and software. The Crystal 4K TV uses PurColor technology to process the image and output vivid colours.
The Samsung Crystal 4K is the only TV on the list to use the company's proprietary Tizen OS as its Operating system. It also comes with PC Mode that lets you connect your TV to your windows or Mac machine wirelessly. In addition to that, it has excellent support for other Samsung devices like Samsung mobiles.
The speaker system n the TV has to be its weakest area. Though enough for a small room, the TV lacks a punchy base so it is advised to use external speakers for the optimal sound experience.
Samsung Crystal 4K AUE60 is available for Rs 29990 on Flipkart, Amazon as well as Samsung's Website.
Hisense 4K Ultra HD (43 inches) LED TV (43A6GE)
The Hisense 43A6GE is another amazing 4K TV available at a budget price tag. The TV has extremely small bezels for a minimalistic design and minimal hindrance in the viewing experience.
Like the Samsung TV, this is another 4K TV on our list for crisp and clear visuals. The TV also supports HDR and Dolby Atmos for a breath taking experience. The inbuild 24 Watts speaker on the TV also provides good audio quality. Though at max volume the audio sounds a little shrill that is a worthwhile compromise for the other features provided by the TV.
Being a smart TV it comes with Android TV based on Android 9.0. With Google Play you can download various apps. The TV also comes standard with Google Assistant for voice controls.
Hisense 4K UHD 43A6GE is available for Rs 24990 and for the price this is our top pick among the bunch as you get many high end features and a beautiful 4K panel at a slightly higher price when compared to other products in the list.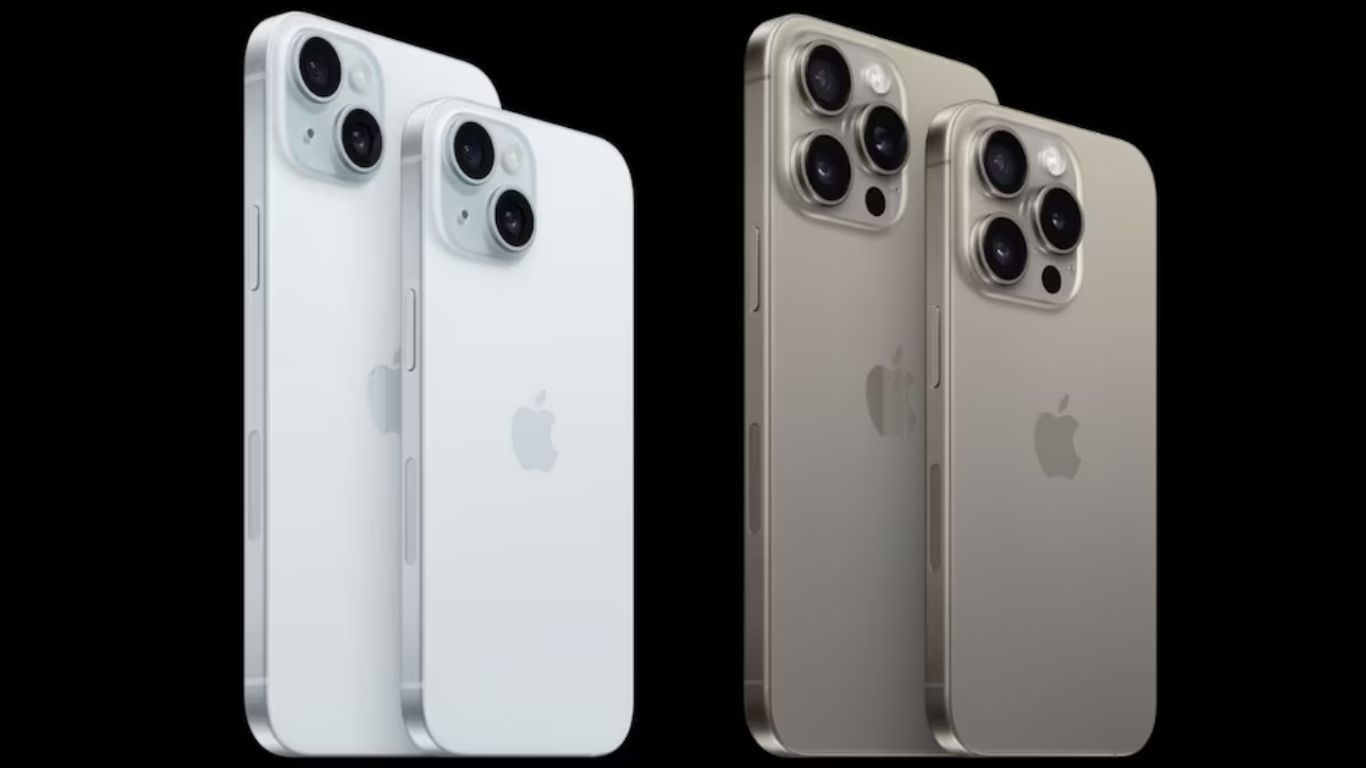 Apple iPhone 15 Series | What's the new Upgrade?
Discover the latest features and upgrades of the Apple iPhone 15 Series. Check out the iPhone 15 price and specs.
13-Sep-2023 12:16 AM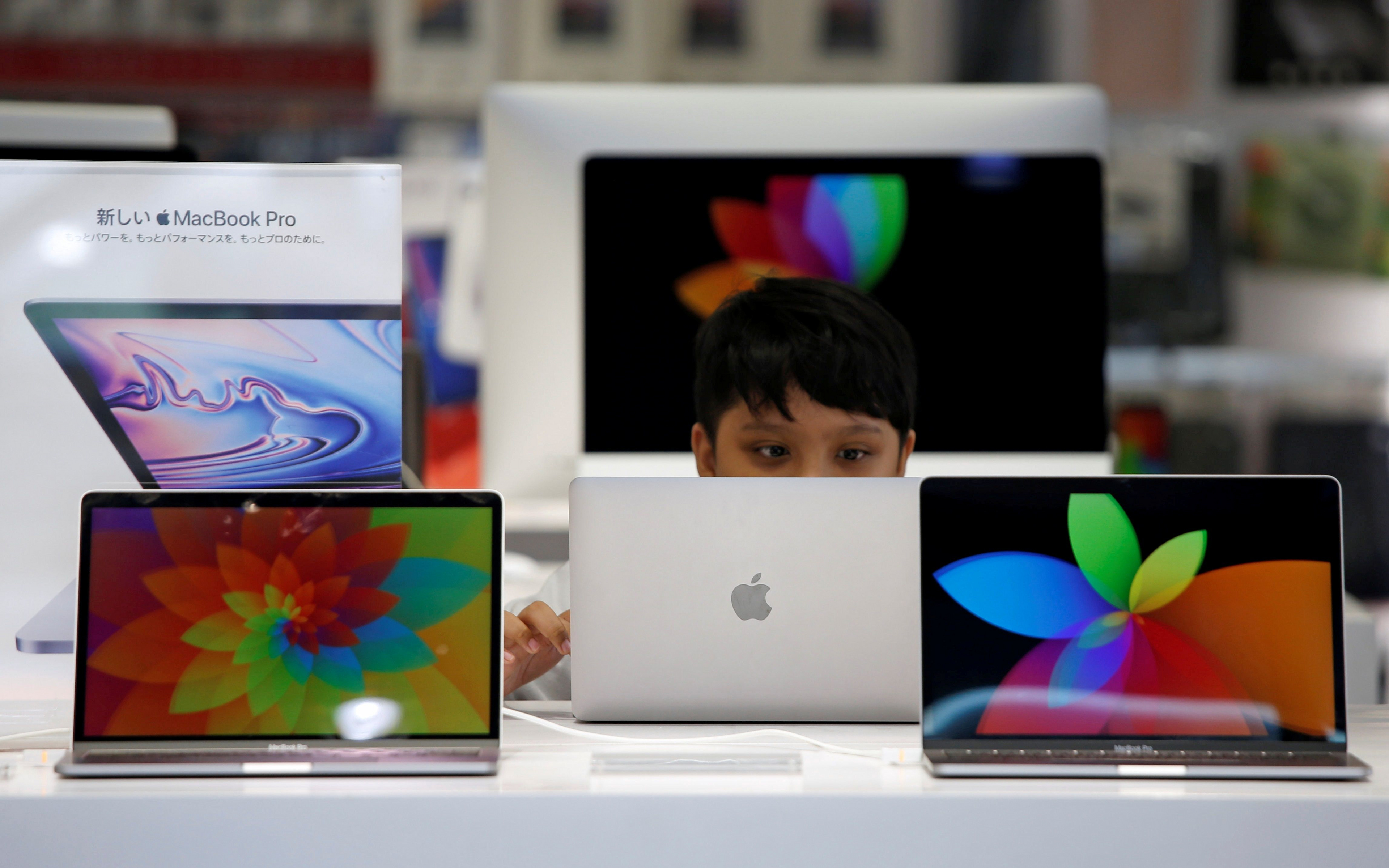 Laptop & PC Import Curb: Google, Apple, Intel, and Others Have Urged US to Push India to Reconsider Its New Rule
Global tech giants urge US to influence India's laptop import restrictions; concerns over trade relationships & supply chain impact.
19-Aug-2023 02:48 AM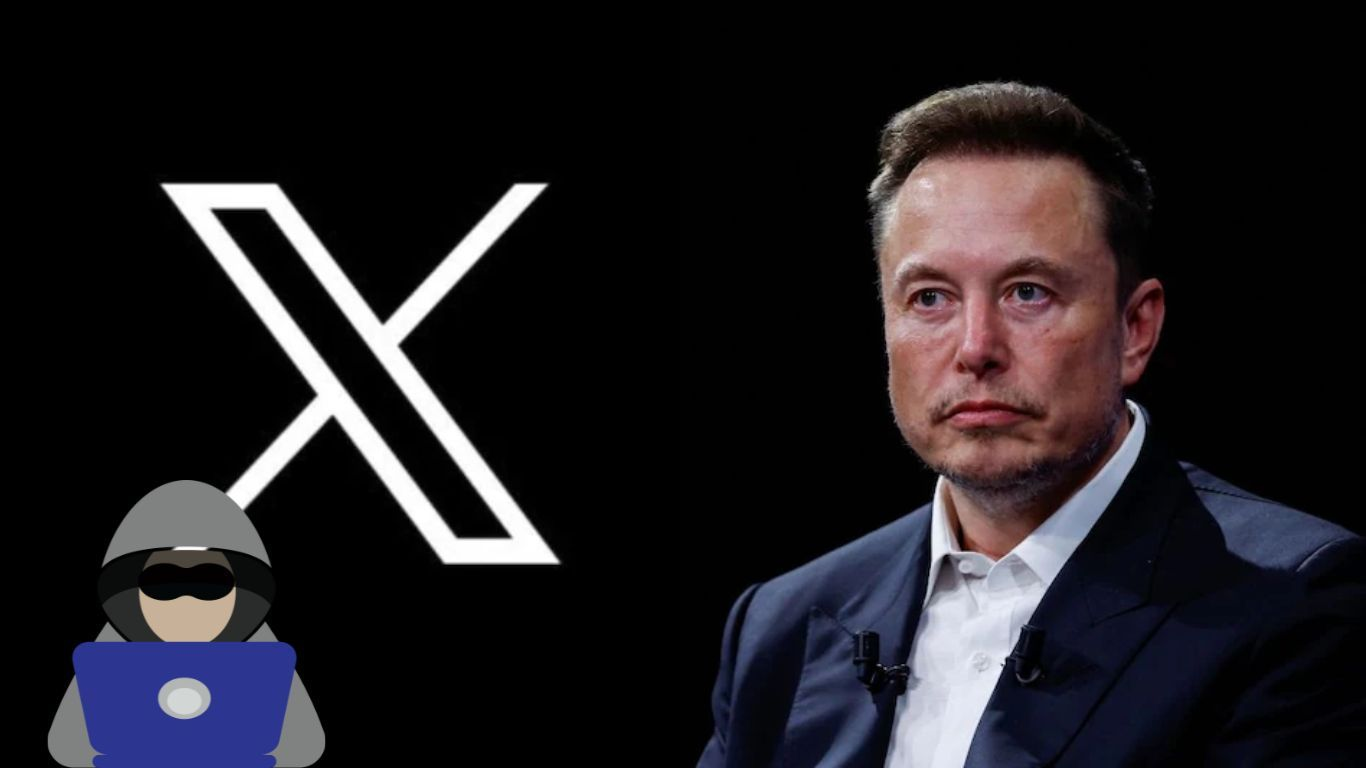 User Control vs. Online Safety: X's Block Feature Controversy
X's removal of the block feature triggered discussions about user autonomy, online harassment, and the complexities of nurturing a secure digital environment.
19-Aug-2023 01:13 AM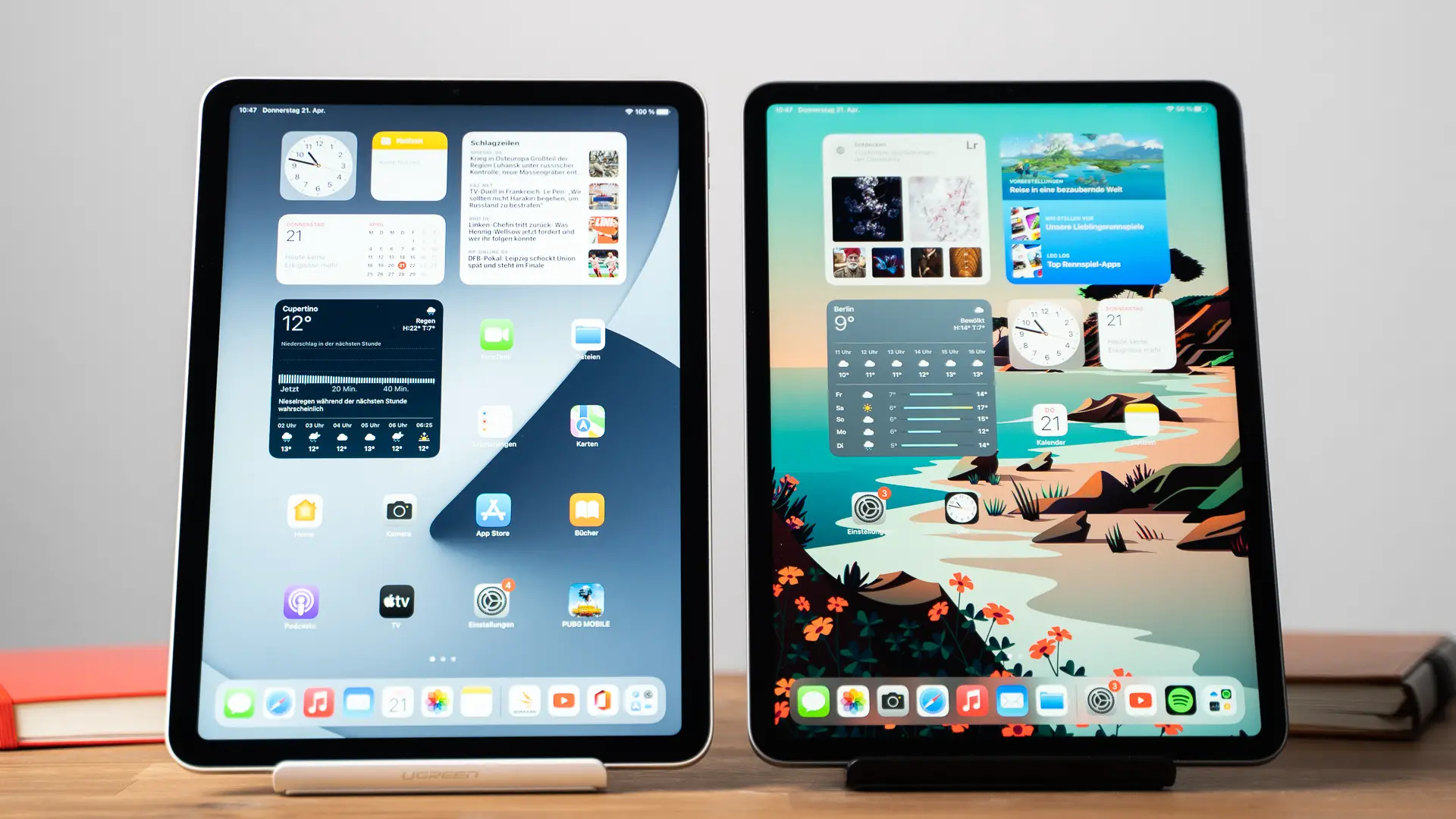 Apple Emerges as Leading Player in India's Declining Tablet Market
Apple dominates Indian tablet market with 25% share, driven by iPad 9th and 10th Gen. 5G and Wi-Fi tablets show growth amid sector shifts.
19-Aug-2023 12:52 AM
Samsung Galaxy Z Fold 5 & Galaxy Z Flip 5 Go on Sale Today: Know Launch Price, Specifications, & Discount Offers!
Samsung Galaxy Z Fold 5 and Z Flip 5 now on sale in India. Get up to Rs 18,000 benefits. Specs, prices, and features detailed for these latest foldable smartphones.
18-Aug-2023 08:07 AM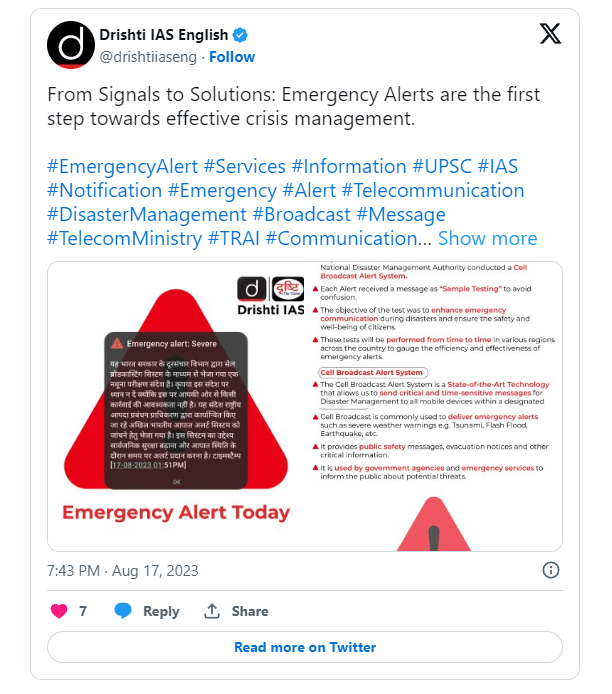 Emergency Alert! Severe: Why Do Smartphone Users in India Receive This Message From Govt?
India enhances disaster readiness with Emergency Alert System trial. Smartphone users receive test message for timely public safety alerts.
18-Aug-2023 08:00 AM