How To Choose A Smartwatch?
Posted by
Jyoti
On
27-Jul-2022 01:09 PM
3224
One of the most popular consumer goods right now is the smartwatch, However, some individuals are still unsure about what these smartwatches are, which advertise as a more intelligent substitute for conventional watches. Therefore, it is likely that if you are reading this tutorial you are already looking to get a smartwatch. There are several high-quality smartwatches available today, and a few major companies have established themselves as the leaders. If you don't have a smartwatch yet but are considering getting one soon, it can be difficult to choose which model to get because there are so many manufacturers in the market like Amazfit, Fossil, Samsung, Apple watches, etc. Thus, using our guidance, you may identify and choose a new smartwatch that meets all of your needs.
If a new gadget is on your radar, take into account the following queries. Each one should get your mind working on a crucial component of selecting the best smartwatch.
Is the most recent flagship wearable device actually your best choice?
What are your needs for wearables?
Technical Requirements.
What amount should you allocate?
Which gadget fits your present ecology the best?
Would you be content with the watch from the previous year?
Why a flagship wristwatch from Apple (or Samsung) might not be the best choice?
Just Go through the pros and cons of the Apple watch once before buying this brand watch
Pros
Exercise Tracking
Heart Rate Monitoring
Call, Message, App Notification
Can make and take calls
iPhone Camera remote control
Control over Smart Appliances
Water Resistant
Siri
Cons
Low Battery Life
Works with only iPhone
Expensive
No New diversity in Designs
Now let's have a look over the pros and cons of Samsung Watches
Pros
Excellent Designs
Great Performance
Great Convenience
Variety of Options
Cons
Expensive
Low Battery Life
Tiny Screen
So do not let the buzz fool you. A watch might not even be the finest in terms of value just because it is the newest. Although some individuals adore Apple and Galaxy watches, that does not mean you should get one right away. There are many well-known brands among the main competitors, and they are all worthy of consideration. Like how you might not need all the innovation that makes a flagship product more expensive. Or maybe not much new information has been revealed. For instance, most people are advised to continue with the Series 6 even if the Apple Watch Series 7 was released with minor changes. If you already possess a device with software, you might not need to upgrade.
What are your plans for using your smartwatch?
Wearers of smartwatches don't all use them in the same way. Decide what kind of user you are likely to be before you make your buy. The majority of people can be divided into three broad categories: communicators, athletes, and casual exercisers. When choosing a smartwatch to purchase, each of these categories of customers should take certain aspects into account.
Casual Athlete One of the most frequent reasons individuals switch from an analog watch to a smarter one is activity monitoring. Smartwatches make it simple for you to monitor your fundamental level of fitness. The casual exerciser is dedicated to becoming in shape but doesn't require the same level of information as those who are training for a race. This person likes the convenience of quick-access features like Apple's rings. They might even be tangentially interested in other health evaluations, such as sleep tracking. Some of the best smartwatches for a casual athlete available in the Indian market are Garmin Forerunner 255S, Coros Pace 2, Huawei Watch GT Runner, etc.
Athlete Some customers are looking for a workout partner rather than just the essentials. An athlete needs top-notch insights and incredibly accurate fitness tracking. Long battery life, sophisticated heart rate monitoring, and aids for exercise and rehabilitation are given priority. They frequently favor gadgets with lots of sports settings, robust construction to withstand sweaty exercises, and water resistance for timing laps. In order to prevent pocketing a phone during long-distance training sessions, athletes may prioritize built-in GPS. Apple Watch Series 7, and Garmin Forerunner 245 Music are some of the best smartwatches for athletes.
Communicator For some users, a smartwatch serves primarily as an addition to their smartphone. Users who need to stay connected, not set a new 10K PR, are communicators. Communicators rely on their wearables for notifications, voice aid, and even phone call support rather than taking their phones out repeatedly during the day. They require a device that easily connects to their existing ecosystem and has a sizable screen so they can do actions from their wrist. A large app library to streamline even more tools and chores is also probably something they would like. Fossil Gen 5, Apple Watch 5.
Technical Features
Display Users now have more alternatives than they did in the past thanks to companies like Oppo and Realme making their names in the wearable market. The display is becoming a key consideration when purchasing a smartwatch. OLED displays are seen in high-end smartwatches from brands like Apple and Samsung. But with more affordable options from brands like RealMe, Oppo, and Xiaomi, LCD panels are far more common. You can also obtain an AMOLED display, which is more affordable than LCD screens, in several mid-range smartwatches. OLED or AMOLED displays, which use less power and have higher readability both indoors and outdoors, may have a longer battery life than LCD displays, which may have shorter battery life.
OS and APP Selection You must choose the smartwatch OS you want to use before you can choose apps to install. Any wristwatch will work with an iPhone running iOS, but the Apple Watch series offers the best compatibility. And if you have an Android smartphone, you can choose from any smartwatch outside the Apple Watch because Android does not support it.
Even though a smartwatch is a relatively small gadget, it can run thousands of programs that are specifically made for it. Apps like WhatsApp and Uber are available that have been modified for the wristwatch platforms. Numerous popular apps are supported by Apple Watch, but Samsung's Tizen OS appears to be catching up to it. Even Google has Wear OS, which is compatible with many apps designed specifically for smartwatches. As a result, you ought to purchase a watch that supports a lot of the programs you utilize frequently.
If you possess an Android smartphone, we advise obtaining any smartwatch running Google's WearOS, and if you have an iPhone, we advise getting the Apple Watch. This configuration will offer the greatest compatibility and the fewest problems.
Battery Life Although most users continue to express dissatisfaction with battery life, there have been significant recent improvements in this area. The typical battery life of an Apple Watch and Wear OS device is two days. With the extended battery life feature, watches powered by the Snapdragon wear 3100 processor, you can go up to five days without charging. Other devices with fewer capabilities can last 5 to 7 days, although most fitness trackers on the market fall into this category.
Today's smartwatches that offer quicker charging include many of them. For instance, according to Apple, the new Apple Watch Series 7 watch can increase from 0% to 80% in just 45 minutes, which is 33% faster than the series 6 watches. The new OnePlus watch charges much faster and can go from zero to forty-three percent in just ten minutes.
NFC Many smartwatches also have NFC capabilities, which let you make purchases without having to carry around a wallet. In order to use your smartwatch to pay for a cup of coffee or sandwich in a cafe, all you need to do is save the information for your credit or debit card. It's crucial to remember that different watches utilize various payment systems, such as Apple watches using Apple Pay, Wear OS devices using Google Pay, and Fitbit and Garmin smartwatches using Fitbit Pay and Garmin Pay, respectively.
Do you really need a current generation smartwatch?
The quick response is most likely not. In order to save customers money, companies offer an older version at lower prices after a new product is released or launched. Most wearable firms provide software support for earlier versions of devices, as was already indicated. The main justifications for purchasing a new flagship watch are specific improvements to hardware and design.
For instance, you might want to invest in the most recent model if a brand adds GPS or SpO2 to a line that previous models didn't have. What about improved battery life or heart rate monitoring? Even novelties like solar charging are being introduced by some lines. In the meantime, you can definitely pass if your current device is in good working order and you aren't overly excited about any of the new features on this year's offering. Similar to this, you can shop for older technology that is still quite reliable if you want to save some money.
Make sure the device you are considering will still receive regular updates before going too far back. Additionally, we advise against purchasing earlier Wear OS devices that are compatible with Wear OS 3. When selecting the best smartwatch to buy, it's crucial to consider the software's longevity.
Budget: What is your desired price range for a smartwatch?
Even better, how much should you pay for a smartwatch? Every shopper's budget is unique, therefore discussing it is never simple. The fact that you don't have to shell out a fortune to bring home a potent device is crucial. The typical price of a smartwatch is between Rs 1500 to Rs 5000, with some budget alternatives costing less and some feature-rich gadgets costing a little bit more.
Fortunately, you're probably buying something durable these days as well. Due to the fact that many brands offer software support for outdated devices, smartwatches don't need to be changed every year. Like most things, you get more features for your money by spending more. For instance, your budget could need to increase depending on the degree of health and fitness tracking you are interested in. Similarly, if the quality of materials and construction is important to you, you might desire a more expensive model of a particular device. Think carefully about which features are most important to you when deciding how much to spend on your new smartwatch.
You can consider these below-mentioned watches too
And if you have a high budget you can go for: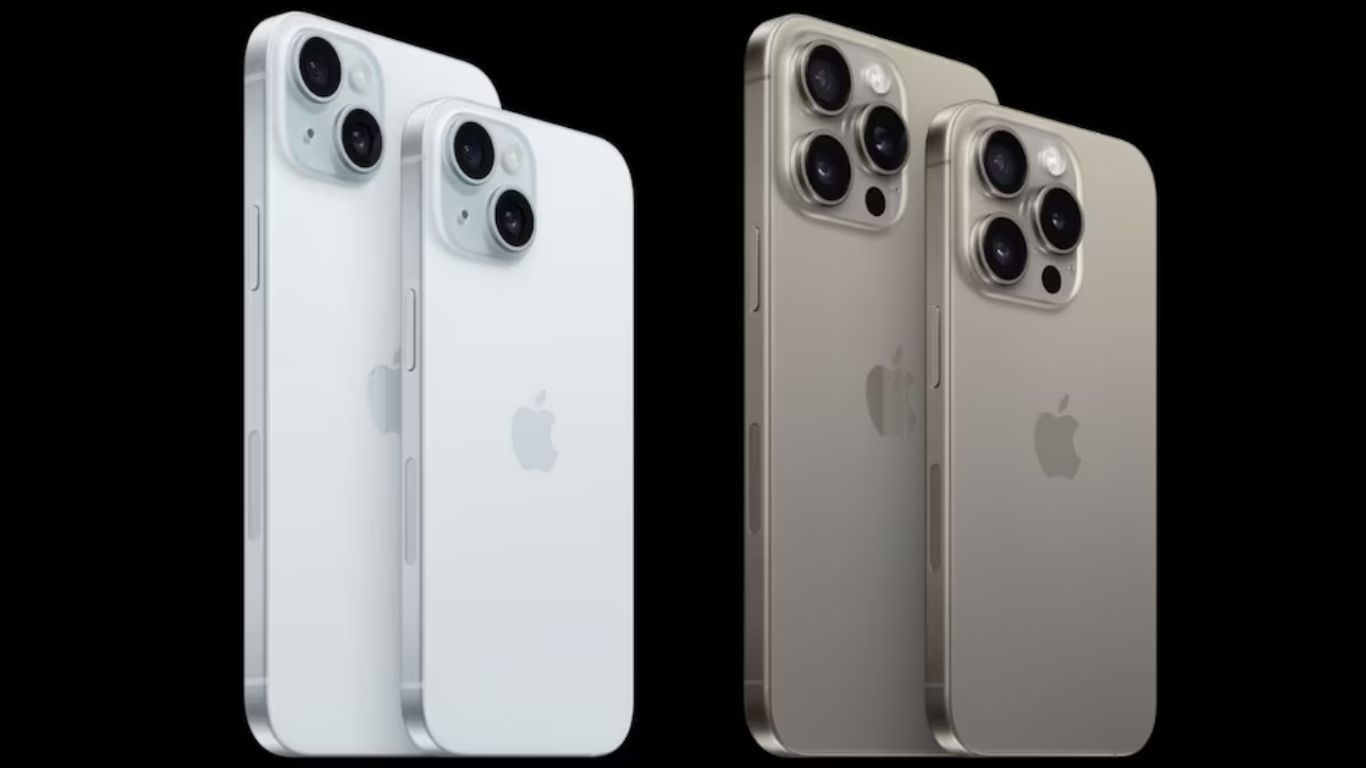 Apple iPhone 15 Series | What's the new Upgrade?
Discover the latest features and upgrades of the Apple iPhone 15 Series. Check out the iPhone 15 price and specs.
13-Sep-2023 12:16 AM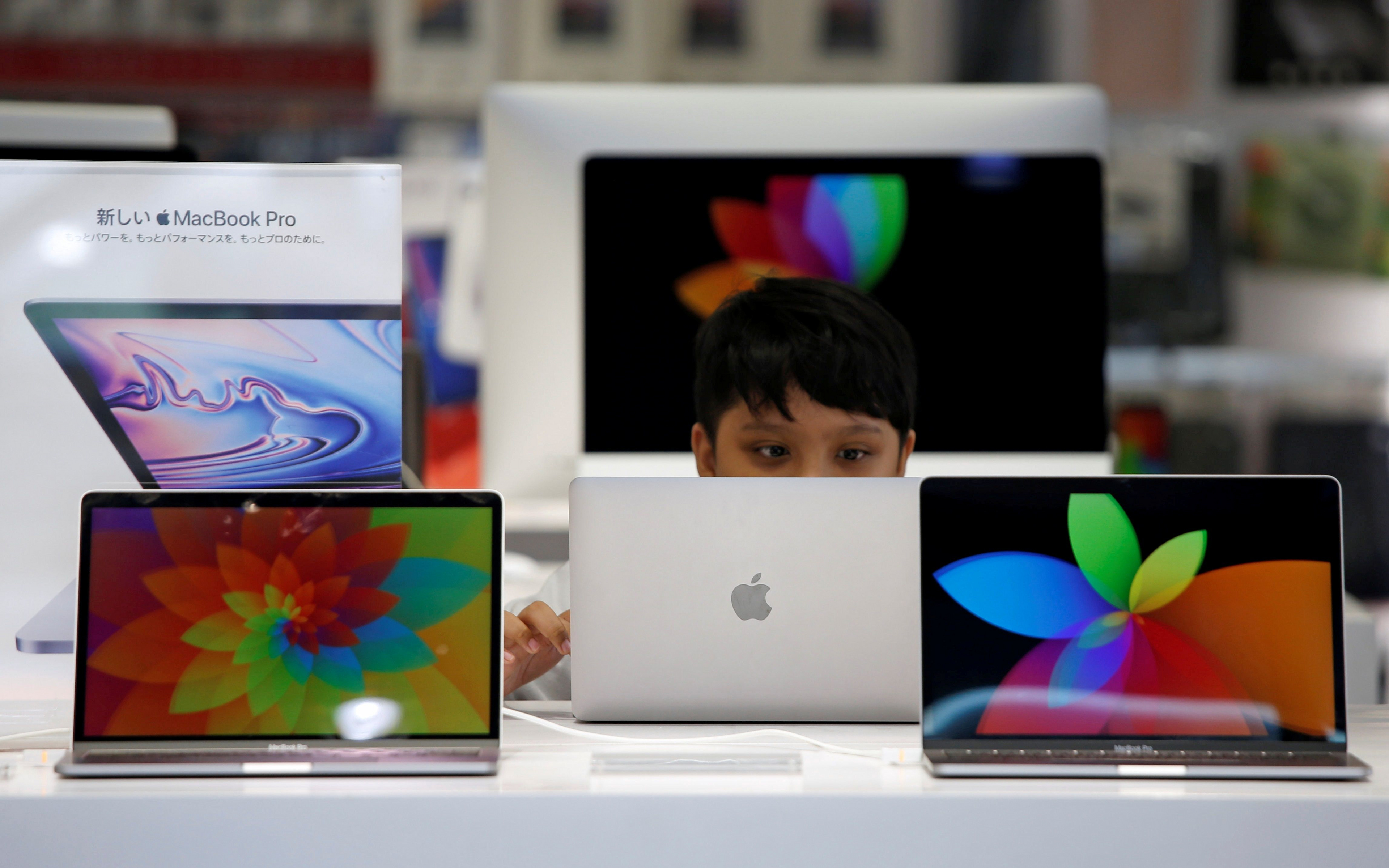 Laptop & PC Import Curb: Google, Apple, Intel, and Others Have Urged US to Push India to Reconsider Its New Rule
Global tech giants urge US to influence India's laptop import restrictions; concerns over trade relationships & supply chain impact.
19-Aug-2023 02:48 AM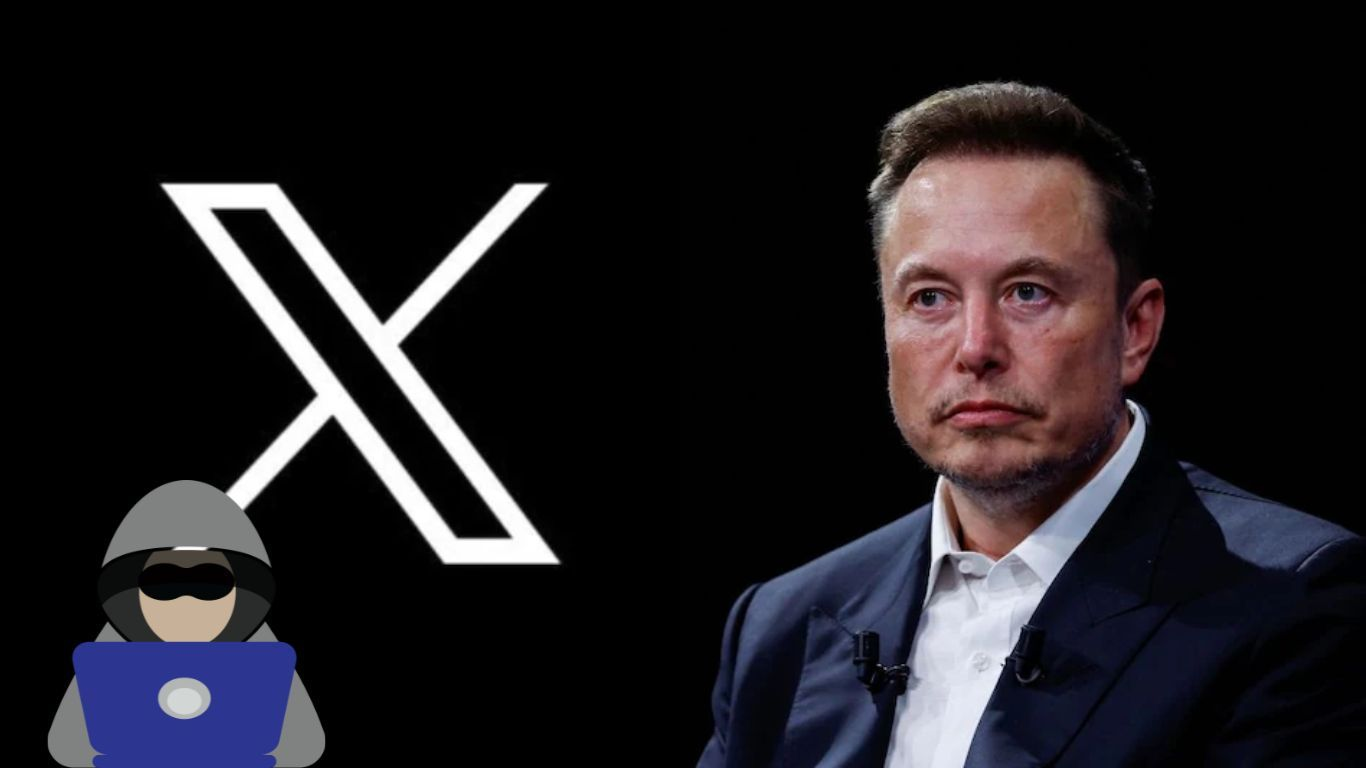 User Control vs. Online Safety: X's Block Feature Controversy
X's removal of the block feature triggered discussions about user autonomy, online harassment, and the complexities of nurturing a secure digital environment.
19-Aug-2023 01:13 AM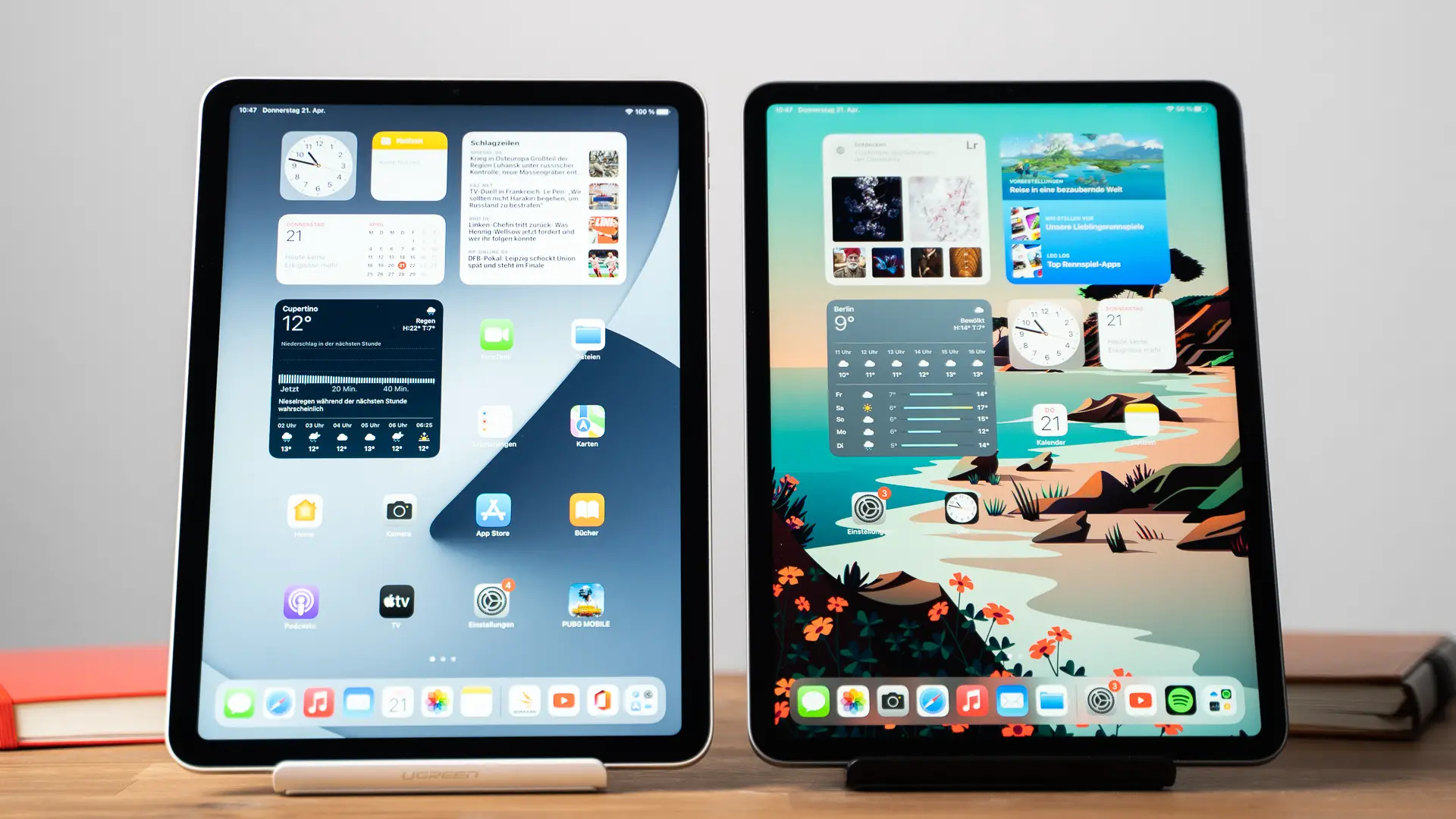 Apple Emerges as Leading Player in India's Declining Tablet Market
Apple dominates Indian tablet market with 25% share, driven by iPad 9th and 10th Gen. 5G and Wi-Fi tablets show growth amid sector shifts.
19-Aug-2023 12:52 AM
Samsung Galaxy Z Fold 5 & Galaxy Z Flip 5 Go on Sale Today: Know Launch Price, Specifications, & Discount Offers!
Samsung Galaxy Z Fold 5 and Z Flip 5 now on sale in India. Get up to Rs 18,000 benefits. Specs, prices, and features detailed for these latest foldable smartphones.
18-Aug-2023 08:07 AM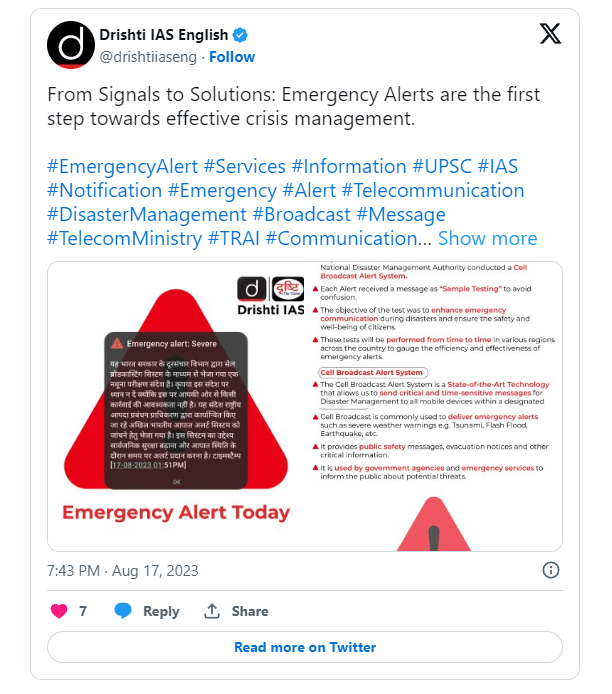 Emergency Alert! Severe: Why Do Smartphone Users in India Receive This Message From Govt?
India enhances disaster readiness with Emergency Alert System trial. Smartphone users receive test message for timely public safety alerts.
18-Aug-2023 08:00 AM