WatchOS 9 By Apple Released with New Features
Posted by
Jyoti
On
20-Sep-2022 04:54 AM
3194
Apple recently updated the market-leading wearable OS with new features and enhanced user experiences with the release of iOS 16 and watchOS 9. More watch faces are now available for the Apple Watch, several of which have sophisticated details that provide utility and customization possibilities.
The upgraded facts, viewpoints, and training experiences in the revamped Workout app are now based on the routines of professional athletes. The new FDA-approved AFib History feature of the Sleep app can give users with an atrial fibrillation (AFib) diagnosis additional in-depth knowledge of their condition. The updated Medication App streamlines, clarifies, and allows users to track their meds in a discreet manner.
NEW AND EXPANDED WATCH FACES
There are four faces in WatchOS 9. Lunar illustrates how the lunar calendars of Chinese, Hebrew, and Islamic cultures relate to the Gregorian calendar. A dynamic work of art called Playtime was created in association with Joi Fulton. With each revolution of the Digital Crown, the style of the type-driven watch face Metropolitan changes. A new star map and cloud data give astronomy a unique face.
The update gives classic watch faces like Utility, Simple, and Activity Analog updated details. Modular, Modular Compact, and X-Large watch faces also get backdrop color editing. Additional images, such as those of pets, animals, and landscapes, display the depth effect of portrait faces. Chinese lettering are now shown on the watch faces of California and Typo graph.
All Nike watch faces, including the updated colors for the Bounce face, are available to Apple Watch users running watchOS 9. Users of Focus can choose which Apple Watch face, such as the Photos face during a Personal Focus, will automatically appear when they start a specific focus on their iPhone. This allows users to stay present in the moment. Lunar demonstrates the relationship between the Gregorian and lunar calendars.
WORKOUT APPS UPDATED
Workout, one of the most downloaded Apple Watch apps, has been updated to provide users better performance tracking and more training options to help them meet their fitness objectives. In order to allow users to view critical parameters for various training regimens, the standard in-session display now makes use of the Digital Crown to cycle between simple-to-read workout perspectives.
To track exercise intensity, heart rate zones and personal health information can be used. The Program app has a function called "Custom Workouts" for interval training. This enables you to create a training plan that include both working out and taking breaks. Users can benefit from new signals like as pace, power, heart rate, and cadence as they progress through their workout. Heart rate zones can be used to monitor the level of exercise intensity.
The Exercise app now has a new Multi sport workout option for triathletes and duathletes that seamlessly switches between swimming, biking, and running routines. The iPhone Fitness app's updated summary screen provides more information and interactive graphics for workout analysis. The Multisport Workout option in the Workout app now automatically switches between running, bike, and swimming sessions.
UPDATES FOR RUNNER
For runners, Apple Watch is a terrific tool, and watchOS 9 offers data and tools to track effectiveness. Workout Views can include Stride Length, Ground Contact Time, and Vertical Oscillation. These measurements allow users to spot trends and patterns in the summary of the Fitness app and the Health app. Users can now pick a distance and time goal for a run, and the new "Pacer" experience calculates the pace necessary to meet those goals. They can monitor pace alerts and statistics while exercising. Race Route, which is anticipated later this year, allows users to compete against their best or most recent performance on routinely completed routes while receiving in-session pacing guidance. In order to provide runners with pace and distance information, a new running experience called Track uses GPS and Apple Maps data to detect when users are at a running track.
SWIMMING ENHANCEMENTS
When users are using a kickboard while swimming, Apple Watch sensor fusion automatically recognizes this and categories the type of stroke used in the workout summary along with the distance covered. SWOLF scores, which combine stroke count and lap time, assess a swimmer's effectiveness. The SWOLF average for each set is shown in the workout summary.
REDESIGNED COMPASS APP
More details and zoom able views, including a hybrid view that displays both an analogue and a digital compass, are provided by the updated Compass app. Latitude, longitude, elevation, inclination, compass waypoints, and backtrack are available by turning the digital crown.
When a user gets lost or bewildered, Backtrack uses GPS data to create a route that shows where they have been. When disconnected from the power grid, it can turn on automatically. The app's Compass Waypoints feature makes it easy to designate a spot. A waypoint is lost when you tap a compass waypoint. A waypoint's direction and distance are displayed when one is selected. Waypoints, a quick way to indicate a location, are a feature of the updated Compass app.
SLEEP INSIGHTS
To achieve their goals, Apple Watch customers can create wind-down and bedtime programmes and track their sleep. Sleep monitoring in WatchOS 9 now includes sleep stages. Using data from the accelerometer and heart rate sensor, Apple Watch can tell when users are awake and in REM, core, or deep sleep. Users with Apple Watch may get information on their sleep stages in the Sleep app and can access more detailed data, such as time spent sleeping, in the Health app on their iPhone. One of the largest and most varied wearable populations ever studied was used to train and evaluate the machine learning models. US customers can contribute sleep stage data to the Apple Heart and Movement Study through the Research app because sleep science is currently being studied.
FIRST OF ITS KIND AFiB HISTORY
According to research, AFib may have an impact on a person's symptoms, quality of life, and risk of complications. There was no realistic technique to monitor AFib over time or manage lifestyle variables that might have an impact.
Users with AFib can activate the FDA-approved AFib History function in watchOS 9 to access critical data, including an estimate of how frequently their heart rhythm exhibits AFib symptoms.
To understand frequency and view a complete history on the Health app, including sleep, alcohol use, and exercise, users will receive weekly reminders.
To share with doctors and other healthcare professionals, users can get a PDF including their AFib and lifestyle history.
MEDICATIONS
Users can create a list, set schedules and reminders, and check information in the Health app to manage and track their vitamins, supplements, and other drugs with the new Medication experience on Apple Watch and iPhone.
Users may track their meds wherever they are with the Apple Watch's Medications app. In order to keep on track, users can create personalized regimens for each prescription, whether it should be taken daily, weekly, or as needed. People in the US can add medications and receive warnings if there are any significant interactions using the camera on their iPhones.
UPDATES TO CYCLING TRACK
Users of Cycle Tracking can now receive notifications on iOS 16 and watchOS 9 if their registered cycle history indicates a potential deviation, such as irregular, infrequent, or prolonged periods and persistent spotting.
PRIVACY
The Health app encrypts all user health and fitness information while an iPhone is locked with a passcode, Touch ID, or Face ID. Apple encrypts health information on its servers and during transit. The data is completely protected when you store health app data to iCloud using two-factor authentication and a passcode.
ADDITIONAL WATCHOS UPDATES
While preserving essential Apple Watch capabilities like Activity tracking and Fall Detection, Low Power Mode increases battery life by turning off or limiting a few sensors and services like background heart rate monitoring and the Always-On display.

With the help of international roaming services, users can now stay connected to a cellular network while visiting another country.

When Apple Watch is in use, notifications now arrive with new slim line banners to make them less intrusive while maintaining their impact.

Family Setup will support the Home app later this year, allowing a child to be added as a member and operate HomePod speakers and smart home accessories. They can utilise hotel keys and house keys in Apple Wallet as well.

Users with upper body limb differences now have even more options with the new Quick Actions on Apple Watch, including the ability to answer or end a phone call, snap a photo, play or stop media in the Now Playing app, and begin, halt, or continue a workout.

With Apple Watch Mirroring, which enables users to remotely manage Apple Watch from their associated iPhone, Apple Watch is now more accessible than ever for those with physical and motor impairments. By employing voice control, switch control, head tracking, and external Made for iPhone switches instead of tapping the Apple Watch touchscreen, users can operate their Apple Watch using assistive capabilities on their iPhone thanks to Apple Watch Mirroring.

The French, German, Italian, Japanese, Portuguese, and Spanish languages are now supported by the QWERTY keyboard on Apple Watch Series 7, Apple Watch Series 8, and Apple Watch Ultra (Mexico, Spain, Latin America).

The upgraded Calendar app now lets users add new events from their Apple Watch. In order to support more scrolling through calendar events, users can now access a Week view in addition to updated List, Day, and Month views.

Cardio Recovery is a valuable fitness metric that can show whether or not the heart is in good condition. Even if the workout doesn't reach its peak intensity, Apple Watch now estimates cardio recovery after an outdoor walk, run, or hike. The Health app allows users to monitor this measure over time.

With support for CallKit and share sheets, access to the Photos picker, and the ability to combine watchOS apps with Apple TV, new APIs enable developers to create best-in-class third-party apps.
AVAILABILITY
Apple Watch Series 4 and later equipped with an iPhone 8 or later, an iPhone SE (2nd generation), and iOS 16 are now able to get the watchOS 9 upgrade. Additionally, Apple notes that not all capabilities may be accessible in all locales, in all languages, or on all makes and models.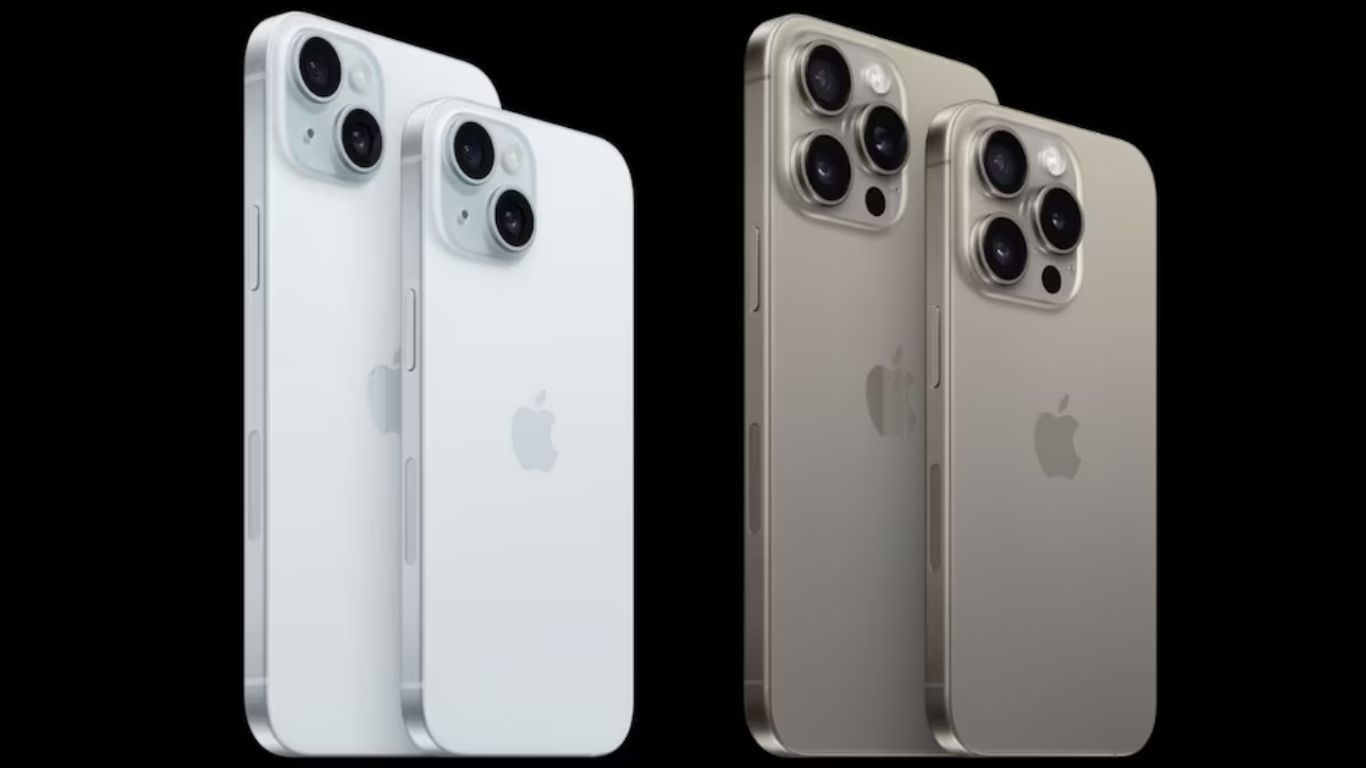 Apple iPhone 15 Series | What's the new Upgrade?
Discover the latest features and upgrades of the Apple iPhone 15 Series. Check out the iPhone 15 price and specs.
13-Sep-2023 12:16 AM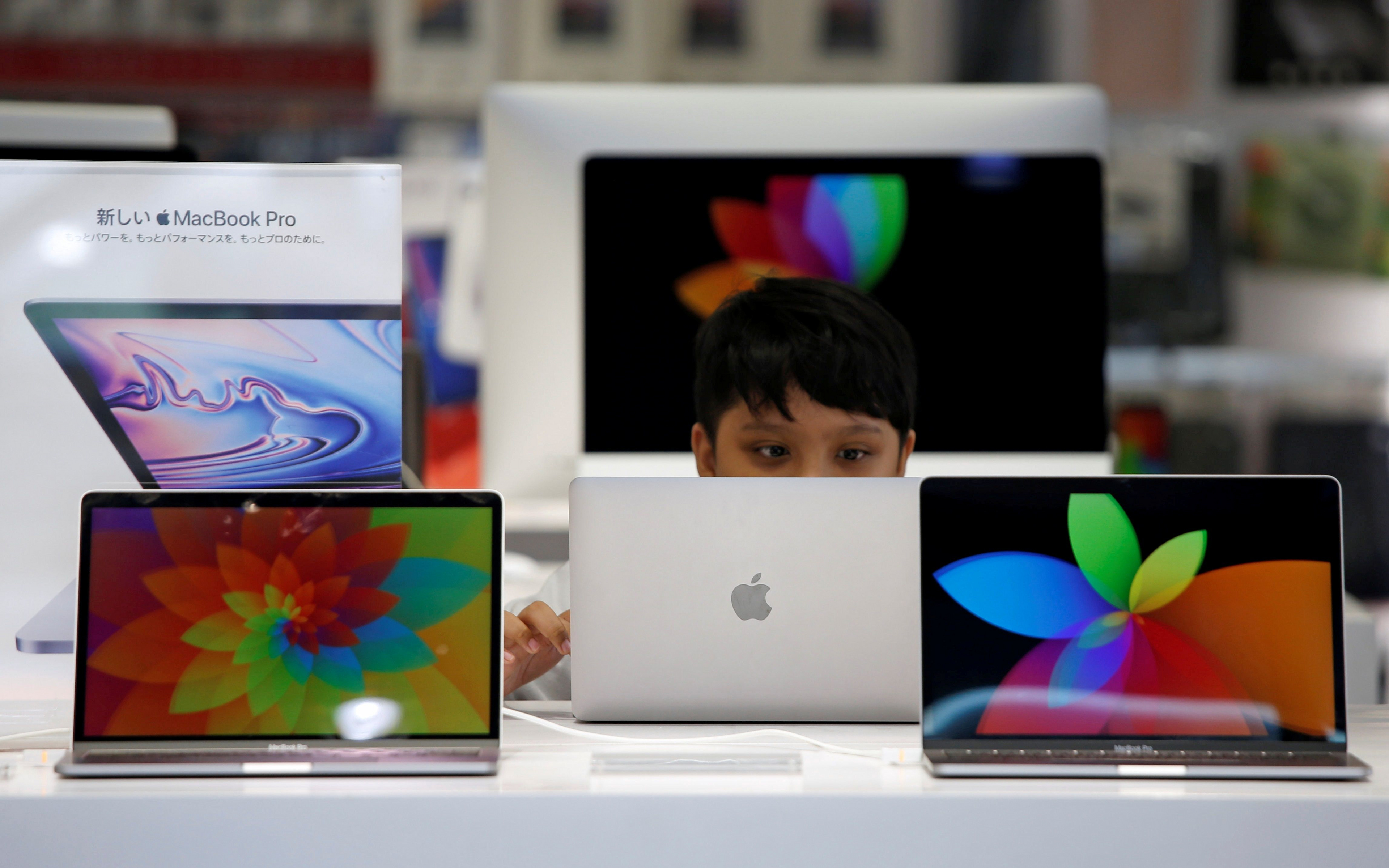 Laptop & PC Import Curb: Google, Apple, Intel, and Others Have Urged US to Push India to Reconsider Its New Rule
Global tech giants urge US to influence India's laptop import restrictions; concerns over trade relationships & supply chain impact.
19-Aug-2023 02:48 AM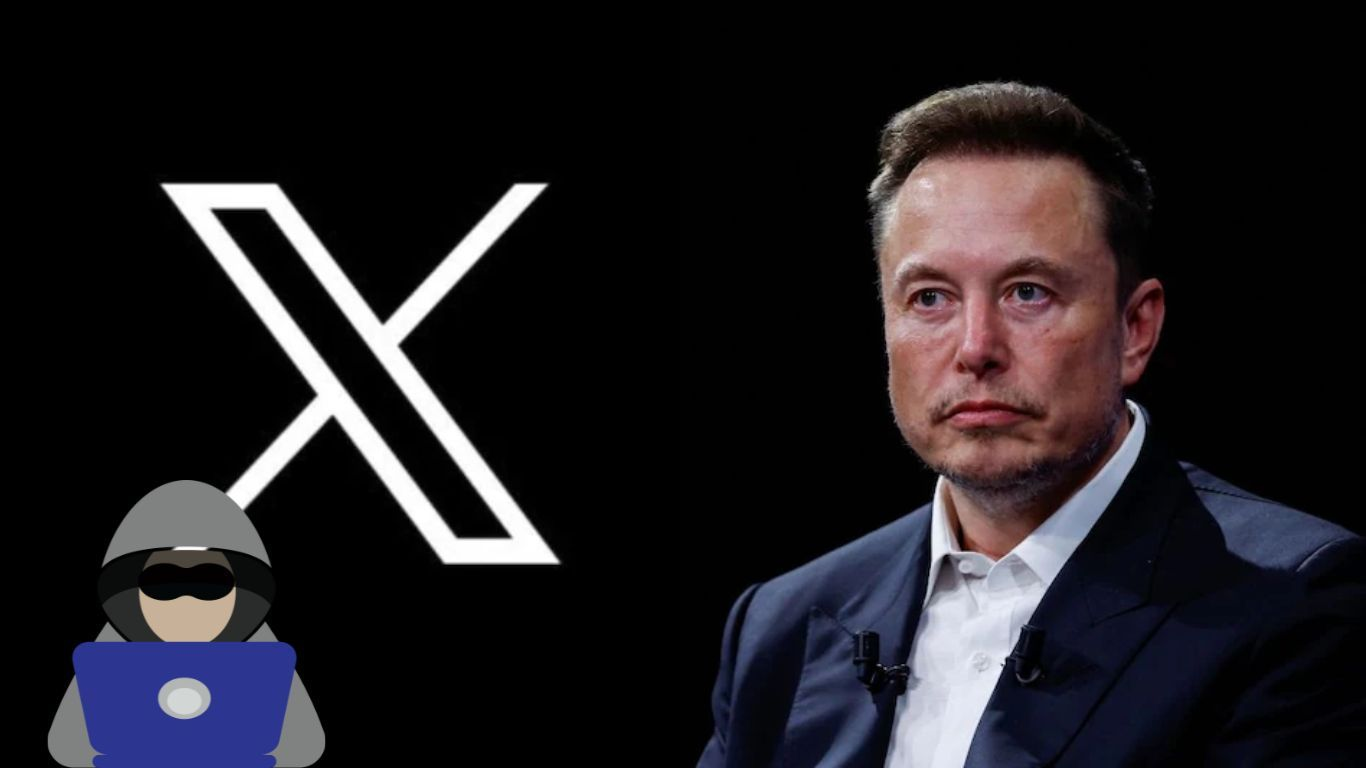 User Control vs. Online Safety: X's Block Feature Controversy
X's removal of the block feature triggered discussions about user autonomy, online harassment, and the complexities of nurturing a secure digital environment.
19-Aug-2023 01:13 AM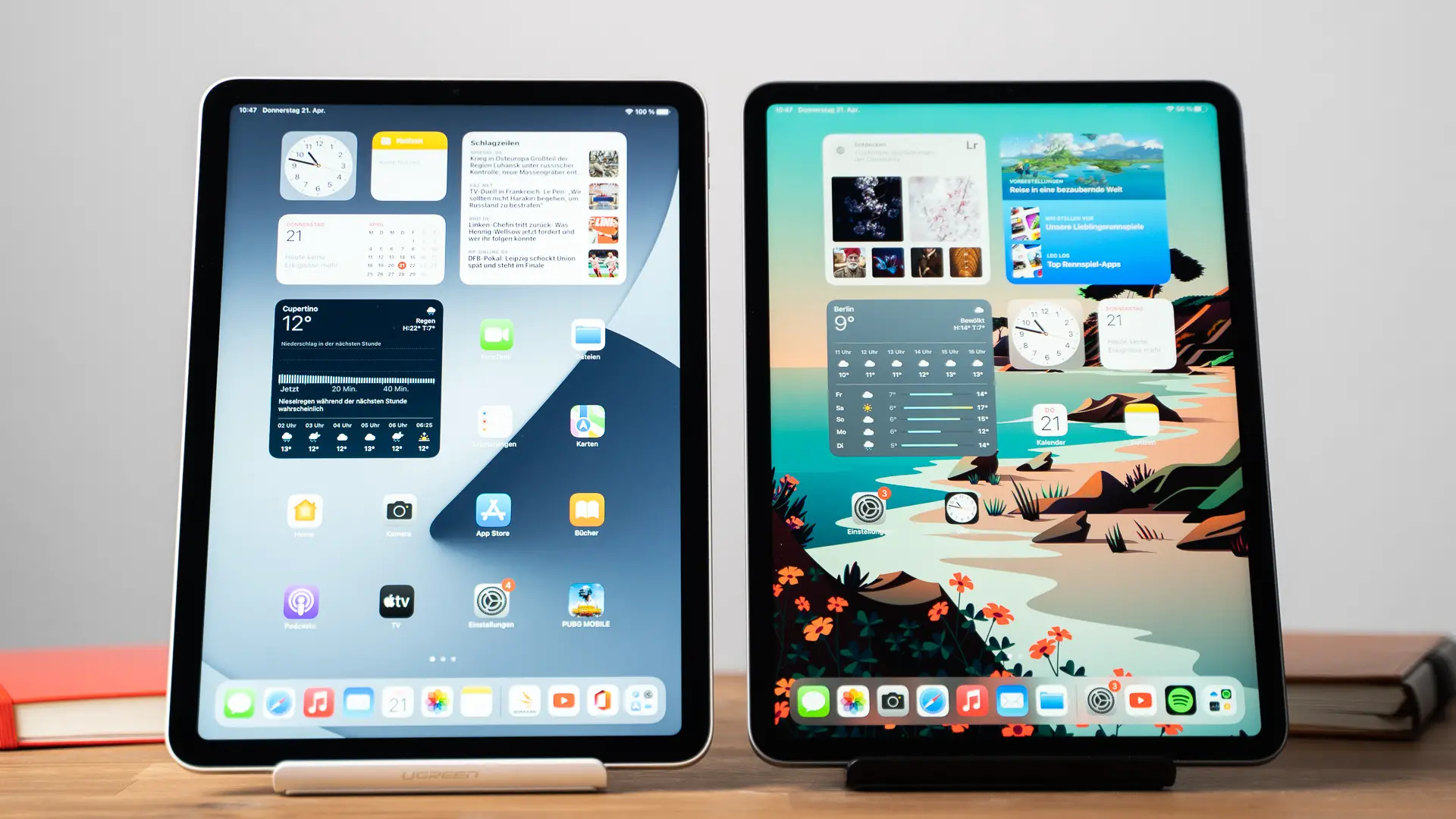 Apple Emerges as Leading Player in India's Declining Tablet Market
Apple dominates Indian tablet market with 25% share, driven by iPad 9th and 10th Gen. 5G and Wi-Fi tablets show growth amid sector shifts.
19-Aug-2023 12:52 AM
Samsung Galaxy Z Fold 5 & Galaxy Z Flip 5 Go on Sale Today: Know Launch Price, Specifications, & Discount Offers!
Samsung Galaxy Z Fold 5 and Z Flip 5 now on sale in India. Get up to Rs 18,000 benefits. Specs, prices, and features detailed for these latest foldable smartphones.
18-Aug-2023 08:07 AM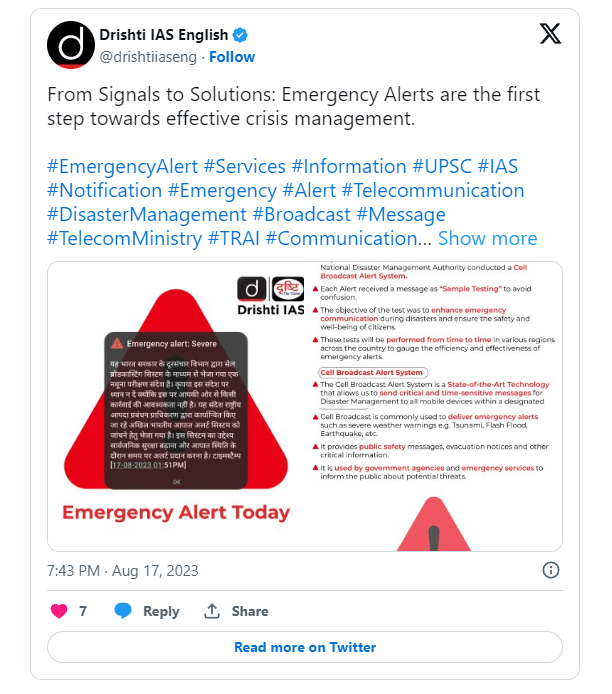 Emergency Alert! Severe: Why Do Smartphone Users in India Receive This Message From Govt?
India enhances disaster readiness with Emergency Alert System trial. Smartphone users receive test message for timely public safety alerts.
18-Aug-2023 08:00 AM