Google Pixel 7 and 7 Pro Unveiled: Here's what you need to know
Posted by
Rohit Yadav
On
07-Oct-2022 06:52 AM
3862
Unlike other manufacturers, Google does not saturate the market with constant releases. His newly launched Pixel 7 duo brings the total number of new phones in 2022 to just 3 (6a remaining). That is even less than Apple.
As with last year, there are two models of him, the smaller Vanilla Phone and the larger Pro, which serve the same role as the previous year before that. It seems like there could have been a plus model between the two, but that's not the case this year. Let's take a closer look at the phone we got.
Google Pixel 7 Pro
The Pixel 7 Pro is Google's best phone for the next 12 months or so, making it a true flagship. Brilliant displays with high refresh rates, large camera sensors, wide/ultra wide/telephoto combinations, distinctive looks, security features, and promises of long-term software support.
Specifications
However, the difference from last year's Pro isn't that big. All run on the new Tensor G2 chipset and improved telephoto camera. Let's start with the chipset.
This is known as Samsung's 4nm process, which is less popular but an improvement over the 5nm node used in the original chip. The CPUs are the same, 2x Cortex-X1 + 2x A76 and 4x A55, but with slightly higher clock speeds. More interesting is the GPU that is the Mali-G710 MC10, in graphics it not only performs and is more efficient than the G78 but also in machine learning tasks it is 35% better. There are also new Tensor Cores and new modems to boot.
The next generation of his Tensor processing engine can perform machine learning tasks 60x faster and 20% more efficiently. Responsible for features such as Photo Unblur, exclusive to Pixel 7 and 7 Pro. Use Google's advanced AI to remove blur and noise from old photos taken with your old phone many years ago. Of course, it also works to beef up the Pixel 7's own camera. More on this later.
Like last year, the phone comes with 12GB of RAM, with storage options of 128GB, 256GB and 512GB. Of course, there's no microSD slot, just a nano-SIM slot and an eSIM for two lines.
Camera
Now let's look at the camera. The main module continues to use a 50 MP 1/1.31 inch (1.2 µm) sensor with the option of 4-in-1 binning. The f/1.85 lens has a field of view of 82°. If you want to capture more of the scene, there is a 12MP (1.25µm) ultra-wide camera with 125.8° FoV. The hardware upgrade this year is with the ultra-wide-angle lens that has autofocus and can be used for macro photography.
The main camera has optical image stabilization (OIS) and electronic image stabilization and can record 4K video at 30fps and 60fps. Voice Enhancement feature can now be enabled in 4K/60fps mode as well. The phone can record 10-bit HDR video, and Google has partnered with the makers of apps like Snapchat and TikTok to enable higher quality video. The Camera app leverages the machine learning capabilities of the Tensor G2 chipset to create cinematic blurs and stabilize handheld shots.
Then there's the tele camera. It now has a long lens with 5x (previously 4x) optical magnification. The extra range comes at the expense of a slightly smaller sensor (0.7µm pixels instead of 0.8µm), but it still has a 48MP resolution so you can zoom in further digitally with special pixel magic.
Display
The Pixel 7 Pro's 6.71-inch AMOLED display allows it to stand above its vanilla siblings. Not only because of its size but also because of the QHD+ LTPO panel with a variable refresh rate from 10 to 120 Hz. The sides of the display aren't as curved as last year, but they're still protected by Gorilla Glass Victus. There is also a fast and secure in-display fingerprint reader. Or you can use Face Unlock which is more convenient.
Google Pixel 7
The Pixel 7 is significantly cheaper than the Pro model and is significantly smaller in size. Not as small as the cheaper Google Pixel6a, but not as big as the premium Pixel.
Specifications
Similar to its bigger brother the Pixel 7 uses the same Tensor G2 SoC with the same advancements over its predecessor. Google keeps RAM at 8 GB, and you can choose between 128 GB or 256 GB of storage.
Like its predecessors, Pixel 7 and 7 Pro are guaranteed 3 major operating system updates (up to version 16) and 5 years of security patches.
Display
The display is still a flat AMOLED panel with FHD+ resolution, but with 25% higher peak brightness than the Google Pixel 6 display. However, this new panel only has a refresh rate of 90 Hz. I would have liked to have seen 120Hz without LTPO this year, but for what it's worth, this phone is cheaper than the Samsung Galaxy S22 (which has 120 Hz) or Apple iPhone 14 (which has a 60Hz display).
The Pixel 7's slim build also means it has a smaller battery of 4,355mAh (up from 4,614mAh). However, more efficient hardware means Extreme Battery Saver mode can last 72 hours (up from 48 hours). Without them, I'm looking at about 31 hours in normal use.
Camera
Like the Pro, the Pixel 7 uses a 50-megapixel (1/1.31 inch, 1.2µm before binning) main camera. Add to that a 12-megapixel ultra-wide camera and that's it. For zooming in, the phone relies on a relatively high-resolution main sensor and Google's Super Res Zoom image processing (upgraded thanks to the extra processing power of the G2 chipset).
Let's talk selfie cameras. It has a higher resolution sensor, 10.8MP (up from last year's 8MP), and a wider field of view – 92.8° (up from 84°). However, the focal point of the lens is fixed. The same goes for the Pro, which shares the same camera module.
Google Pixel 7 and 7 Pro Prices and Availability
In India, Google Pixel 7 starts from Rs 59999 for the 128 GB model, the 256 GB model is also available at a higher price. As for the flagship Pixel 7 Pro, the price in India starts from Rs 84999 again for the base model with 128 GB of storage. The phones are listed on Flipkart and are marked as coming soon. There are additional bank offers which can lower the effective price of the Pixel 7 to Rs 49999 and the Pixel 7 Pro to Rs 73749.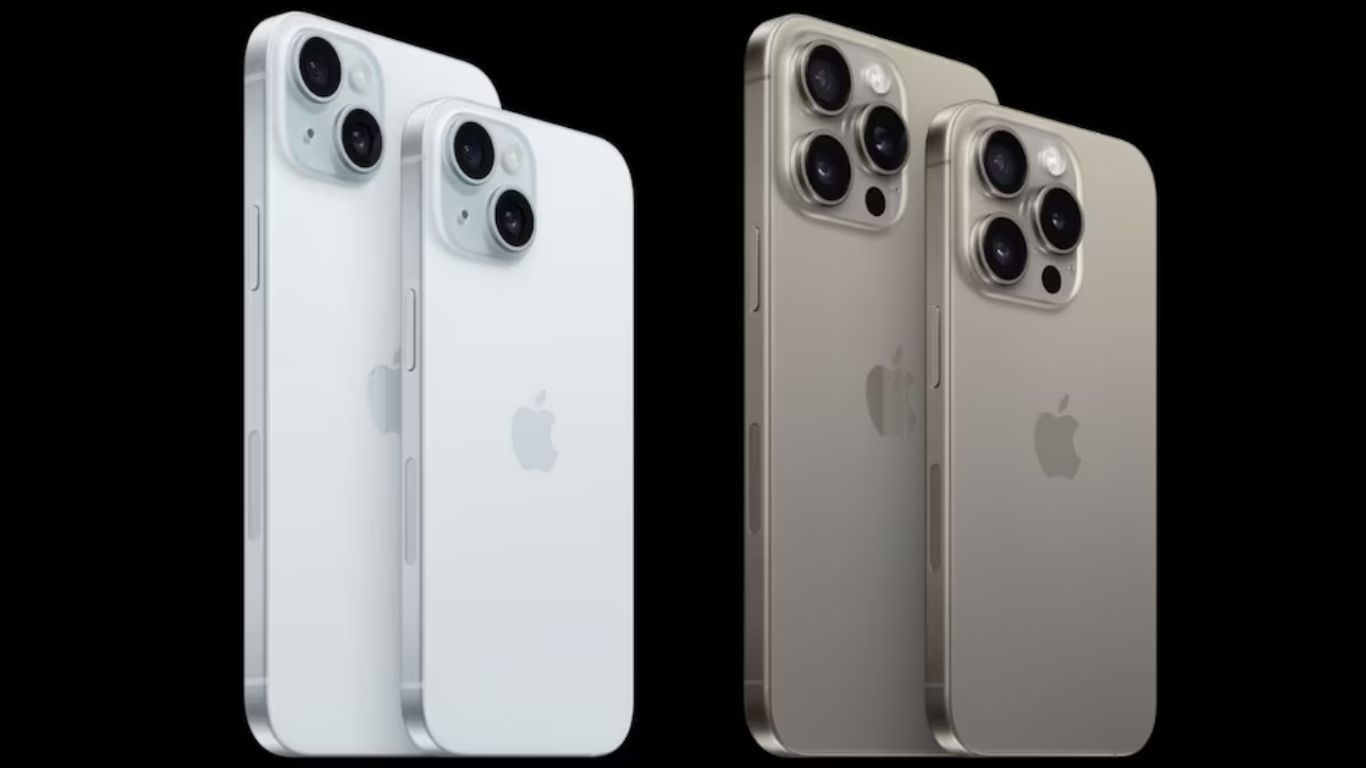 Apple iPhone 15 Series | What's the new Upgrade?
Discover the latest features and upgrades of the Apple iPhone 15 Series. Check out the iPhone 15 price and specs.
13-Sep-2023 12:16 AM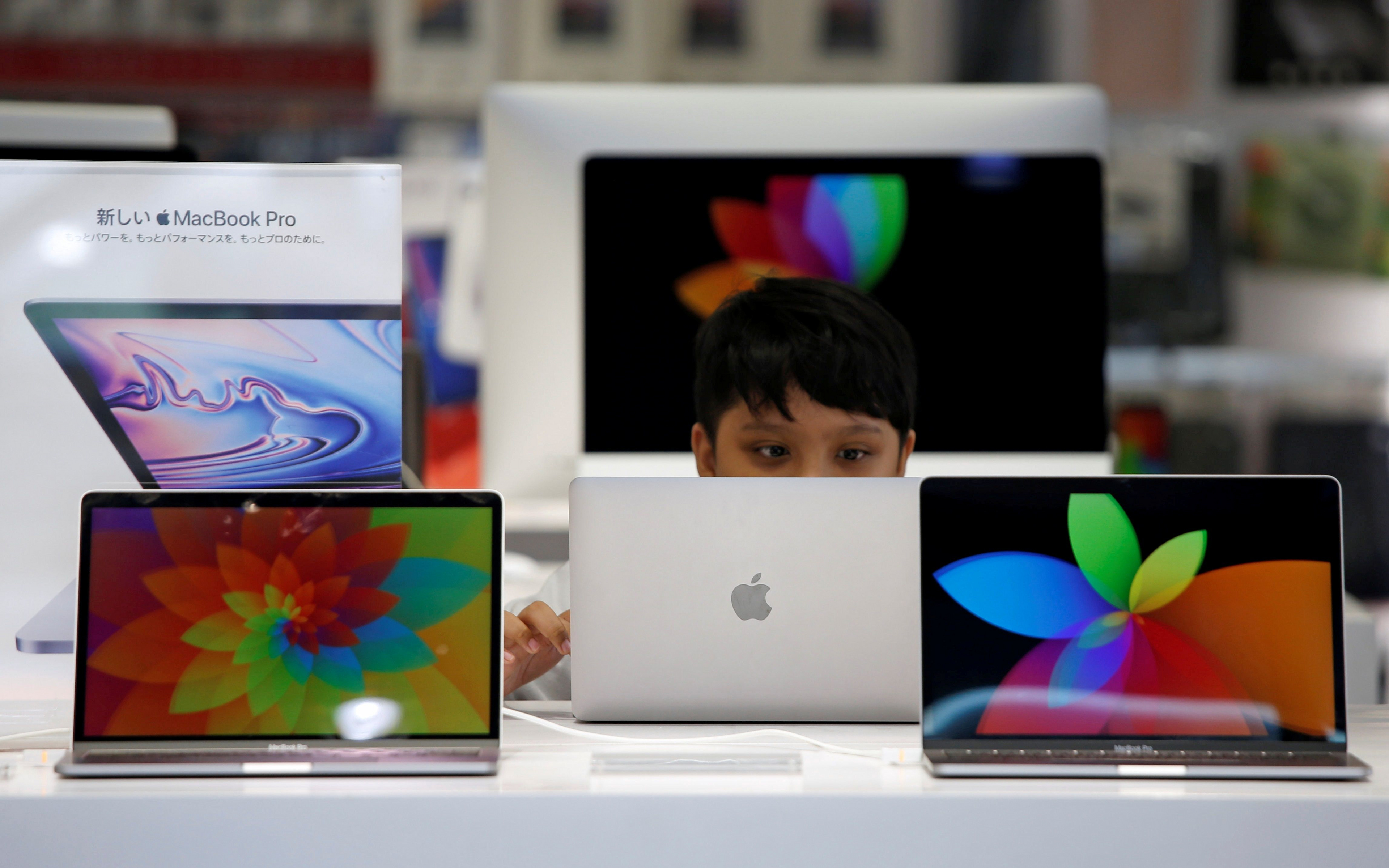 Laptop & PC Import Curb: Google, Apple, Intel, and Others Have Urged US to Push India to Reconsider Its New Rule
Global tech giants urge US to influence India's laptop import restrictions; concerns over trade relationships & supply chain impact.
19-Aug-2023 02:48 AM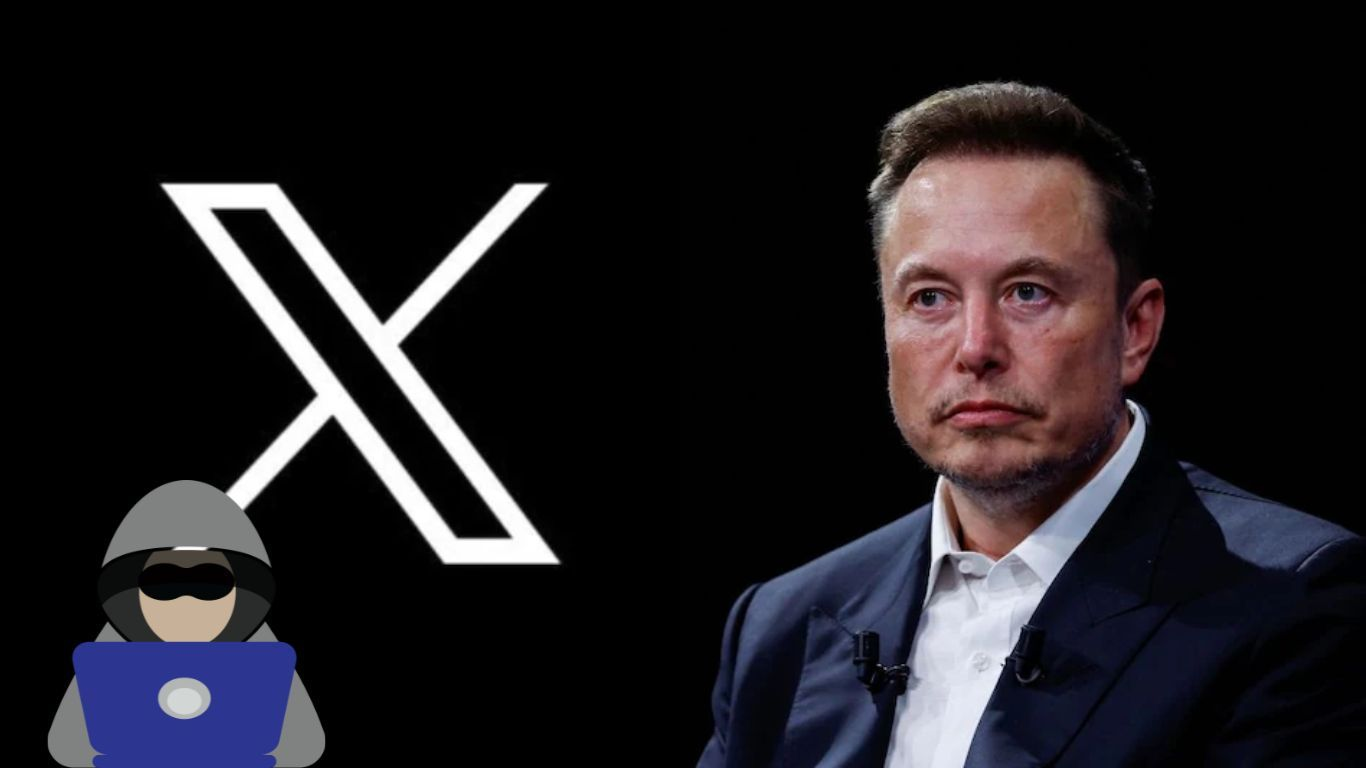 User Control vs. Online Safety: X's Block Feature Controversy
X's removal of the block feature triggered discussions about user autonomy, online harassment, and the complexities of nurturing a secure digital environment.
19-Aug-2023 01:13 AM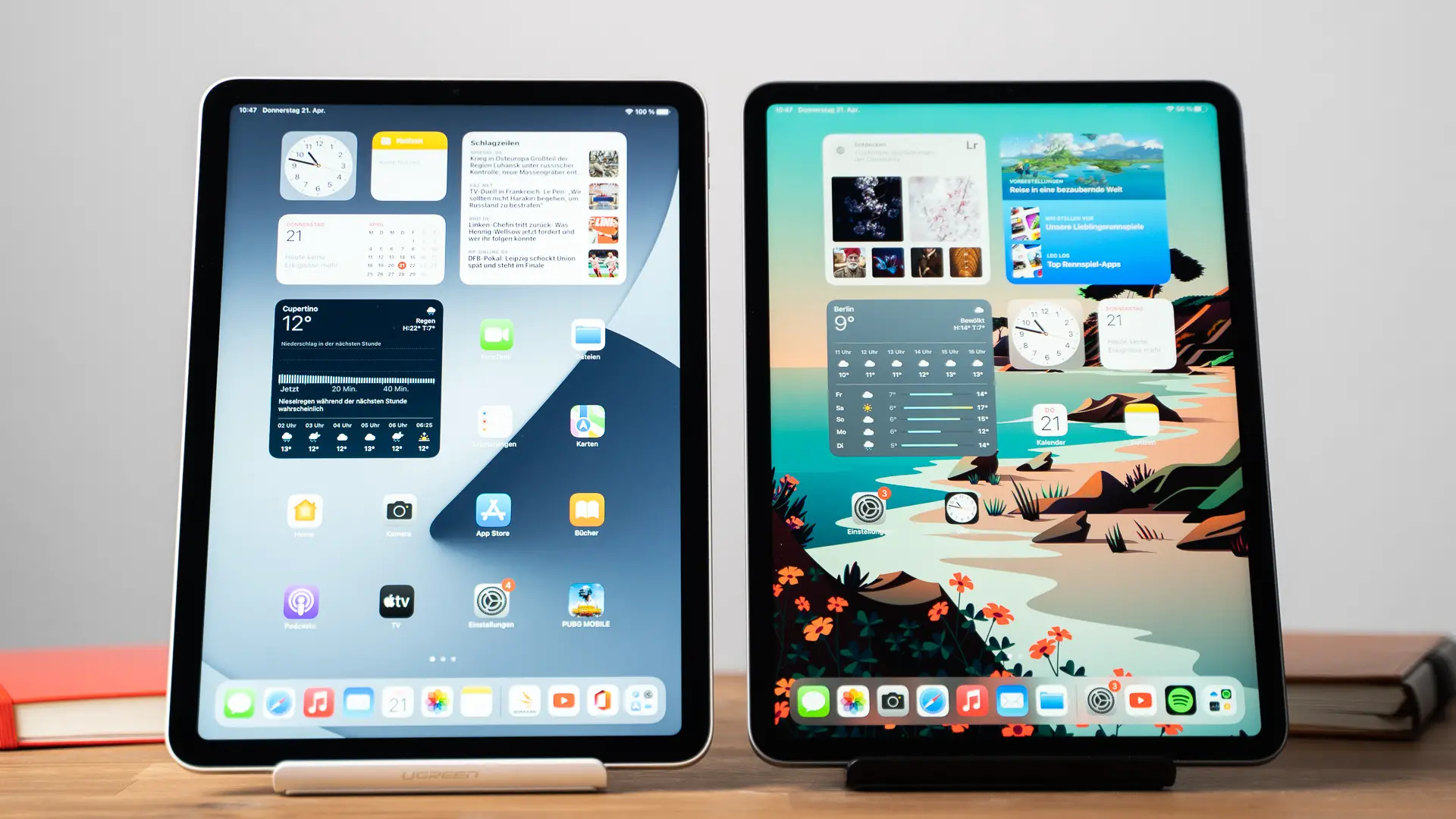 Apple Emerges as Leading Player in India's Declining Tablet Market
Apple dominates Indian tablet market with 25% share, driven by iPad 9th and 10th Gen. 5G and Wi-Fi tablets show growth amid sector shifts.
19-Aug-2023 12:52 AM
Samsung Galaxy Z Fold 5 & Galaxy Z Flip 5 Go on Sale Today: Know Launch Price, Specifications, & Discount Offers!
Samsung Galaxy Z Fold 5 and Z Flip 5 now on sale in India. Get up to Rs 18,000 benefits. Specs, prices, and features detailed for these latest foldable smartphones.
18-Aug-2023 08:07 AM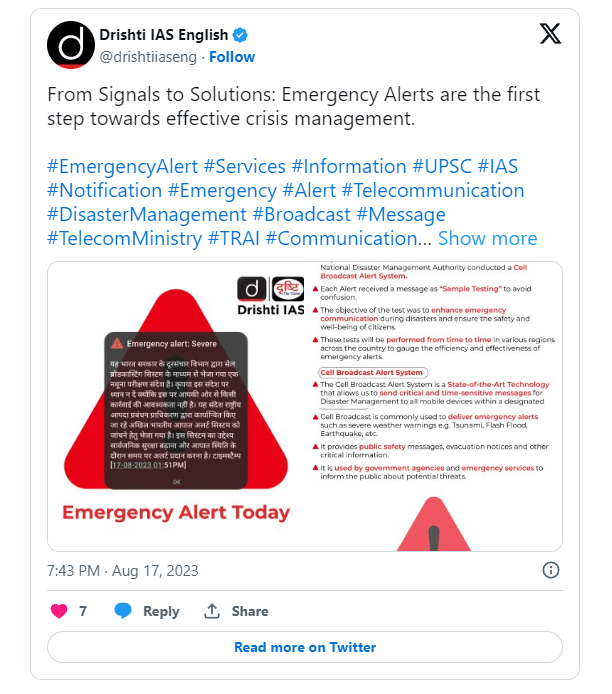 Emergency Alert! Severe: Why Do Smartphone Users in India Receive This Message From Govt?
India enhances disaster readiness with Emergency Alert System trial. Smartphone users receive test message for timely public safety alerts.
18-Aug-2023 08:00 AM