Pixel 7 launch date confirmed: October 6
Posted by
Rohit Yadav
On
07-Sep-2022 12:35 PM
3025
Google has announced the Google Pixel 7 launch event after months of rumors and speculation. In addition, Google's major event, which will feature a slew of product debuts, will take place exactly one month after Apple's iPhone 14 announcement. Google stated in a blog post that the Pixel 7 lineup will become official on October 6. The Pixel 7, Pixel 7 Pro, and the much-anticipated Google Pixel Watch will all be part of the lineup. Nest smart speakers will also receive some upgrades.
Pixel 7 and More
Google has announced the debut of the Pixel 7 series, which will feature the Pixel 7 and Pixel 7 Pro. Along with the phones, Google will reveal the Google Pixel Watch, which has been in development for the past two years. Google was rumored to introduce the device at last year's Pixel 6 launch event, however, the event was cancelled owing to an alleged chip shortage. Google also intends to increase the lineup of Nest smart speakers.
The Google Pixel 7 series will ship with Android 13 out of the box, and it will be driven by Tensor, Google's own mobile chip, which is expected to deliver tailored capabilities for images, videos, security, and speech recognition.
Pixel 7 and Pixel 7 Pro Specifications
After months of speculation, Google has finally disclosed the official name of the special silicon that will be found beneath the hood of the Pixel 7 and Pixel 7 Pro: Tensor G2.
The Tensor G2 has no specifications other than the fact that Google has contracted with Samsung to mass produce it.
The Google Pixel 7 and the Pixel 7 Pro will feature similar designs and internals to the Pixel 6 and Pixel 6 Pro respectively.
| Specifications | Google Pixel 7 | Google Pixel 7 Pro |
| --- | --- | --- |
| Display | 6.4" AMOLED 90 Hz1080 x 2400 | 6.71" AMOLED 120 Hz1440 x 3120 |
| Processor | Google Tensor G2 | Google Tensor G2 |
| Camera | 50 MP, f/1.9, 25mm (wide), 1/1.31", 1.2µm, Dual Pixel PDAF, Laser AF, OIS12 MP, f/2.2, 17mm, 114˚ (ultrawide), 1.25µm | 50 MP, f/1.9, 25mm (wide), 1/1.31", 1.2µm, Dual Pixel PDAF, Laser AF, OIS48 MP, f/3.5, 104mm (telephoto), 1/2", 0.8µm, PDAF, OIS, 4x optical zoom12 MP, f/2.2, 17mm, 114˚ (ultrawide), 1.25µm |
| Battery | 4614 mAh | 5003 mAh |
To read about the leaked Google Pixel 7 devices click here.
Google Pixel Fold/ Notepad?
If you've been waiting for a foldable version of Google's famous Pixel smartphone, good news: a reputable industry source has just confirmed that Google's suppliers will soon start creating panels for the new handset. It is highly unlikely that Google will launch the foldable device during this event. The expected release of the foldable Google Pixel device will likely be in the first quarter of 2023.
Google Pixel Watch
The Pixel Watch, Google's first wristwatch, will also be revealed at the event. The startup is combining Google's helpfulness and Fitbit's health and fitness expertise under one roof. The wristwatch will be powered by Google's upgraded WearOS. The Pixel Watch, according to the firm, is meant to operate with all Pixel and Android phones, as well as Pixel Buds Pro and Pixel Buds A-Series wireless earphones.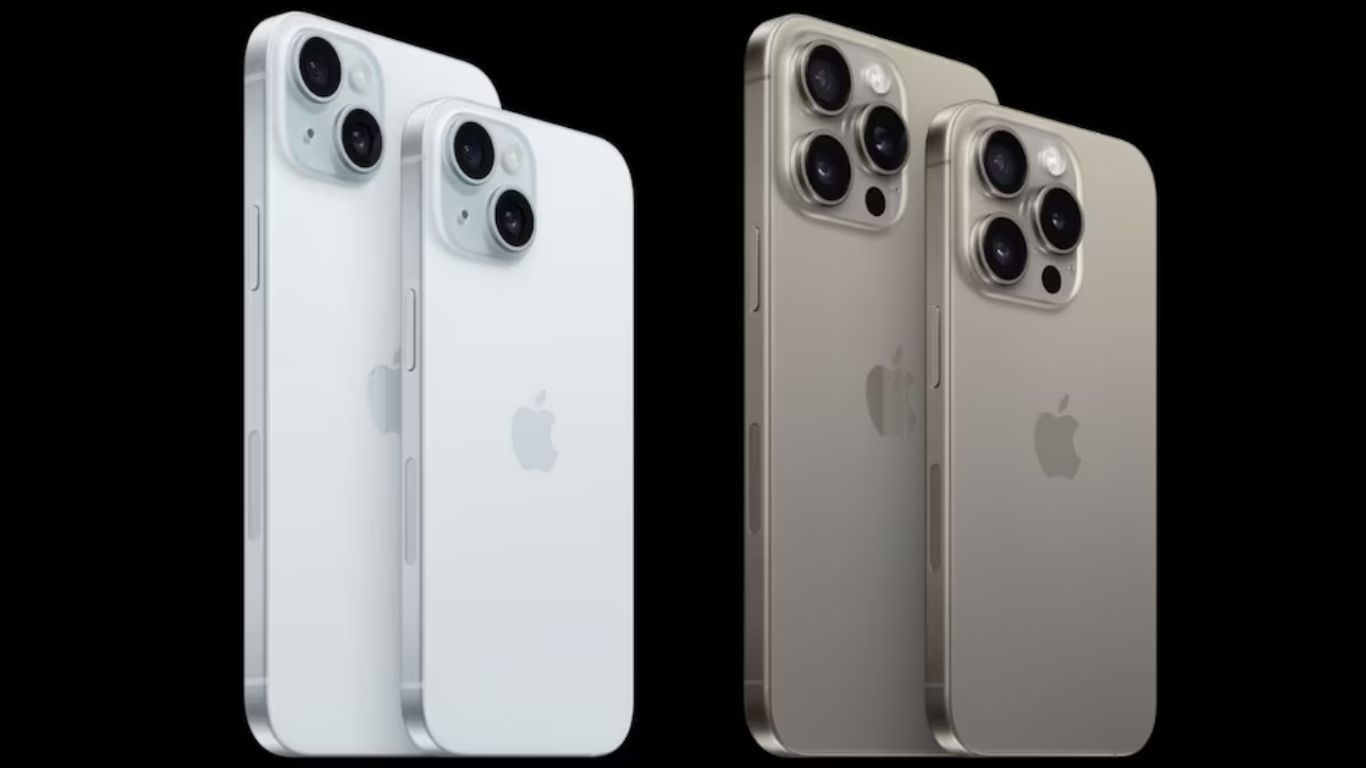 Apple iPhone 15 Series | What's the new Upgrade?
Discover the latest features and upgrades of the Apple iPhone 15 Series. Check out the iPhone 15 price and specs.
13-Sep-2023 12:16 AM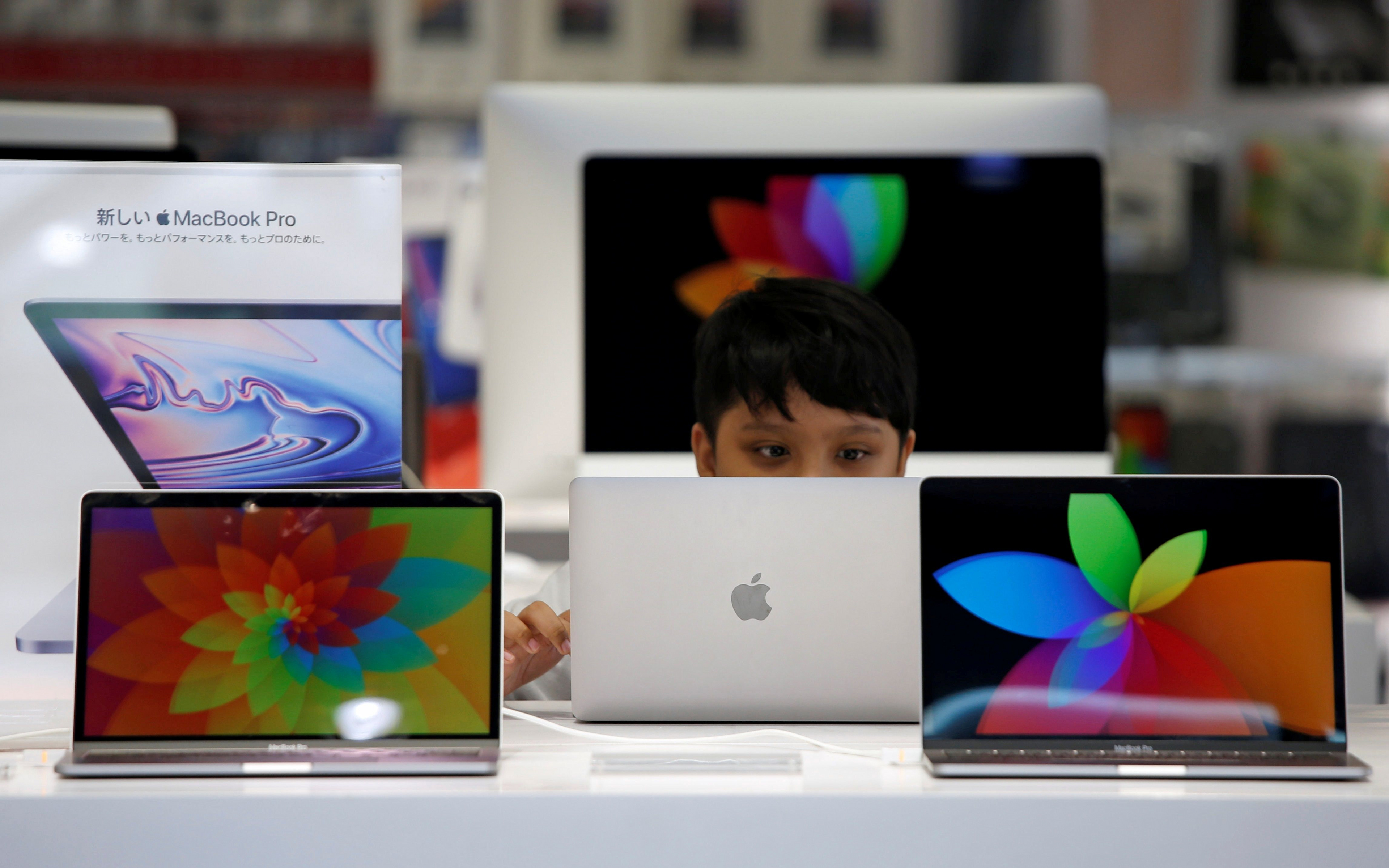 Laptop & PC Import Curb: Google, Apple, Intel, and Others Have Urged US to Push India to Reconsider Its New Rule
Global tech giants urge US to influence India's laptop import restrictions; concerns over trade relationships & supply chain impact.
19-Aug-2023 02:48 AM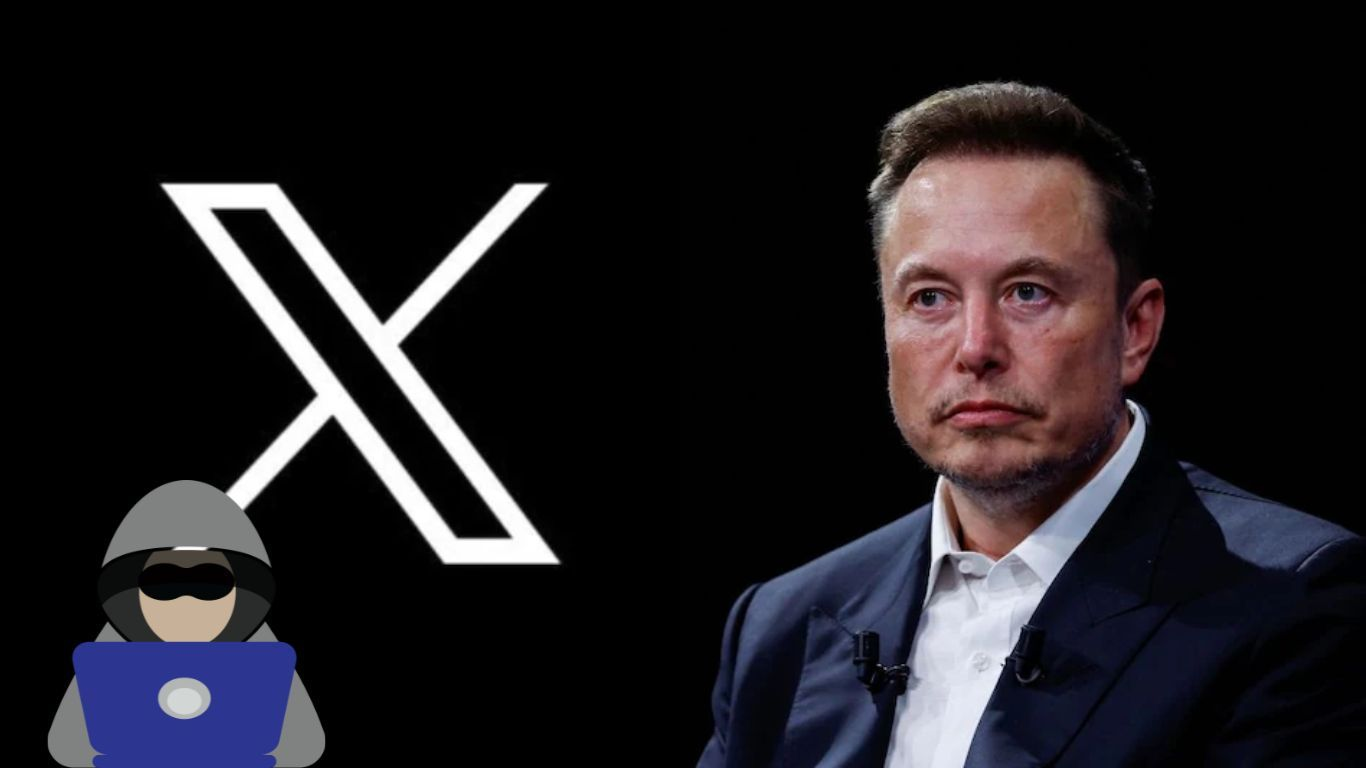 User Control vs. Online Safety: X's Block Feature Controversy
X's removal of the block feature triggered discussions about user autonomy, online harassment, and the complexities of nurturing a secure digital environment.
19-Aug-2023 01:13 AM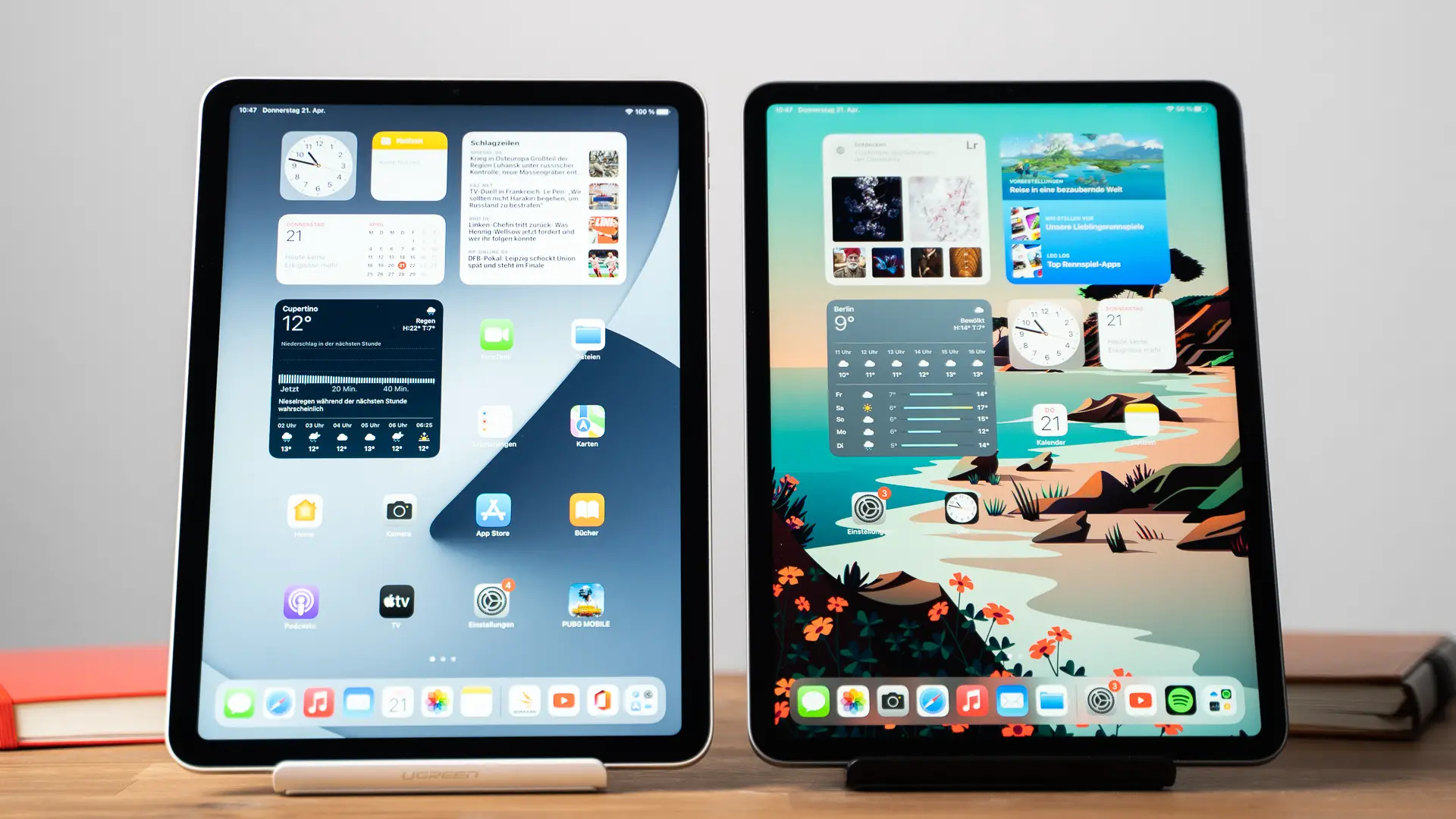 Apple Emerges as Leading Player in India's Declining Tablet Market
Apple dominates Indian tablet market with 25% share, driven by iPad 9th and 10th Gen. 5G and Wi-Fi tablets show growth amid sector shifts.
19-Aug-2023 12:52 AM
Samsung Galaxy Z Fold 5 & Galaxy Z Flip 5 Go on Sale Today: Know Launch Price, Specifications, & Discount Offers!
Samsung Galaxy Z Fold 5 and Z Flip 5 now on sale in India. Get up to Rs 18,000 benefits. Specs, prices, and features detailed for these latest foldable smartphones.
18-Aug-2023 08:07 AM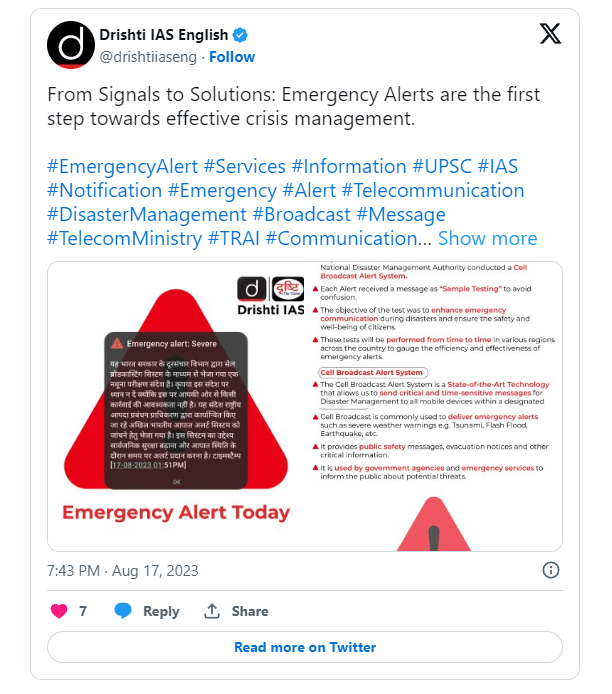 Emergency Alert! Severe: Why Do Smartphone Users in India Receive This Message From Govt?
India enhances disaster readiness with Emergency Alert System trial. Smartphone users receive test message for timely public safety alerts.
18-Aug-2023 08:00 AM